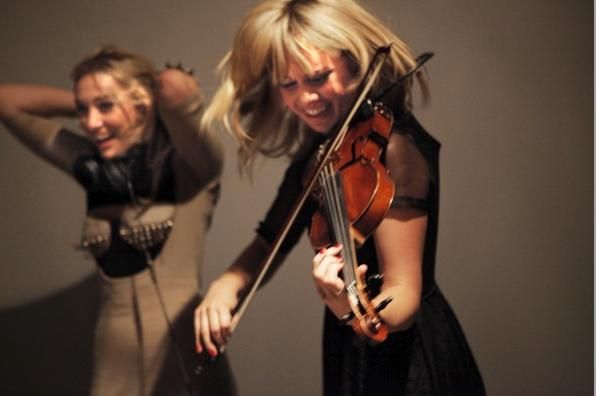 DJ duo/PAPER darlings
  Mia Morretti
and 
Caitlin Moe
premiered the music video for their latest collaboration last night at Milk Studios, so naturally we were there. With Mia on turntables, Caitlin on violin and friends joining them with tambourines and a cowbell, the short show was seriously fun; so much so, in fact, that some old dude decided to remove his shirt to dance with the crowd, to which Caitlin responded "I love a good topless naked dude!" Who doesn't? 
The video was of the girls' song "So Beautiful," and the video, shot by longtime friend
Rony Alwin
and the man behind
Rony's Photobooth
in the California desert, really was just that.  For the shoot, Caitlin recalls, "we literally packed up two cars full of kiddie pools, bubble machines, costumes, instruments and Versace dresses."  Road trip!
Photo by Larkin Clark