Filmmaker Andrew Rossi 's documentary First Monday In May--where Rossi followed fashion's Chief Overlord Anna Wintour as she planned the 2015 Met Ball Gala--has its first trailer.
The Vogue Editor in Chief, along with the magazine's Direct of Special Project's Sylvana Ward Durett and the Metropolitan Museum of Art's Costume Institute curator, Andrew Bolton, spearheaded last year's theme 'China: Through the Looking Glass.'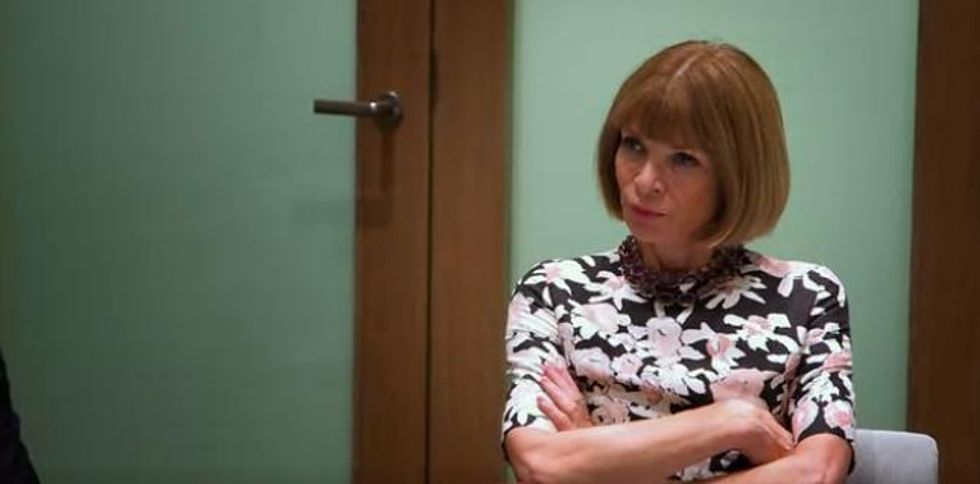 The trio and their militia of experts tirelessly ensured that the gala's focus on the historical artwork of China and preserving the MET would not, in any way, be reduced or overshadowed by the celebrities in attendance, as well as the often shocking couture they don.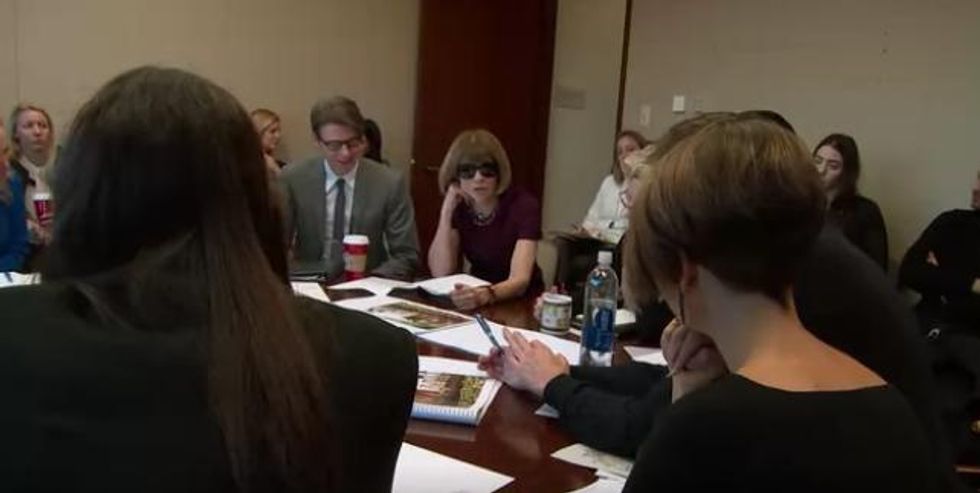 One instance is teased in the clip, as the team braces for the earth-shattering entrance of Rihanna and her city-sized cape.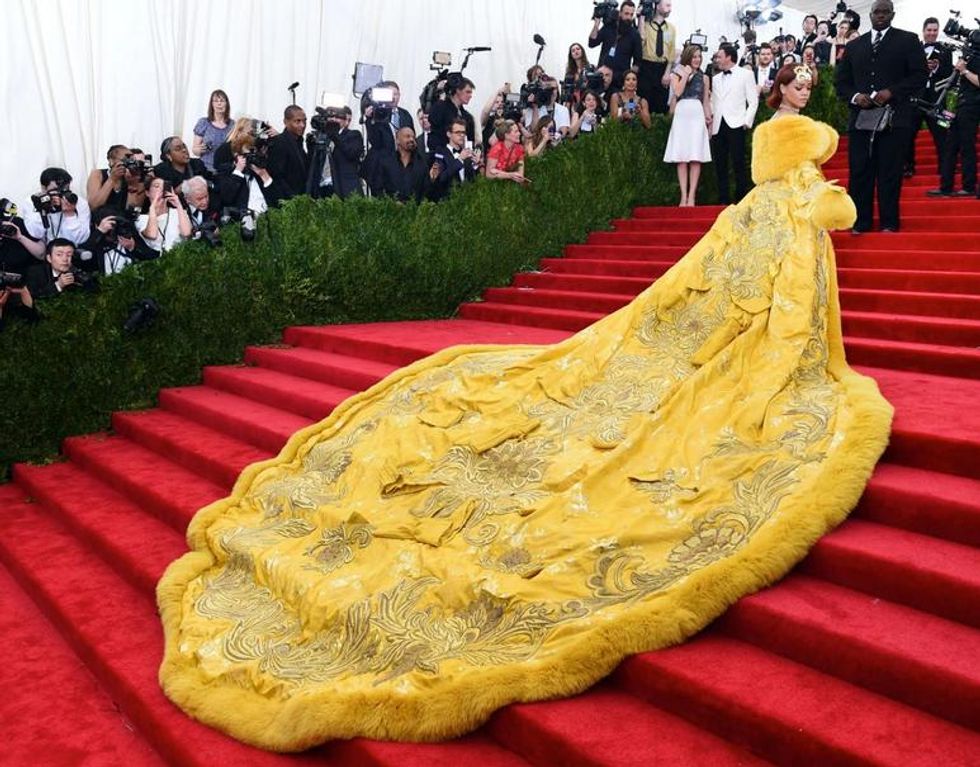 Lol.
The doc seems like it'll be as compelling as the other Wintour-centric film, The September Issue, while doubling our Met Ball FOMO.
Watch the trailer below.