National diamond, Melissa McCarthy, will be making her 4th appearance on the SNL stage, hosting the February 13th show.
She will be joined by Kanye West, who's performing a year after his epic set during the show's 40th Anniversary show last February.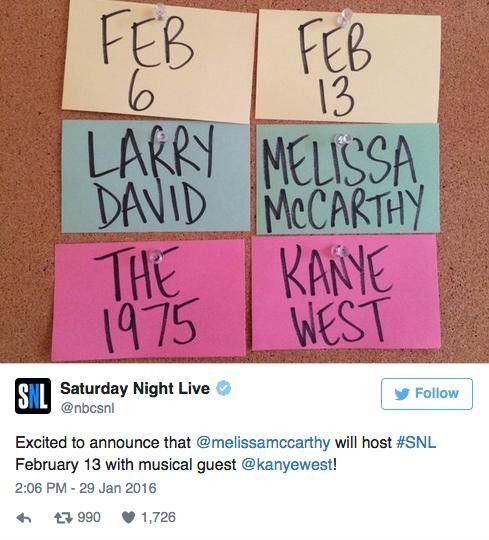 McCarthy has been nominated for Outstanding Guest Actress in a Comedy Series Emmys every time she's hosted.
Some of her greatest sketches include...
Coach Sheila Kelly: Basketball Coach and Toaster-Throwing Enthusiast
Salad Dressing Focus Group Attendee

Siren on the The Lawrence Welk Show


Arlene, the Office Flirt





Please, God, let there be a Melissa McCarthy skit with Kanye involved.

Watch them kill it February 13th, 11:30 PM on SNL.