The 3rd annual Celebration of Women in Art, presented by Rocket in My Pocket, honors "Artists Crossing Genres" with a panel discussion and brunch on Thursday, December 3rd, 11 a.m. to 1 p.m., at Omar's Cabana Club in the historic Miami Beach Women's Club (2401 Pine Tree Drive, Miami Beach). Nathaly Charria moderates, with panelists including Natalie White, Millie Brown, Fischer Cherry and Karen Bystedt. Admission with rsvp only. NYC restaurant Omar's is popping-up all week in the same Women's Club location and hosting VIP events including a Bass Museum cocktail party, a party for a T-shirt line designed by Anthony Haden Guest and a dinner for Rose Hartman with the Wall Street Journal.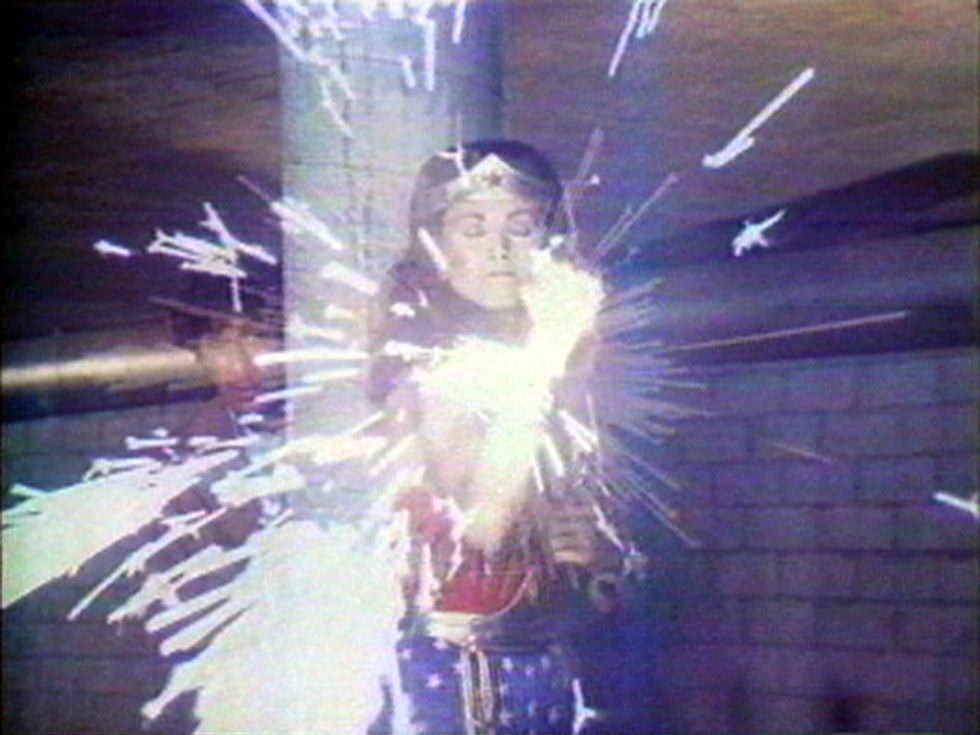 Dara Birnbaum, Still from Technology/Transformation: Wonder Woman, 1978-79 Video with sound Courtesy of the Artist and Electronic Arts Intermix
NSU Art Museum ( http://nsuartmuseum.org/) in Fort Lauderdale is presenting two major film exhibitions during AB/MB: "Revolution of the Eye: Modern Art and the Birth of American Television" and "To Be Continued," a group show of video artworks by artists including Vito Acconci, Cory Arcangel, Yoko Ono and others. They've got a free shuttle running between the convention center (outside Hall B on Washington Avenue) in South Beach and the museum in Fort Lauderdale.

Nadja Swarovski,( www.swarovskigroup.com) Laure Heriard-Dubreuil and Yves Behar host a private cocktail party and book signing for "Swarovski: A History of Collaborations" (Rizzoli) on December 2nd at The Webster (1220 Collins Avenue, South Beach).

Valentino ( http://www.valentino.com/us) (140 NE 39th Street, Miami) celebrates a new installation called "Mirabilia Romae" by Italian artist Pietro Ruffo at a private reception on December 3r.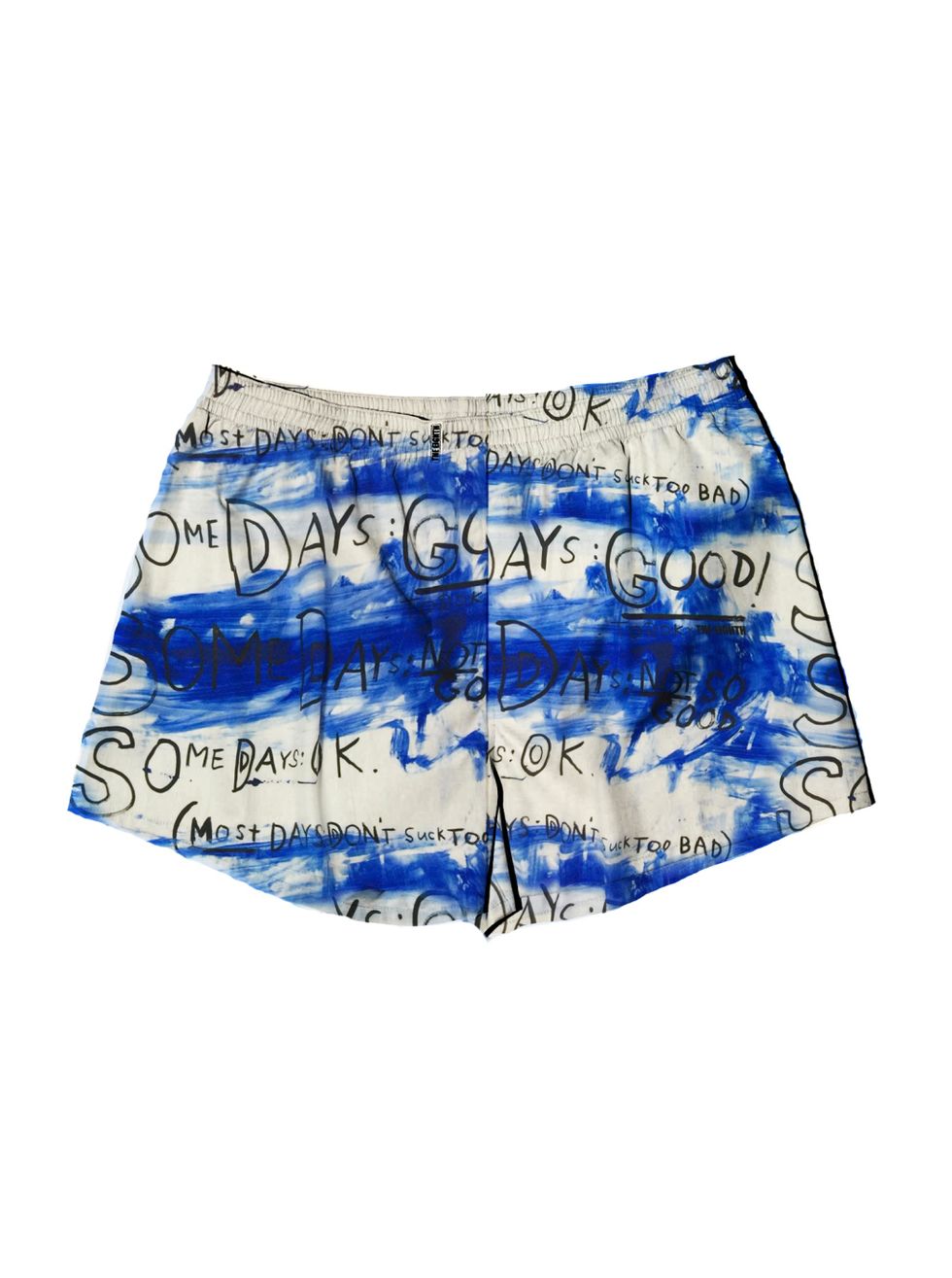 "Some Days" The Eighth x Jim Torok
Luxury menswear underwear brand The Eighth ( http://www.theeighth.com/) are doing a collab with artist Richard Phillips on two limited-edition boxer styles with the "unveiling" on Wednesday, December 3rd, 6 to 8 p.m. at The Webster, followed by an afterparty at the EDITION Miami from 8 to 10 p.m. They've also done another collab with New York-based artist -- and former PAPER Magazine cartoonist -- Jim Torok.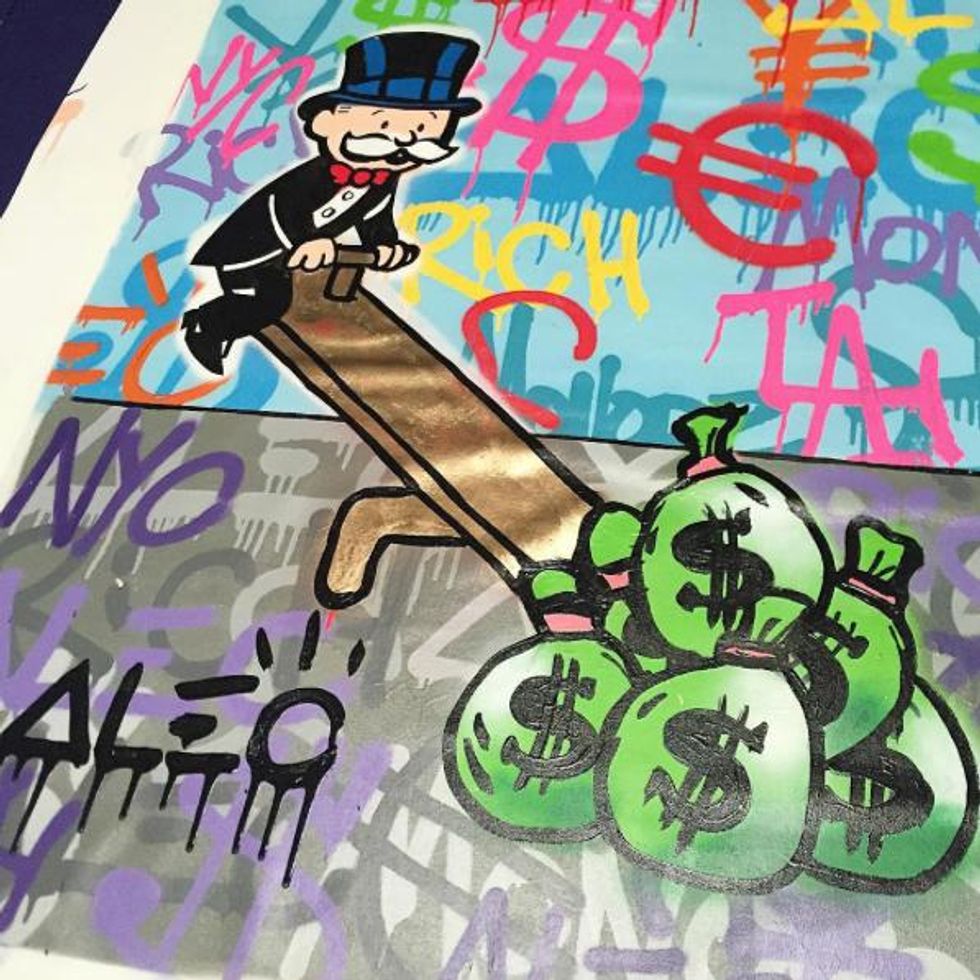 Graffiti artist Alec Monopoly ( https://www.facebook.com/AlecMonopolyArt/) is unveiling a new wall of his "Viber Stickers" on Thursday, December 3rd, 7 p.m., at 2407 NW 2nd Avenue, Miami. Messaging app Viber hosts, and there's an "afterparty" at Gramps (176 NW 24th Street, Miami) from 7:30 to 9:30 p.m.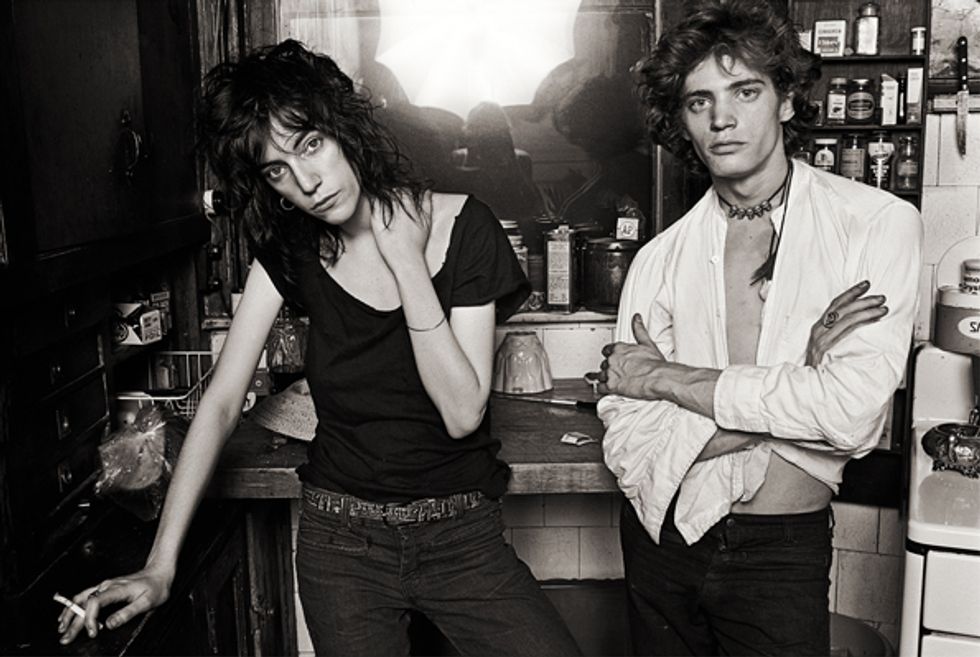 Patti Smith and Robert Mapplethorpe photographed by Norman Seef
Morrison Hotel Gallery, Motocinema ( http://www.moto-cinema.com/) and Loretta Harms host a photo show called "Picture Start" featuring iconic rock images from the 60s and 70s by Norman Seef, Masayoshi Sukita and others at the EPIC Hotel (270 Biscayne Blvd., Miami) from December 3rd thru 6th, 11 a.m. to 8 p.m.daily. Several Gibson guitars will also be on view.
The Freehand Miami ( http://thefreehand.com/) (2727 Indian Creek, Miami Beach) -- and their hip restaurant "27" -- host several parties during the week including a #wellcurated party on Friday from noon to 6 p.m. with Nick Monaco, Coco Disco and art by Dreye + Fishe; a Wild Belle DJ set on Saturday from 4 to 8 p.m. in The Broken Shaker; an Apt. 200 pop-up with Saintwoods, WRC, Hannah Sider and friends on December 3rd.

Brooklyn's VERBOTEN nightclub is doing a one-off event, "StageONE Art Basel," on Saturday, December 5, 1 p.m. to 2 a.m., with music from Art Department, Black Coffee, Mathew Dear, and others; plus live art and installations curated by The Secret Garden. Tickets are HERE. ( http://www.verbotennewyork.com/event/1012455-verboten-stageone-art-basel-brooklyn/)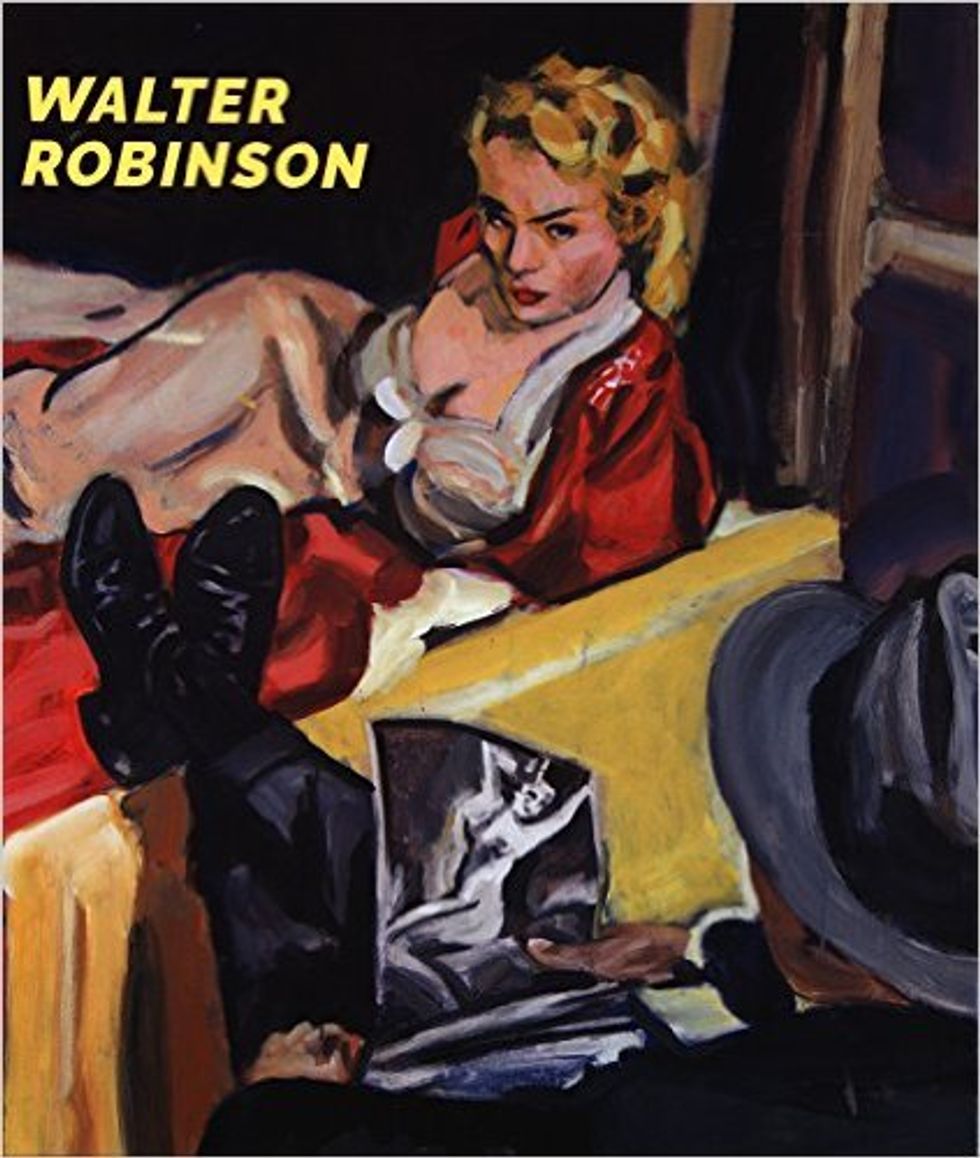 Walter Robinson: Paintings and Other Indulgences
New York artist Walter Robinson will sign copies of "Walter Robinson: Paintings and Other Indulgences" ( http://www.amazon.com/Walter-Robinson-Paintings-Other-Indulgences/dp/0945558414) and "Spiritual America The Catalog 1983 - 1984" -- co-written with Sandra Schulman -- on December 3rd, 10 a.m. to 1 p.m. at 100 Degrees Gallery (3900 N. Miami Avenue, Miami).


The SLS South Beach ( http://slshotels.com/southbeach/) (1701 Collins Avenue, South Beach) has a series of installations throughout the hotel by artists including Laura Kimpton, Andy Warhol, Africa Aycart and J. Open HeART. They're also doing poolside pop-up shops by Gretel Home, Jewels by Dunn, and Laura Kimpton's She's Got Wings collection.

Bon Appetit ( http://www.bonappetit.com/) and Volvo host an event called "Taste What's Next" with Michelin-starred Chef Fredrik Berselius doing tasty treats and multimedia artist Chris Doyle premiering a new projection-driven work. You can also check out the new Volvo XC90 and hear DJ Danny Stern. It's open to everybody, so stop by on Thursday, December 3rd, 4:30 p.m. Chef Berselius plans to open a new spot in Brooklyn in 2016.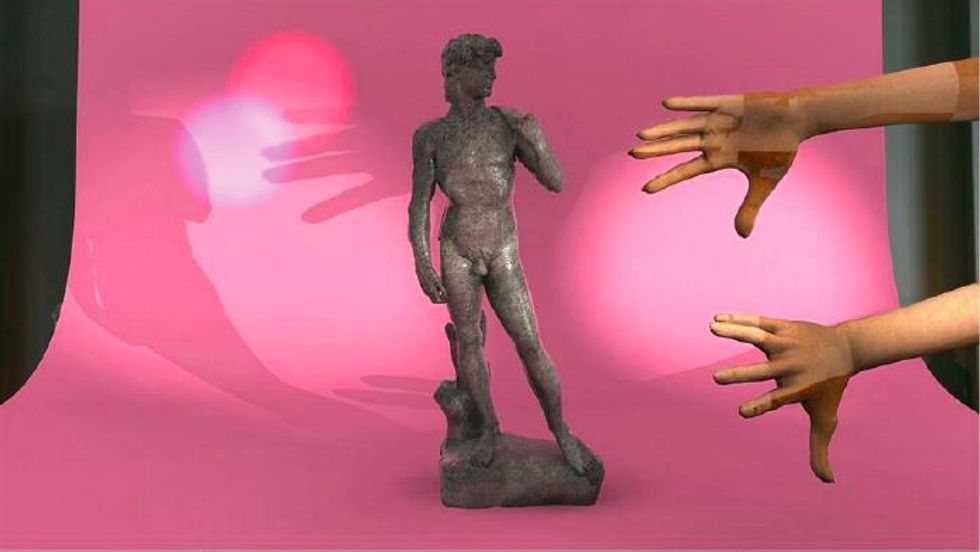 C-print on Dibond; Helen Marten, Dust and Piranahas, 2011, digital animation
The Natulius Hotel's lobby bar is the site of a year-long installation called "Wonderwheel" curated and created by CURA and produced by LA's Depart Foundation. ( http://departfoundation.com/los-angeles/) The VIP opening is December 3rd, but you can check it out all week.
NetJets commissioned NYC design studio Snarkitecture ( http://www.snarkitecture.com/) to do an installation at MIA's Landmark Aviation terminal that "re-imagines" the exterior of their Signature Series Global 5000 aircraft.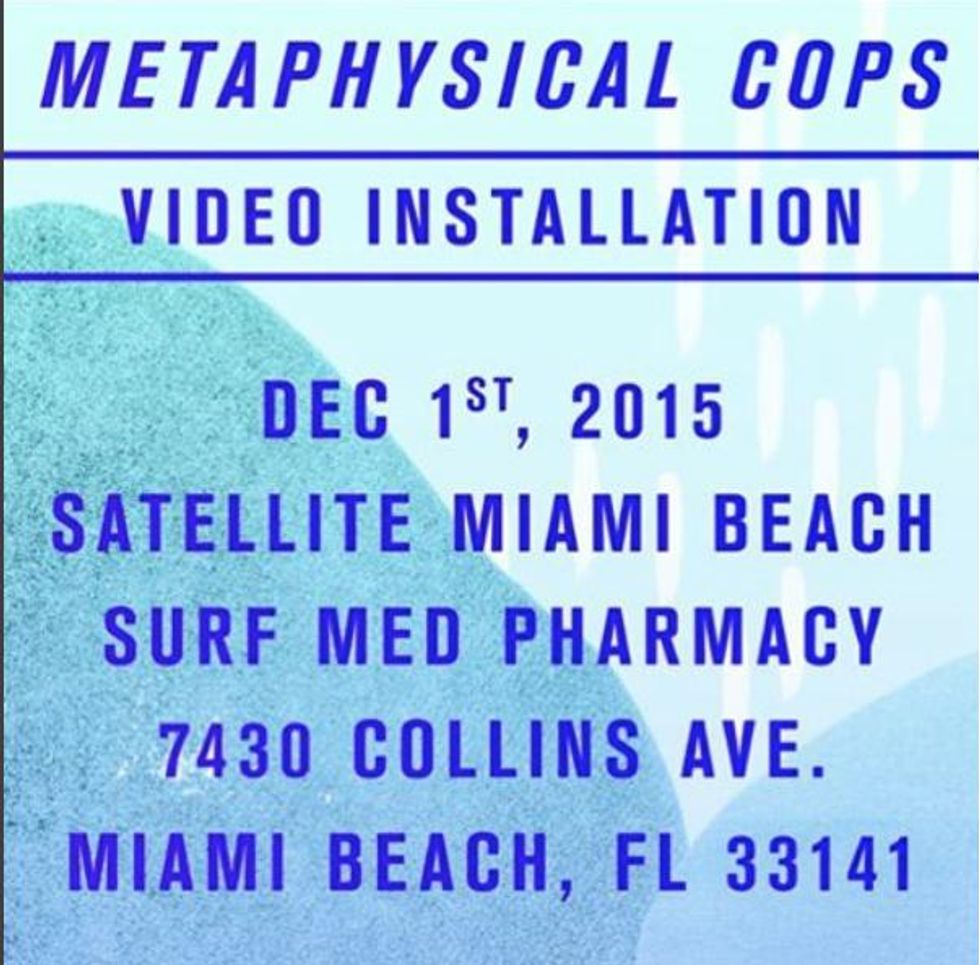 NYC/LA art collective Collapsing Scenery ( http://collapsingscenery.com/) presents "Metaphysical Cops," a one-night-only video installation on December 1st, 5 to 10 p.m., in the Surf Med Pharmacy (7430 Collins Avenue, Miami Beach). It's a part of the new Satellite Art Fair.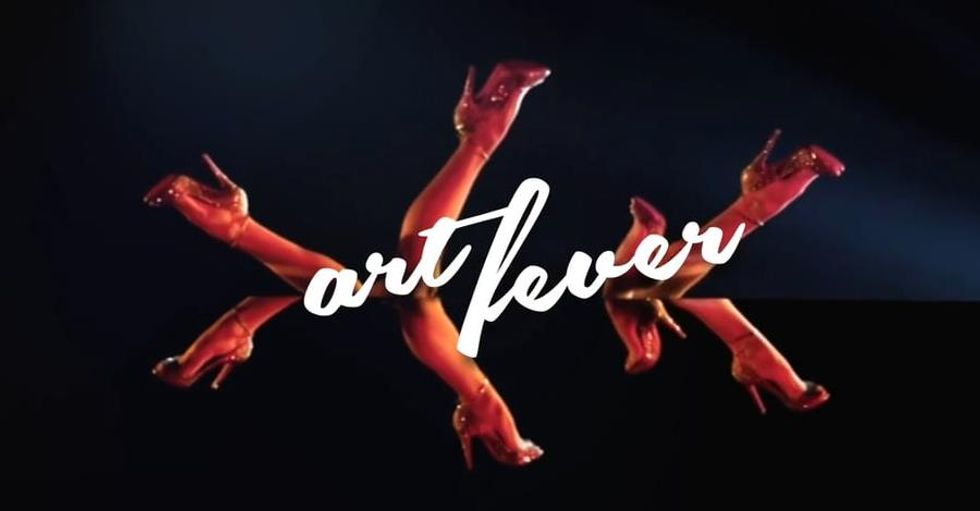 Babel and Whitewall host a night of "Art Fever" ( https://vimeo.com/146304293) featuring DJ Harvey in the EDITION Miami's BASEMENT nightclub on December 2nd, 11 p.m. until late.

J. Crew (726 Lincoln Road, South Beach) hosts a private reception with menswear designer Frank Muytjens, illustrator Pierre Le-Tan and Rodman Primack from Design Miami to celebrate the 11th edition of Design Miami on Thursday, December 3rd, 7 to 9 p.m.
Check out our Mega Guide to Art Basel Miami Beach 2015: PART 1 is HERE, Part 2 is HERE, Part 3 is HERE, Part 4 is HERE , Part 5 is HERE. and Part 6 is HERE, Part 7 is HERE.