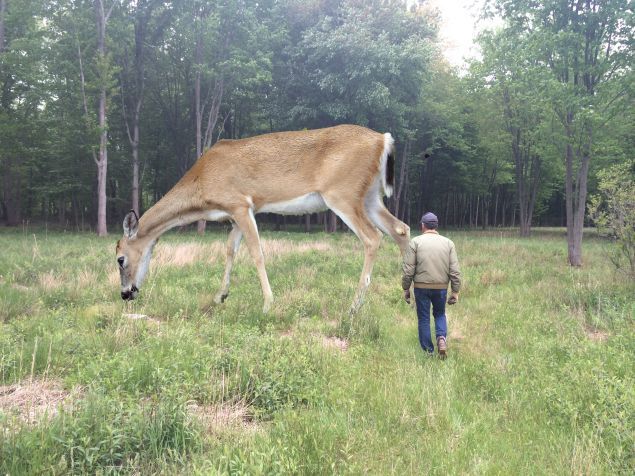 Tony Tasset, Deer, 2015
One of our fave AB/MB sectors, PUBLIC, just announced this year's list of 26 artists who'll be doing site-specific installations and performances all week in Collins Park. Several caught our eye: a jemstone-encrusted "Healing Pavilion" enhanced with "metaphysical properties" by Sam Falls; a group of tall chairs from the original production Robert Wilson's "Einstein on the Beach;" a giant set of red lips by Sterling Ruby; and a monumental deer lawn ornament by Tony Tasset. Opening night is Wednesday, December 2nd, 7 to 9 p.m., and it features a female tai chi master, male bodybuilders, men on skateboards, a dandy hobo and an evening performance by Yan Xing.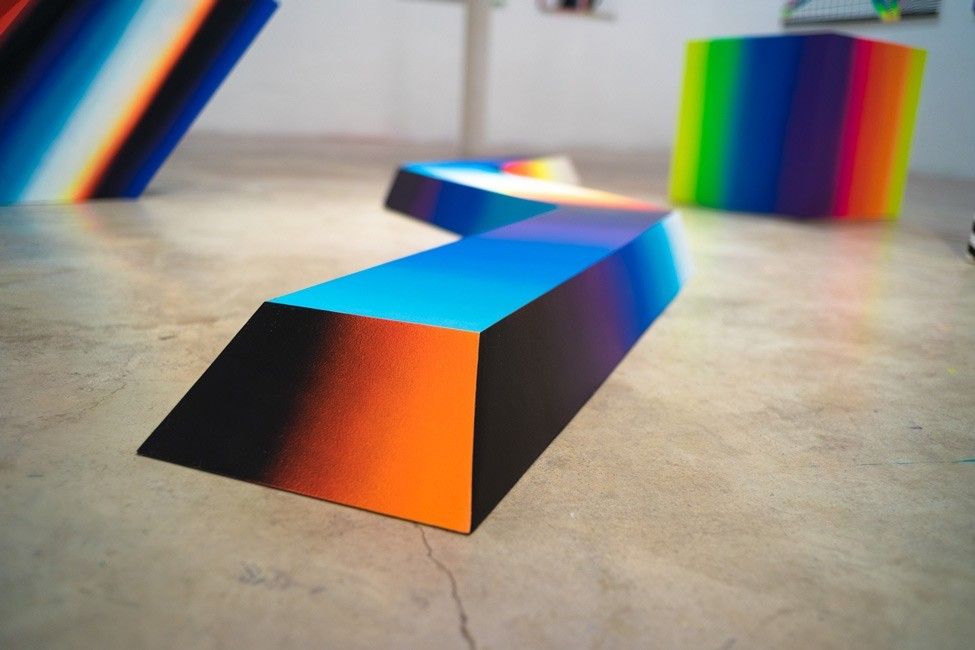 SCOPE returns to South Beach from December 2 to 6 (VIPs get in on the 1st) with 120 exhibitors from 22 countries, plus several special sections including Juxtapoz Presents, the Breeder Program for new galleries and FEATURE, showcasing photography. For a fourth year, the fair collabs with VH1 on a music series featuring up-and-coming artists. There's also an invite-only party with recording artists Mack Wilds and Lil' Dicky on Friday night at Nikki Beach, sponsored by SCOPE, VH1 and BMI.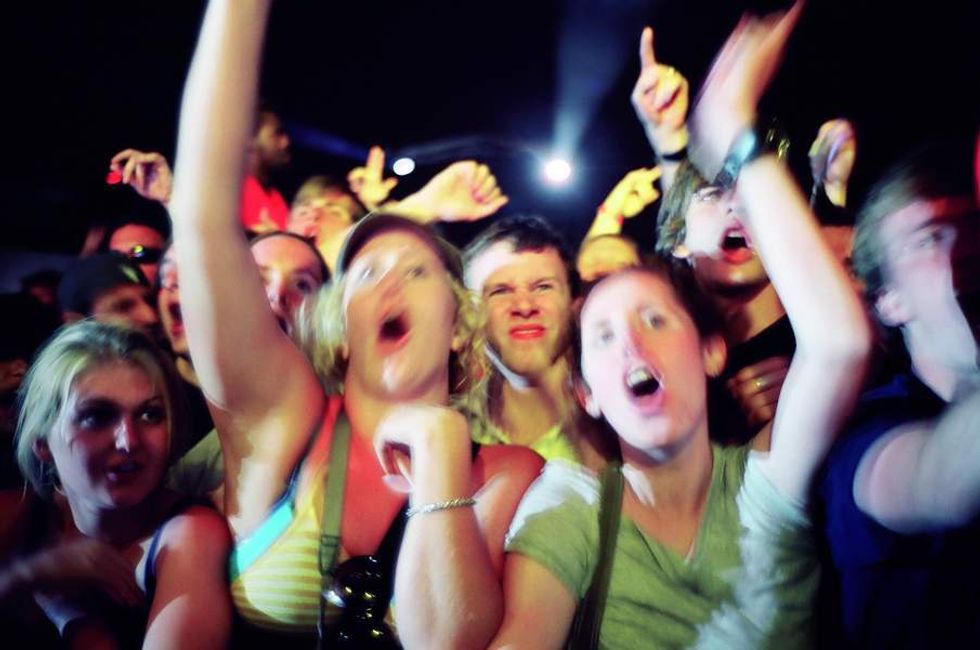 Cheryl Dunn's "Festivals Are Good"
As usual, there are lots of cool things happening at The Standard Miami (40 Island Avenue, South Beach) during the week including: The Standard X The Posters launch of their collab poster by Miami-based artist Jim Drain to celebrate the hotel's 10th anniversary (available in the hotel's gift shop), a VIP-only cocktail party hosted by Andre Saraiva, a book signing with Cheryl Dunn for her "Festivals Are Good," a "chopped art" party with the Bruce High Quality Foundation and, of course, there's the annual Lazy Sunday BBQ hosted this year by Creative Time on December 6th.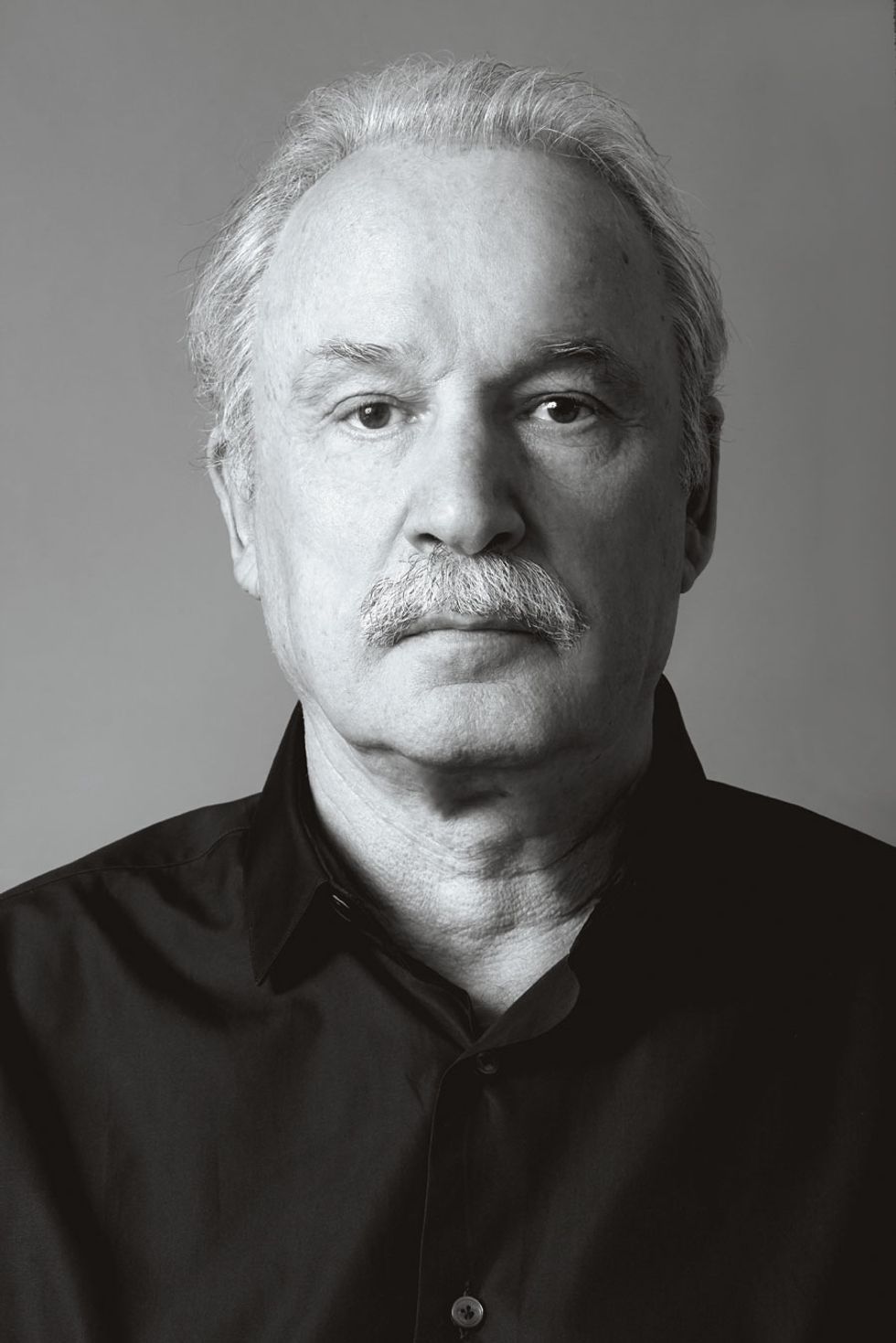 Giorgio Moroder
The design team of George Yabu & Glenn Pushelberg return to the BASEMENT nightclub in the Miami Beach EDITION Hotel (2901 Collins Avenue, Miami Beach) for an invite-only party with London's Horse Meat Disco crew and special guest Giorgio Moroder on Thursday, December 3rd. They're also hosting a private luncheon in the hotel's Matador Room on Friday and launching a biannual hard cover magazine called Y.P. TRANSFORMATION, with the first issue available exclusively in the EDITION Hotel during AB/MB.
Jeremy Couillard, Bowery Video Wall, 2014
The EDITION also hosts pop-up exhibitions by several NYC galleries in their fab bungalows: Half Gallery and HarperCollins Publishers will feature new works by Daniel Heidkamp, sculpture by Tom Sachs and book signings with Justin Adian and Sue Williams; and Salon 94 will have a book signing with Sylvie Fleury. Also look for several works by virtual reality artist Jeremy Couillard presented by Louis B. James Gallery.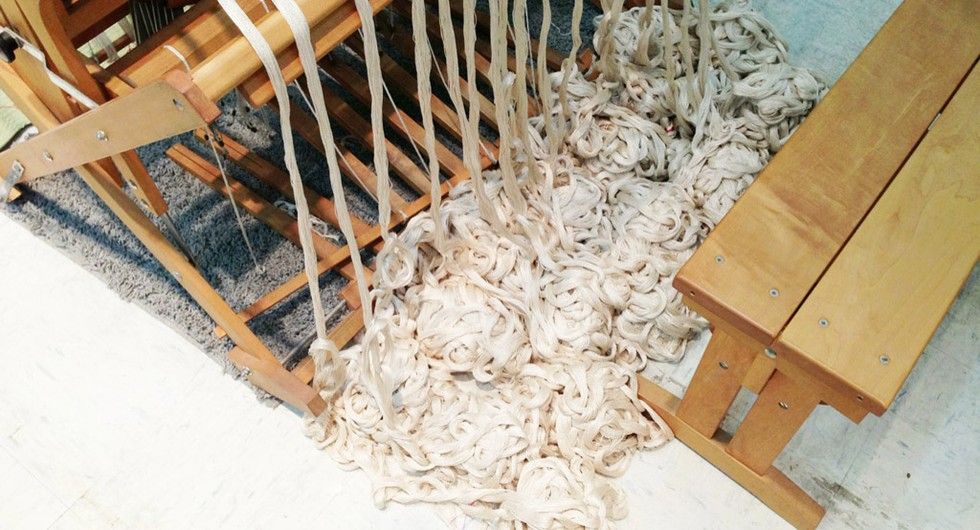 Francis Trombly, Over and Under, 2015

PULSE Miami Beach (4601 Collins Avenue, Indian Beach Park) just announced their 2015 series of special projects including: a neon installation by Texas artists Alicia Eggert and Mike Fleming, a sculpture called "Trees" by Gordon Holden, a faux apartment building by Chris Jones, "Over and Under" by Francis Trombly and a small architectural piece inspired by Corbusier by New York artist Jim Osman. The fair's PLAY section for video and new media will be curated by Stacy Engman.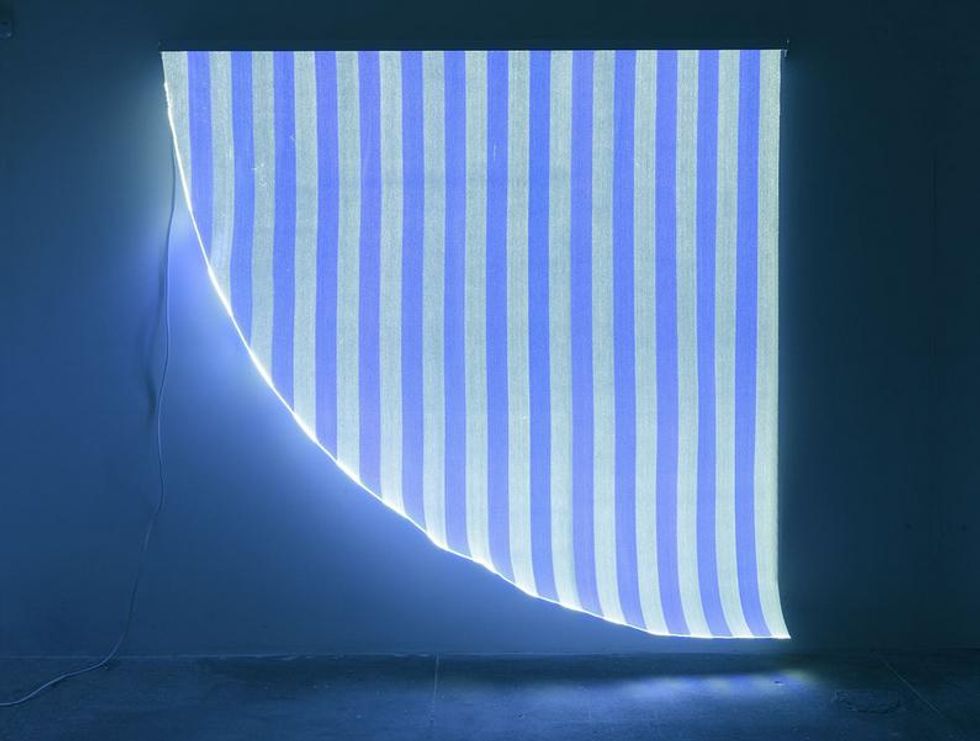 Daniel Buren
Bortolami Gallery is opening a year-long exhibition called "Miami" by the French conceptual artist Daniel Buren on December 1st in the M Building (194 NW 30th Street, Miami). The show marks the 50th anniversary of his works with fabric and the 8.7 cm stripe. By periodically installing new works, Buren will also alter the exhibition during the year.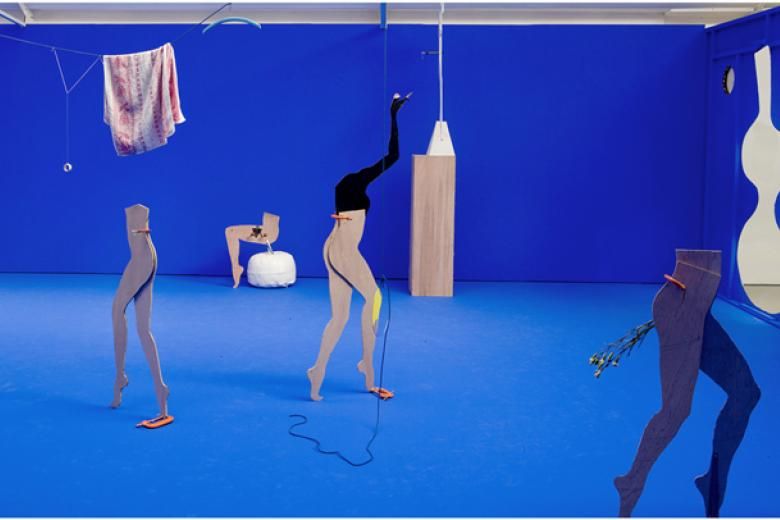 Anthea Hamilton, Dance, 2012
Spanish luxury fashion house LOEWE (110 NE 39th Street, Miami) opens a group show called "Close Encounters" on Wednesday, December 2nd, 6:30 to 9 p.m. The artists are Anthea Hamilton, Paul Nash, Lucie Rie and Rose Wylie; and the hosts for the evening are Jonathan Anderson, creative director of Loewe, with Don and Mira Rubell. Invite only.

Previewing their upcoming South Beach studio, SoulCycle will pop-up poolside at the 1 Hotel (2341 Collins Avenue, South Beach) starting on Tuesday, December 1st. They plan to open permanently in the hotel in January 2016.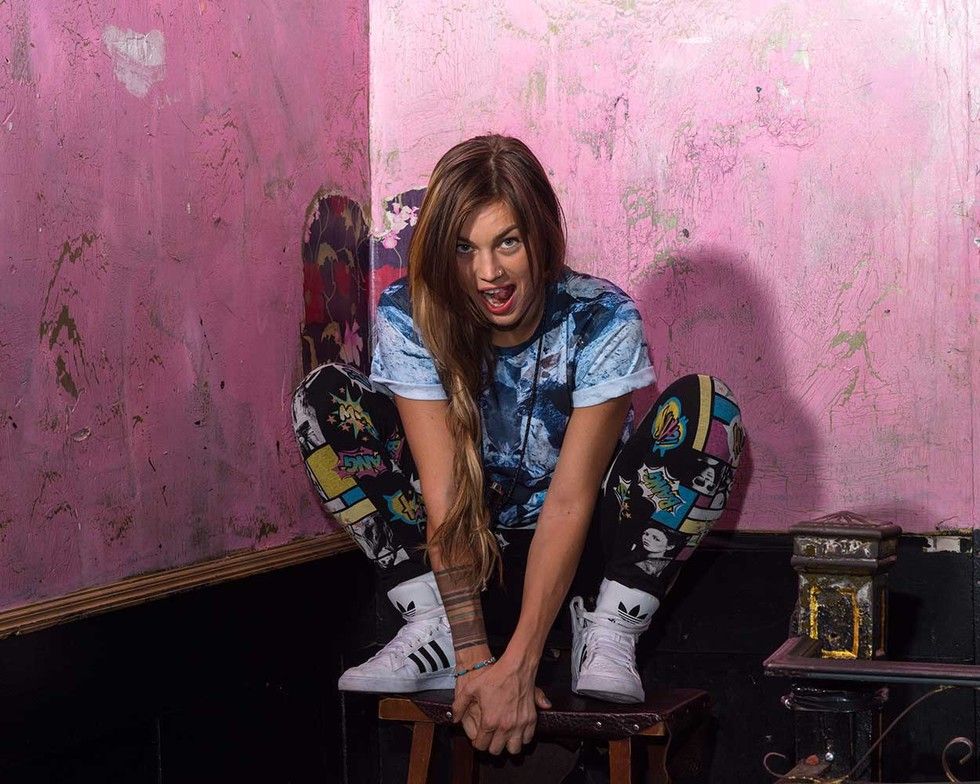 Elliphant

Absolut Elyx, Sean Kelly Gallery, Paddle8 and Water For People celebrate WATER, "the most important drink in the world," with a private charity auction and party at the Delano Hotel (1685 Collins Avenue, South Beach) on Thursday, December 3rd, 7 to 10 p.m. Look for a live performance by the Swedish singer.
Ricardo Barroso and Eva Longoria celebrate the launch of "Ricardo Barroso Interiors" at Casa Tua (1700 James Avenue, South Beach) on December 3rd. The book includes 240 color photographs of his past and present work, with an accompanying text by Barroso and Fionn Petch and a foreword by Longoria. Invite only.
Molteni (4100 NE 2nd Avenue, Miami) celebrates their 80th anniversary on December 3rd, 7 to 10 p.m., with a VIP soiree featuring "Amare Gio Ponti," the first film about the legendary Italian architect and designer.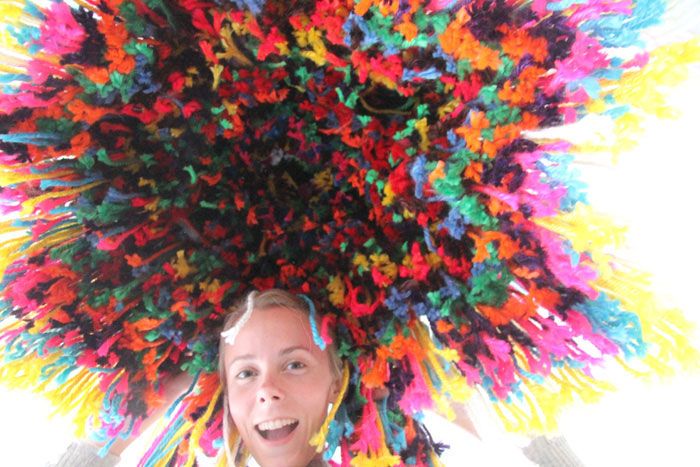 Jen Stark
Libertine, one of the new clubs in downtown Miami's 24-hour party district, hosts a release party for Nakid Magazine's latest issue and their cover artist Jen Stark on Friday night, December 4th. Stark recently collab'ed with Miley Cyrus on MTV's VMA Awards and has a new installation at Miami International Airport.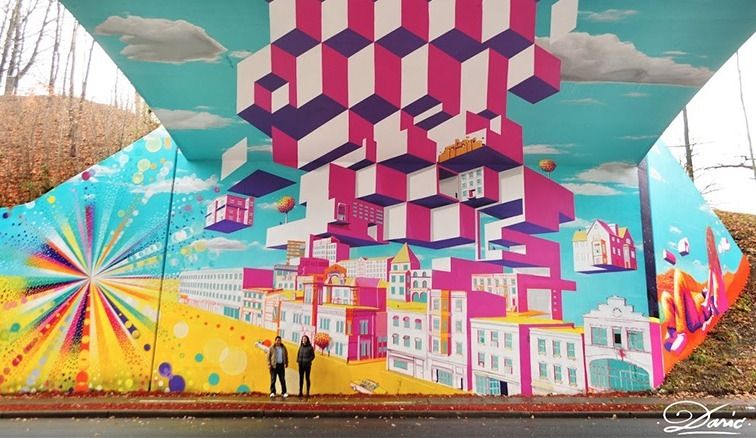 Dasic
Corona brings their " Electric Beach" to the Clevelander Hotel (1020 Ocean Drive, South Beach) on December 5th, 3 to 8 p.m., with a live performance by Chilean artist DASIC, and tons of music from Craze, Astronomar, Ape Drums and TJ Mizell.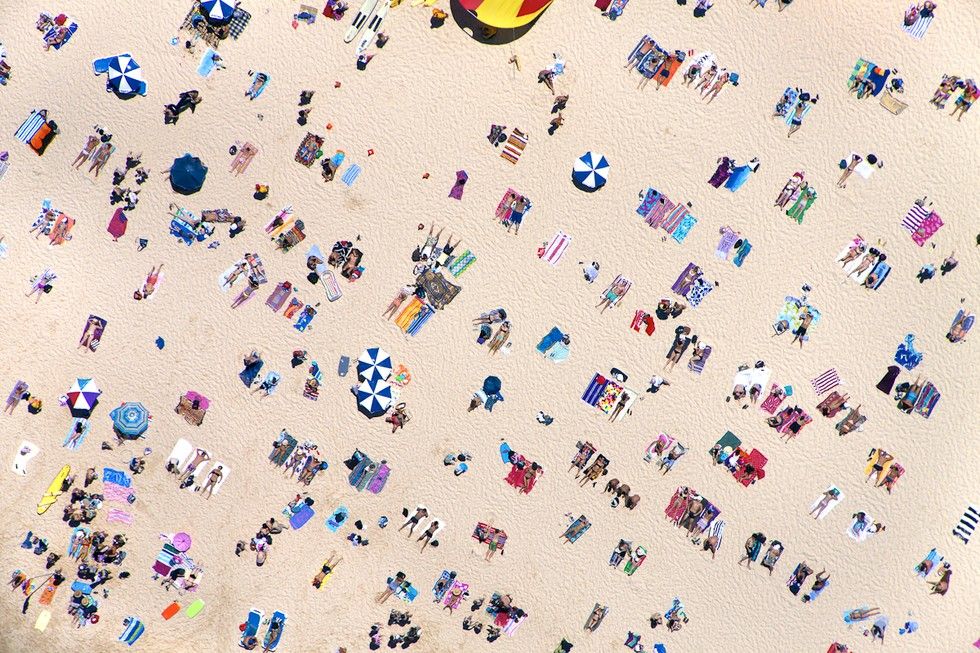 Gray Milan, A La Plage, 2012
Brown Jordan and Sunbrella are getting together to showcase photographs by Gray Malin at a sneak-peek preview of Brown Jordan's new store in the Design District. The invite-only opening is on Thursday, and the store should be open at the beginning of the new year. Some of the photos from the show will be on view there permanently and others are from Malin's personal collection.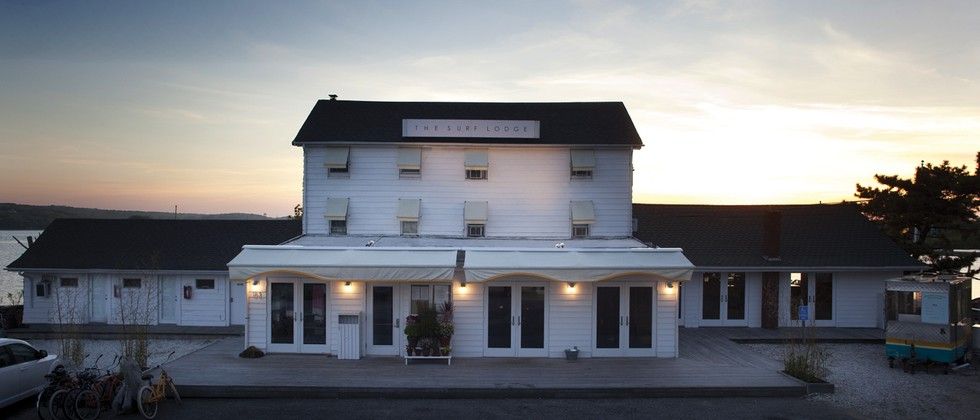 The Surf Lodge pops-up all week at The Hall South Beach Hotel (1500 Collins Avenue, South Beach) with a series of invite-only artist dinners, events and performances.

Check out our Mega Guide to Art Basel Miami Beach 2015: PART 1 is HERE, Part 2 is HERE,
and Part 3 is HERE.