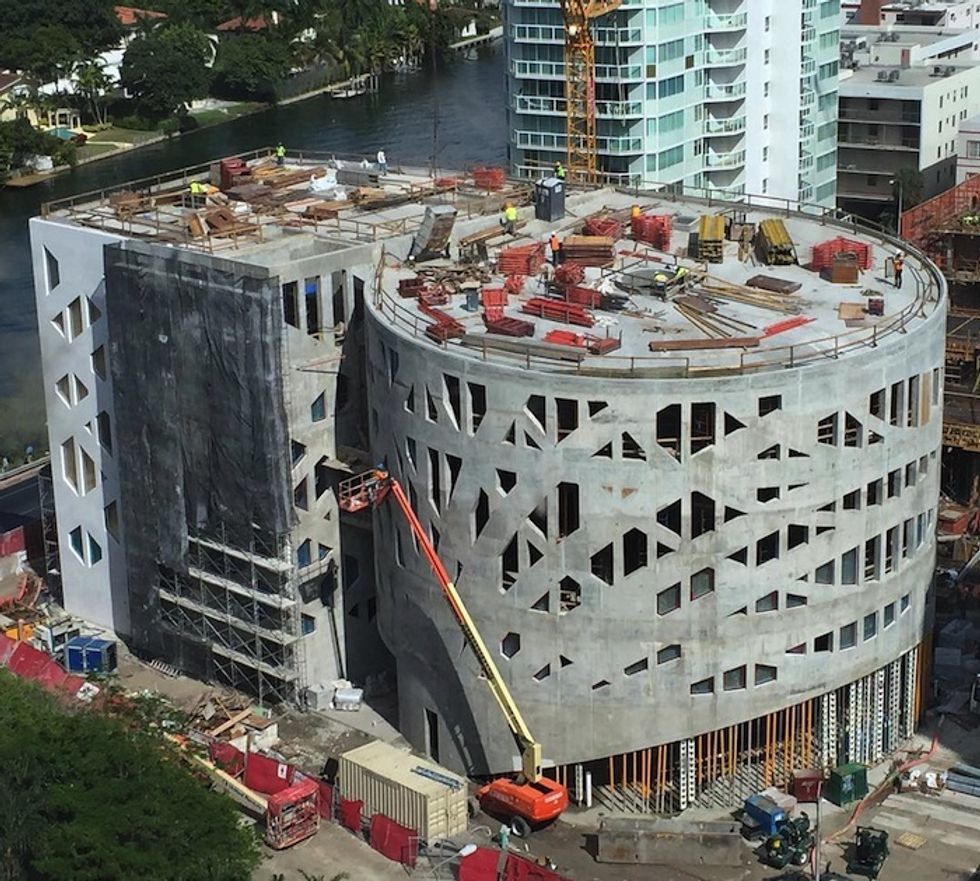 Things are really starting to come together at Argentine developer Alan Faena's new residential and arts district between 32nd and 36th Streets on Collins Avenue. By the time AB/MB rolls around, the Faena Hotel Miami Beach should be up and running, and construction is now complete on the Foster + Partners residential tower. The Faena Forum (above), designed by OMA Rem Koolhaas, should be open in April 2016. For Basel Miami 2015, they've planned a series of cool events including: A roller-disco installation by assume vivid astro focus that will be open to the public daily on the beach and feature local and international DJs; a "theater curtain" installation called "A Site To Behold" by Spanish artist Almudena Lober that lets visitors play alternate roles of "actor" and "performer"; and a site-specific "sand and light" installation by Jim Denevan.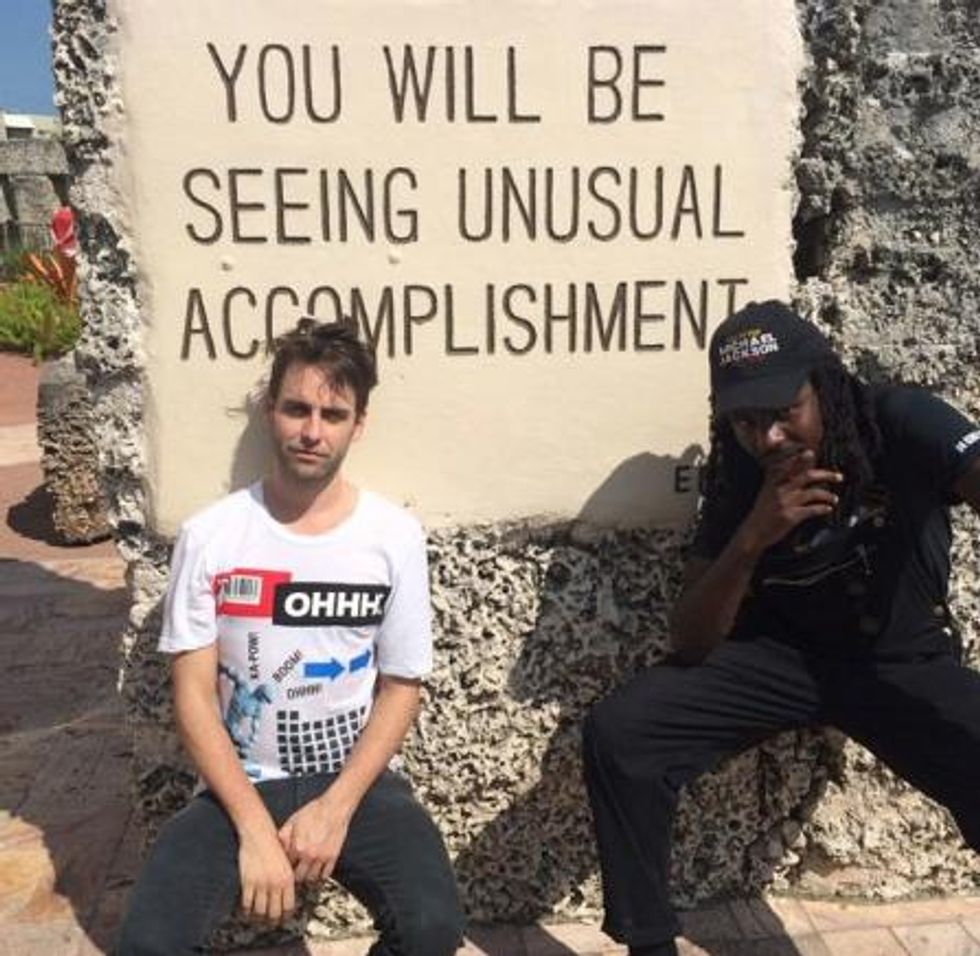 The Perez Art Museum Miami (aka PAMM) -- designed by Pritzker Prize-winning architects Herzog & de Meuron -- had it's big debut in 2013 in downtown Miami's Museum Park. On December 3rd, 2015, 9 p.m. to midnight, they'll be premiering a collab performance by Devonte Hynes of Blood Orange and Ryan McNamara called "Dimensions" that includes elements of dance, music and sculpture. Also, during this open house for members and VIPs, you can check out their current exhibitions including Nari Ward's "Sun Splashed," Firelei Baez' "Bloodlines," and a show of Aboriginal Australian abstract painting.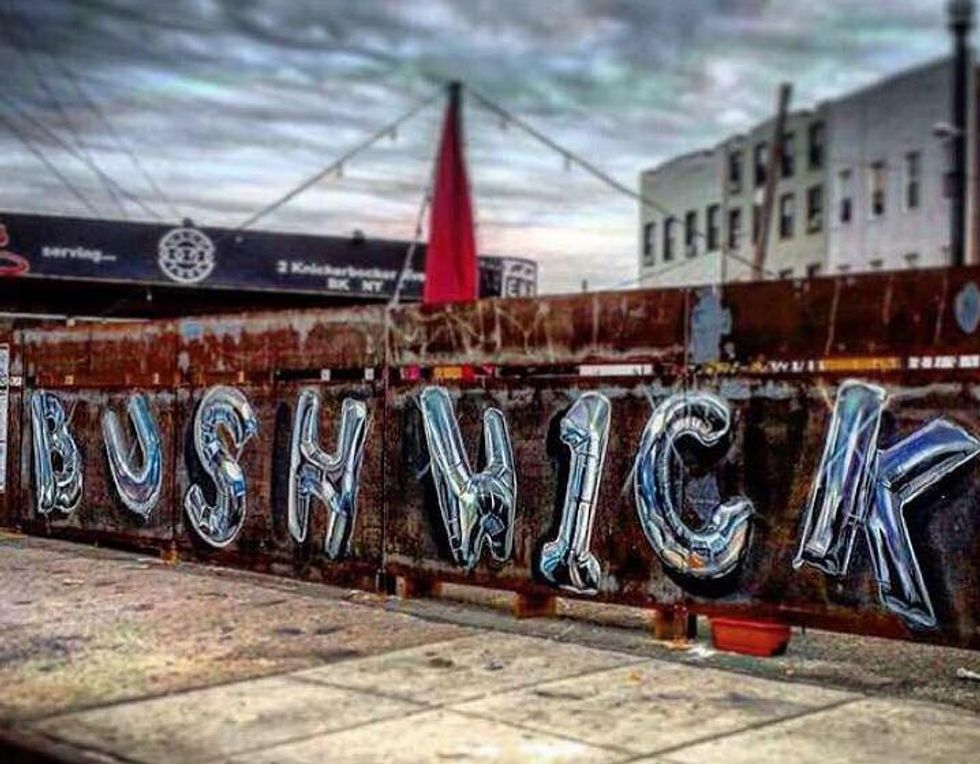 Moishe Mana's Mana Contemporary (318 NW 23rd Street, Miami) in Wynwood plans several exhibitions during AB/MB including "Made in California," featuring selections from L.A. collector Frederick R. Weisman's Art Foundation; "A Sense of Place," with over 60 works from the collection of Jorge M. Perez; and "Everything You Are Not," key works of Latin American art from the Tiroche DeLeon collection. All are up from December 3rd thru the 6th, with a VIP preview on December 1st. Mana Urban Arts is also doing a collab with The Bushwick Collective at the former RC Cola Plant (550 NW 24th Street, Miami) that includes over 50 artists -- so far the list includes Ghost, GIZ, Pixel Pancho, Case Maclaim and Shok-1 -- plus skateboarding, DJs, live music etc.
Lots of music events and parties are starting to come in, including a show with Jamie xx and Four Tet on Friday, December 4th, in the Black Room at Mana Wynwood (318 NW 23rd Street, Miami), presented by III Points and Young Turks. Tickets are available HERE. At the same venue, Life & Death records presents Tale of Us, Mind Against, Thugfucker and "special guest" Richie Hawtin on December 3rd. Tickets are HERE. We also hear that Danny Howells will be spinning at Do Not Sit On The Furniture (423 16th Street, Miami Beach) on Saturday, December 5th; and Marco Carola and Stacey Pullen are at Story (136 Collins Avenue, South Beach) on Saturday, December 5th.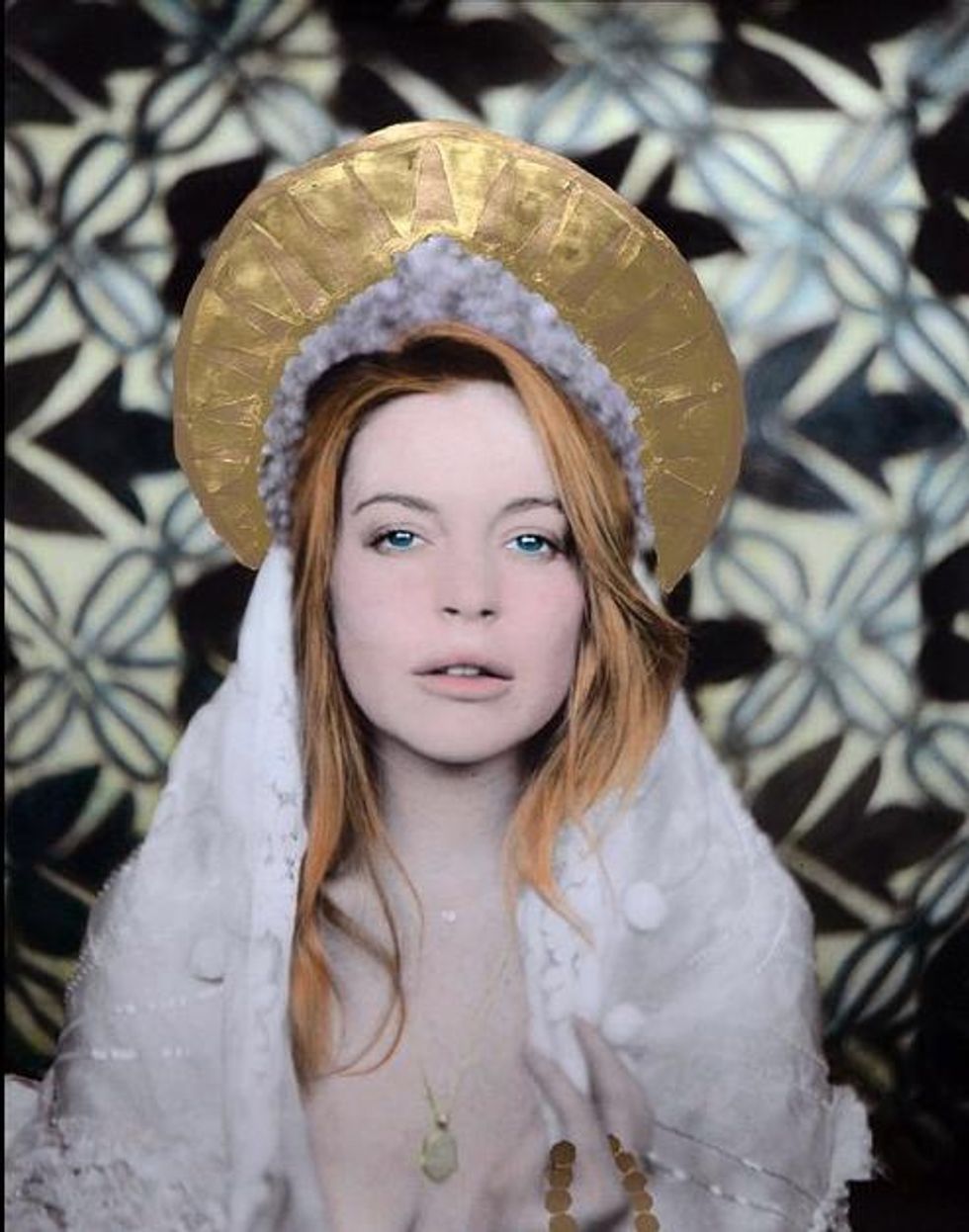 Photo via

Two young London-based artists, Walter & Zoniel, will set up a large, hand-built camera in the Delano Hotel (1685 Collins Avenue, South Beach) from December 2nd to the 5th for a performance piece called "Alpha-Ation." They'll be creating exclusive, hand-colored portraits of "high-profile" figures all week and have already shot Lindsay Lohan and Tinie Tempah. The work is presented by the UK gallery Gazelli Art House. There's also an invite-only reception with the artists at the Delano on Saturday night.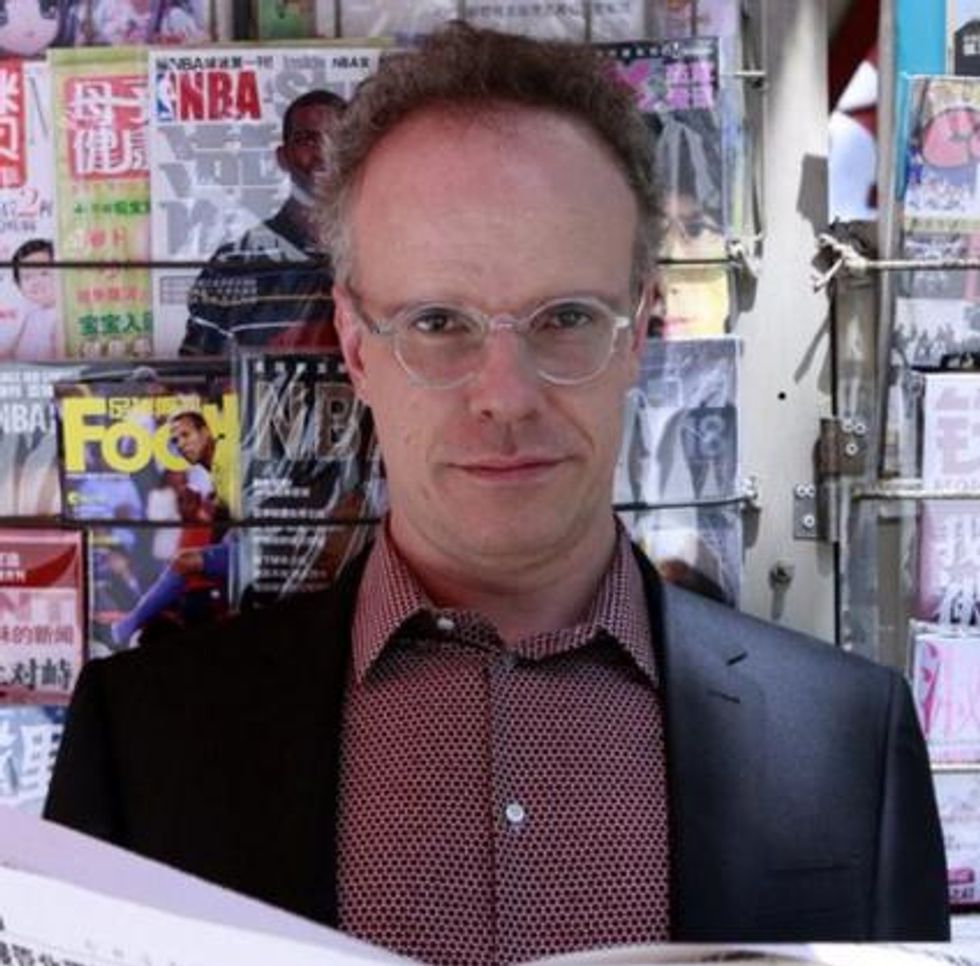 Hans Ulrich Obrist

AB/MB's Conversations and Salon series brings together artists, curators, gallerists, historians, critics and collectors for 23 talks and panels all week. Jenny Holzer and Trevor Paglen kick things off on December 3rd, 10 to 11 a.m., in the Hall C auditorium. Other "conversations" include London's Serpentine co-director Hans Ulrich Obrist on Friday morning and Genius Grant winner Nicole Eisenman on Sunday. In the Salon series, Obrist will also moderate a conversation between artist Alex Israel and author Bret Easton Ellis on "the evolution of the L.A. art scene."
L.A. painter and installation artist Lisa Solberg will preview her latest project, "Mister Lee's Shangri-La," at Soho Beach House (4385 Collins Avenue, Miami Beach) on Saturday, December 5th. The work -- "an immersive exotic dance club sheltered inside a greenhouse" -- will then be on view at MAMA Gallery (1242 Palmetto Street, Los Angeles) in L.A. as of December 19th.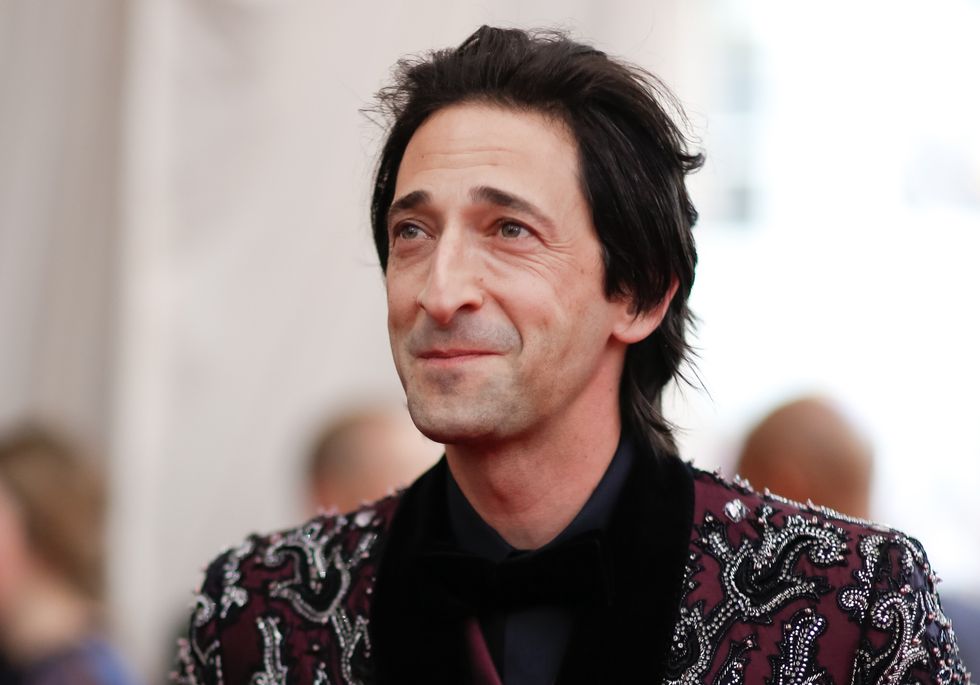 Photo by Julian Mackler/BFA.com

Adrien Brody isn't just a great actor. He'll be showing several of his paintings during AB/MB in a show called "Hot Dogs, Hamburgers and Handguns" at Lulu Laboratorium (173 NW 23rd Street, Miami) in Wynwood. The show was curated by Spanish-American artist Domingo Zapata and the big opening party starts at 10p.m. on December 2nd.
Calypso St. Barth Beach Boutique pops-up in the Soho Beach House (4385 Collins Avenue, Miami Beach) all week from 11 a.m. to 6 p.m. daily. They'll also be hosting VIP events for artists including Jen Stark and Mira Dancy.
The National YoungArts Foundation's (2100 Biscayne Blvd., Miami) current show, "The Future Was Written," features an interactive work by Daniel Arsham that asks visitors to use any of 2,000 chalk objects to draw on the gallery walls. On view until December 11th.
Chrome Hearts celebrates their new collaborators, Laduree and Sean Kelly Gallery, on December 2nd, 8 to 11 p.m., in the Chrome Hearts (4025 NE 2nd Avenue, Miami) shop in the Design District with a private, VIP party featuring works by Sean Kelly artists including Marina Abramovic, Los Carpinteros, Jose Davila, Robert Mapplethorpe and many more. Also there's a special performance by Abstrakto and DJ set from Atlanta de Cadenet Taylor.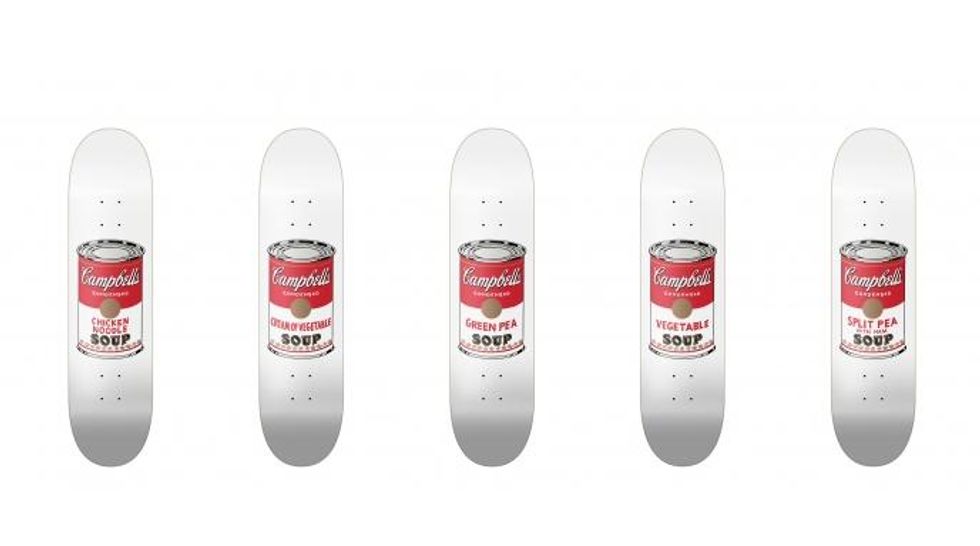 The MoMA Design Store and online skate deck site, The Skateroom, will open a pop-up in the Delano Hotel (1685 Collins Avenue, South Beach) from November 30th to December 6th. The "immersive installation" will sell limited-edition skateboard decks featuring Andy Warhol artworks including his Campbell's Soup cans, Guns, Car Crash etc. A portion of the proceeds will go to Skateistan, a non-profit org that uses skateboarding to empower youth. The private VIP opening is December 2, 8 to 11 p.m.
Louis Vuitton (140 NE 39th Street, Miami) will be presenting "Objets Nomandes" -- a new collection of foldable furniture and travel accessories -- in their new store in the Design District during AB/MB, as of December 3rd. The pieces are collabs with international designers including the Campana Brothers, Maarten Baas and Nendo. You can also check out the world-exclusive unveiling of a lounge chair designed by Marcel Wanders.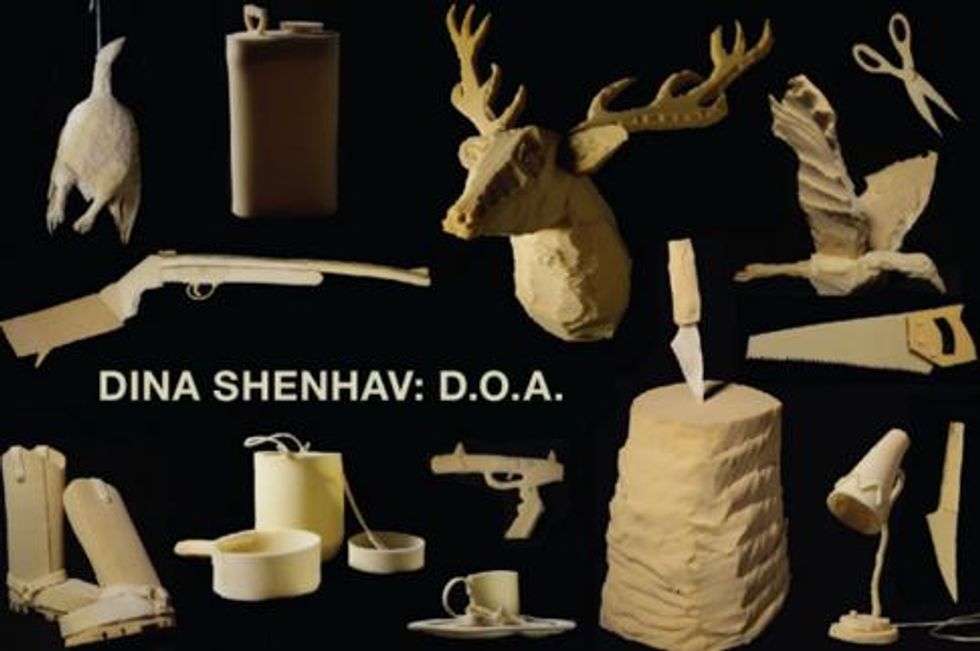 ArtCenter/South Florida has an "off-site" installation called "D.O.A." by the Israel-based artist Dina Shenhav over in Miami's Little River District at 7252 NW Miami Court. Shenav will create a hunter's cabin filled with "hunter" paraphernalia sculpted from yellow foam. Up from November 29th until the end of January.
Check out our Mega Guide to Art Basel Miami Beach 2015: PART 1 is HERE and Part 2 is HERE.