In the spirit of Justin Bieber's hentai, we started looking into other adult coloring books, in the desperate hope that we'd find a NSFW stud muffin version for ourselves. Thankfully, the brilliant ladies behind a new dick-themed coloring book, aptly dubbed the PEN15 Club: Members Only Coloring Book, saved us some Googling by getting in touch about their current Indiegogo campaign that's looking to make "First Cummunion" art a real thing.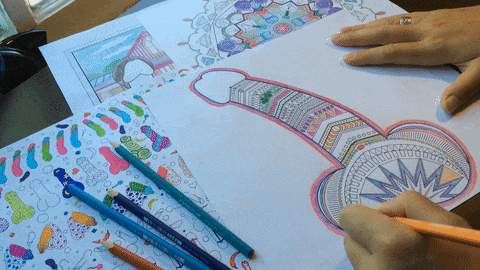 The brainchild of architects Jen and Mira -- who have decided to go by first names only so if "clients google us in future it's not dicks all over the place" -- we spoke with Jen about how the project got started, thematic inspirations and, of course, what their parents think of the whole thing.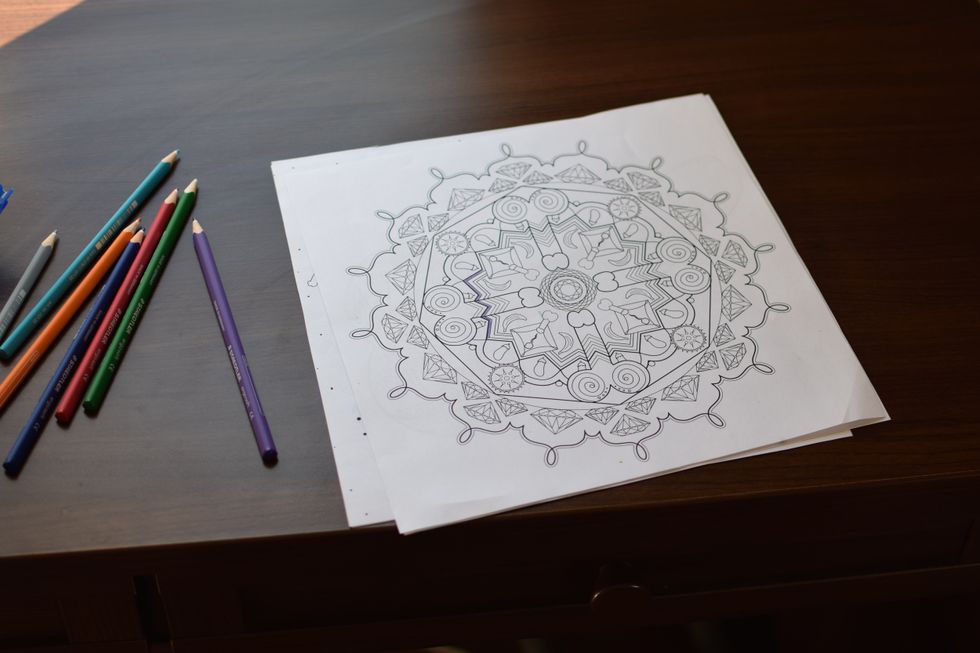 Tell me a little bit about where the idea for PEN15 came from -- how'd you guys get into the world of adult coloring books?
We're architects, and so many buildings are clearly just glass and steel erections. Now it's spilled over into seeing both dicks and vaginas in all kinds of things, intentionally or not. I was chatting with Mira and we noticed the patterns in a lot of them look like dicks. [I was also going around] looking for a fun Christmas gift for my roommate and got sucked into this black hole of endless adult coloring books. There are over 12,600 results for adult coloring books on Amazon. We really weren't satisfied with what was out there; a lot of the adult-themed books look like porn shots that have been turned into bad line drawings. We joked back and forth for a few weeks about making a penis book ourselves, because we enjoy creating things and had the drawing skills to do it. Then it came up again in January, and we decided to go for it and make it happen.
So how'd you come up with each of the original drawings? Was it hours of staring at anatomy books/actual dicks? What about the themes of each peen (i.e. the Trump Dick, tribal print dick, etc.)?
We brainstormed a lot, and we made a decision to stay away from copyrighted stuff (much as we would love to do Harry Potter as a penis) so that narrowed things down. We also wanted to take typical coloring book styles and stuff them full of cocks -- like the mandalas. And then we got a lot of feedback from friends where we tell them what we're making and they reacted with a long string of great ideas. Apparently everyone we know has secret longings to see the Last Supper done with penises. Some ideas have come from that. In terms of styling the dicks, its a combination of personal experience and interesting Google searching. If I die, my roommate has instructions for my mom not to see my search history.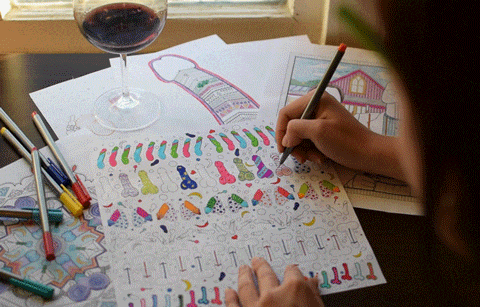 What's your favorite page in the book? Why?
That's a tough question, because so much love goes into each drawing. I like making the patterned pages, but the dicks-as-people pages are more fun. They look so funny with hats or glasses. The accessories make the dick. I just made a great penis-lumberjack in a forest, we're calling it "Morning Wood." He's my new favorite.
Was there any hesitation when you guys came up with the NSFW idea? Was there a "oh god, what will my mom think" moment?
There was definitely some hesitation, but not for very long. We had to look into whether Indiegogo even allowed adult campaigns. We tried to keep it from our parents for a long time; Mira's mom actually only figured it out today. I come from a pretty sexually conservative background, so I figured I should tell my mom before she found out by accident and had a heart attack. And because I work in southern Louisiana for a bunch of traditional old men, we've put some precautions into keeping our full names unassociated with the project.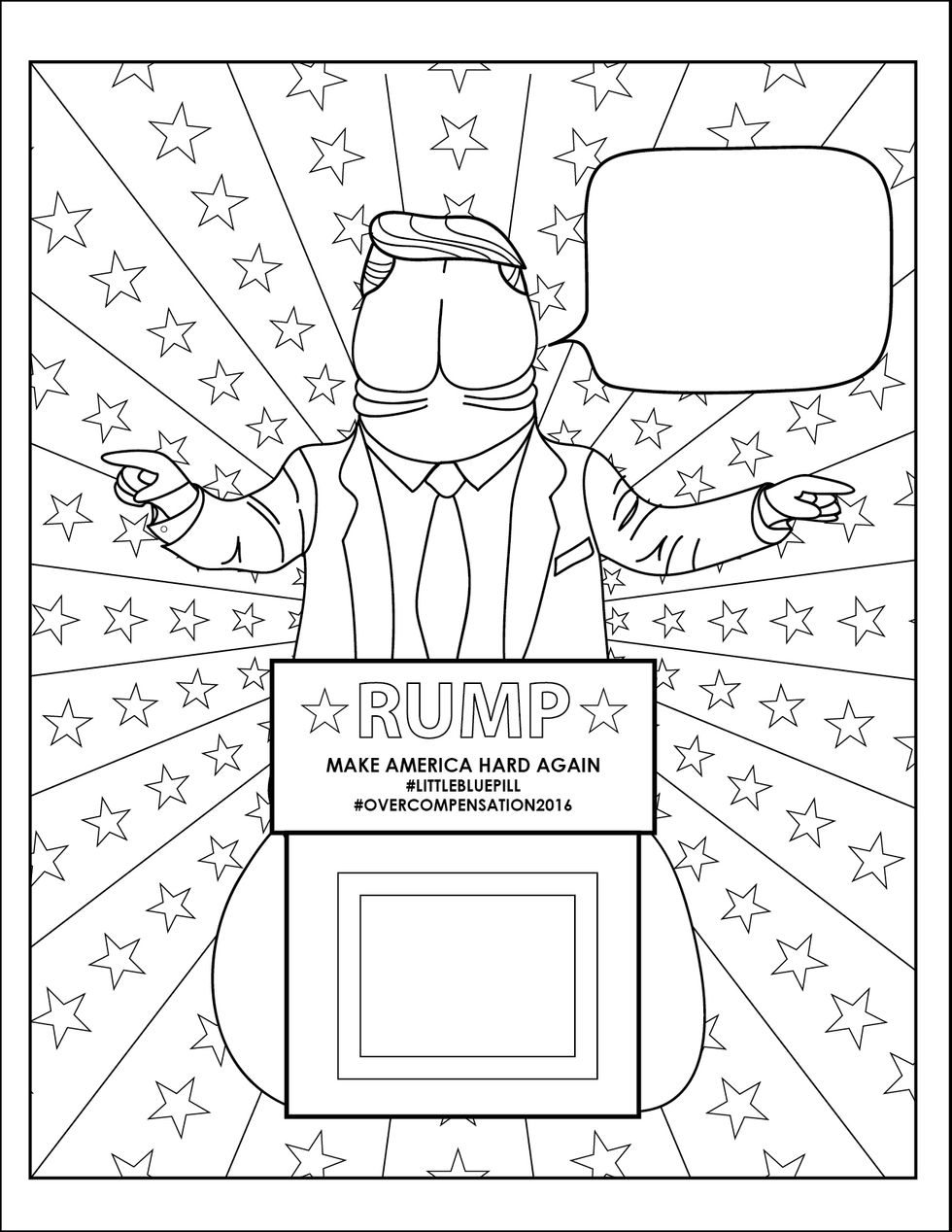 How's the Indiegogo campaign going? Why turn to this for funding?
Running a campaign is hard work! It's given me so much respect for all small business owners.The campaign is going well, but it takes a lot of effort to build momentum; it's 100% you get what you give. Thankfully, campaign promotion for us involves making dick jokes, so that helps. We decided to turn to crowdfunding for 2 reasons: to spread the word about our book and gauge interest, and because the upfront cost to open a business and order hundreds of books is enormous for 2 young architects. I think Indiegogo is also a great choice for an "adult product" like ours thats forbidden from a lot of advertising arenas.
Anything else you'd like to add?
We can't wait to put our dicks in the hands of our supporters!
You can find out more/contribute to the PEN 15 Club here.

You May Also Like