Teenage Japanese trio, Babymetal, is dominating heavy metal one super cute dance move at a time. With their signature brand of kawaii-metal, which fuses hard rock with sugary sweet pop hooks and on-point choreography, the girls have infiltrated an industry that's been notoriously hard for women and people of color to penetrate. In matching pigtails and petticoats, Babymetal is bringing heavy metal to the mainstream -- or as they describe it, "delivering the enchantment of metal to everyone" -- while also shutting down critics who think girls can't rock. Later this month, they'll perform with Rob Halford of Judas Priest after finishing their sold-out West Coast tour. But the band, made up of 18-year-old Su-METAL and 16-year-olds, YuiMETAL and MoaMETAL, backed by musicians called the KAMI BAND, is not concerned with quote-unquote feminism or opening doors for women in the scene. They're more interested in reinventing the genre.

"Babymetal is always trying new things that other metal bands have never tried before," they said, via e-mail. "We're aiming to become a one-of-a-kind existence and for that reason we've combined metal sound with dance in our own way."
The brainchild of a Japanese music executive, the girls are open about the fact that they knew nothing about metal music before joining the group. However, after watching Metallica and the genre's other heavy hitters, they grew to love the sound -- and adapted it to fit their own (admittedly more cutesy) tastes. For example, saccharinely sweet tracks like "Karate" and "Road to Resistance" are metal anthems you can actually sing along to, and they offer a perspective often missing from the hyper-masculine, aggressive lyrics usually present in most of the genre's hits. They're a far cry, for example, from White Zombie's testosterone-fueled 1995 classic, "More Human Than Human," and yet, Rob Zombie is one of their biggest supporters, having defended them from the vitriol of his bitter fans. After receiving backlash for posting a photo of himself with the girls, Zombie took to Twitter and the comments section of his Facebook to say, "[Babymetal] rolls harder than you," and "These three girls had more energy than 90 percent of the bands we play with."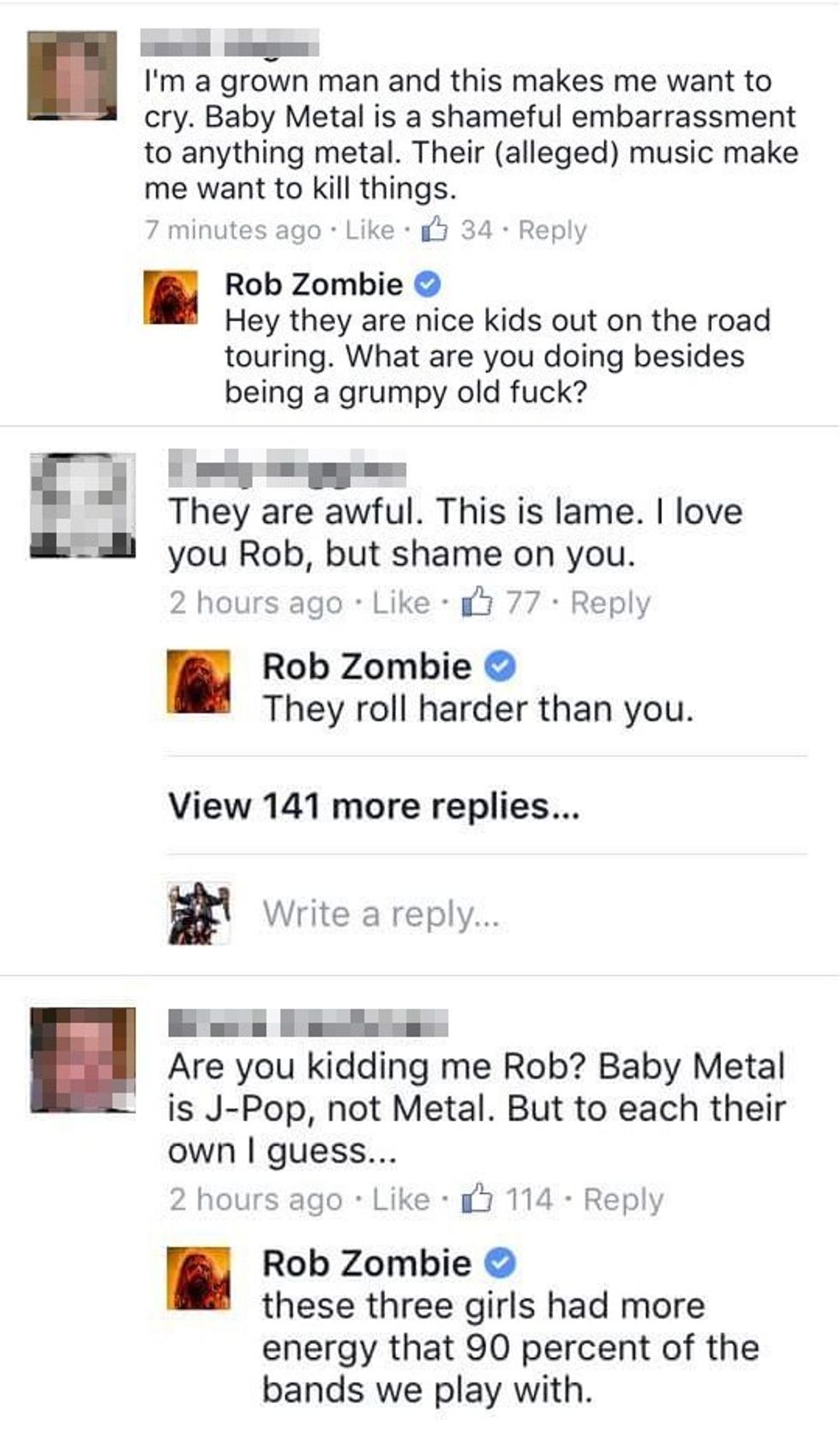 While Babymetal may sing about chocolate and karate and wear pigtails, they also represent the power that lies in girlhood. They're challenging the traditional archetypes of metal music, and that's not the only way they're subverting the genre -- they've also opened it up to a whole new generation of girls.
They don't embrace the term "feminist" when describing their music, but the amount of success they've achieved as Japanese teen girls in a traditionally white, male-only musical niche says a lot about them as cultural icons. Equally important, they are also prominent, popular East Asian faces in a genre that's often criticized for its xenophobia and ties to white power groups. Their presence alone, not to mention their meteoric success, provides a stark contrast to the overwhelming whiteness of the metal mold.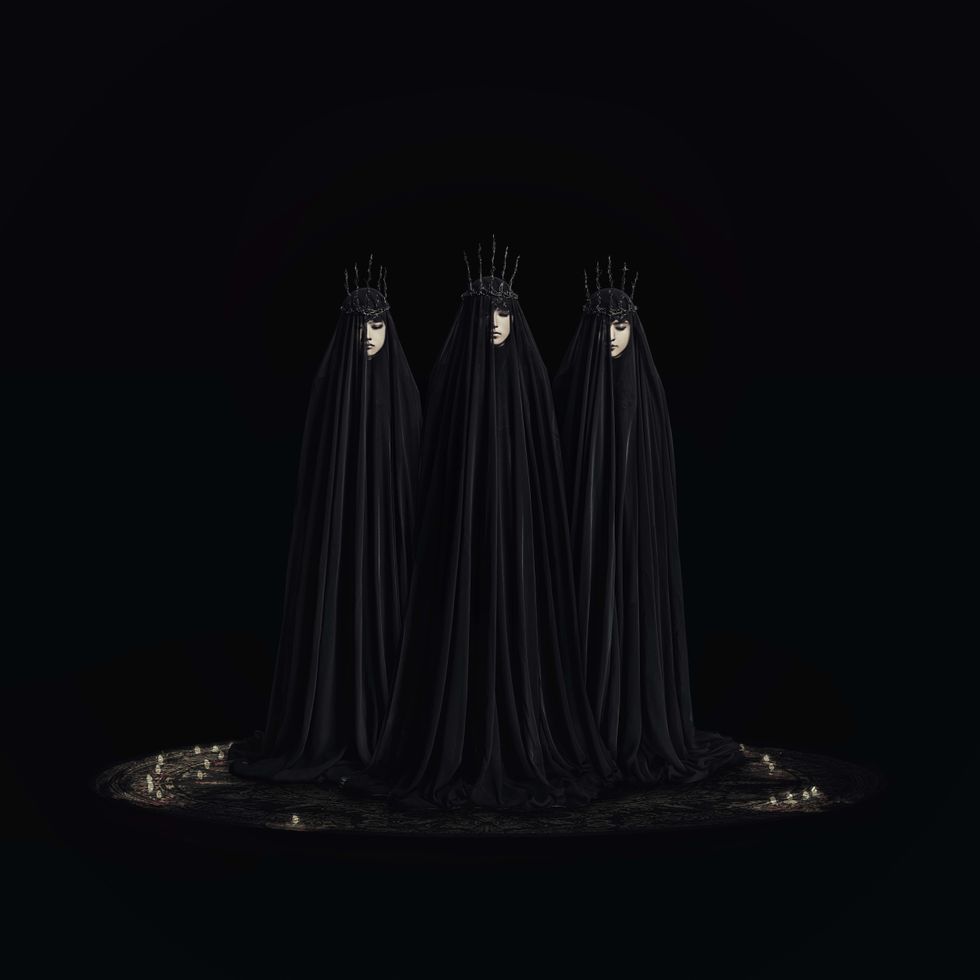 Yet, aspects of Babymetal still remain a total mystery; their songs and lyrics are claimed to be delivered to the girls through a supernatural deity they call "The Fox God" (a nod, perhaps, to several metal subgenres's deep love of Norse mythological tropes). Regardless though, there's no denying Babymetal is special, and what they're doing is completely different, if not unprecedented. Their biggest hope for their music, per the girls, is to "bring the world together," and they haven't done half bad, giving both Lady Gaga and Judas Priest fans a common interest. They are broadening the definition of who can be "metal" today. If they're the first of sign of a revolution of women-fronted metal bands, only the Fox God knows.