There's never any lack of options when you're looking for a party in New York. This week, we're highlighting three amazing hosts--Nicky Digital, Franco V, and Ella Hu$$le--who are steeped in NYC nightlife culture and pros at getting guests pumped.
Nicky Digital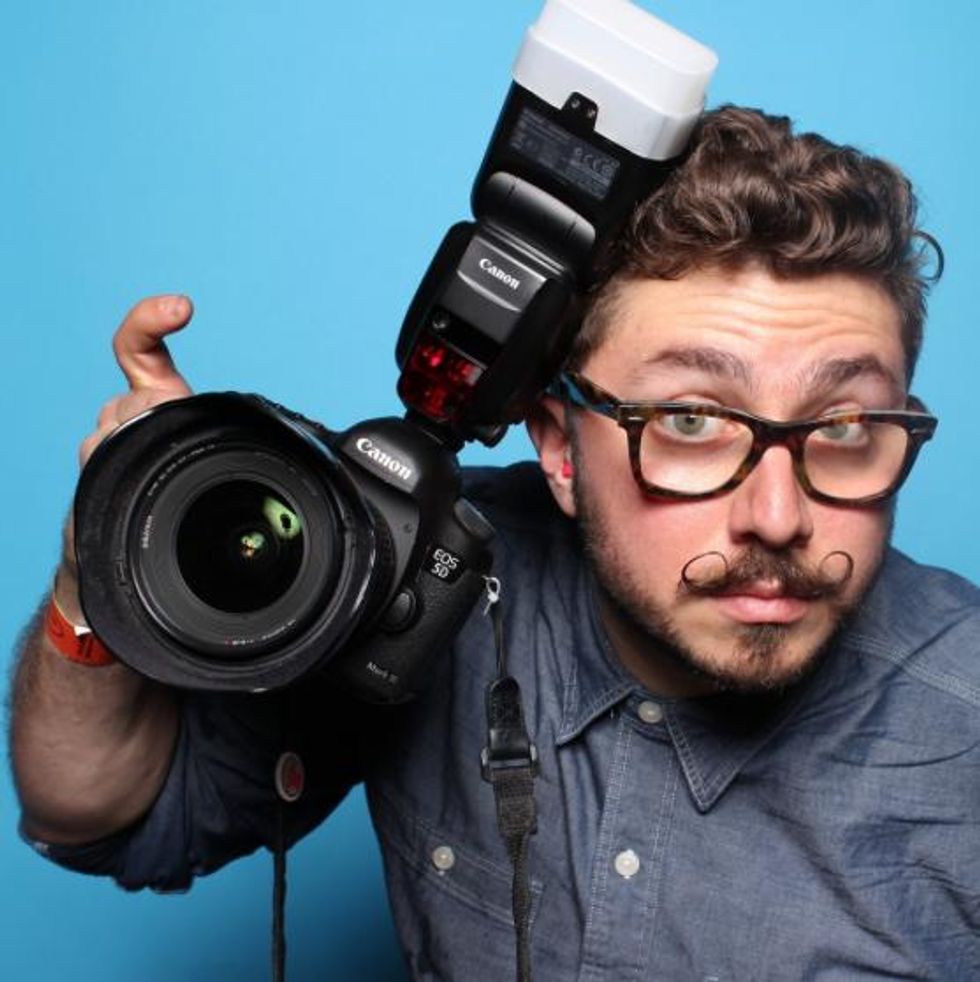 "No two events are created equally. They all need their own tender loving care," Nicky Digital tells us about making a killer party. He would know. Nicky and his signature mustache (and of course ever-present camera) has been throwing and capturing parties. For a decade, he's been involved with every possible kind of New York City nightlife, from dance jams to product launches to after-parties to basically anything you can imagine. "When we plan an event we set out to curate a party that is fun for everyone involved!" he says. "We plan out every detail from the announcement to interesting promotions to who the front facing talent will be (DJs and performers). Proper planning of all the little details are what make partygoers feel like everything just comes together.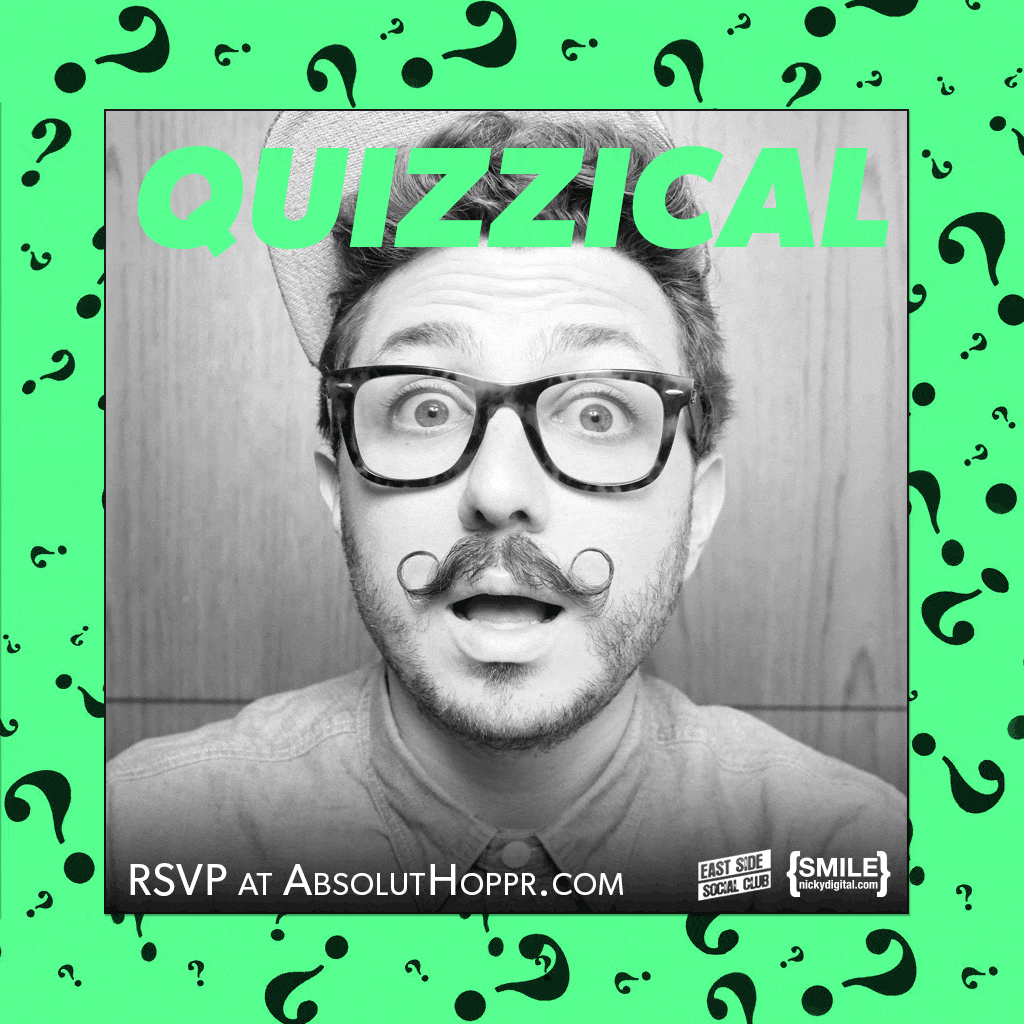 This week there will be two opportunities to see that meticulous attention to party form in full swing. Collaborating with Absolut and Hoppr, Nicky will be hosting his Quizzical event Thursday, April 28th, at The Blind Barber in Brooklyn, and on Saturday, April 30th, he'll be snapping at Waves at Freehold BK while Omri S. Quire and Carlos Charlie spin up the tunes.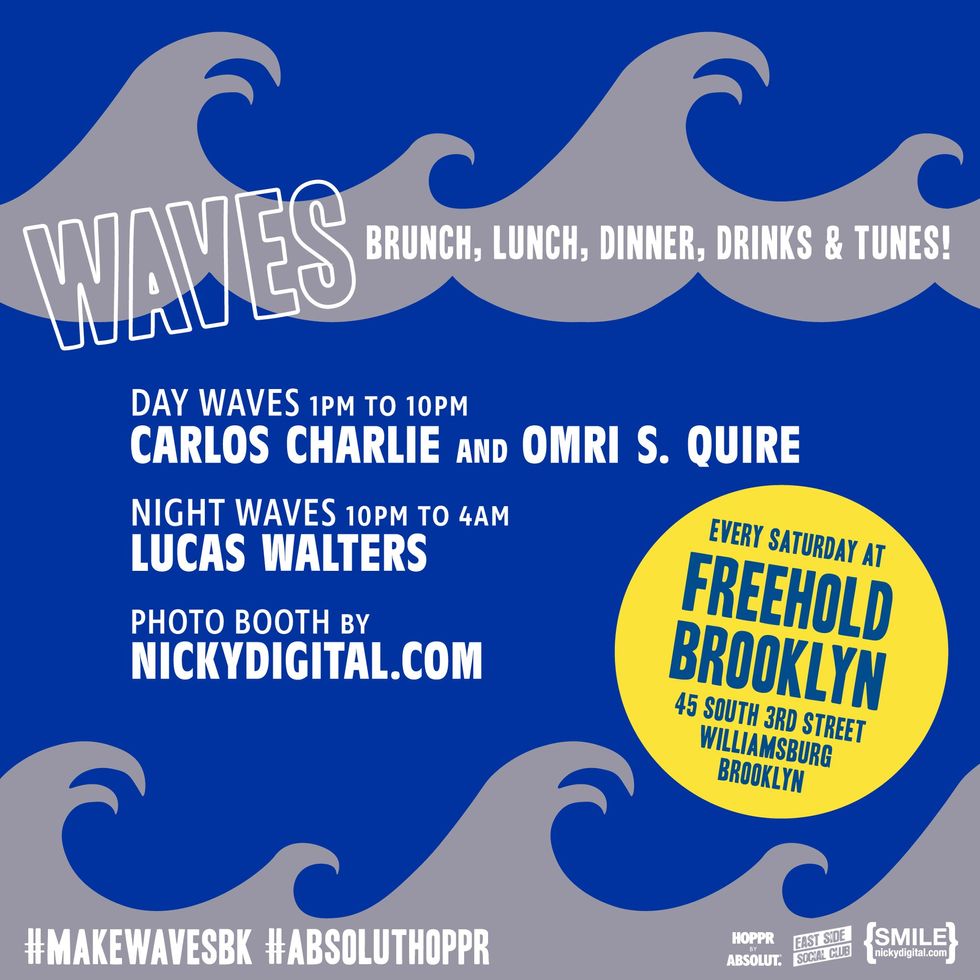 "The best way to plan is to imagine yourself as a partygoer and think about how each aspect of the night you experience with will feel to you," Nicky advises. "When in doubt ask a friend what they think, but don't second guess yourself!"
Franco V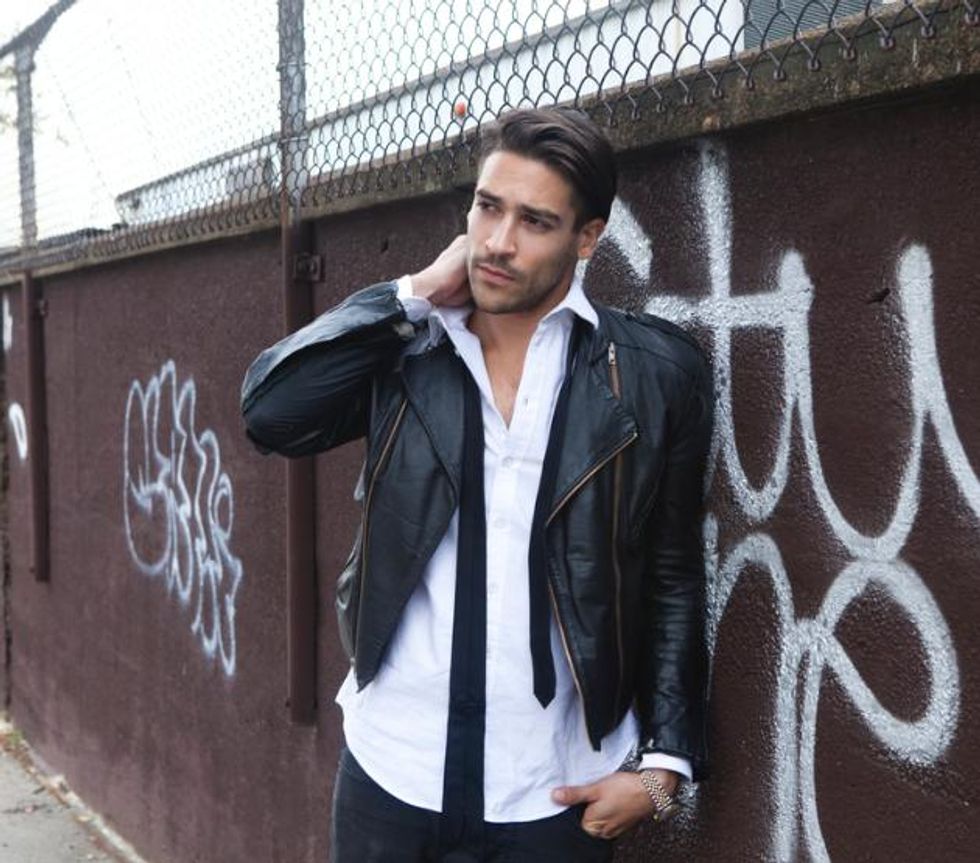 "The best parties I've ever thrown were a lot of work," says Franco V. This is a man who knows from parties, and knows from working hard, whether he's manning the pit at Fort Gansevoort BBQ, getting you to dance as a DJ, or creating his own art. This Friday, April 29th, he'll bring those diverse interests and skill-set to an event, in collaboration with Absolut and Hoppr, at the Wooly.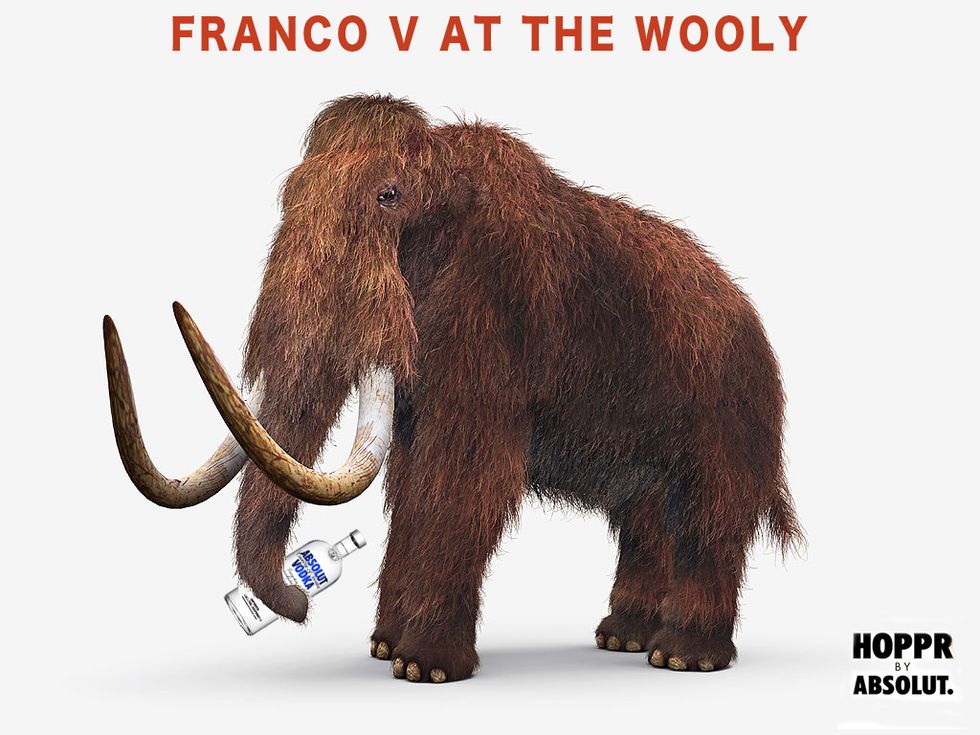 Franco V's also a staple of city nightlife, creating events out of nothing since his early '00s Shindig series. That gave him an eye into what really makes a party pop. "I think the DIY vibe plus the art and live music, and then the wild spaces we found all lent itself to a pretty crazy time," he recalls. His truisms for creating an unforgettable event are as applicable today as ever. "In my opinion the best parties are always unique, they usually take a lot of work and it's something you have to really care about to produce."
While what makes an event click might be timeless, there are some technological advances that Franco V enthusiastically promotes and embraces. "Back then there wasn't really any online means of promoting so we relied heavily on handing out flyers all over downtown and word of mouth," he notes. "Hoppr brings a real cool aspect to throwing parties that I really wish we had back then, it's very specific and extremely functional. A really great tool for getting the word out."
Ella Hu$$le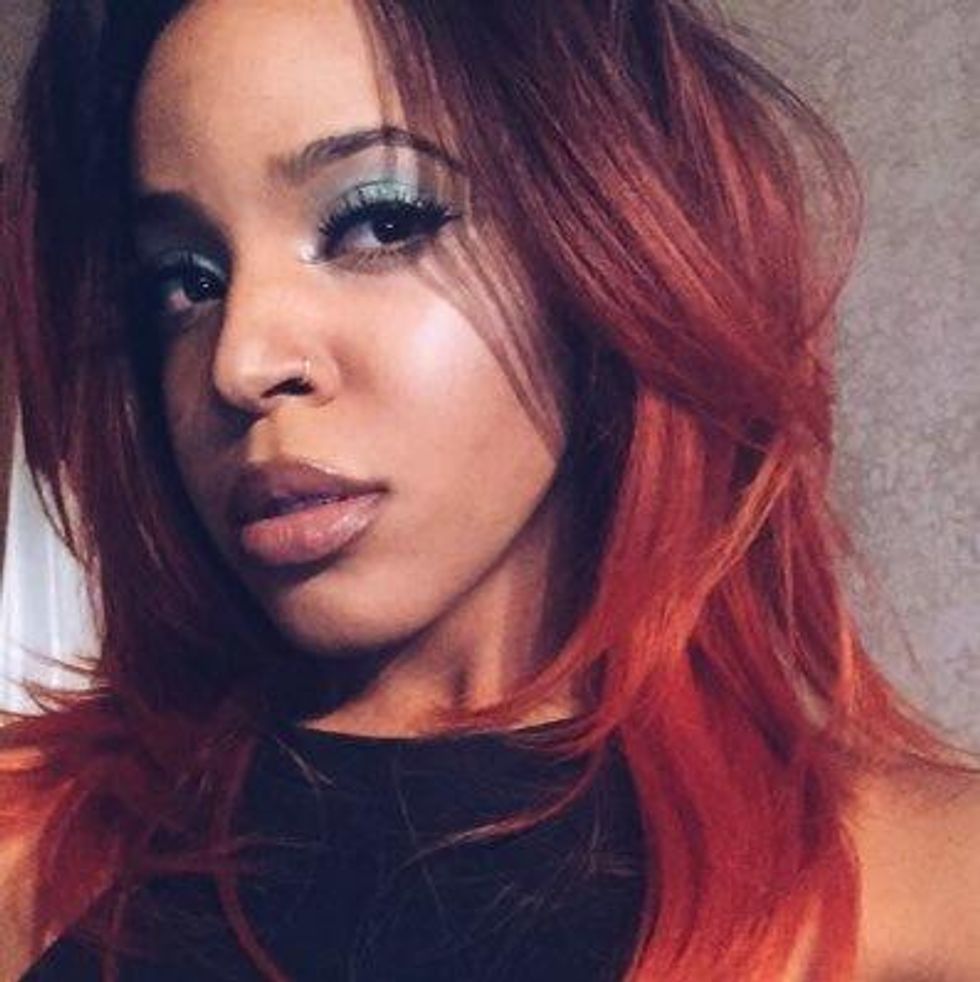 Originally a West Coast girl, Ella Hu$$le's love for music and bringing people She takes partygoers to the church of dance during Sunday Service, her weekly event at the Delancey, powered last week by Absolut and Hoppr.
"My general philosophy when throwing a party is what I know I would enjoy when I go out," she tells PAPER. "I always think how can I can guarantee party goers the most unique and fun experience." Part of that is "I plan who's djing and what time, what the drink specials are, and let everything else fall into place! its more organic that way." Of course, Ella also knows the special alchemy required to make sure a party really rocks. "The key is the DJs! music is what people come out to hear and dance to. Without music there's no party!"

While prime tunes and a fun experience are clutch, she's also aware that there's no party if there are no party people--especially in our increasingly connected world. "The best way to approach hosting a party is to be on top of your social media," Ella reminds us. "Being a host is like the new promoter combined with also an MC."
Splash photo by Timothy Young; Sunday Service with Ella Hu$$le gallery by Joel Henderson.
You May Also Like