We here at PAPERMAG.com are devoting the final week of our January Health & Wellness month to interviews with awesome plus-sized models who are challenging body norms, one misconception and major campaign at a time. Check back every day this week for more insights on the industry, new burgeoning body-positive movements to check out and more to kickstart your year the right way.

Model/humanitarian Philomena Kwao is not only changing the way we view beauty, but is also slowly altering the way all young people view themselves via her charitable endeavor The Lily Project, which pairs mentors with young woman who can receive advice and ask questions via an online chat. In addition to modeling in campaigns for brands like Torrid and Nordstrom and killing it on all aspects of social media, the British-Ghanaian beauty also holds a Master's Degree in International Health Management. We chatted with Philomena about everything from industry labels to the modeling misconceptions.
How did you start modeling? Were you scouted? Did you go to an open call?
My journey into modeling began unexpectedly. I was finishing up my masters degree and planning a career in health management and policy when a friend entered me into a modeling competition. To my huge surprise, I won. Soon after, I signed with Models 1 in London and JAG Models in New York, and thus began my modeling career.
On that note, were there any particular people/experiences that prompted you to model?
I never thought to become a model before my friend entered me into the competition. My journey into modeling has been amazing so far and I've had incredible opportunities to travel across the globe and meet people with different backgrounds. I'm extremely fortunate with this career, and I owe it all to my friend!
What have been the biggest surprises (good and bad) you've discovered about the modeling and fashion industries since you started? Are there any misconceptions you'd like to correct?
One common misconception about plus-size models is that we don't work out. People tend to think that just because we're bigger, we don't exercise or look after our bodies. That just isn't true. Fortunately, many plus models are becoming more vocal about their exercise routines and diets, showing that women of all sizes are most beautiful when they're healthy.
photo courtesy of i-D/by Michelle George
What has been the modeling job you've been most proud of? Why?
I've been so fortunate with this job that it's hard to chose just one moment. A shoot that stands out in particular was actually one of my first. I traveled to Miami for a swimwear editorial for Cosmo UK. Seeing my picture in print for the first time was incredible and something I'll never forget.
It seems like plus-size models have finally been getting more attention lately. Have you noticed a real shift in opportunities (i.e. more jobs/castings) or is it only more media attention without more jobs?
The fashion industry is increasingly become more inclusive. Every year, there have been more opportunities for jobs and castings for models of all sizes, which is amazing progress. I hope this trend continues and we see even more diversity amongst models, especially in both race and size.
How do you feel about terms like "curvy" and "plus size"? Especially seeing as how there are both advocates for the term and people who want to ban it?
I try not to assign labels to myself. I think we attach too much significance on labels and ultimately, it's all about being healthy and happy.
Do you have advice for young girls trying to get into the industry? Or girls who even just want to be more body positive?
I believe there is beauty in individuality, though it's easy to forget that when you're having a bad day. Just remember, there is no one on the planet who looks like you or has your unique features, so celebrate them. Be you and love you.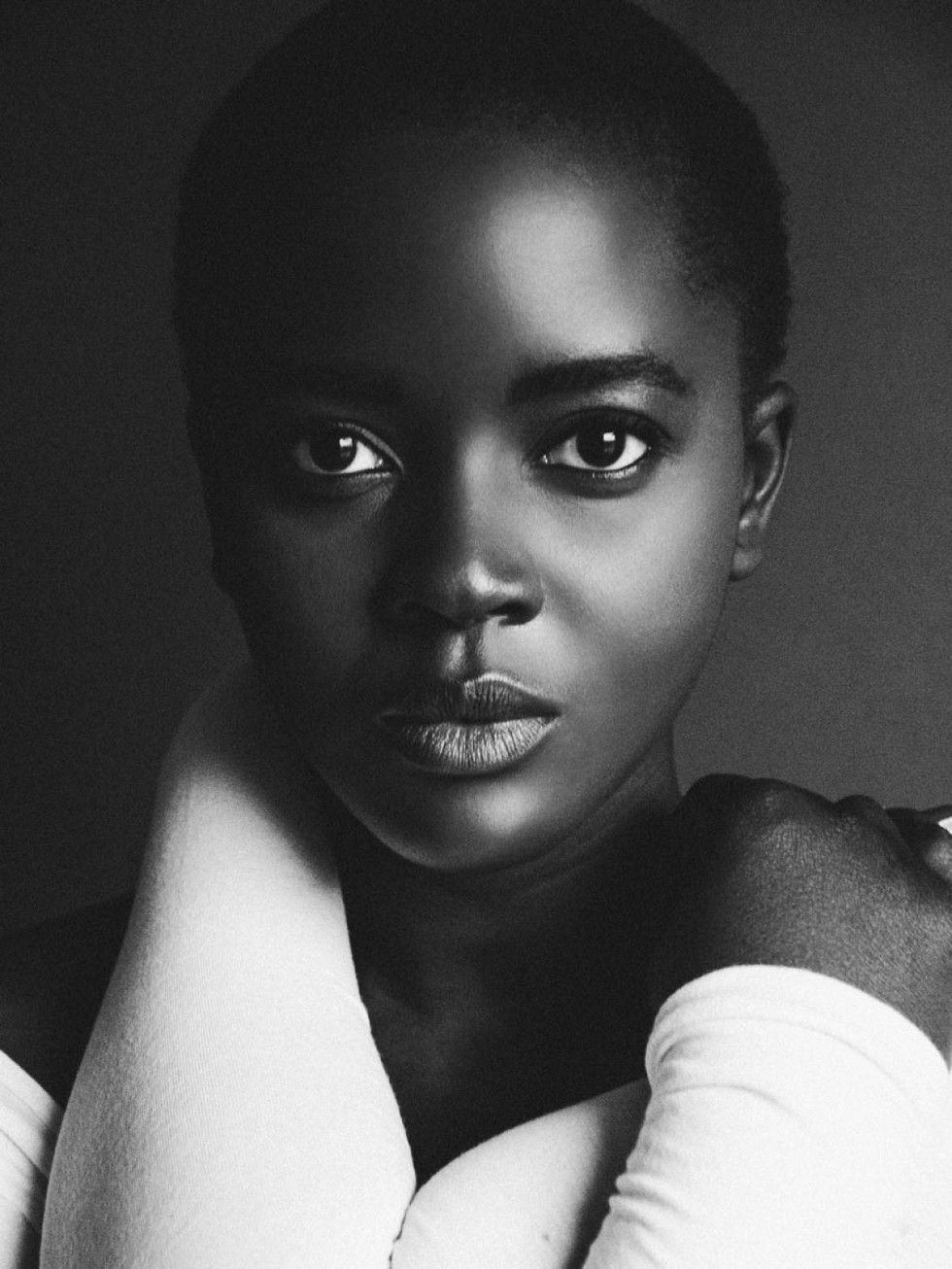 photo by Lily Cummings
What are a few of your favorite body positive movements?
I am a brand ambassador for the fashion brand Torrid, which has done an amazing job of promoting body positivity and both racial and size diversity amongst their models. I am extremely proud to work with them and I hope other brands will follow suit.