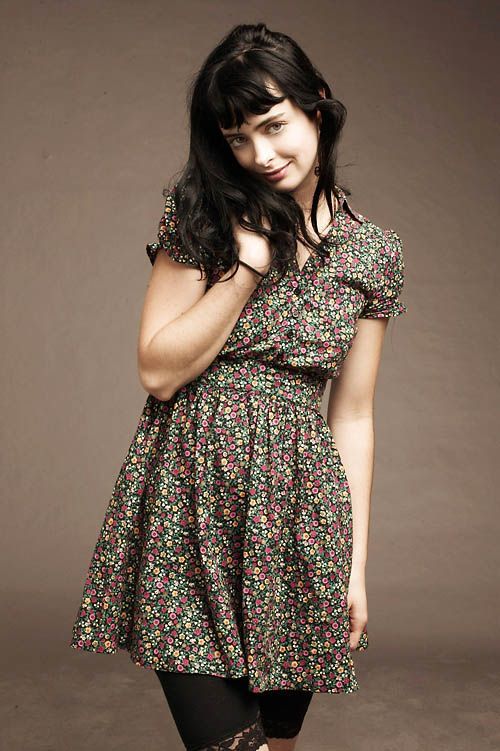 The effervescent actress Krysten Ritter just stopped by PAPER's pop-up space on Sunset Boulevard and what a delight she was! The (naturally) raven-haired beauty, born and bred in Pennsylvania, is starring in a whole bunch of upcoming movies, including Confessions of a Shopaholic, She's Out of My League and How to Make Love to a Woman. Here's her guide to Los Angeles...
My favorite place to eat in L.A. is... Nozowa! Actually there are a few -- in addition to Nozowa, I go crazy for the godmother sandwich at Bay City Bakery and the el pastor burrito at El Taurino.
My favorite place to party in L.A. is... Shatto Lanes
My favorite store in L.A. is... Sirens and Sailors and Creatures of Comfort
My favorite movie about L.A. is... The Player
My favorite street in L.A. is... 6th Street. It gets me from Silverlake to Beverly Hills in no time.
My favorite place to make love in L.A. is... in the car, for sure.
My favorite thing about L.A. is... having more space, hiking, having a washer and dryer and a pool.
Photo by Jiro Schneider