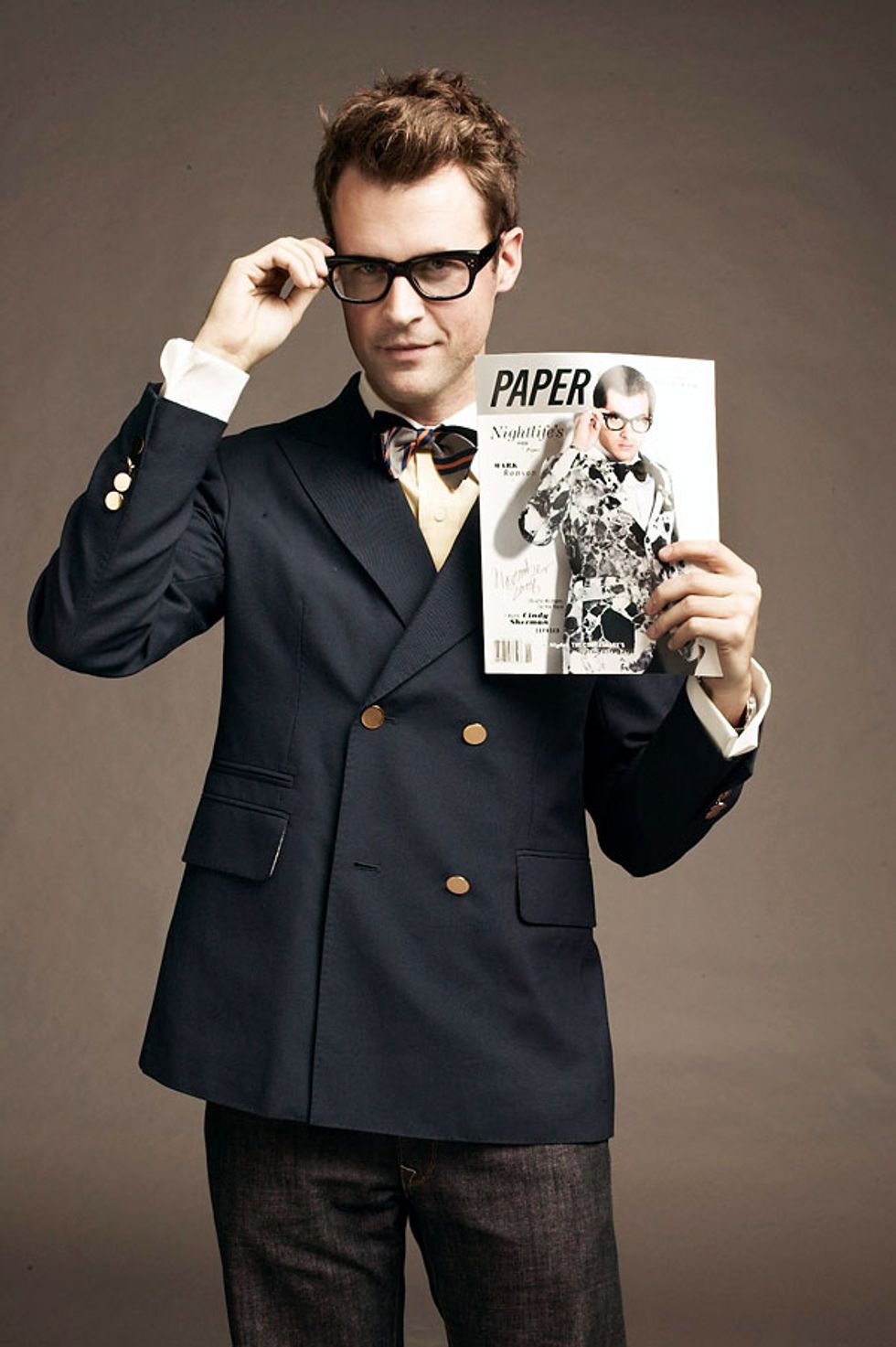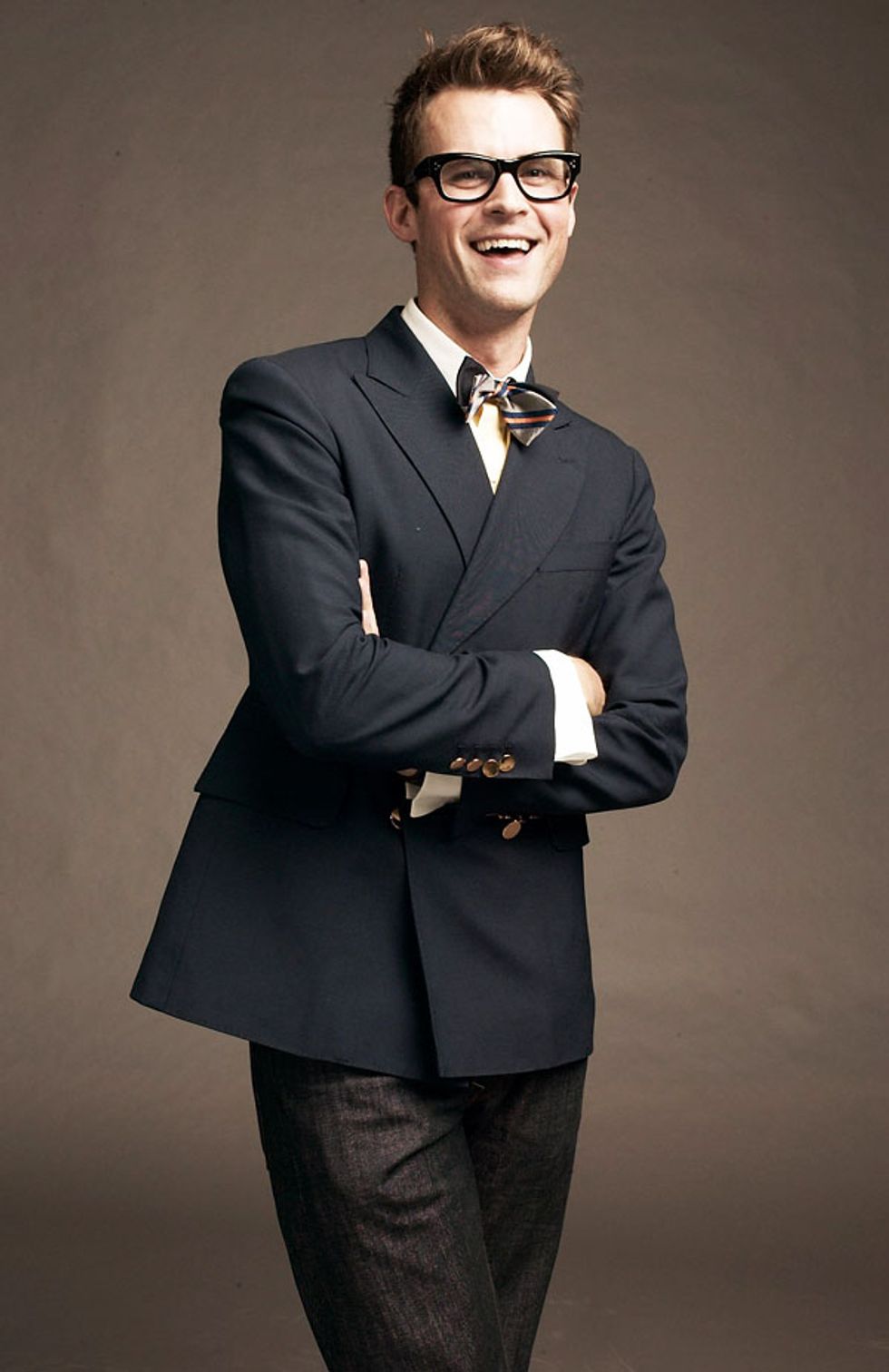 One could safely say that we here at PAPER are legitimately obsessed with Brad Goreski, Rachel Zoe's be-bowtied assistant on the Bravo reality show The Rachel Zoe Project, which is why we begged him to stop by our PAPER storefront for a meet 'n' greet today. We pounced like ravenous lions upon poor Brad when he arrived (he was maybe a little overwhelmed initially by our super-fan-itude), and beckoned him to sit with the PAPER gang as we ate our lunch. We touched upon some very important issues, like what he was wearing (Phillip Lim blazer, Levi's jeans, YSL graffitied shoes, Hermes watch) if he's getting along with Tay these days (they are, as it turns out) and about his signature look. Our favorite tidbit from the whole thing was when he related how his friend recently told him, "hey, I saw you on the cover of PAPER" after seeing PAPER's November Mark Ronson cover! Check out the photo of Brad posing like Mark and a cute photo of Brad just looking cute!
For more Brad, check into PAPERMAG tomorrow from scenes from our first annual UnReal Awards, where Brad'll be getting a very special award....
And after the jump, check out his favorite L.A. spots...
My favorite place to eat in L.A. is... Mozza
My favorite place to party in L.A. is... The Chateau Penthouse
My favorite store in L.A. is... www.eluxury.com
My favorite L.A. celebrity is... Phoebe Price
My favorite movie about L.A. is... Troop Beverly Hills
My favorite street in L.A. is... Pacific Coast Highway
My favorite place to make love in L.A. is... my house
My favorite thing about L.A. is... palm trees
Photos by Jiro Schneider