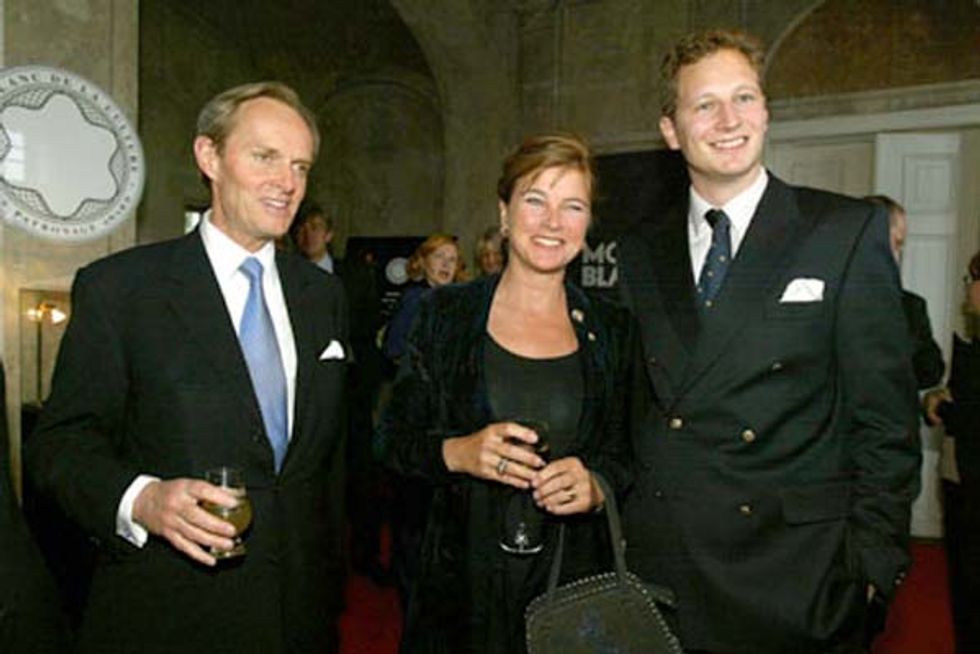 It's the Marchioness of Douro!!!!  I feel like we've had nothing but near nude hunks for the past few days and we need some super society stars!

The Marchioness was born Princess Antonia of Prussia. Her mother was a Guinness so she really brings together two legendary families. Actually three since she's married to the Marquess of Douro, heir to the Duke of Wellington! Oh lovers of blue blood society live for the likes of Lady Douro! Also the Douro River is one of MM's favorites as MM has spent delightful hours in Portugal, particularly in Porto, through which the Douro flows. Ah the joys of wandering through the tiny medieval streets of Porto! MM also j'adores Lisbon, Sintra and Braga!!!

Lady D is a member of the English Heritage Panel for Apsley House where she lives in London. It's one of MM's favorite historic homes and used to be known as number 1 London because it was the first building on the road to London and now it's right smack dab in the middle of the city between Harrod's and Buckingham Palace!
She's also longtime chairperson of the Guinness Trust (A charitable housing association) and a patron of the Loddon School for Children with Autism.

The above photo is Lady Douro surrounded by Prince Georg Friederich of Prussia (right. He'd be Emperor today if the monarchy was still around) and I believe the chairman of Montblanc- or is that her husband the Marquess?