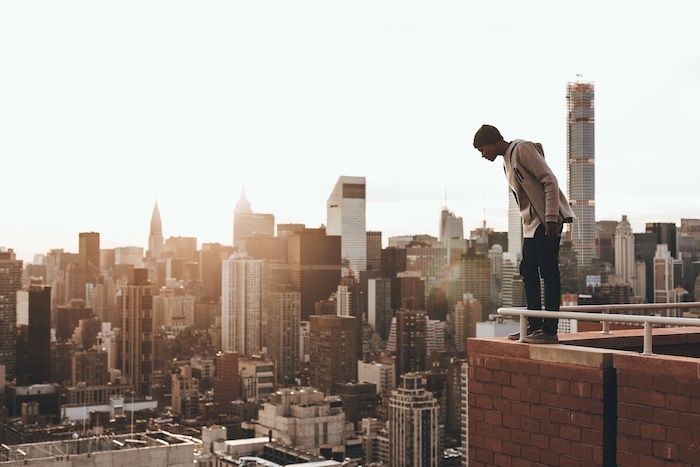 While most 18-year-olds are finishing up their senior years of high school, starting college and jobs, and worrying about their relationships, Humza Deas is scaling New York City buildings, bridges or subways in pursuit of the ultimate photograph. The teenage photographer, whose work has been featured in
New York
Magazine,
Complex
and Buzzfeed, was a prodigious skateboarder until he picked up photography --
a year ago
. In that short timespan, he's developed a signature aesthetic of capturing the beauty of NYC from daring vantage points and unconventional perspectives. In-between shoots and serving as an ambassador for Supra's
#AlwaysOnTheRun
campaign, Deas chatted with us about how he got his start, the challenges of being a young artist and the first time a photo got his adrenaline pumping.
 

What first sparked your interest in photography?
It was being a skateboarder from New York. Having skated all throughout the city on a daily basis gave me knowledge of scenic locations and how to find them.
How did you develop your aesthetic shooting from such interesting vantage points? What was the first building you scaled or difficult terrain you covered in pursuit of an image?
There was a time where I reached a breaking point in my hobby, which was taking photos on my iPhone 4. I wasn't doing anything that I was proud of, so I went on the internet in search of inspiration. I came across a video of 2 men climbing a tower in another country. I thought
wow, look at the amazing perspective they are getting on that city. I've never seen New York like that
... Realizing that sparked a brilliant idea in my head. A couple days after this idea I had climbed to the top of the Williamsburg bridge in broad daylight in pursuit of the perfect aerial photo. The thrill of being so high up had adrenaline pumping through my blood so fast that all of the images I took ended up being blurry. What a great adventure that was.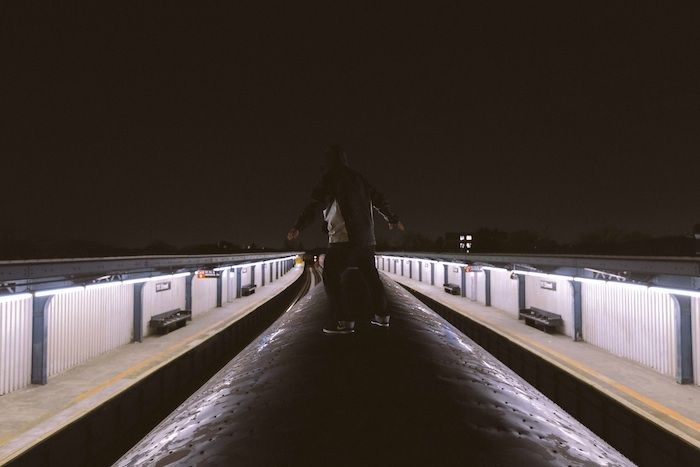 As a young artist, what has been the biggest challenges you've faced in pursuing your career?
Being a young artist, people often didn't take me seriously -- they still don't sometimes. One of the first big challenges I had to face was dealing with other artists who didn't appreciate my work or saw me as a threat. I received death threats and people hated me for something I had nothing to do with -- some incident on the Brooklyn bridge involving the American flags being swamped out. That had New York against me for a little while. Some other issues were trying to get businesses to pay me a fair rate for my work. They assumed they didn't have to because of my age.

Where are your favorite places to shoot in NYC?
Some of my favorite places to shoot in New York are Roosevelt Island and Williamsburg. They offer incredible views of the city and its people.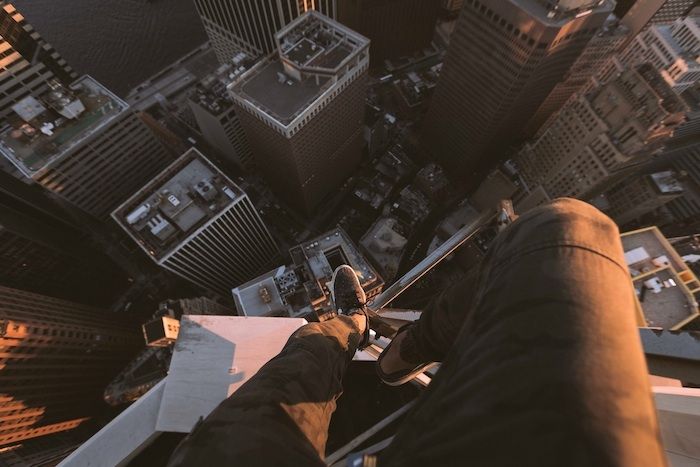 What has been the best advice you've received?
The best piece of advice I ever received? It would have to be "your friends show you who you are, if you're around negative people. You will become negative yourself."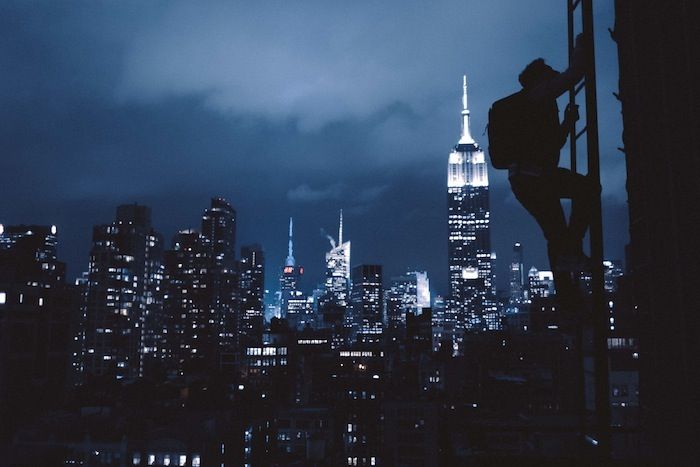 What advice would you give another young person wanting to get started in photography?
You have to work with what you got because maybe it's all you get.
Upload a photo or video showing off your creative fixation to Instagram, Twitter or Facebook with the tags with #AlwaysOnTheRun and @SupraFootwear for the chance to receive a pair of the new Noiz runner. For more info on the contest, visit SupraFootwear.com
.