K-Pop and soap operas might be the best-known South Korean cultural exports but with a growing fashion industry bolstered by government investment, Seoul is quickly becoming one of Asia's new fashion capitals. With rising interest on homegrown designers, along with attention from global luxury brands who have been setting up shop throughout Seoul's Gangnam District, it's no wonder that some of the most exciting new faces in the modeling industry have been getting their start in the South Korean capital. And while you could argue that fashion's loves a 'moment,' and that Korea is the latest modeling incubator coming after the Netherlands, Russia and Brazil, the rise of non-white models also speaks to a long-needed wake up call in an industry often accused of favoring white models over models of color. While many industry professionals attribute a rise in Asian models to a desire to appeal to Asian consumers, in the words of Bethann Hardison, former model, longtime advocate for models of color and founder of Black Girls Coalition, "the reason [Asian models] are having a moment is because these brands need China [but] I don't care what the reason is, I'm glad it's happening." And so are we. Below, we asked fashion industry pros to highlight ten South Korean models who are starting to rule the runways.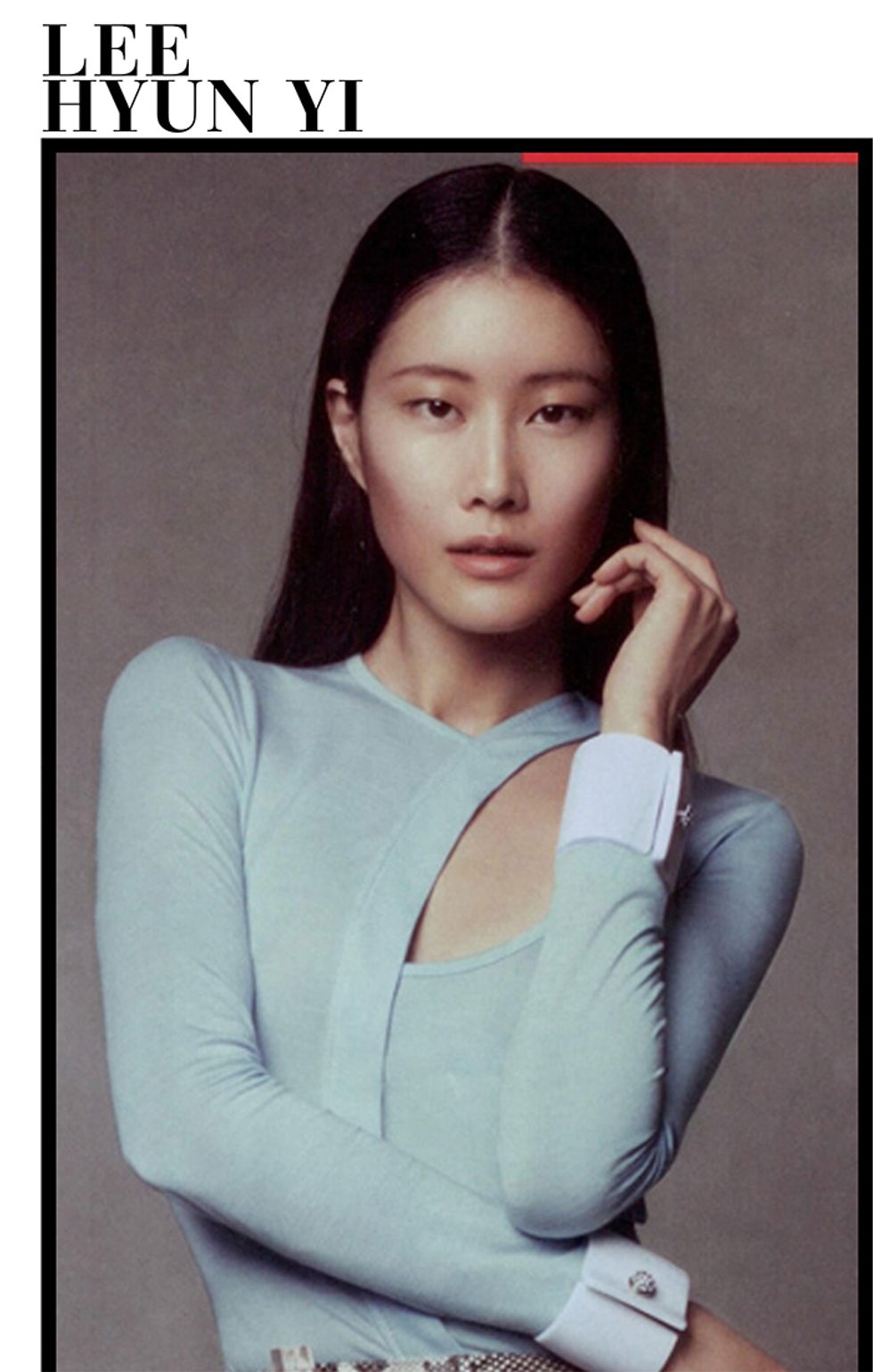 10. Lee Huyn Yi

"Lee Hyun is gorgeous. Her bone structure is what dreams are made of. There's a reason she was doing so well with bookings in 2010-2011: she's stunning! We need to see more of her again." -- Amina Akhtar, Editorial Director of theFashionSpot.

Previously the international face of Bruno Cucinelli and Banana Republic, Lee Hyun was most recently one of the big editorial stars of Vogue Korea's anniversary issue.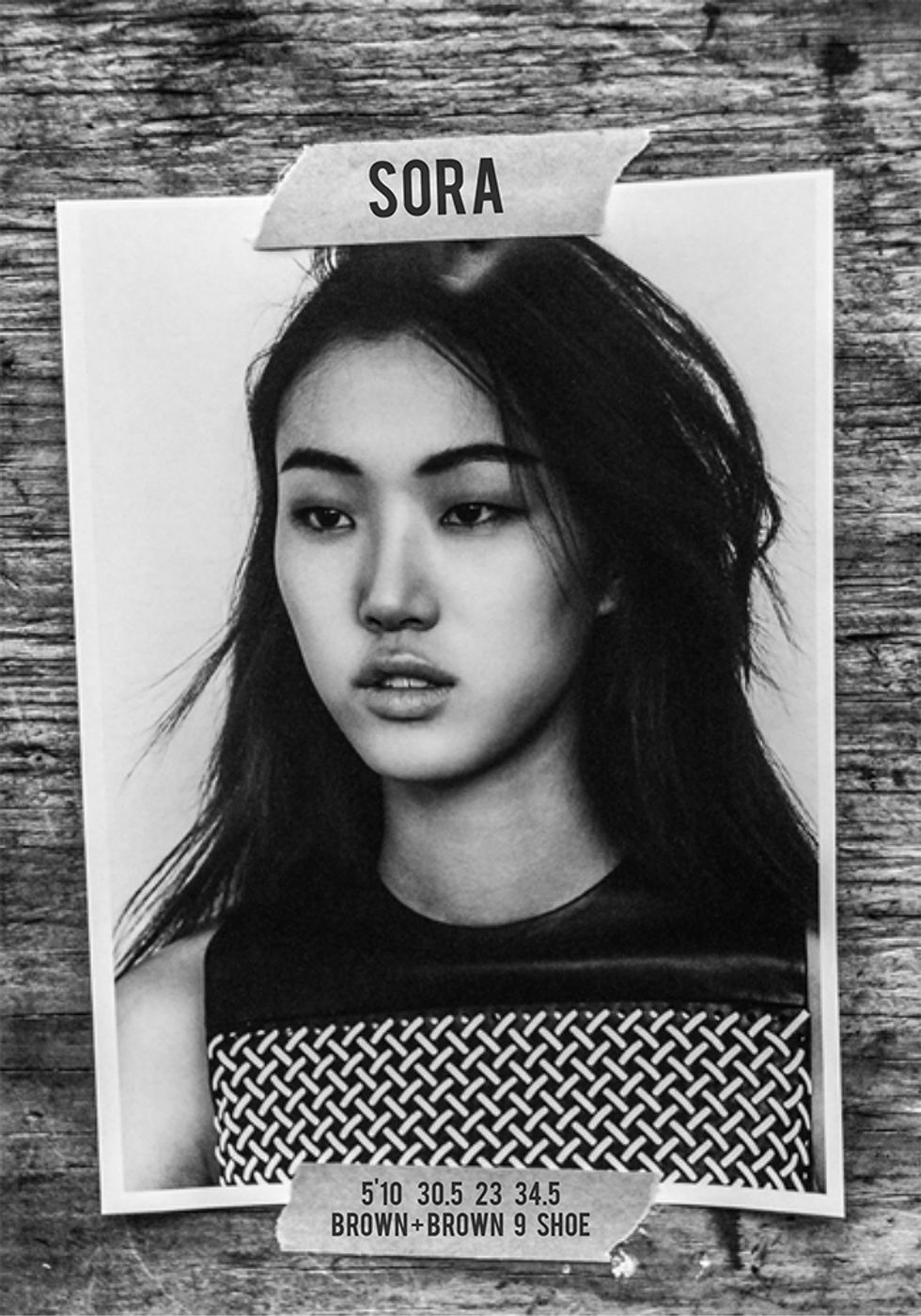 9. Sora Choi

"Its refreshing, as a Korean woman, to see Choi So Ra's natural Korean beauty being celebrated. She stuns and charms!"-- Eunsun Hwang Nightingale, VP of E-Commerce for MCM

A previous winner of Korea's Next Top Model, Sora walked for Marc Jacobs, Versace, Fendi, Bottega Veneta, Calvin Klein and a slew of other shows this season (and it's not over yet!).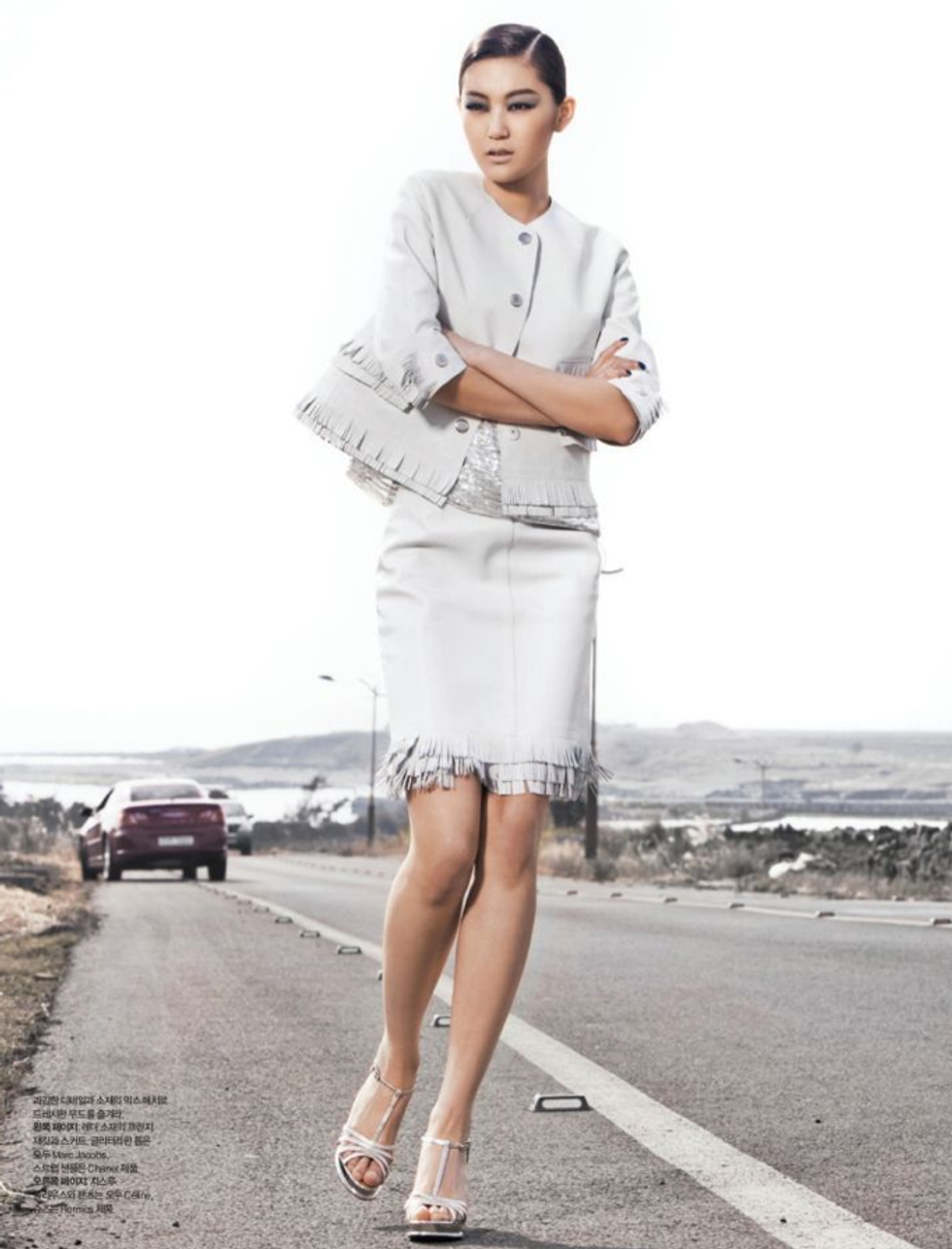 8. Jun Young Choi

"She can be an editorial [star] or a show star, she just has a great face and huge presence!" -- Jordan Beam, Model Manager at Trump Models

Jun Young walked for Bibhu Mohapatra, Nonoo, & Peter Som this season in NYFW and we hear she basically ran Seoul's fashion scene before her jump to the Big Apple.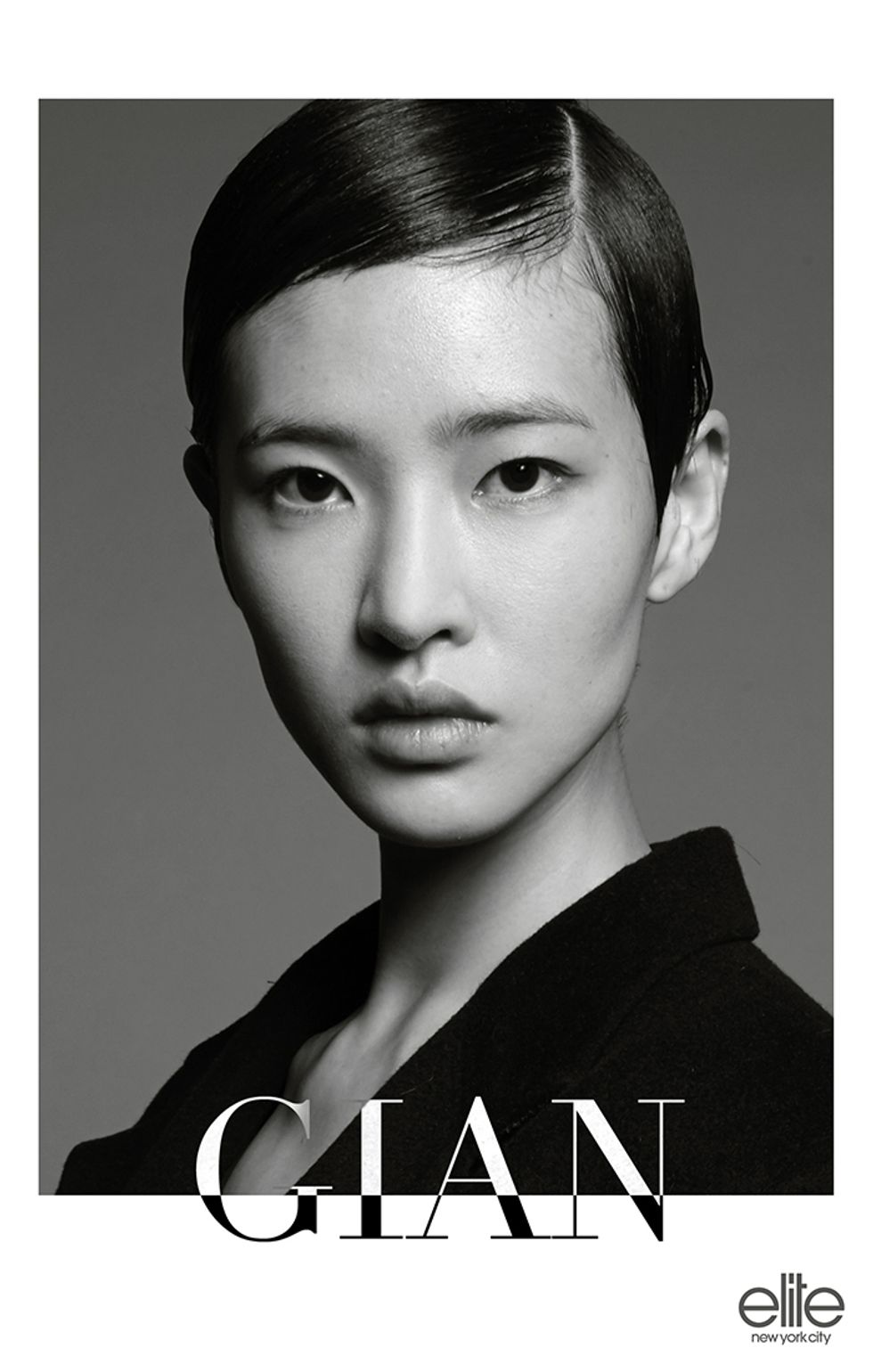 7. Gian Yoo

"She's a star!" -- Joop Schouten, Booker at Elite NY

Gian just killed it at the Dior Couture show in Hong Kong, taking one of the key positions, and followed up that moment with turns on the Jenny Packham and Adam Selman runways.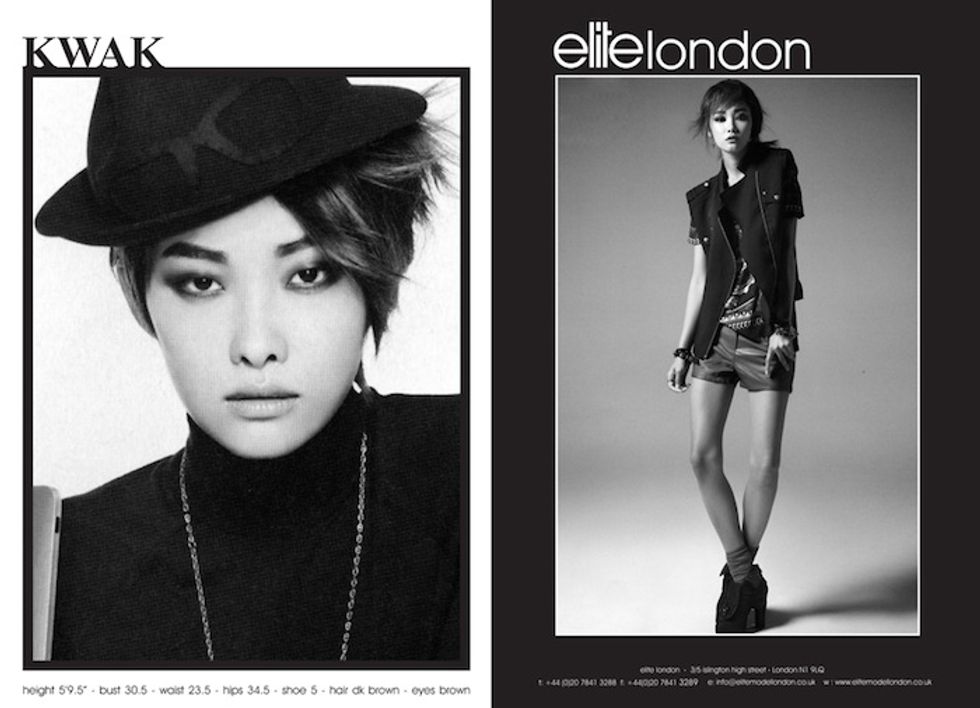 6. Ji Young Kwak

"Kwak's always flying country to country and never complains about anything! Really popular girl amongst the team here." -- Graeme White, Women's Booker at Elite London

The model has walked dozens of shows this season alone (Thakoon, Peter Som, Anthony Vaccarello, Van der Ham, Temperley, Chanel couture) in addition to a staggering amount of beauty stories in every global glossy from Harper's Bazaar UK to Interview Germany.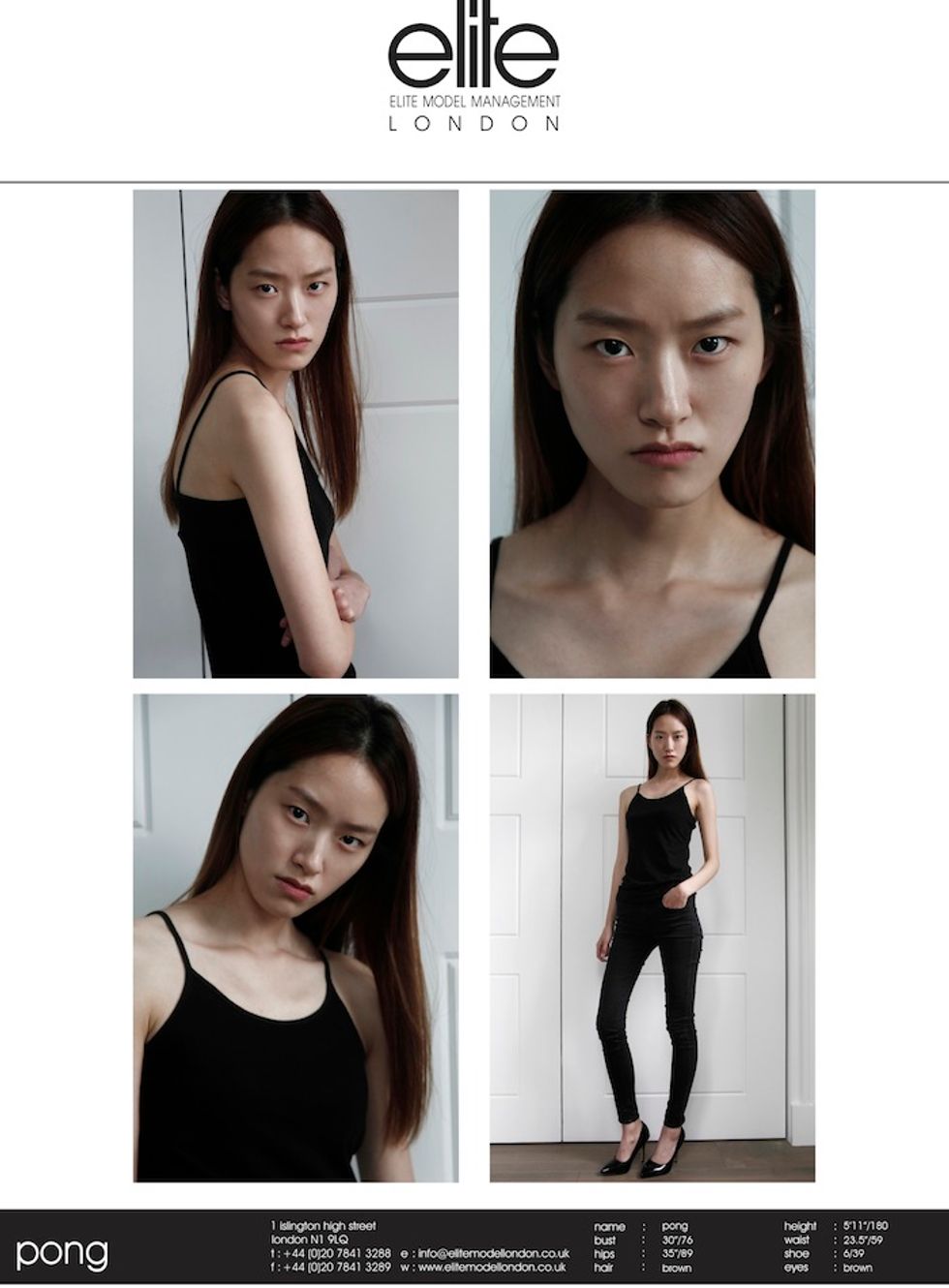 5. Pong

"Pong just walked into the agency a week ago having never modeled before, and just walked in 11 shows!"  -- Graeme White

These 11 shows during London Fashion Week include H by Hakaan Yildirim, Fashion East, Emilio de la Morena, Whistles, Trager Delaney and Silbling, ensuring that she's exceeded any new face expectations.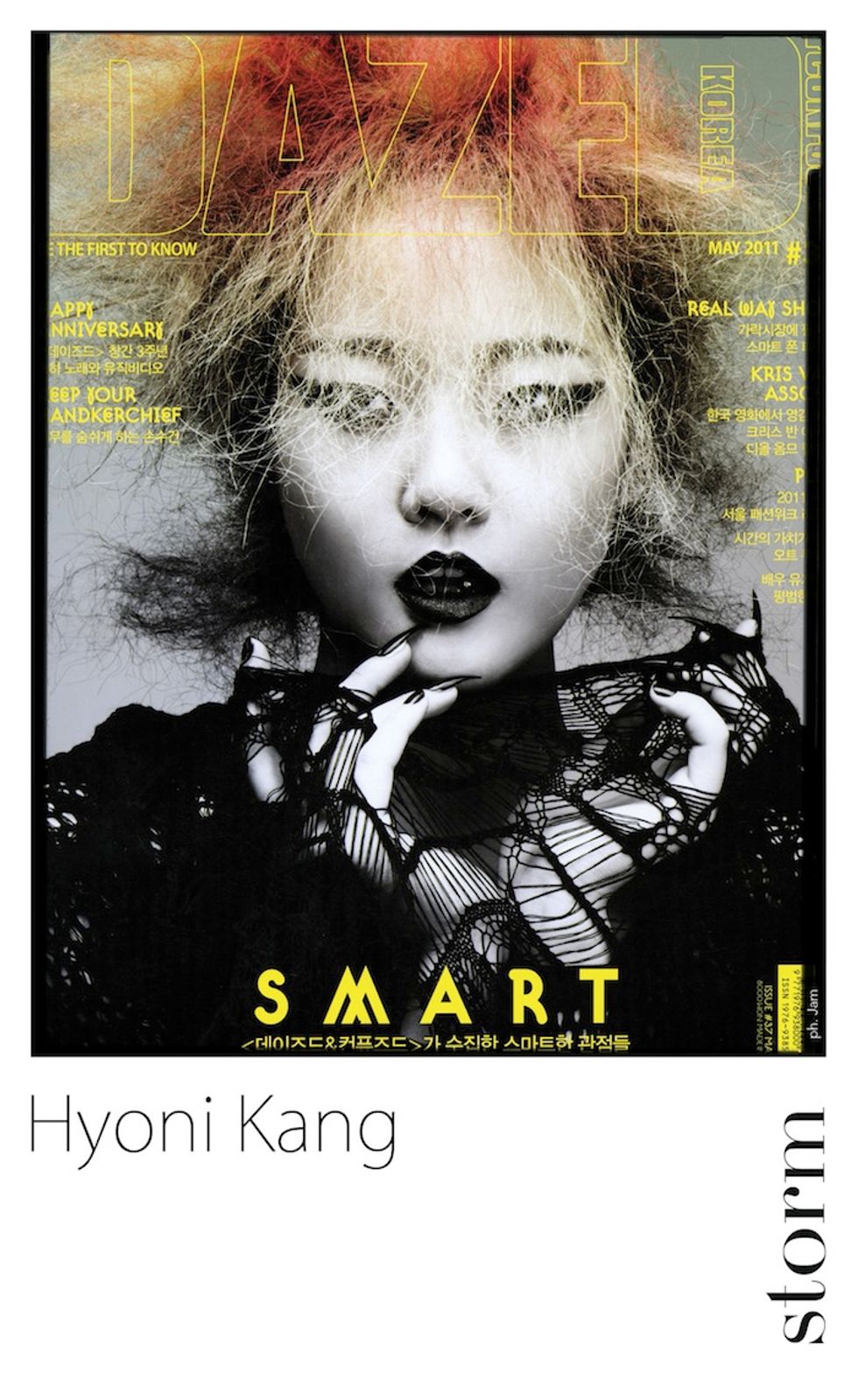 4. Hyoni Kang

"Hyoni's ability to transform is what makes her stand out from the pack. She can be sexy or demure, edgy or soft. And she never fails to captivate." -- Jorge Morales, Casting Director of Worldwide Casting.

After being the first Korean to win Ford's Supermodel of the World competition, Kang's since gone on to book editorials for Vogue, Dazed, V and W Korea and campaigns for DKNY and American Eagle.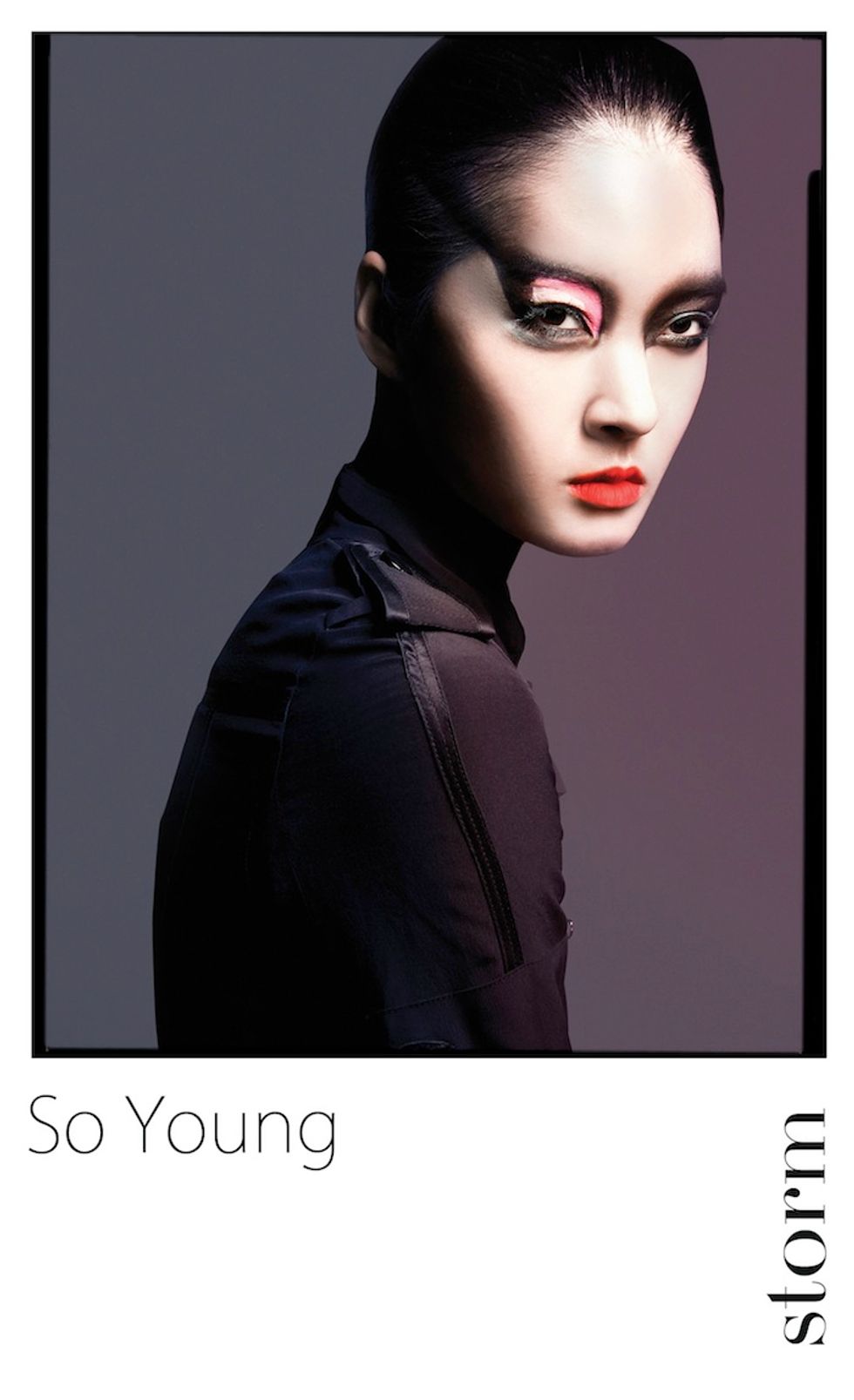 3. So Young Kang

"I have loved her since I saw her in American Vogue's 'Asia Major' story. I think her versatility is why she has done so well. She can look 15 oe 30 so effortlessly. Perfect face for beauty!" -- Neslihan Denizer, Vogue Turkey's London-based European correspondent 

After making her debut at the Chanel couture show in 2010, So Young's now more of an editorial girl, shooting for Vogue Girl and Elle Korea this week alone. She's caught the eye of photographers like Steven Meisel (who shot her in Vogue's 'Asia Major' story), Tiziano Magni and Mario Testino. This season, Coach even flew her and Hyoni out to their S/S '15 presentation and now that she's transitioned from the runway to the front row, she's definitely a name to know.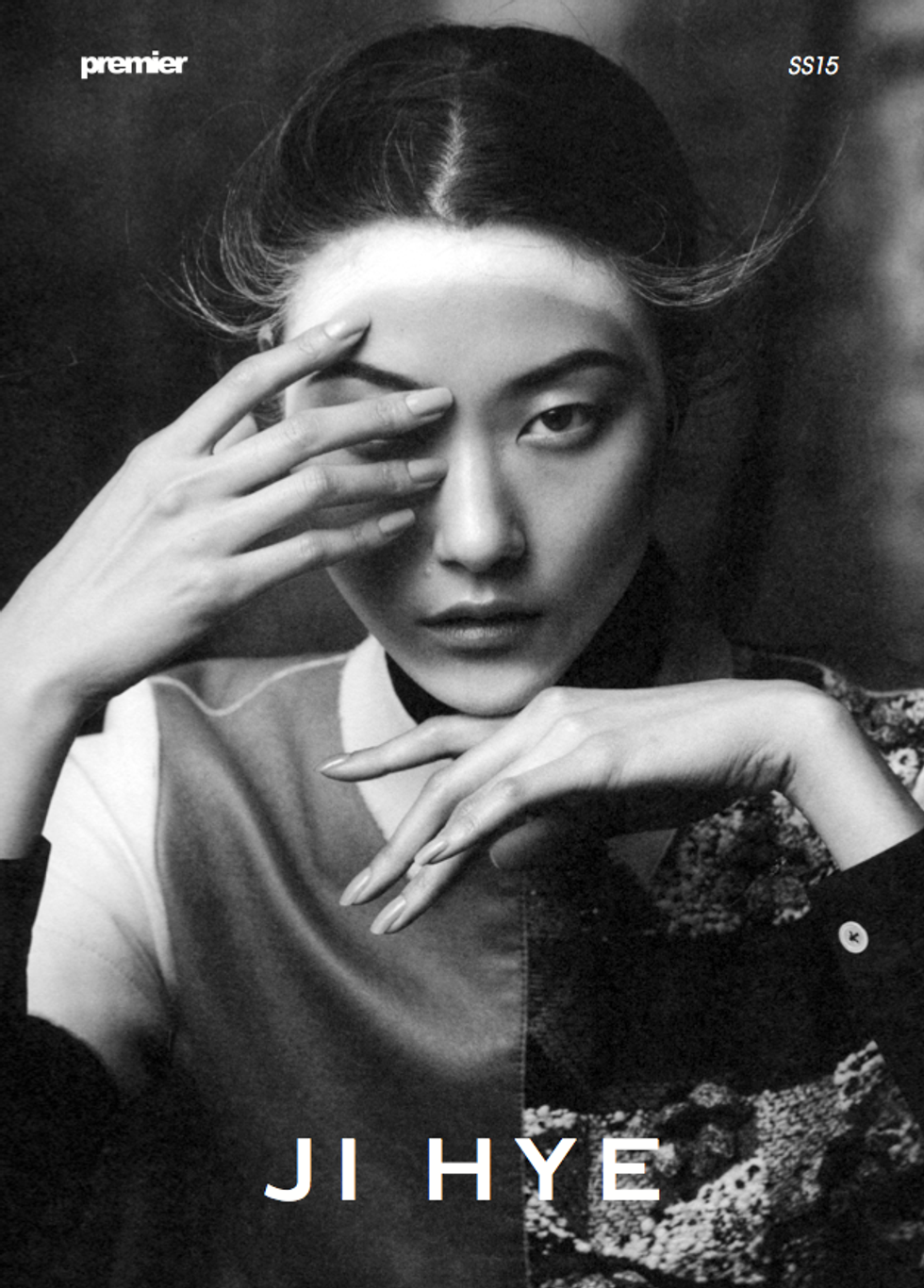 2. Ji Hye Park

"We love her cause she has a very calming aura. She never gets flustered, she is so humble and grateful in all that she does. This, together with her grace and beauty, makes her an ultimate model!" -- Shelley Whaits, Agent at Premier

Ji brough that rare zen to Christopher Kane, Iceberg, Oscar de la Renta, Calvin Klein, Erdem, & Opening Ceremony to name a few this season.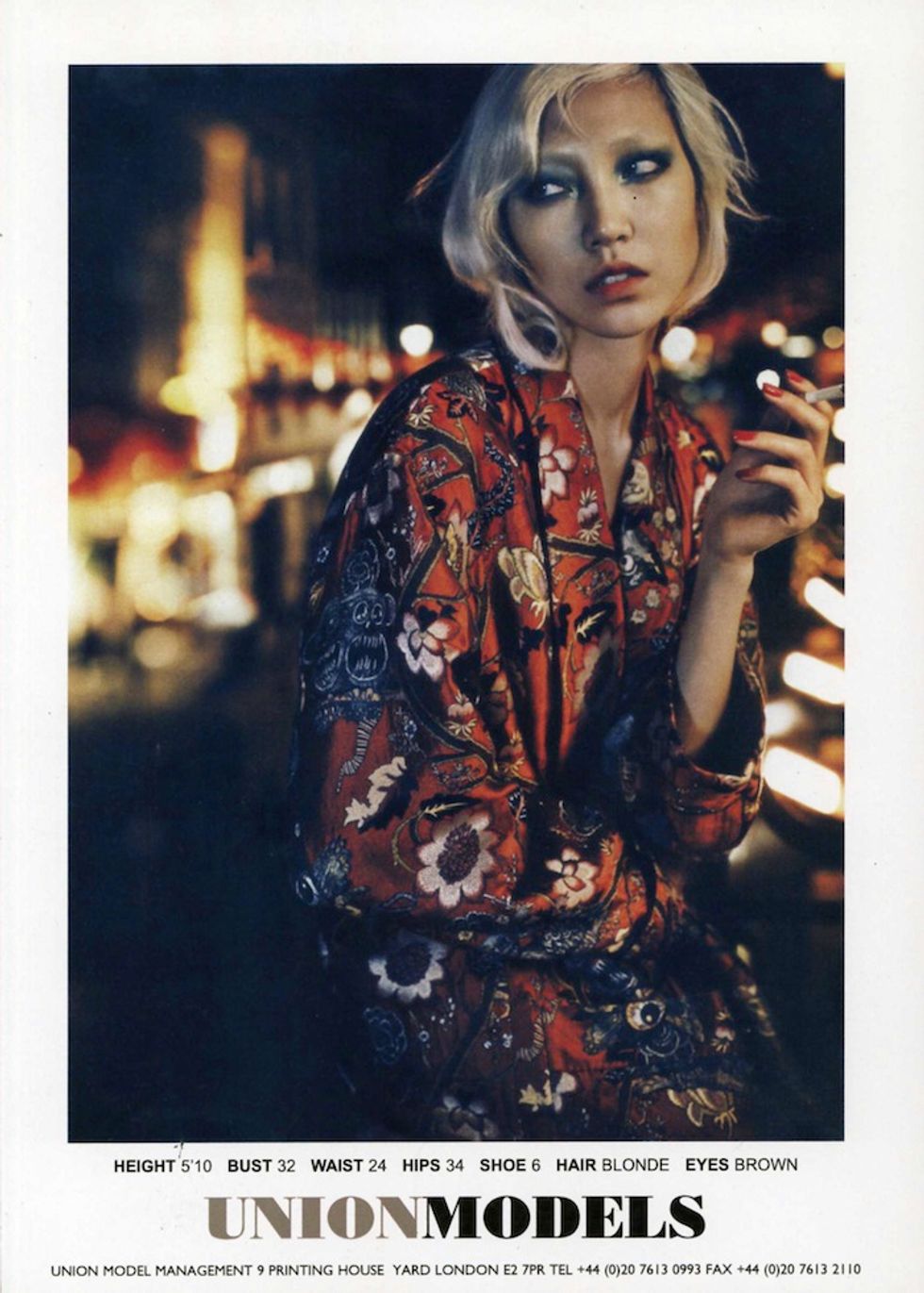 1. Soo Joo Park

"Not only does Soo Joo have an amazing look, she has a wicked personality and that comes through in her images.  She puts a massive amount of personal creativity into her work.  Soo Joo has incredible personal style and, it's a great combination!" -- Rachel Du Preez, Union Models Director

Soo Joo counts walking for Moschino, Jeremy Scott, Peter Som and DKNY and booking the latest Hunger cover -- shot by Rankin -- and a spot in DKNY's campaign amongst this season's many wins.