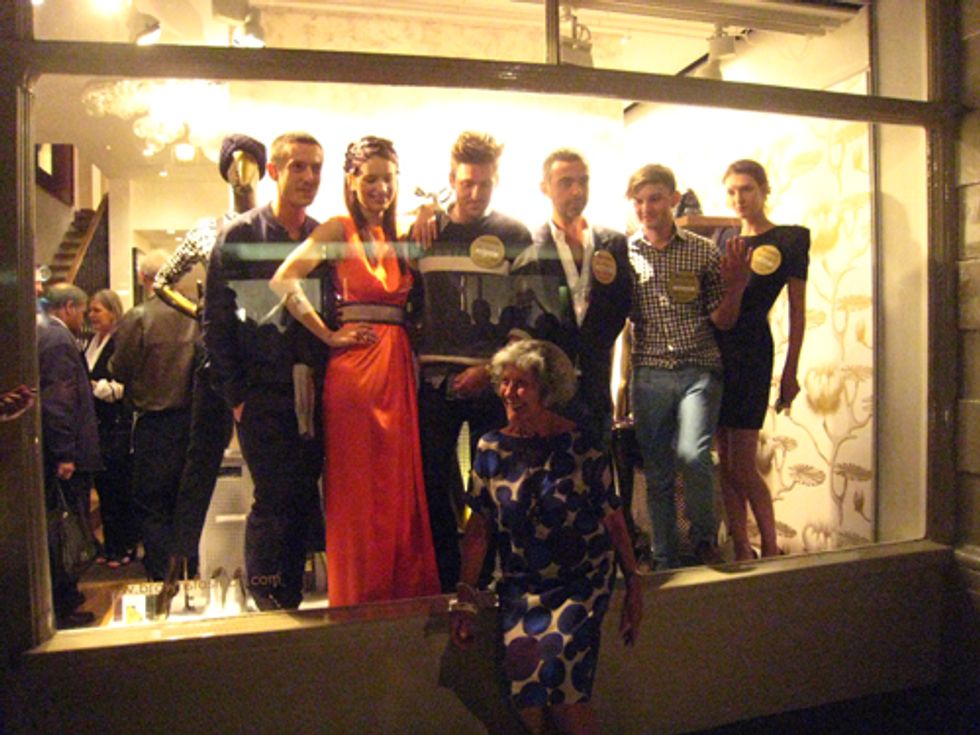 London was swinging last night to the sound of clinking champagne glasses, rolling cash tills and the babbling voices of an industry keen to catch up after a long summer. Who had managed to get their hands on the Alexander Wang boots, what was in the goodie bag at Rupert Sanderson, and where was the best party?
Turns out it was at Browns, where cocktails were mixed by Marios Schwab, shopping advice was dished out by the dishy Jonathan Saunders, and entertainment was provided by the ebullient Henry Holland, who hopped into the window display causing a photographic frenzy. Flanked by his usual coterie of young and gorgeous It-Kids, his stunt brought the whole party out onto the street when he was joined in the window by a stellar lineup of London's hottest designers –- Roksanda, William Tempest, Marios –- and the climax came when the tiny and swanlike Mrs B came out to roaring applause. Dressed in Marni and smiling graciously, it was all I could do to stop myself from bundling her up and taking her home to sit to sit by the fire and listen to her tales of fashion from decades past.
But I restrained myself and had a little chat with the regal Roksanda Illincic instead (check back on PAPERMAG later this afternoon for my interview), before hotfooting it down to the DKNY party where the house was positively rocking to the tunes of Tolula Adayemi. Decorated to replicate the interior of Bungalow 8, the store's glamorous revelers seemed showed no sign of quitting the party when I sneaked off at 11 to hop on my bike and make my way (somewhat unsteadily) home.
And so the season begins…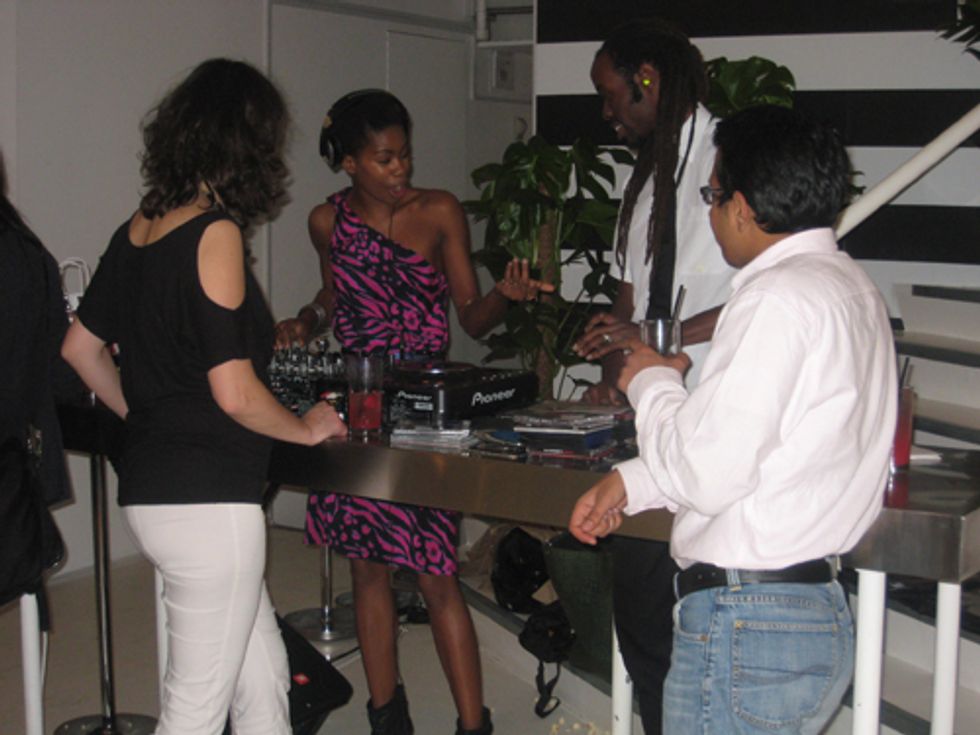 Pictured above: The designer line up at Brown's which included (L-R) Jonathan Saunders, Roksanda Illincic, Henry Holland, Marios Schwab, William Tempest and Ben Grimes, with Mrs B a.k.a Joan Burstein, founder of Browns, sitting in front; model Tolula Adayemi DJing at the DKNY party on Bond Street