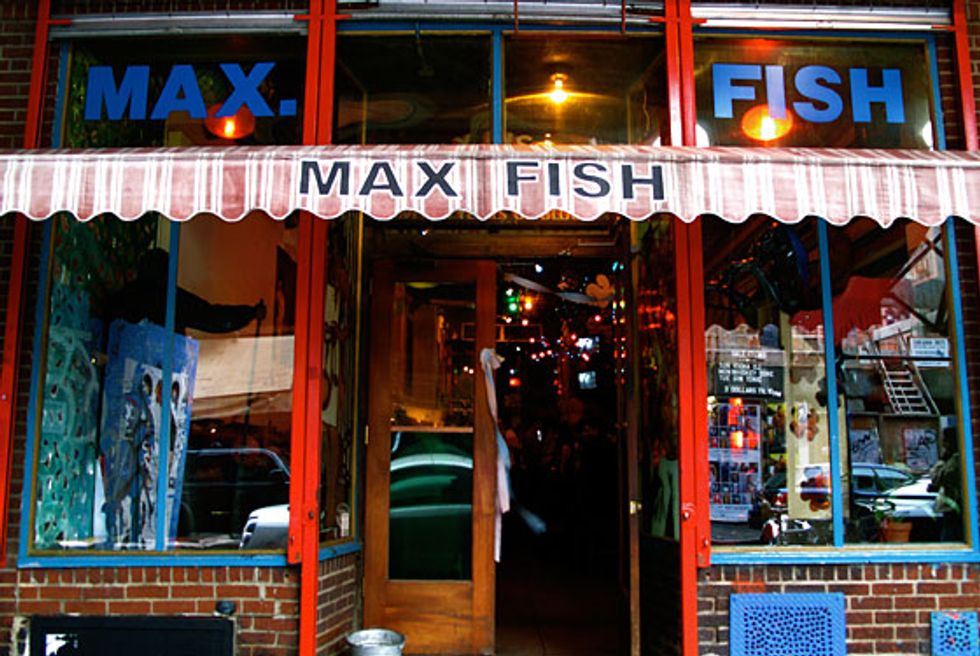 Beloved Lower East Side bar
Max Fish
is opening an Asbury Park outpost this weekend that will be in business through October, according to owner
Uli Rimkus
. Max Fish at the Beach Bar, located on the boardwalk, will be open weekends starting this Saturday through Memorial Day, and then open every day after that. Rimkus says there's been some renovation work done on the space and that she's "made it look like Max Fish but beachy, with blues, greens and cloud lamps." There's no pool table, but the Beach Bar will have Skee-Ball machines, a pinball machine, shaved ice "snowball" drinks (!!) and a food truck parked outside. DJs and occasional sets by NYC bands are also in the works, and Rimkus says she hopes to have a party bus that runs once a month to shuttle people from the Lower East Side location to Asbury Park and back in the same day. "I've been coming here for years with my daughter and it's beautiful," Rimkus says. "It's really easy to get here -- you can take New Jersey Transit or drive. I'm hoping my friends will come out because it's going to be really, really great."

Max Fish at the Beach Bar
(1300 Ocean Avenue)
732-869-0008

Below, interior shots of cloud lamps and other Beach Bar decor.