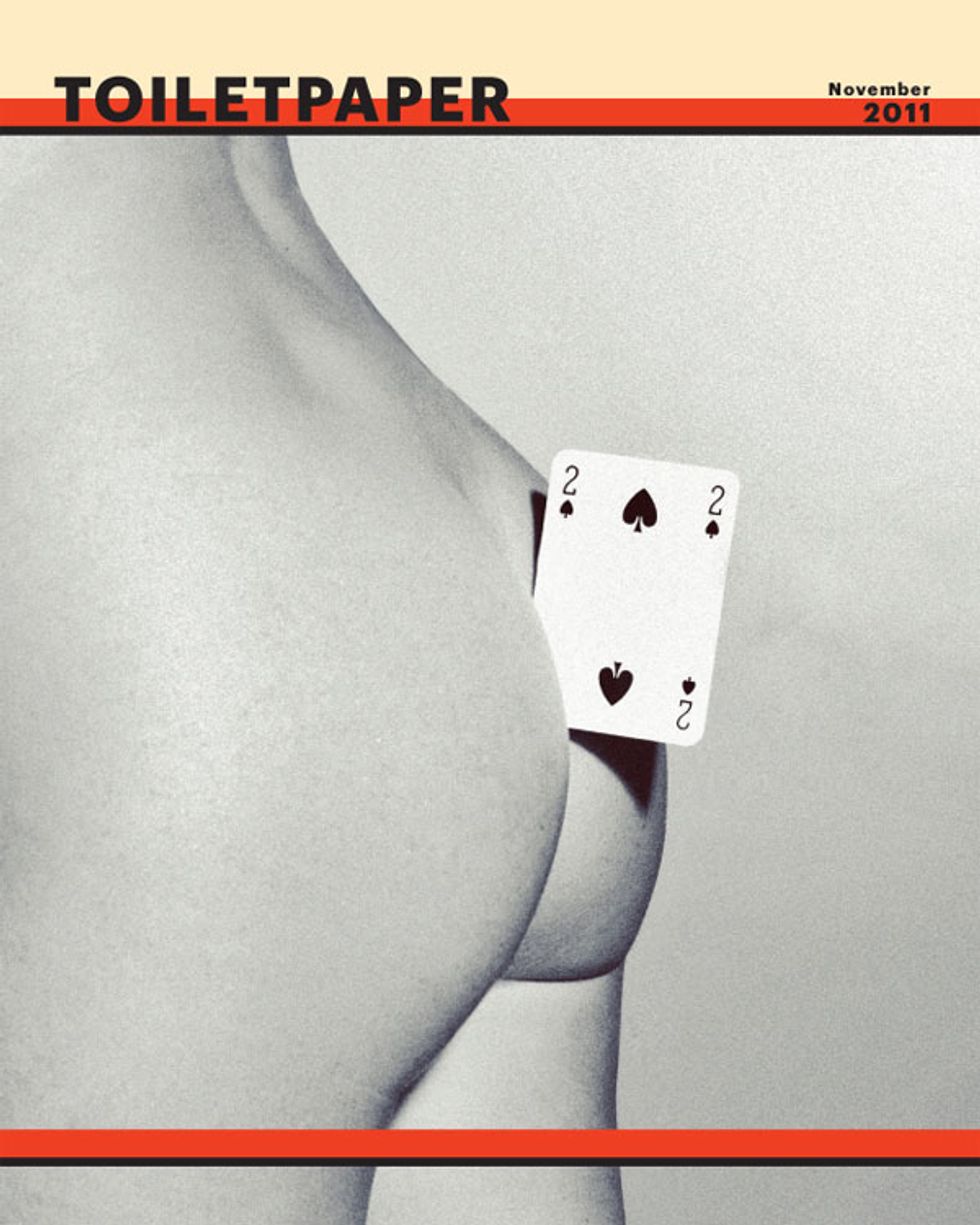 Visual prankster Maurizio Cattelan, whose darkly satirical and hilariously subversive sculptures make him the hyperrealist heir apparent to Dada's anarchic spirit, creates a lowbrow fine art of absurdist provocation. Having dabbled in furniture design and degreed in sociology, Cattelan employs radical juxtapositions in content and material to interrogate the contradictions of our world. Considering that art itself has been a prime target for his institutional critique,
his major retrospective
of over 130 works (which we hope will include one of his most scandalous works -- a sculpture of Pope John Paul II being crushed by a meteor) opened this month at the Guggenheim in New York and is a real hoot. To mark the occasion we asked Cattelan to produce an image for us, allowing him his own joke on Paper.
Cattelan's show has been such a hit that the Guggenheim announced today that they're extending their hours for the show. The museum will stay open for an additional two hours (10 a.m. to 7: 45 p.m.) on Mondays, beginning December 26th, and Tuesdays, beginning December 6th, until the exhibition closes on January 22nd, 2012.