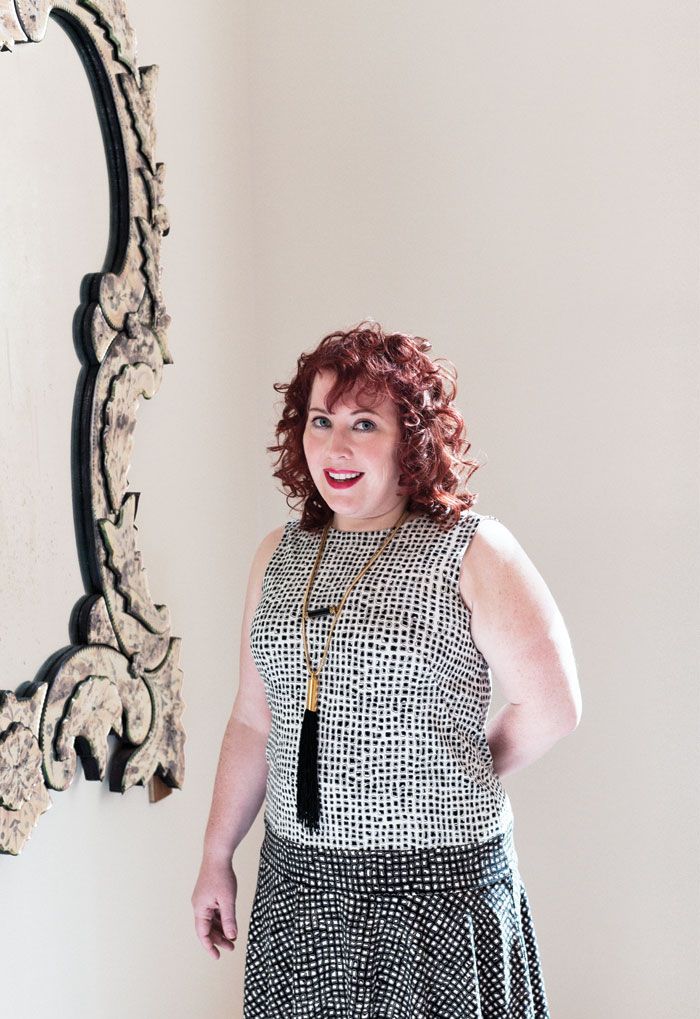 Maura wears a dress by Loft and necklaces by A Peace Treaty and Alexis Bittar.

Maura Johnston started her first website in 1994 as a sophomore at Northwestern's Medill School of Journalism. "It was the playlist for my radio show, a little bit of a diary, and then I remember the one thing that I scanned on my dorm scanner was a big cover of Bikini Kill's
Pussy Whipped
," she explains. After that, Johnston tracked the Internet's development from the Echo bulletin board system to
maura.com
,
maura.livejournal.com
, maura.tumblr.com and
@maura
. She also edited the music site Idolator and was the music editor of
The Village Voice
.
After parting ways with the
Voice
last year, Johnston teamed up with 29th Street Publishing -- a new Manhattan-based tech company that helps small publishers build apps -- to create
Maura
magazine. Instead of a stream of posts, paying subscribers get four or five articles from various contributors delivered each week to their iOS device. "It's like a pile of
New Yorkers
in the living room or something," says Johnston, paging through back issues of
Maura
on her iPad mini. "I mean, I hope that it eventually gets that level of respect." The design is much simpler than News Corp. or Condé Nast's interactive tablet apps. Maura offers straight text, with the occasional photo illustration, and article subjects ranging from the
Pretty in Pink
soundtrack to parody Twitter accounts.
Johnston also has plans for a print compendium and has started a national series of readings and performances. Now she just needs an audience who will shell out for reasoned cultural analysis. "The idea of paying for something implies a covenant," she says. "If you give me $2.99 a month I will give you stories that are well done."