I'm not sure if it's the thrill of the unknown or the sexual undertones that come with wearing a disguise, but the thought of showing up at a masquerade as my most mysterious self has been percolating in my mind since I first saw the masked black-tie guests in Eyes Wide Shut. (Probably not the best film to see at 10 years old.)
While I may never get to live my masquerade fantasy in the vein of Truman Capote's Black and White Ball, living in New York provides plenty of opportunities that come a close second. This past NYFW, I finally got my chance when the city's Lesbian, Gay, Bisexual & Transgender Community Center hosted its annual MASQ (lol!) ball at the Williamsburg Hotel.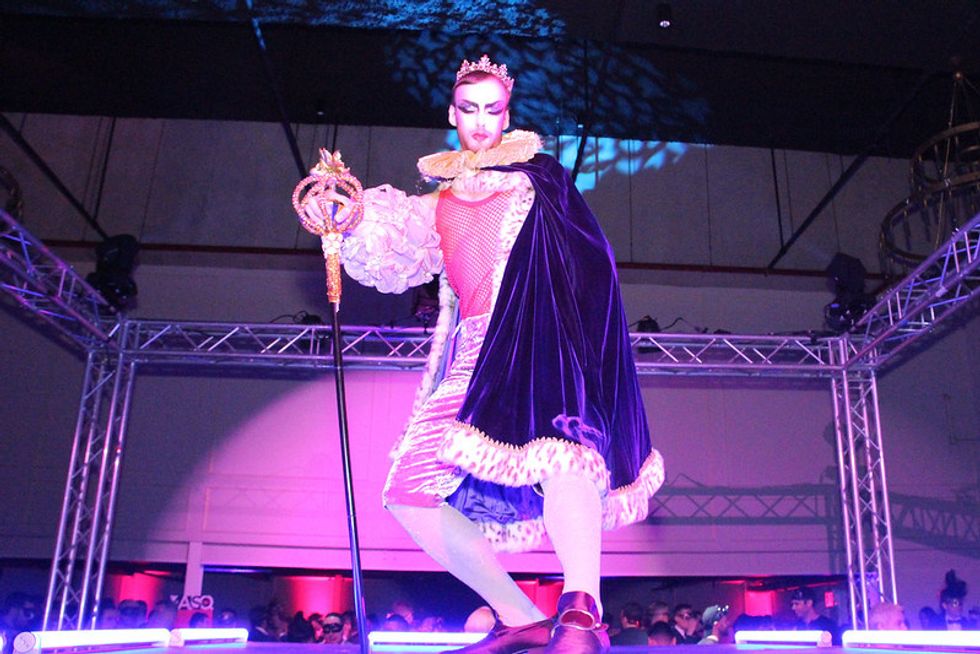 The dress code was cocktail attire, but the Center encouraged guests to attend as "your most extravagant self," aka serving a LOOK! Unfortunately I'm about as extra as mayonnaise, so I just pulled a black sequined suit from my closet that was at least giving you Liza Minelli realness. (The other guests' outfits, which were dripping in eleganza, put mine to shame, naturally.)
Thankfully the drinks were flowing and the Center had complimentary masks available for everyone, though I wish I'd brought a dramatic raven mask that I copped from a Loewe party earlier this year. The gays (and gay allies) were mingling all night while fabulous dancers and acrobats performed onstage.
Speaking of fabulous, the event drew a couple of famous faces, like comedian Benito Skinner (aka Benny Drama) who was clad in vintage Jean Paul Gaultier. "I kind of love that it's happening during fashion week because it's less of the pretentiousness and more of the celebration," he told me. "It's kind of just this night to fully be yourself, which is really nice!"
Also in attendance was the artist MaryV Benoit and YouTuber/LGBT activist Chella Man, both of whom were in matching looks from Private Policy. (They attended the brand's Fall 2020 show earlier in the day.) "Just being here is really exciting," she said, adding that this was their first time at MASQ. "I saw some of the shows, some of the performances, so I'm excited to see more."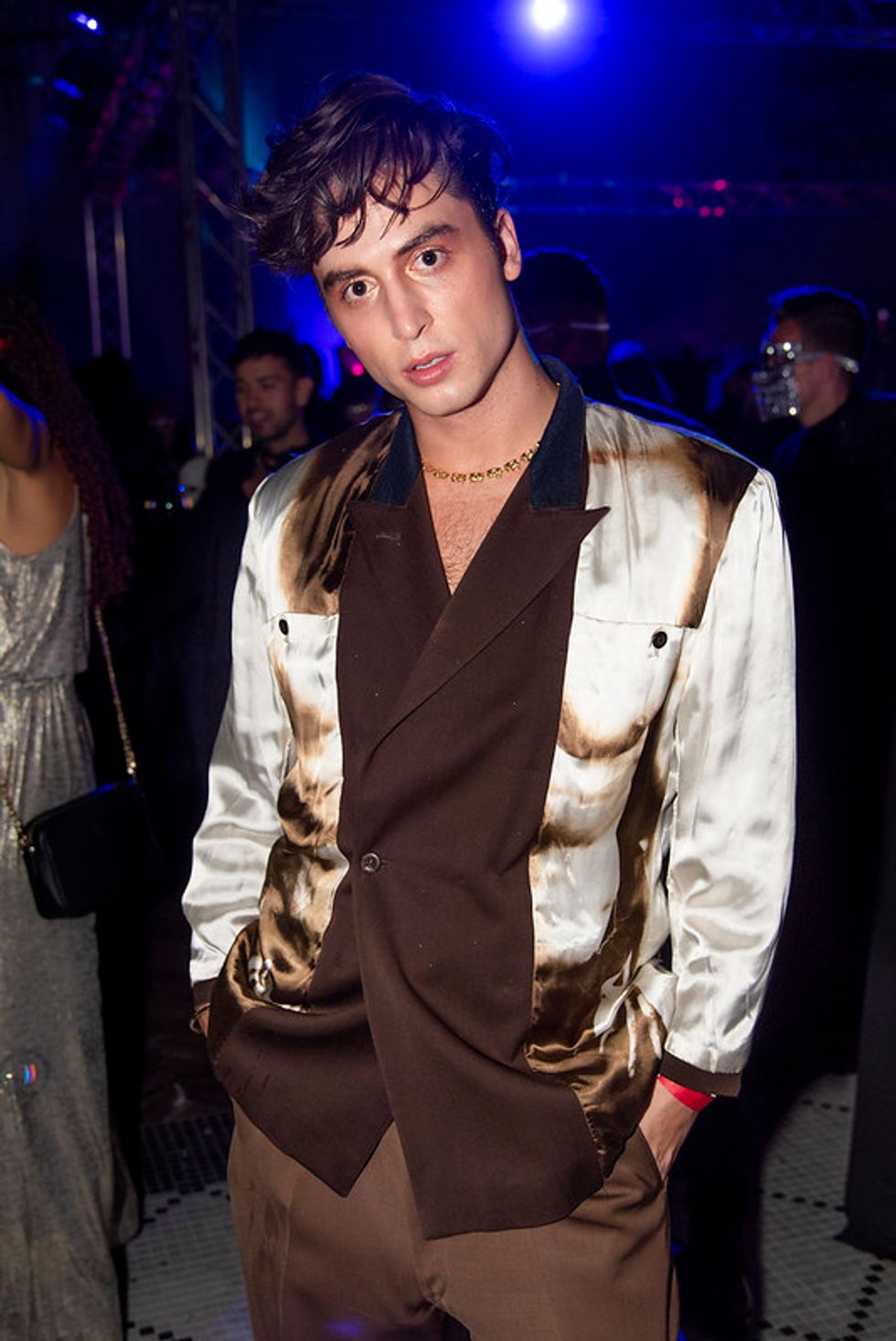 Benny Drama
While the night indeed brought all the girlies out to play, it was for a great cause. Each year MASQ raises funds for the center's LGBT programs including substance use treatment, advocacy and career support.
Afterwards, the evening was winding down but the energy was still off-the-charts. A couple of photo booth pics and good use of the open bar later, it was time to make the trek back to Manhattan. Next thing I knew I woke up the next day with the mask still on my face.
Visit The Center to learn more about how you can get involved.
Photos by Peter Lau Photography and Bob Civil