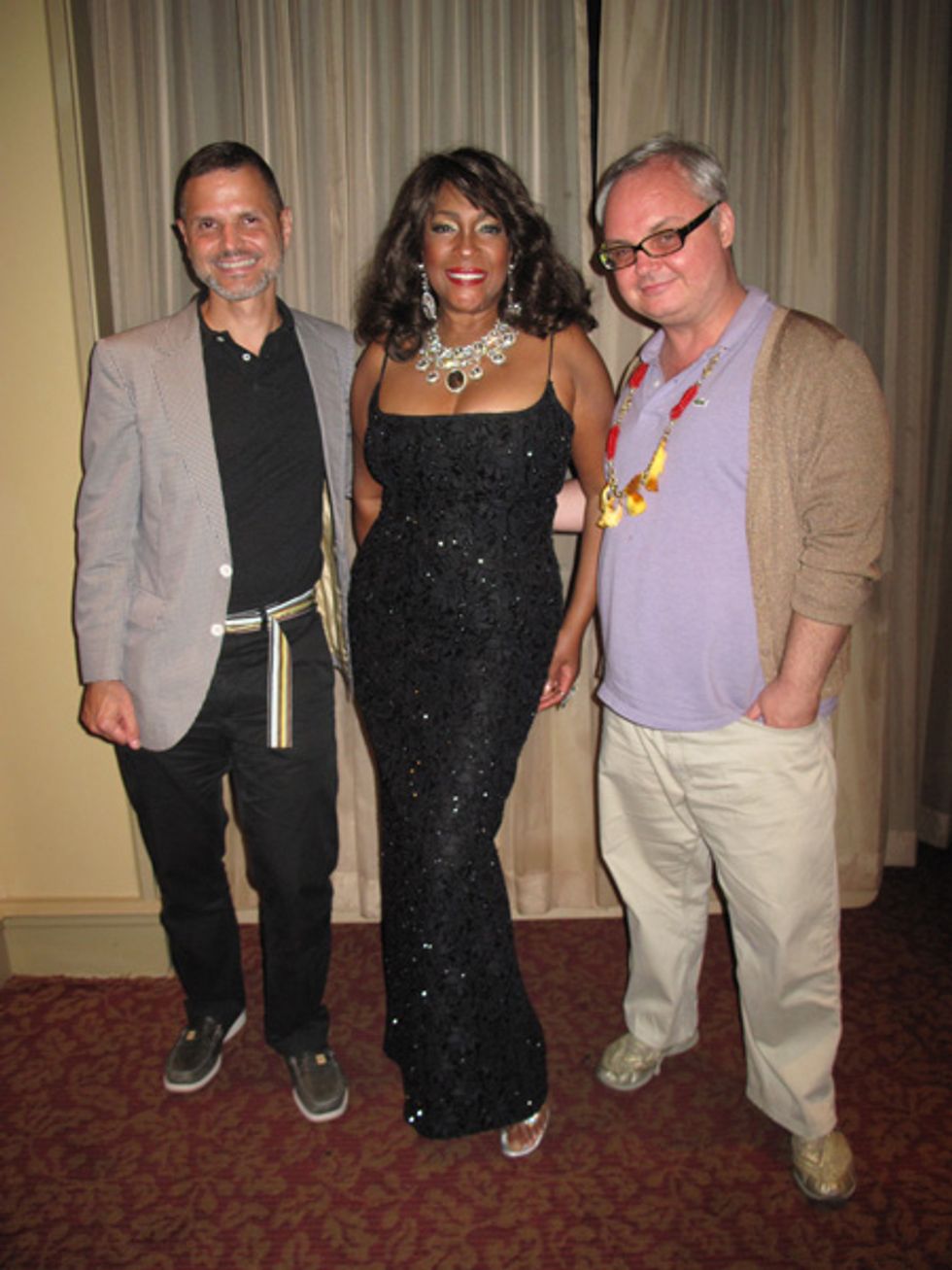 Mr. Mickey's heart skips a beat every time music legend Mary Wilson comes to town. In MM's book, it doesn't get any better than The Supremes, and the image of Mary, ultra-stylish in her shorty blonde-wig and 1960s fashions has always represented one of the true peaks of music world glamour. Well Mary's wig isn't blonde anymore, but the 65-year-old chanteuse is looking amazing and seems just as happy-go-lucky fronting her six-piece back-up ensemble as she did ooh'ing and aah'ing with Florence behind Miss Ross on the Ed Sullivan Show back in the day.
Her newest show is called Mary Wilson: Up Close and features Motown hits as well as standards, and on opening night at Feinstein's at the Regency the room was packed with fans who sang along, danced and waved their arms, laughed at Mary's wacky antics and whispered to each other about how flawless the sexy 65-year-old looked. MM is interviewing Miss Wilson and will post highlights from what promises to be a real hoot! In the meantime, here's a picture of MM with the gorgeous Mary and PAPERMAG's Angelo Pitillo backstage after Mary's smash opening night!
Feinstein's at Loew's Regency, 540 Park Avenue at 61st St. Shows Wednesday and Thursday at 8:30 p.m.; Friday and Saturday at 8 and 10:30 p.m. September 23rd to October 3rd.