Continuing his trash-hell campaign, defamed pharmaceutical CEO, Martin Shkreli, paid to go on went on New York's legendary 105.1 Breakfast Club to address his controversial move to increase the price of HIV/AIDS medication Daraprim, as well as his current, completely manufactured beef with Wu Tang's Ghostface Killah,
The cringe-worthy interview, featuring a heavy and righteous interrogation from host Charlamagne Tha God, finds Shrkeli illuminating his desperate need for attention.
After explaining the 'misconceptions' around his medication piracy, Martin gets into his self-willed dramatics with Ghostface, which the hosts clearly see through.
"I think you just want to be famous," Charlamagne says. "Which is funny, because you're worth $45 million."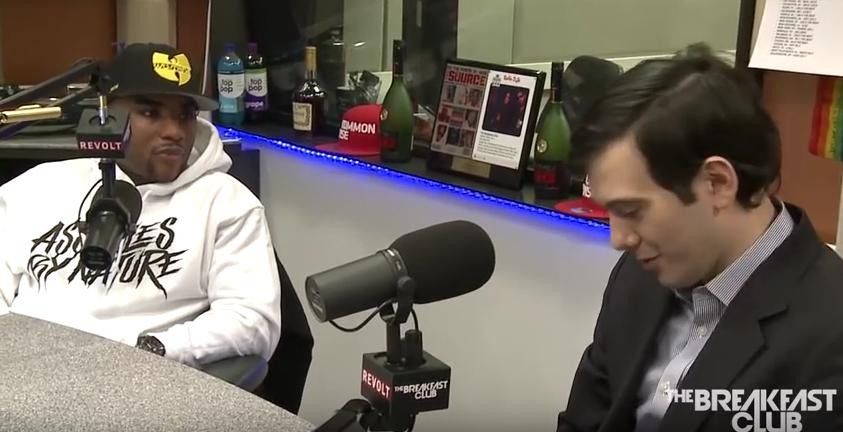 "I'm worth more than that," Shkreli immediately replies.
UGH.

Shrekli's very affectation as he recounts his life, "growing up in the streets of Brooklyn"--ghoulishly imitating rapper colloquialism--is enough to send you into a personal rage spiral.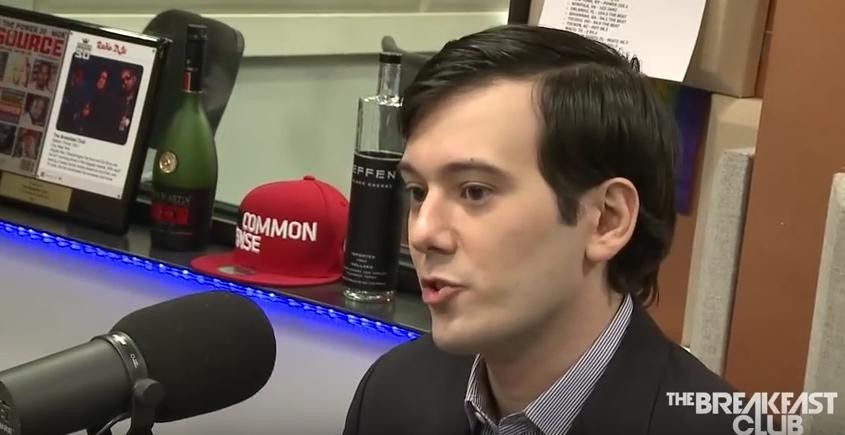 The CEO, who is currently on bail after getting arrested for security fraud charges by the FBI, explains his terrible "video diss" for G.K., where he and a band of masked cronies shame the rapper, and threaten to delete his parts form Once Upon a Time In Shaolin--the rare Wu Tang album Shrkeli (who fancies himself a hip-hop aficionado) bought in December for an absurd $2 million.
Charlamagne says to Martin, "If you love hip-hop, you should have never disrespected Ghostface Killah."
"If he were here right now, I'd smack him right in the face," Martin quickly responds.
Ok.

It is truly exhausting to watch Martin barely hold together his Scotch-taped megalomania.
Watch the shitshow below.