Last month, the tristate area's femme talent, audience and lovers emerged from February's frosty winter hibernation, threw on their skimpiest mesh, fishnet and threadbare rave gear and listened to bewitching DJ sets in a pillowy cuddle pit on the floor of NYC's Knockdown Center.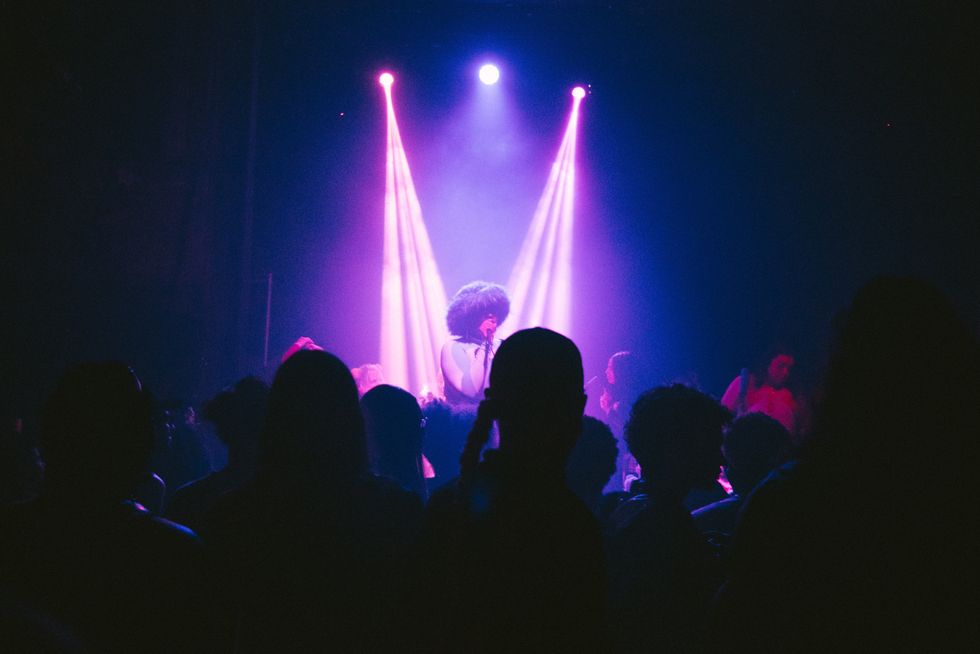 If you were there, you know it wasn't a fever dream — it was an artful Valentine's Day-themed celebration called "Femme Fantasy," hosted by Brooklyn-based party collective Club Carry and Brooklyn-based designer Marshall Columbia.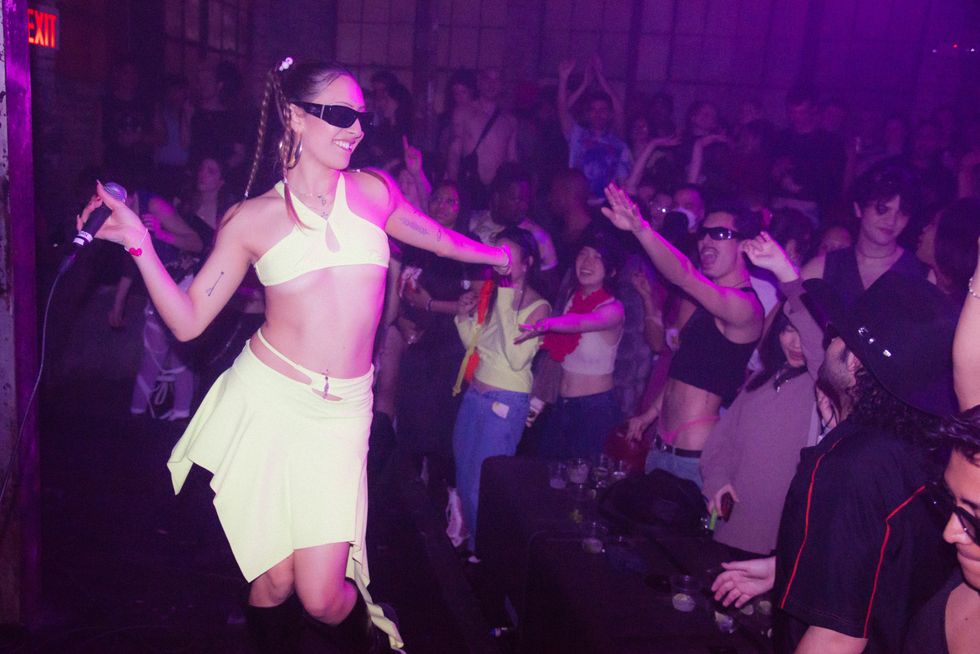 Taking over the spacious Knockdown Center in Queens for a seven-hour party with two stages, "Femme Fantasy" celebrated feminine energy by featuring a stacked lineup of 18 trans and femme performers, with buzzy headliners Bbyafricka, Goth Jafar, Memphy and Club Eat. The diverse lineup ranged from Nola bounce and Baile funk to techno and house.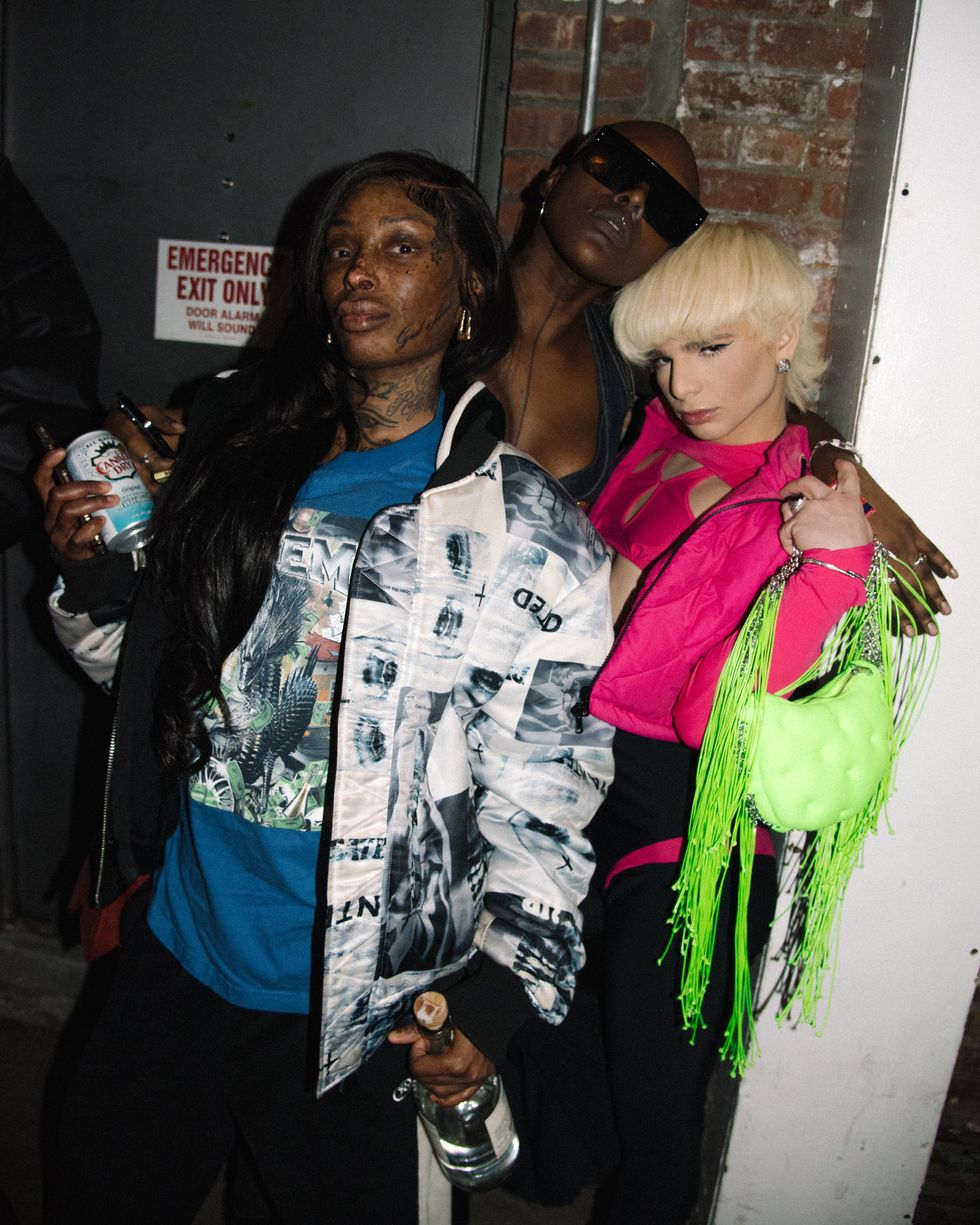 "Trans and femme DJs and performers are nightlife," designer Marshall Columbia tells PAPER. "They are the blueprint, and, without them, nightlife would not exist. These are the powerful people who inspire my work."
Marshall Columbia, designer of his whimsical, namesake brand (whose designs you've probably seen on Instagram or carried by big-name celebrities like Dua Lipa or Doja Cat) opted for an experiential fashion week show that honored his shared community — and not solely his collection — during the otherwise downtown-obsessed craze of NYFW.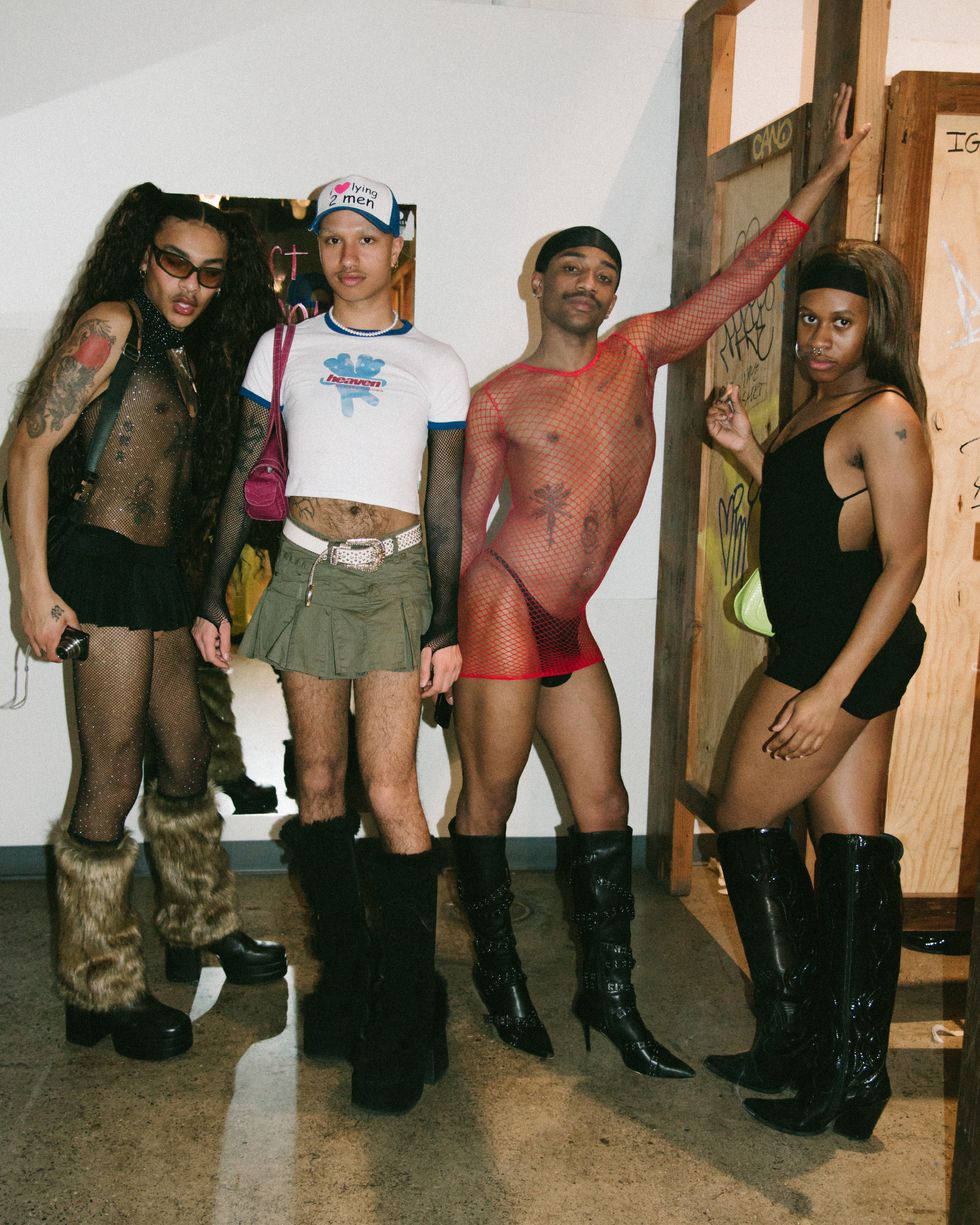 "The Brooklyn queer community will always be at the center of the Marshall Columbia brand," Columbia explains. His eccentric designs that tap into zeitgeist trends are playful both in their architecture and in how seriously they're meant to be taken. And just like his designs, which play with social fads with an ironic twist, his move away from the traditional NYFW structure is equally intentional in its cheekiness. Instead of using the classic runway model, Marshall Columbia dressed the performers and DJs in head-to-toe Marshall Columbia looks while they took the stage at the Knockdown Center.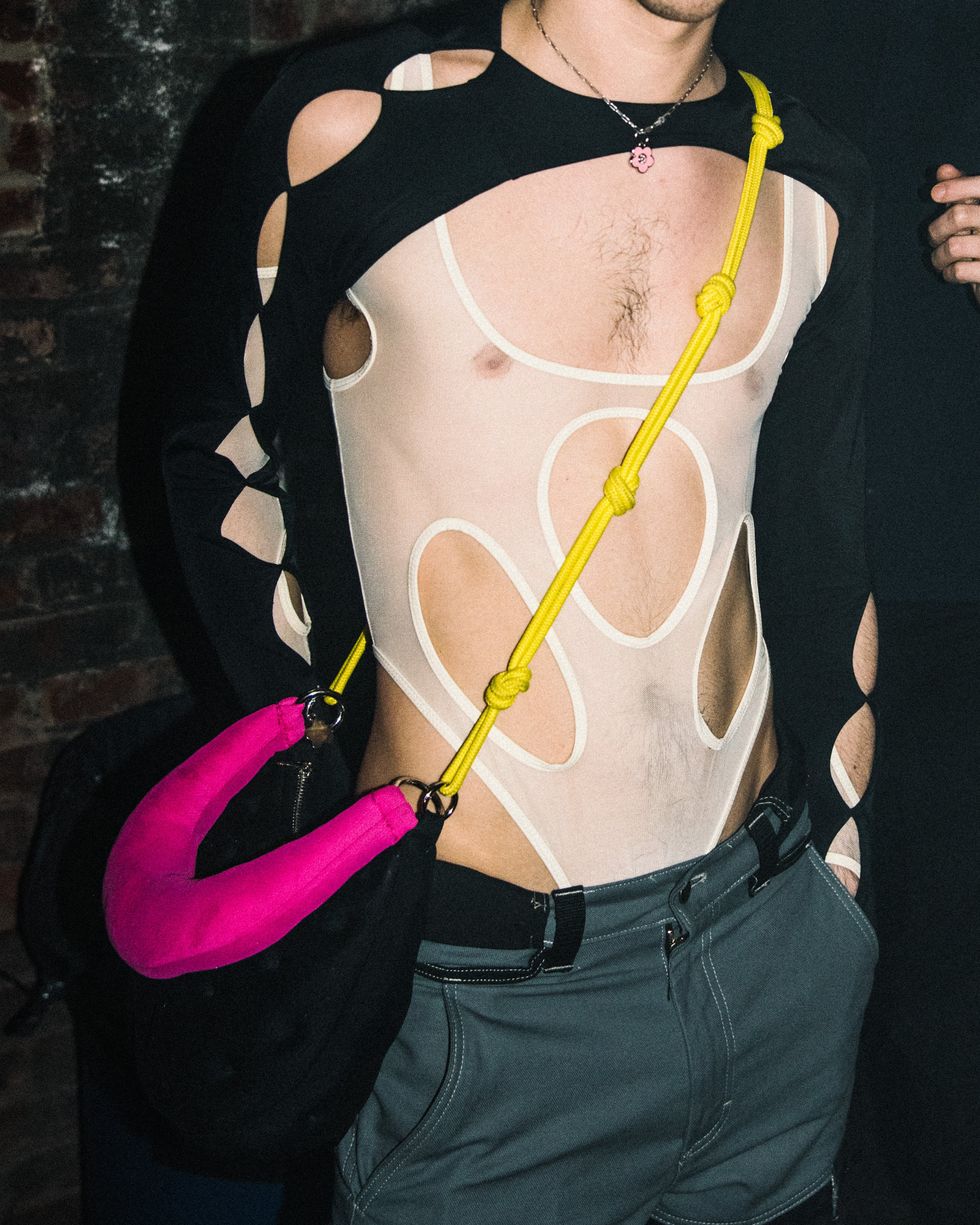 Club Carry, a rave-based collective started by Brooklyn DJs Antpuke and Memphy, enlisted producer Noah Shakoor to help execute their fantastical brainchild. The slumber-party-core event became another quirky and successful night in a growing series manifested from the depths of the Club Carry girls' imaginations. Their itinerant party series is flamboyant and highly produced, with the intention of building safer spaces within nightlife for queer people by encouraging community care, radical self-love and harm reduction.
"We realize that having an accessible platform and community within the nightlife community for queer and trans folk is extremely important and generally lacking within the rave and techno community in the US," says Memphy, a recognized presence in the downtown scene as a rising model and DJ. She continues: "We recognize that the mainstream nightlife scene often prioritizes cisgender and heterosexual individuals, and we are tired of the same old headlining acts."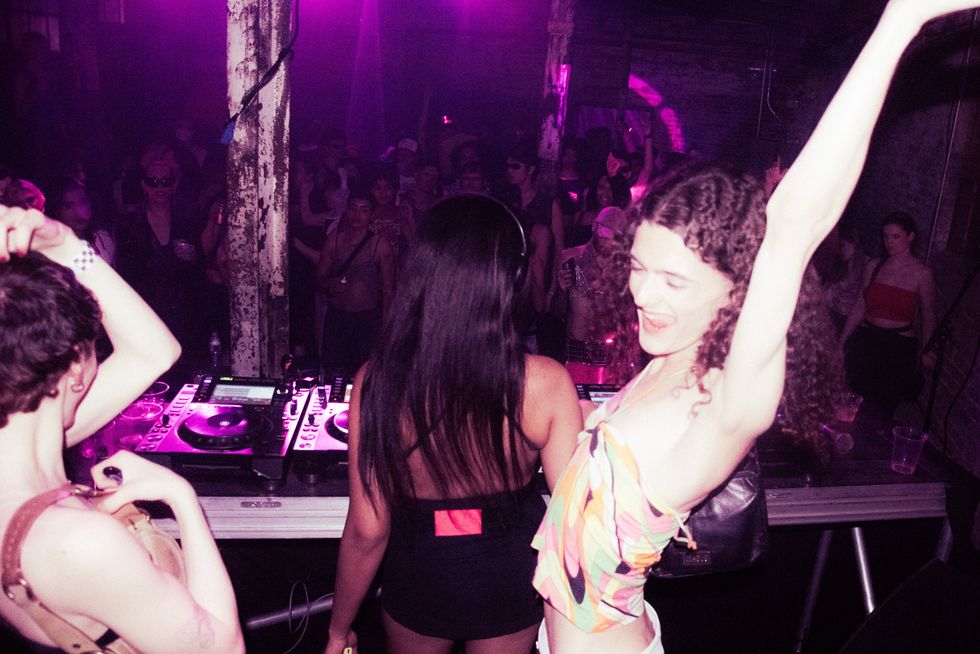 Nightlife and queerness have always existed in tandem with one another, with event spaces playing a critical role in queer and femme communities. These spaces have not only served as safe atmospheres for queer people to congregate and express themselves freely but also offer a place of play and experimentation, birthing diverse music genres, styles of dress and bending expectations and standards of dominant cultures.
The events that Club Carry curates are "specifically for queer, trans, POC and anyone who wants to have fun," Memphy explains. "Most importantly, it's a reminder that no one is alone, that there are others out there who share their experiences and understand what they're going through."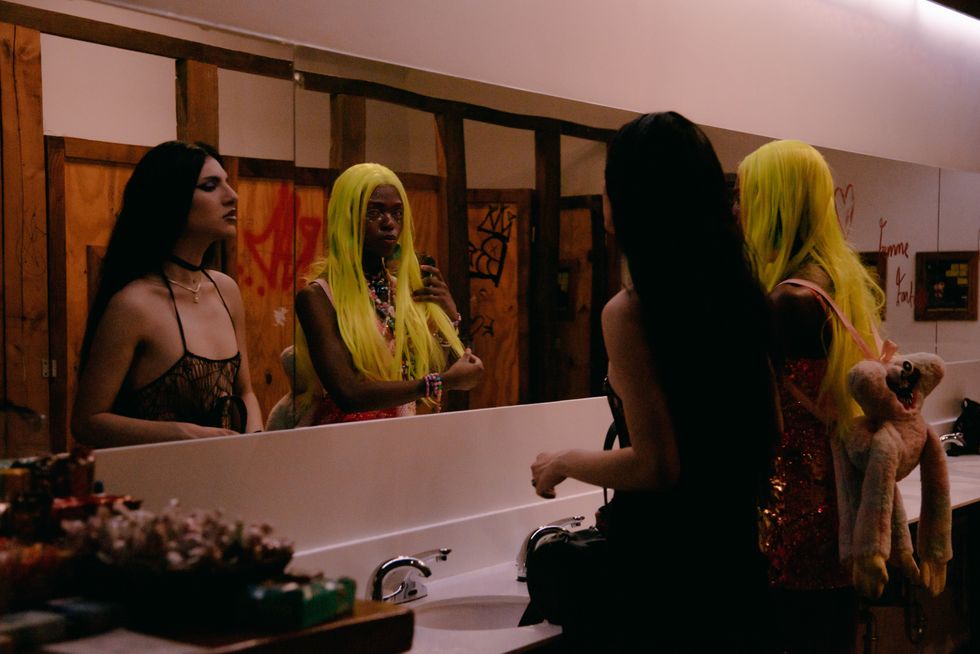 The party, which raged through the night of February 17th, was set with purple mood lighting, a teddy bear-encrusted DJ booth and a massive cuddle pit filled with mattresses, pillows, pink satin sheets and cushions thanks to set designer Evan Jean. "The cuddle pit was definitely the cutest moment of the party," Marshall Columbia confesses. "Seeing all the different groups of people lying there together was a wholesome moment for sure."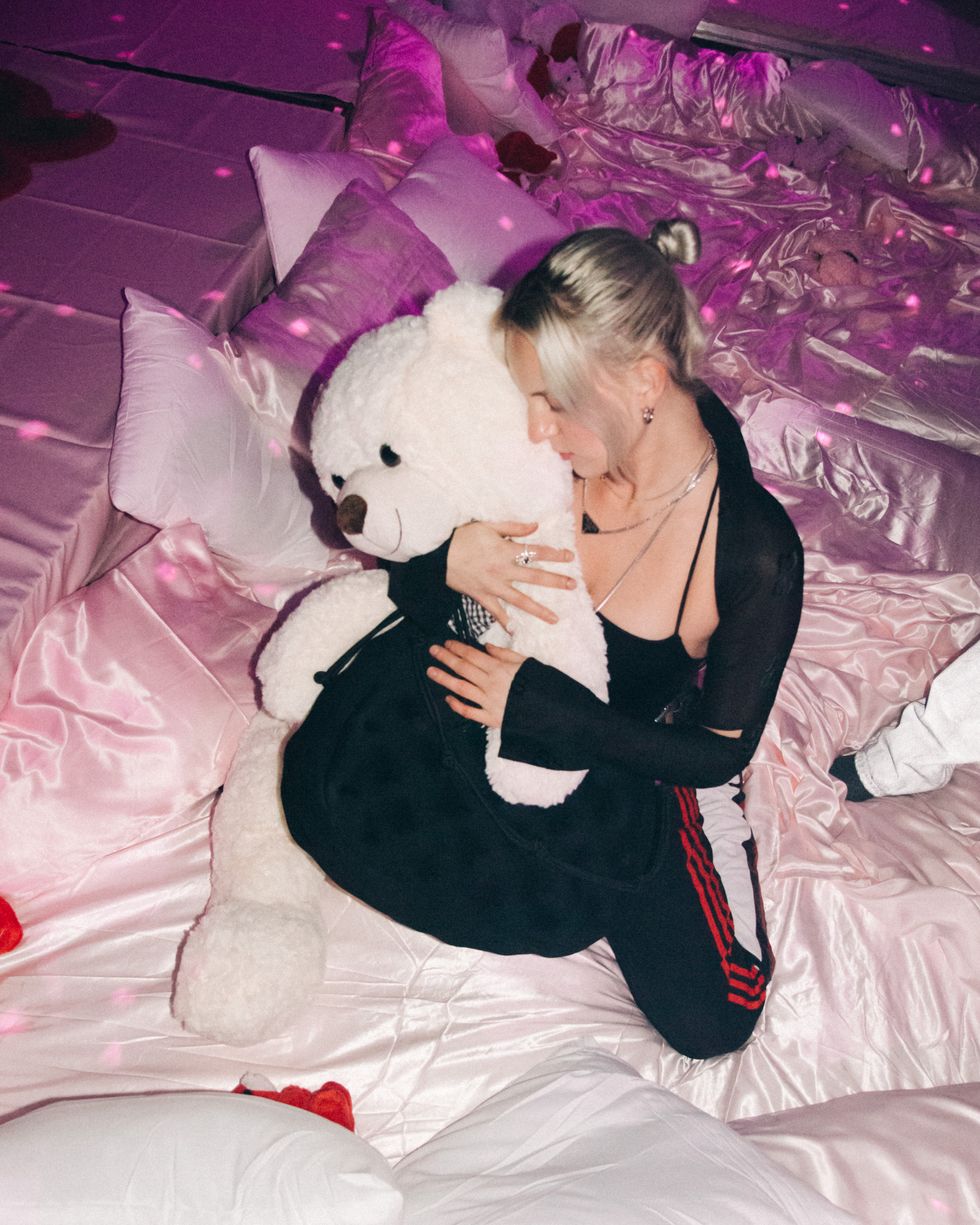 "Femme Fantasy" was a night to remember for friends and guests who attended, and the Club Carry girls assure PAPER there will be many more events to come.
From Your Site Articles
Related Articles Around the Web
Sign Up For The Morning PAPER