Need For Speed
Marine Serre was racetrack ready at Paris Fashion Week. For the 2017 LVHM prizewinner's show, the backdrop was just as vital to her "Hardcore Couture" collection as the garments themselves. Set against a background of train tracks not far from her flat, the show took inspiration from Formula 1 speedsters for a line of racing suits and dresses covered in texts that read "Futurewear," "Marine Serre," and "Hardcore Couture" in corporate logo-style fonts.
Crescent Moon
The crescent moon logo that's become eponymous with Marine Serre's brand was everywhere for her spring 2019 collection. From leggings, cycling shorts, and handbags to skirts and shirts, Serre had it covered — literally.
A Family Affair
Inspired by the people she sees walking through her neighborhood, Serre cast a diverse range of models of all genders and ages. While it was nice to see men walk in her outrageous looks, it was the children who stole the show. They were outfitted in a new line of Marine Serre children's clothes and if the reaction to seeing one adorable toddler strapped to his mom in matching crescent moon bodysuits was any indicator, these are going to have no problem flying off the shelves.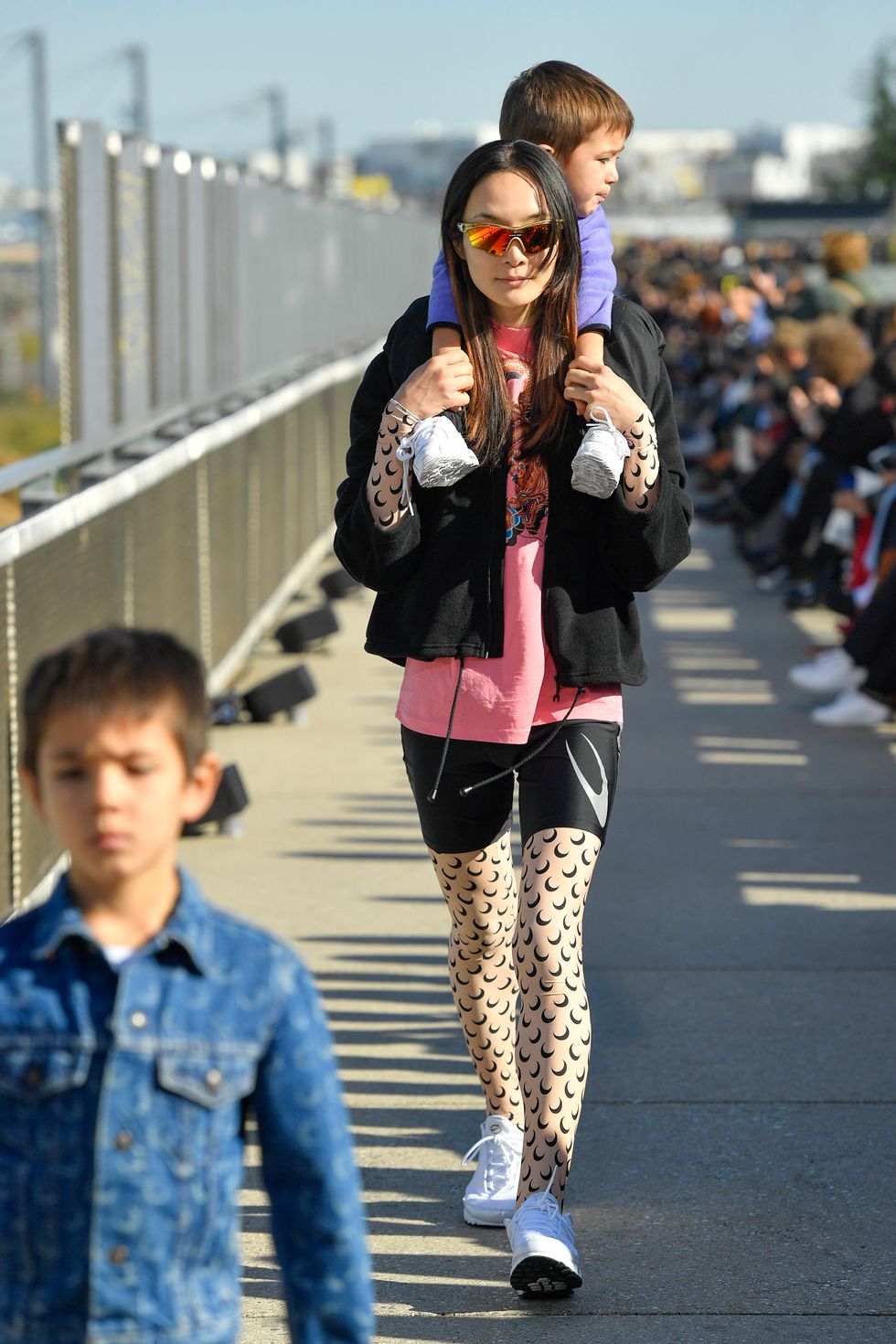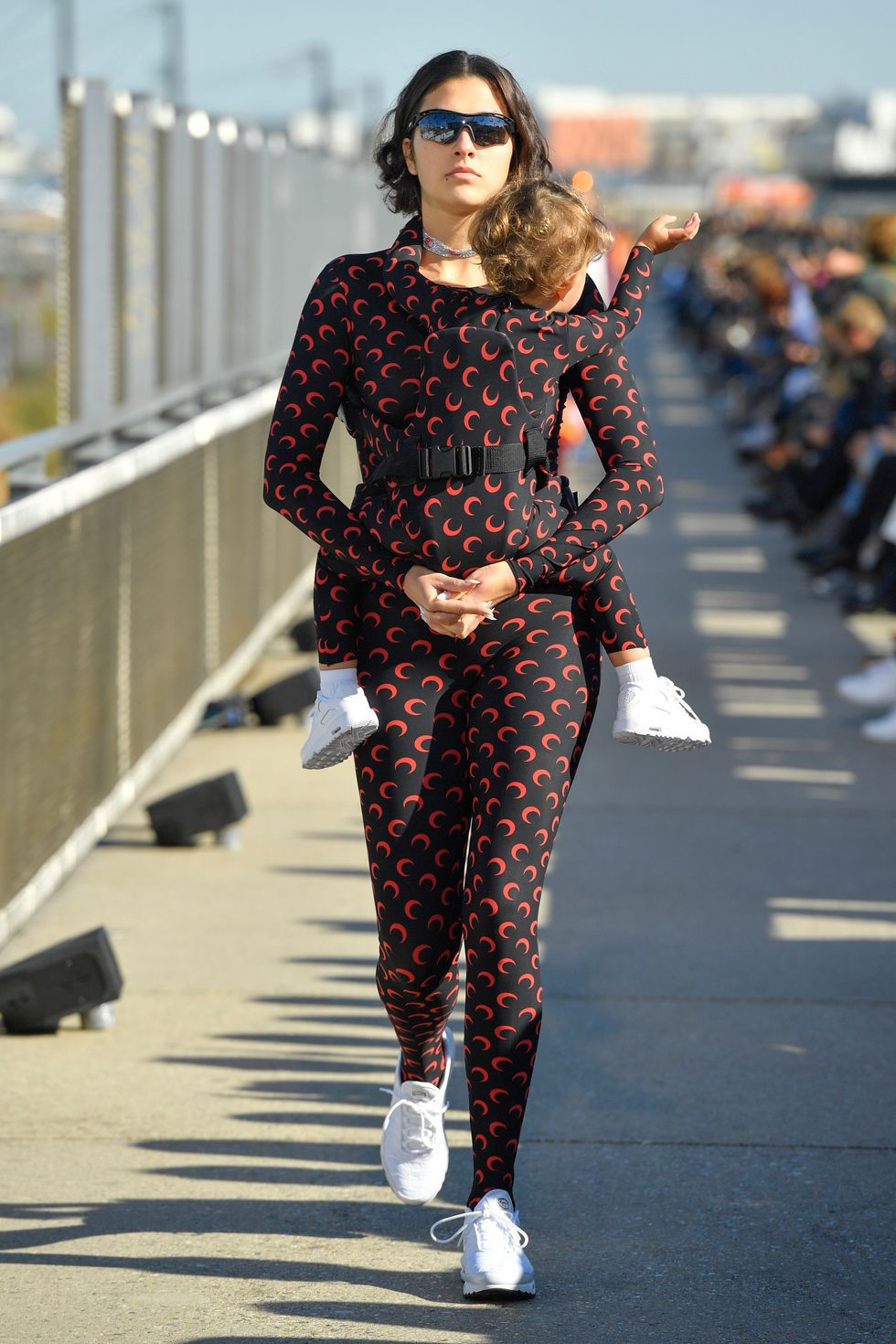 Ball and Chain
Bowling ball shaped purses with big hoop handles brought flair to the catwalk. Debuting in black, pink and a beautiful iridescent hue, they look like the perfect accessory to swing through the streets as you listen to Janis Joplin's "Ball and Chain."
Cargo Chaos
If the sight of cargo short pockets sends you spiraling into vision of middle school fashion faux-pas, Marine Serre's cargo pocket-covered dress will either send you to therapy or be the palette cleanse you need. Just think of all the things you can put in those pockets and forget about for months!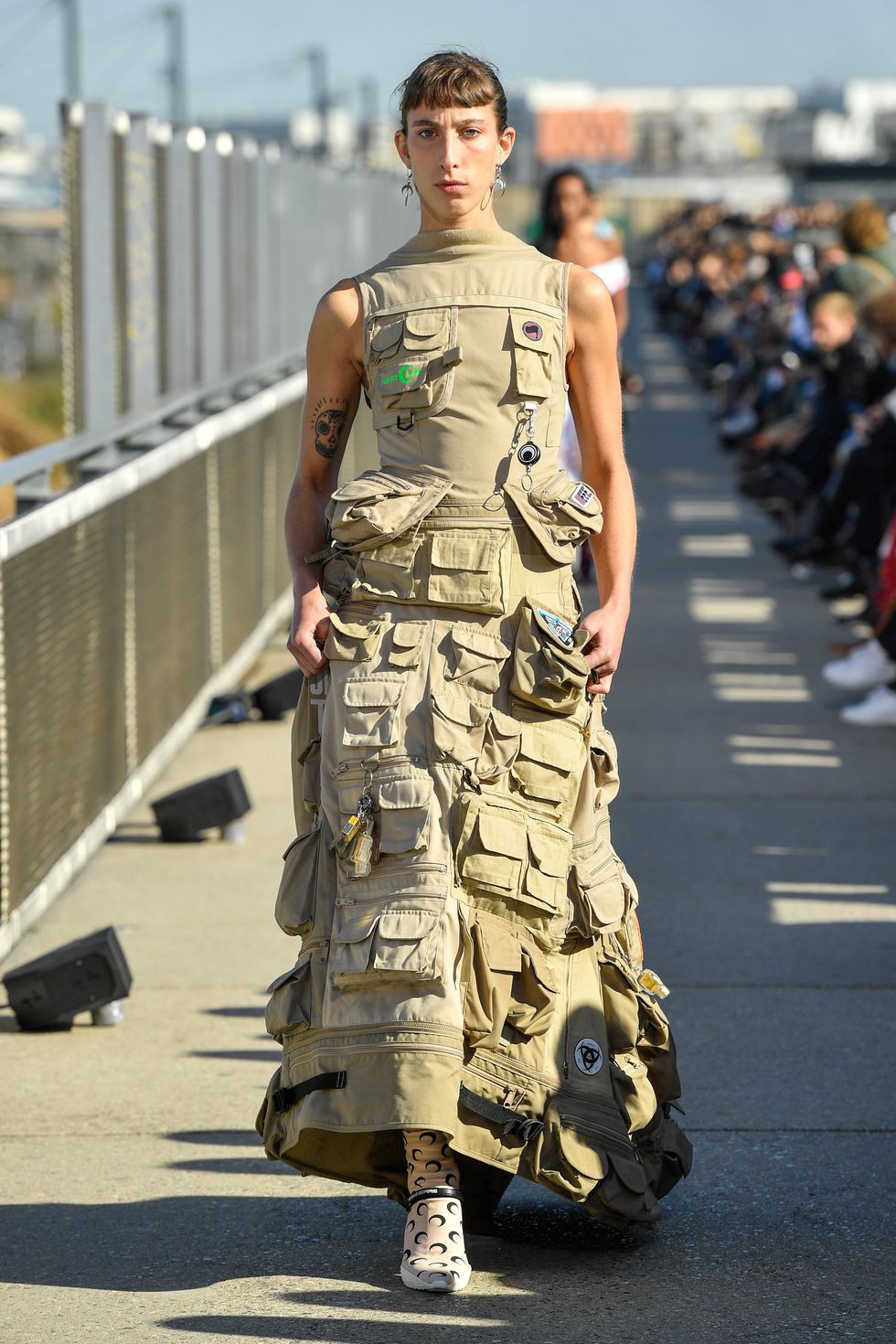 Wax On, Wax Off
Styled with white crescent-printed gloves and a black ball-and-chain bag, a waxed raincoat in a stunning shade of blue stole our hearts and wallets.
Sign Up For The Morning PAPER