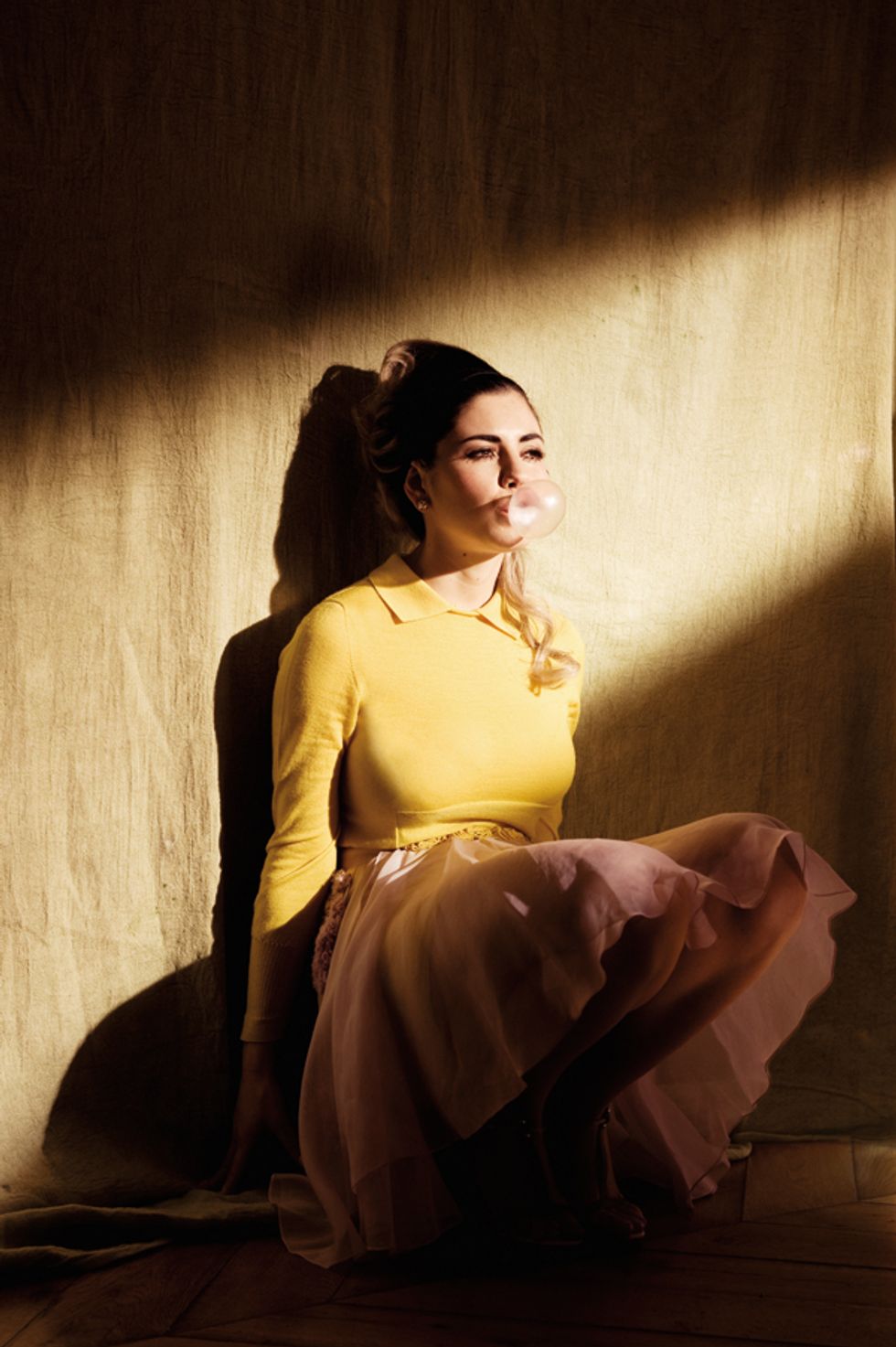 "I didn't become a singer because I loved singing or thought I had a good voice," explains Marina Diamandis. "I wanted to be an artist and have a job I could invest my ideas in."
On her latest album,
Electra Heart
, Diamandis, who performs under the moniker Marina and the Diamonds, is doing just that. Standout songs like "Bubblegum Bitch" and "Teen Idle" are unpredictable and brainy. They're also polished and radio-friendly. And despite her modest claims to the contrary, her hauntingly operatic voice is good -- very good, in fact.
But no one will mistake Diamandis for her one-time tour-mate Katy Perry. "It's paradoxical to be a DIY artist with big aspirations -- those two ideas tend to go completely against one another," she says. "But, I'm trying to package something that has the ethos of an indie artist in a way that more people can enjoy it."
While she's already a superstar in Britain thanks to the success of her 2009 debut album,
The Family Jewels
, which went gold in the U.K. and won her an MTV Europe Music Award, it's
Electra Heart
that will most likely make her famous worldwide.
It's an odd fate for a girl who grew up scared to sing in public. "I decided at 14 years old that I wanted to be a singer," the Welsh-born Diamandis says, "but I did nothing about it for a long time, I didn't even sing in front of anybody until I was 19. I was quite a late starter."
Diamandis first performed at London open mic nights after days spent auditioning for prefabricated girl groups and musicals. Once, she even dressed up as a guy to audition for a reggae boy-band, hoping to catch the record label's attention -- but to no avail. So, she taught herself piano and began to pen her own tunes.
It was those raw, vocally acrobatic early songs that landed her a record deal and catapulted Diamandis into the inner circle of super-popular Brit songstresses like Florence Welch and Ellie Goulding.
"I'm not sure whether any of my ideas are unique," she says, "but I think my music challenges the way people see themselves and understand what they want out of life. It's projecting onto them what I'm trying to figure out."
Stylist:
APM
at Mandy Coakley Represents
Hair:
Darren Evans
at Mandy Coakley Represents using UBER hair care
Make Up:
Niamh Quinn
using MAC
Photographer's assistant:
Alex Forsey
Special thanks to Spring Studios London
Marina wears a top by
Vivien of Holloway
and skirt by
Emilio de la Morena.