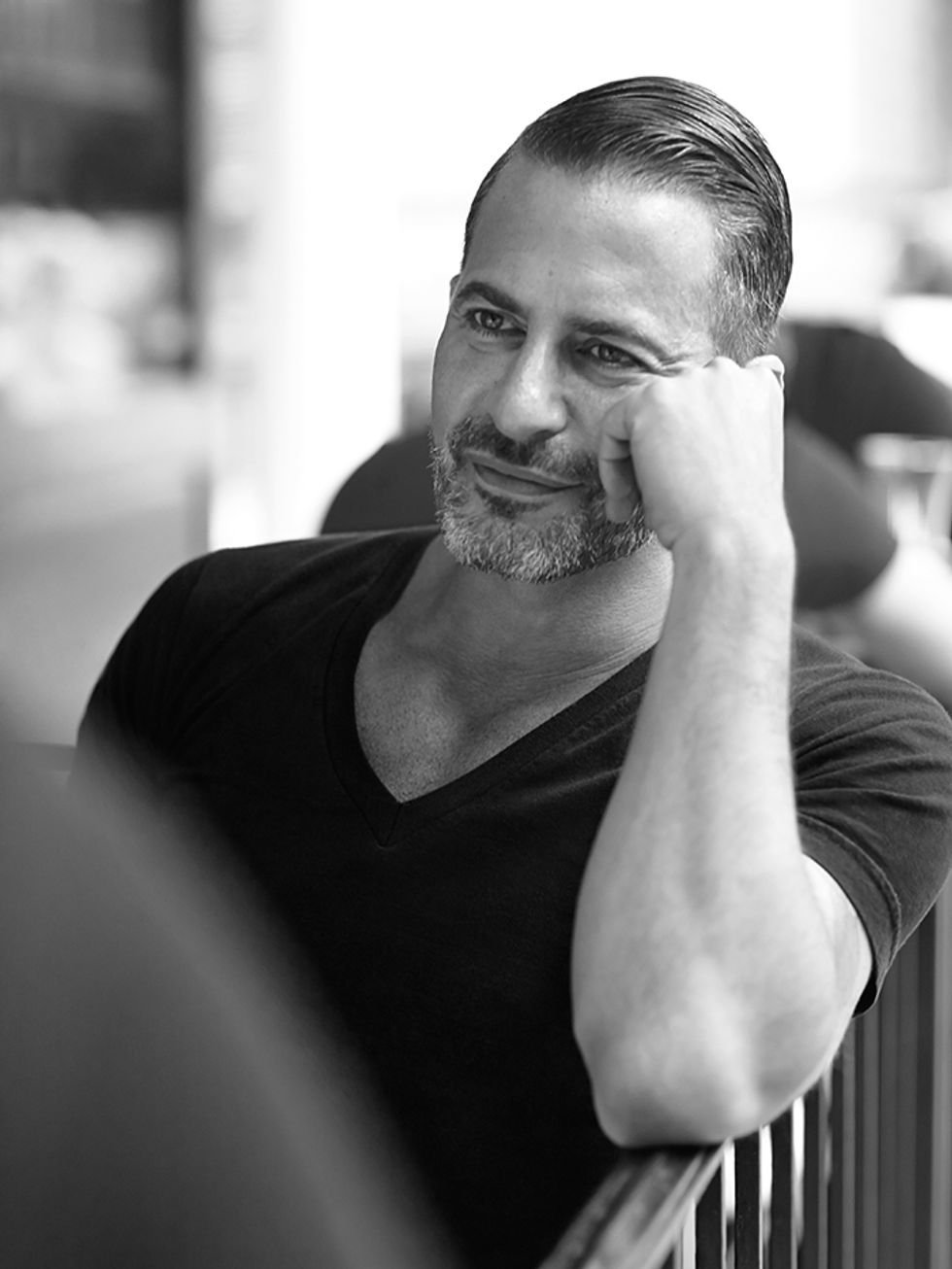 In an interview with our own Mickey Boardman, Marc Jacobs revealed that he frequents Grindr from time-to-time (we have the receipts), but, apparently, the designer uses his smartphone for online dating and nothing else. Jacobs recently sat down with Suzy Menkes for Vogue and denounced "the whole social media thing."
"I am so appalled by the whole social media thing. I don't get it, it doesn't appeal to me, neither does a computer, or working on a laptop. I don't want to read a book on a device. I like a book with a hard cover, and text on a piece of paper. I like magazines. I don't care if I carry around 100lbs of magazines, I'd rather do that than look at them on the internet. I am just not of that generation. I get the allure of it, but it just doesn't appeal to me."
He also had a shade-filled lecture ready for young designers:
"You know, I am an older person now, I'm going to be 52 in a couple of months. But I look at young fashion and it seems like it's all the same - the idea of what is edgy or cool. It's style with no substance; it doesn't really seem born of anything. I don't see the rebellion or edge in it. It just looks like a cliche: salad oil in the hair, Frankenstein shoes and the trappings of punk and all these other things."
Despite Marc Jacobs' disparaging comments (and those of countless other
established designers
), there are promising talents who are using fashion's expanding boundaries and the internet to their advantage. Take
BCALLA's latest collection
, for example, which doesn't play by
any
rules. But if there's a lesson to be learned from all this, it's that Tumblr must be Marc Jacobs' worst nightmare.


[via Vogue]