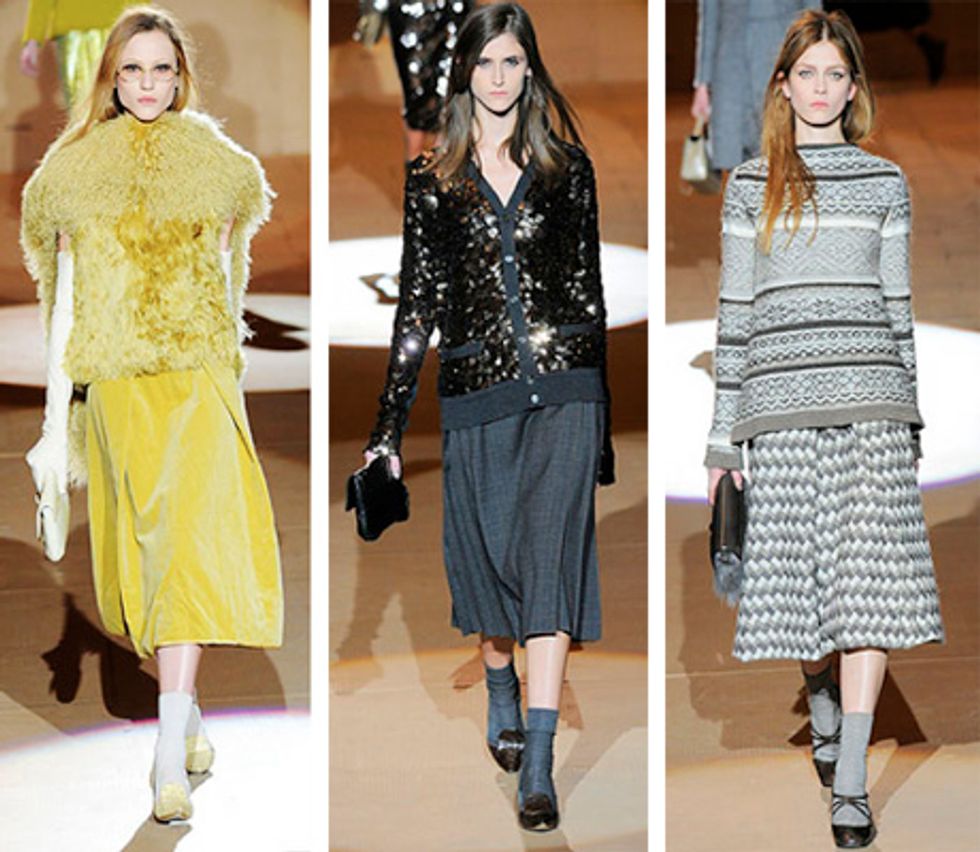 Last night,
Marc Jacobs
put on one of the most beautiful shows of his career. Walking into the Armory space that the Jacobs team had adorned with simple artisinal plywood crate benches, walls and floors made out of corrugated cardboard and a big wooden framed box covered in brown paper, I felt a sense of relief at this departure from all the frantic sameness of Fashion Week so far. And when the designer and his partner (both looking super handsome... Marc traded in his skirt this season for a super-sharp custom suit) walked out and ripped paper off of a giant box to reveal 56 girls clad in his beautiful collection, as "Somewhere Over the Rainbow" (a Rufus Wainwright version?) played in the background, it all just felt completely RIGHT. This was a moment I'd been craving. Jacobs gave us an homage to BEAUTY, not to mention warmth, emotion, serenity, comfort, familiarity, heritage (including his own!) and even a hint of melancholy dusted with sparkles -- without muddling it with cloying nostalgia, technology or trendiness. I would buy and wear for years three quarters of what I saw on the runway, especially the most anonymous beautiful gray skirt with a navy pea-coat. These are clothes that feel like old friends... to be loved and worn until threadbare. I loved what Jacobs told
style.com
: "'It's refreshing to see something that isn't trying so hard to be new," Jacobs, subversive as ever, said after the show. 'There's so much striving for newness now that newness feels less new.'" 
At a time when Lindsay Lohan is designing for Ungaro, Sarah Jessica Parker is doing Halston and word has it Madonna is in talks to launch a line, we need more true blue designers to step up to the plate and give us the real deal like Marc Jacobs did last night.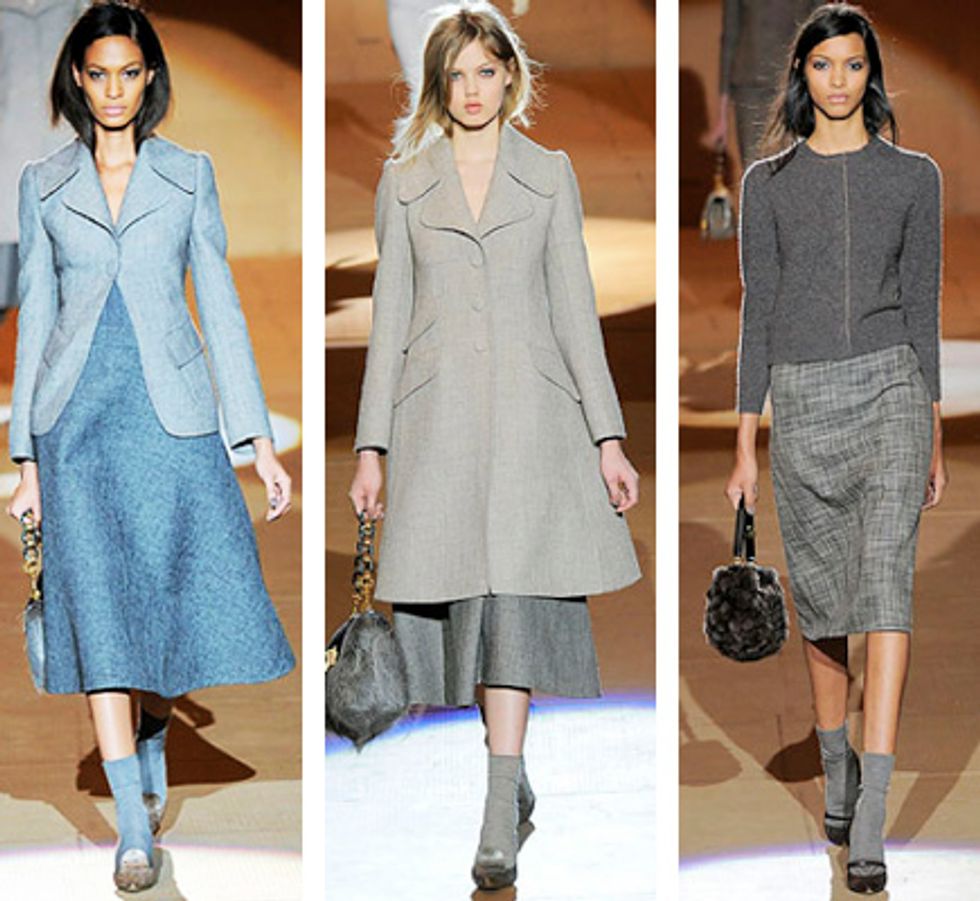 CLICK HERE FOR PAPERMAG'S COMPLETE DOWN-LOW FASHION WEEK FALL 2010 COVERAGE. >>