Pinpointing what makes someone a star is impossible, but as with Neville Jacobs, the world somehow always recognizes one when they see it. The three-year-old bull terrier, who has called Marc Jacobs "Dad" since he was eight weeks old, has amassed more than 171K Instagram followers (Kardashian status among the fashion-dog set) and a squad of it-model friends that includes Gigi Hadid and Kendall Jenner. But Neville doesn't just rely on those slivered almond eyes and ability to rock a contemporary turtleneck: he "works" the register at Jacobs' stores, sits in on important business meetings and serves as brand ambassador. Stylist and BFF Carlyne Cerf de Dudzeele, who often appears in Neville's posts, says she "can look at him for hours — the way he sits, the way he sleeps, the way he struts." She says that the canine's warmth emanates from a place beyond his paws and pink tummy. "He touches me to the bottom of my heart … his attitude, his nonchalance," she says. "It's like alchemy; he is magic. I am totally… obsessed!"
Check out Neville, one of our four #Fandemonium issue cover stars, in the photos below.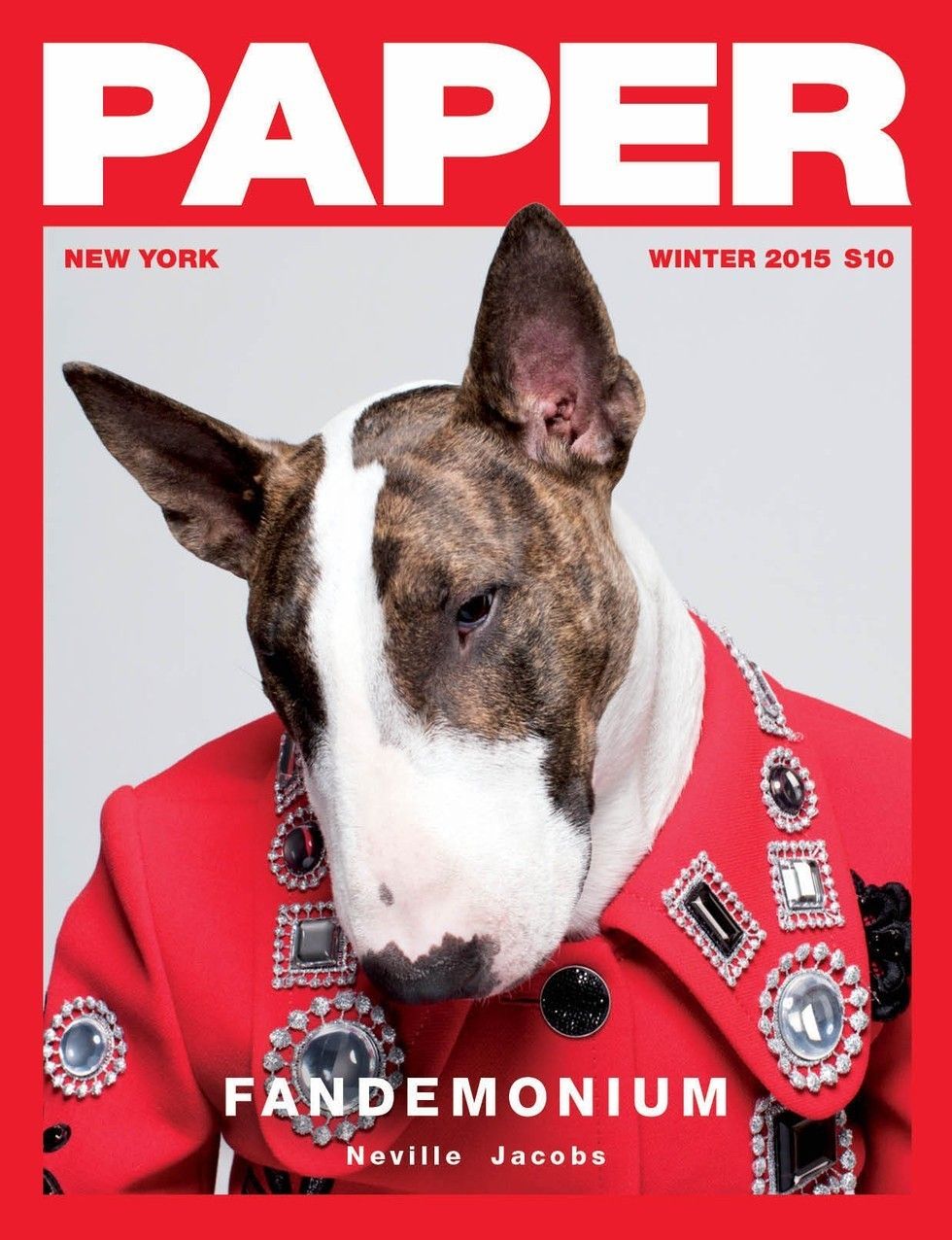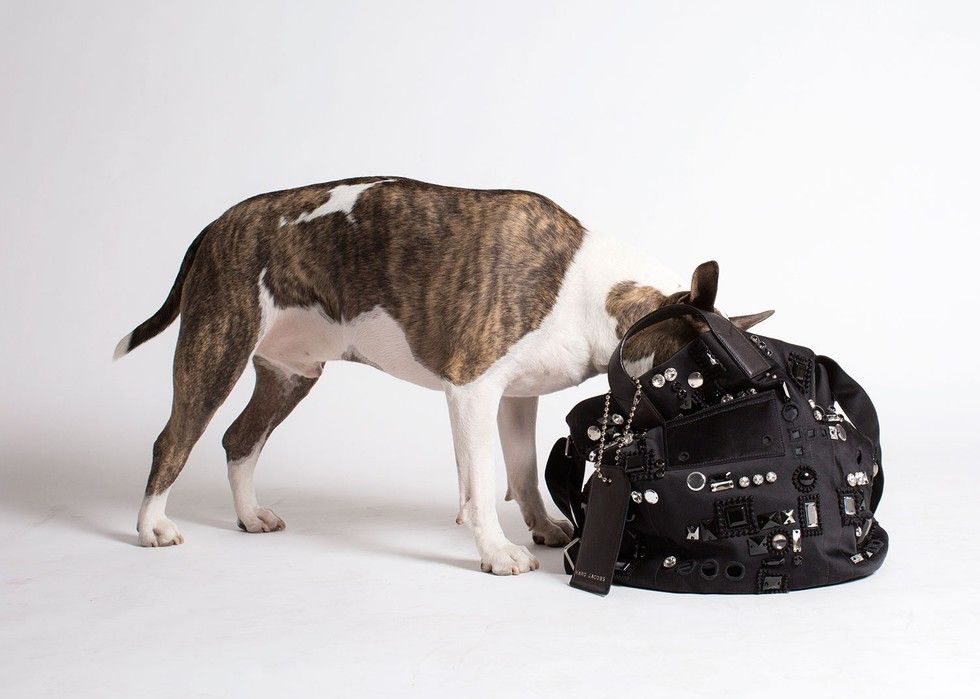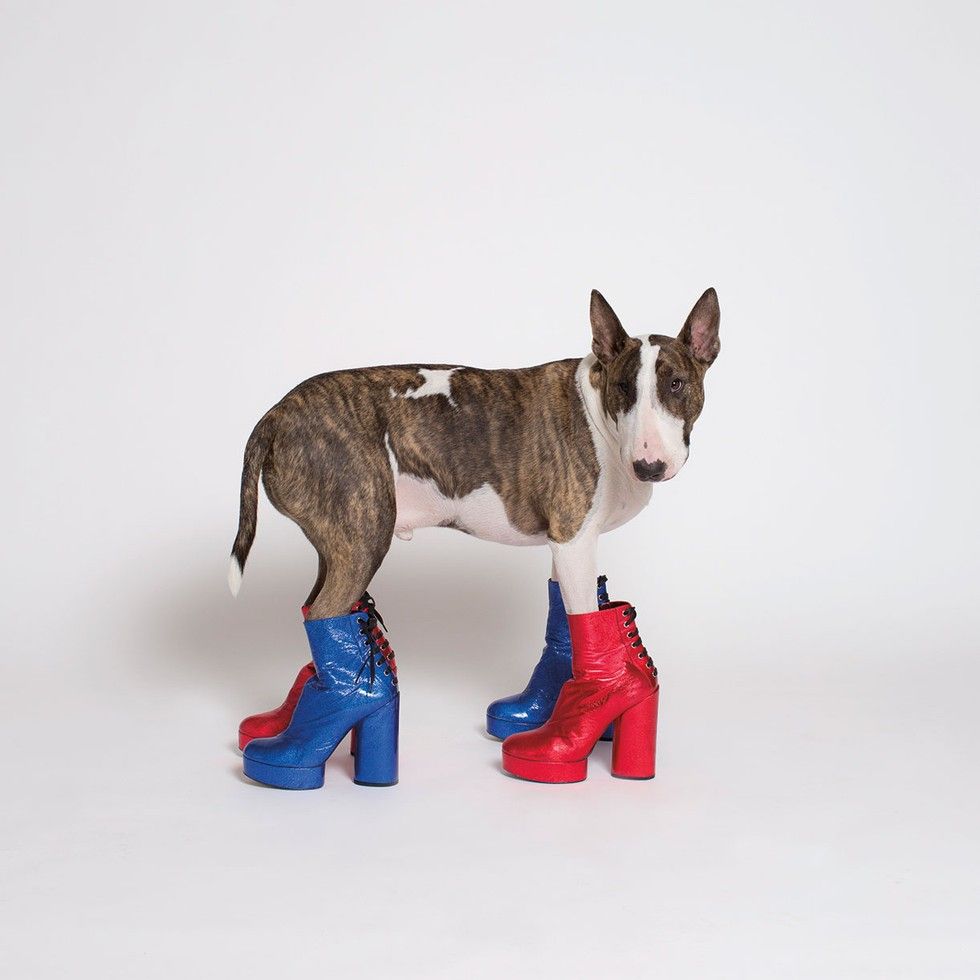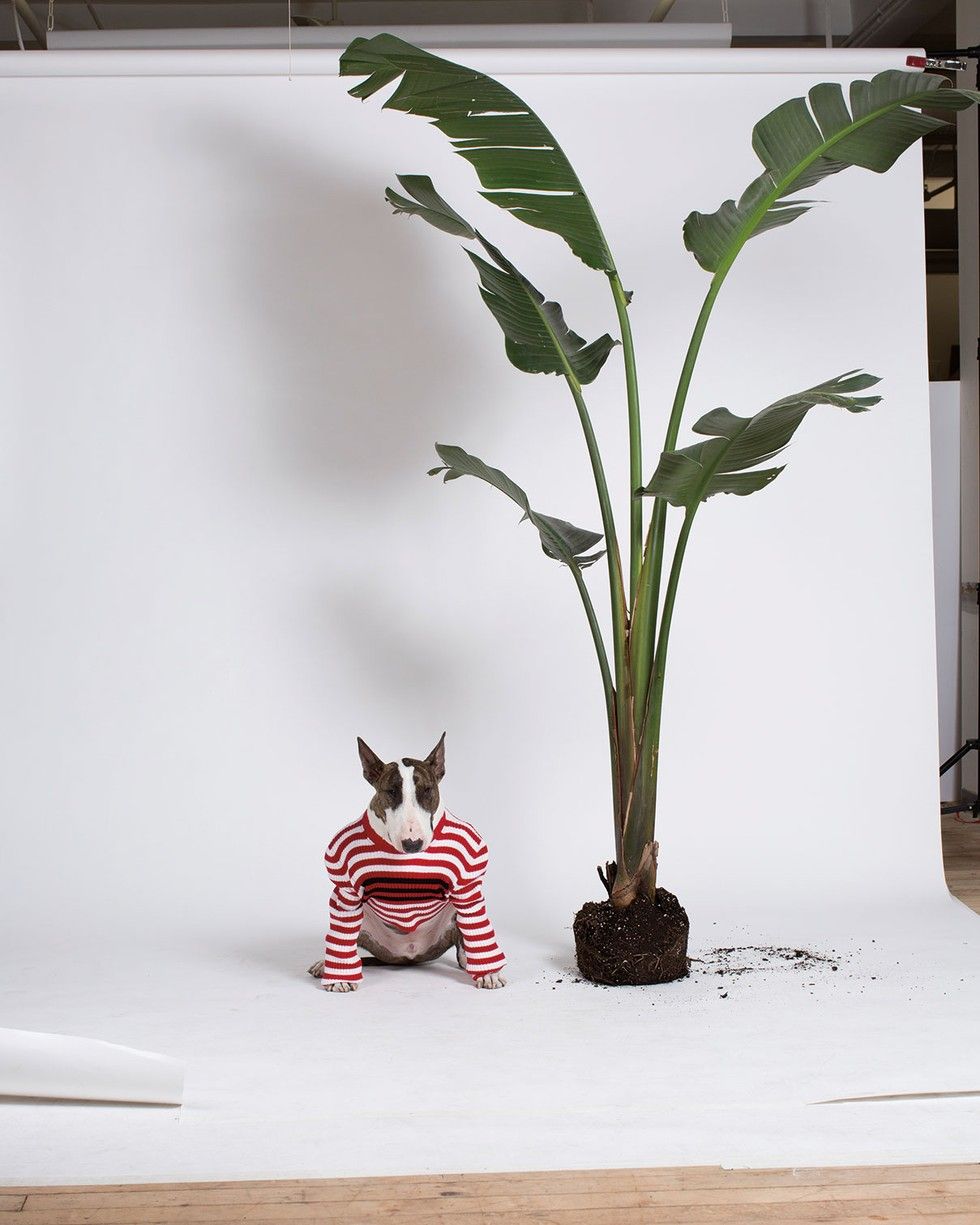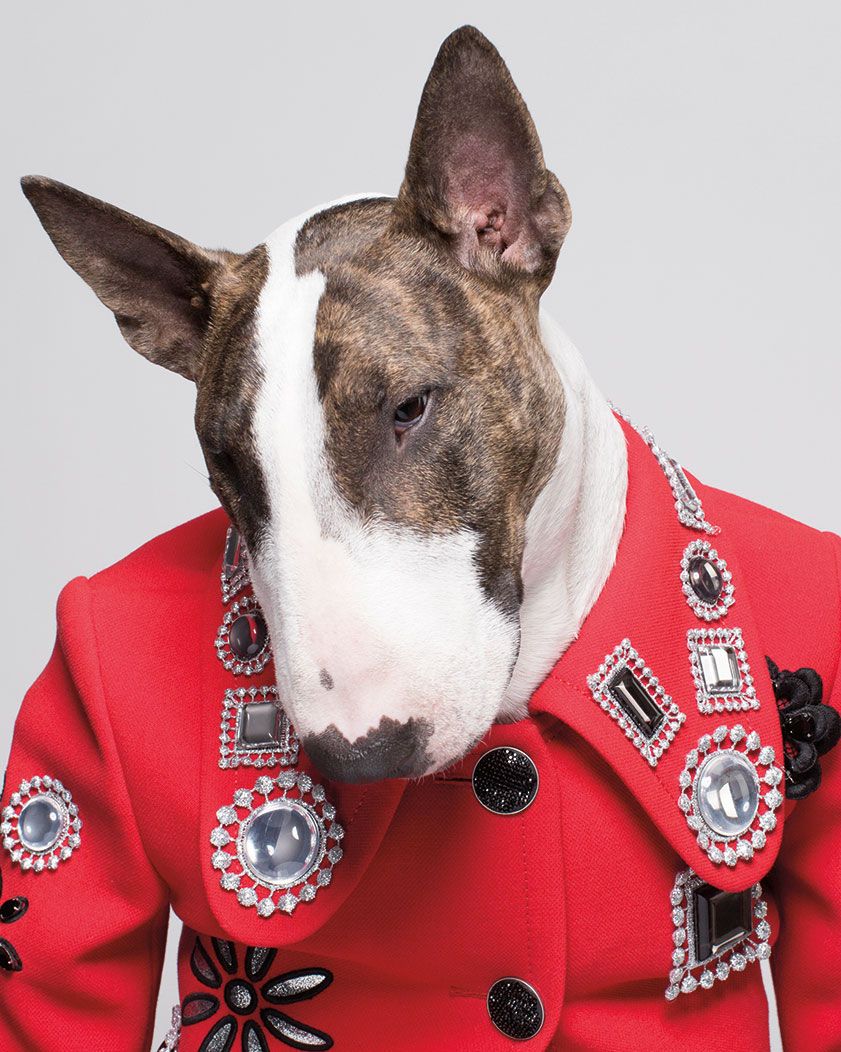 Neville Jacobs wears Marc Jacobs in all photos.