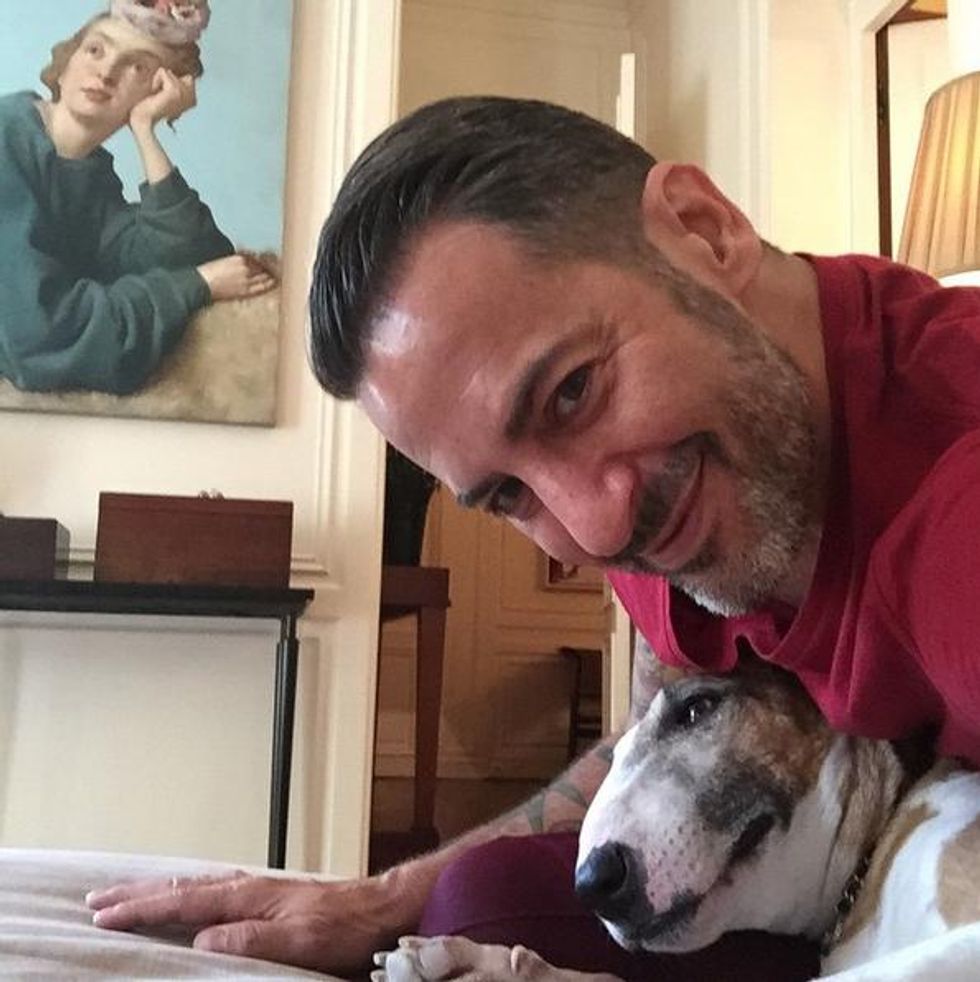 Marc, Neville and a John Currin painting
Instagram is the free peep show into the lives and homes of celebrities, and Marc Jacobs is one who's not afraid to give us an intimate look. But behind the selfies, the puppy pics and occasional accidental nudes, there's another side of Marc that peeks into frame: his art collection. From Warhols in the dining room to Gerhard Richter over the mantelpiece to John Currin's exaggerated nude portraits peeking out behind "bae doing stretches," Marc's collection of modern art is worth scrolling for.

Richard Prince
It's no wonder Marc is a fan of Richard Prince, the artist who made a lot of people mad selling Instagram pictures as art, but in his home he's opted for the earlier word paintings and abstracts.
John Currin

John Currin's surrealist nudes seem to be everywhere in Marc's home, watching over Nevil, ready to #cuddleandcurrin.
Gerhard Richter

Nothing like a classic colorful abstract from German painter Gerhard Richter to brighten up a selfie.
Lisa Yuskavage
Lisa Yuskavage's trippy, fairy like nudes get a proper call out.
Ed Ruscha
The most famous person in this picture is actually an Ed Ruscha painting titled "She Gets Angry at Him."
Andy Warhol

Warhol's classic flower prints in the dining room, nbd.
Ellsworth Kelly
Grace Coddington and a minimalist Ellsworth Kelly canvas: the man has good taste.