E!'s Red Carpet coverage during awards' season is a notoriously terrible reality--a necessary evil we will sit through tonight while hate-watching while and eating Tostitos before the Oscars.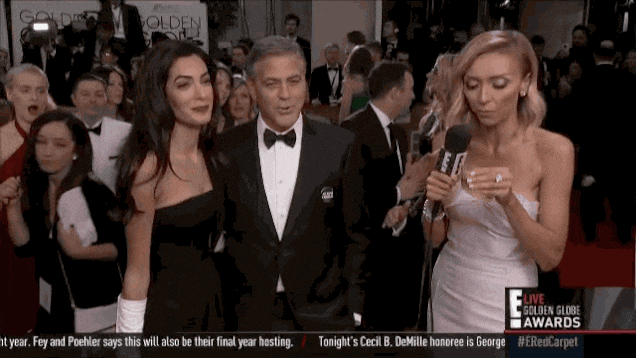 Though Giulaina Rancic and her axis of evil (Ryan Seacrest, Ross Mathews, Maria Menounos) are at least consistent in hollowness...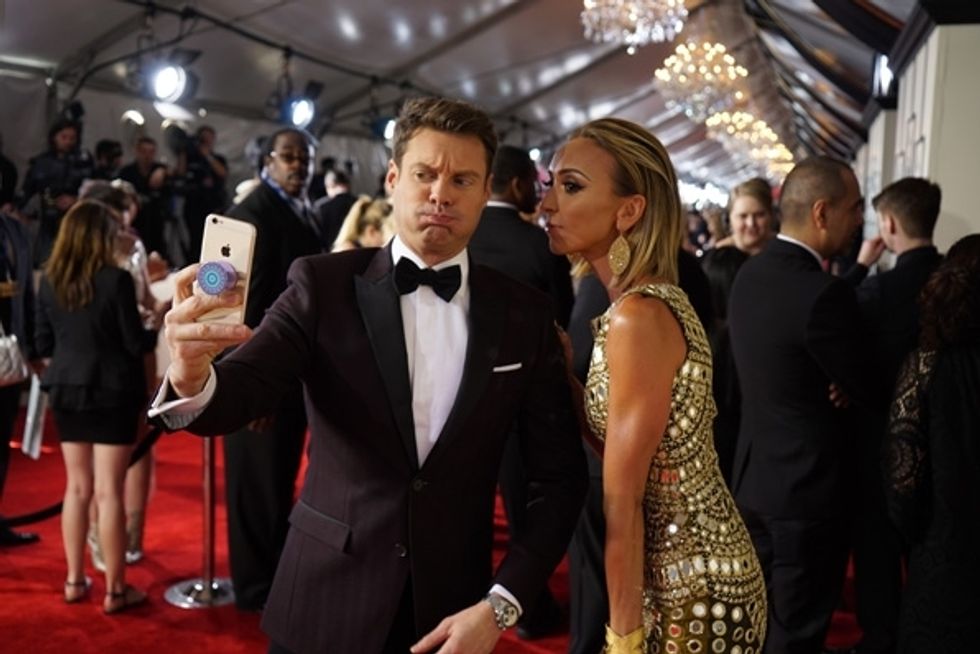 ...no E! red carpet offering was ever as oppressive and gruesome as the Mani-Cam.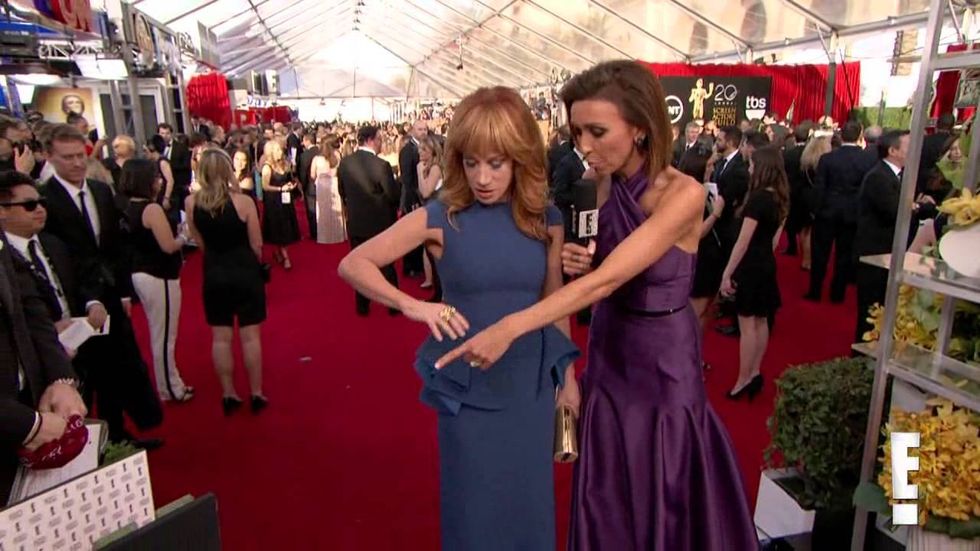 The trite and unfathomably sexist "concept," was to have any of the women being interviewed by the cackling, clinking hosts show off their expertly-handled nails and finger jewelry in a mani-replica of the carpet and step-and-repeats.
Oh, horror world!
"Do you want to do the Mani-Cam?" the host would ask, undoubtedly some sweaty producer yelling "MANI!!!! MANI!!!! MANI NOW!" into their earpiece.
Most of them would politely oblige, albeit visibly confused and uncomfortable when the host said "Do the Spider Walk!"
An assortment of those interviewed, however, were not asked to Mani.
Like Oscar-winner Catherine-Zeta Jones, in this ghastly moment at the 2013 Oscars.
0-0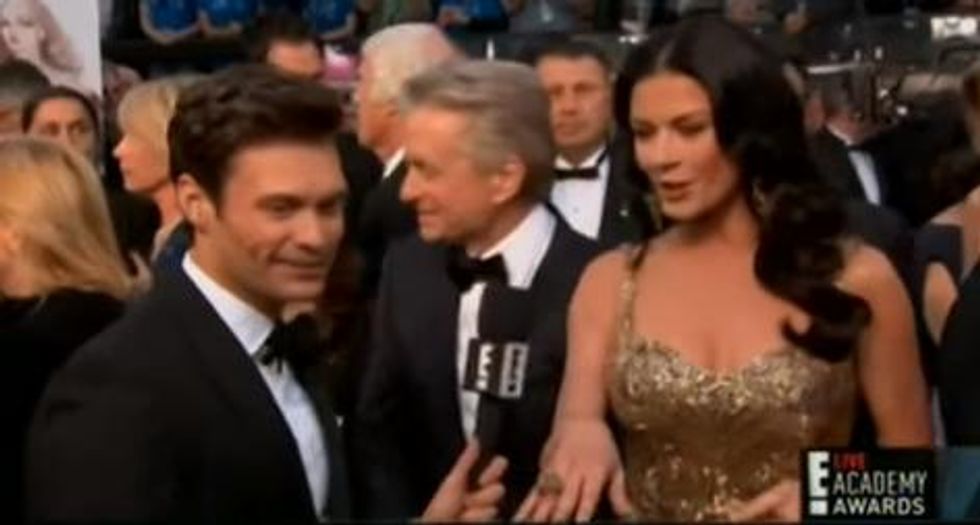 But creative dissent began even before that, at the 2012 Emmy Awards, Jena Malone stuck her tongue out at the Mani-Cam.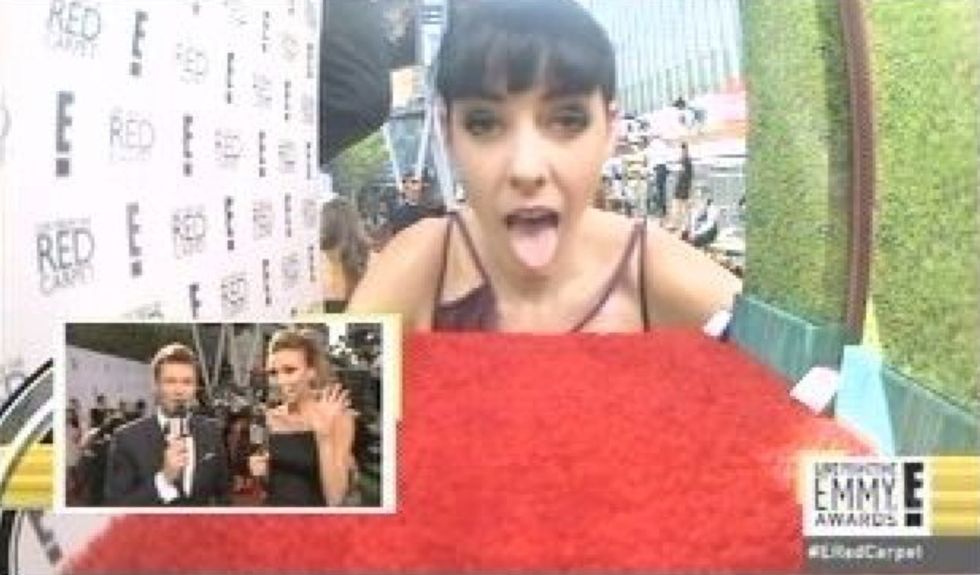 A year later, one of Malone's Hunger Games costars also incorrectly used it at the Oscars; who cares if she was using it to perpetuate her manufactured brand of relatability!
The following year, at the 2014 Golden Globes, Queen of Earth (literally) Elisabeth Moss committed fully, prompting the slow but sure (and bloody) demise of this terrible, terrible thing.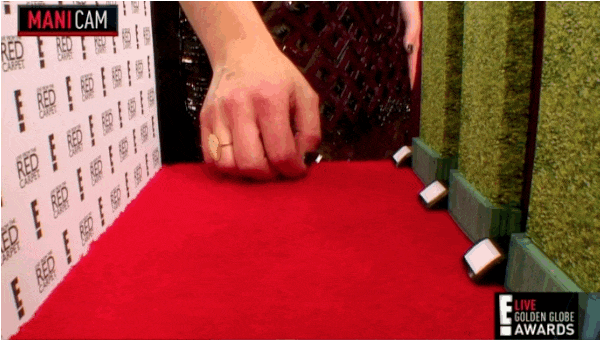 Last year at the SAG Awards, both Julianne Moore and Jennifer Aniston straight-up said "No" to the Mani-Cam, much to the shock of Menuonos.

.The revolution began.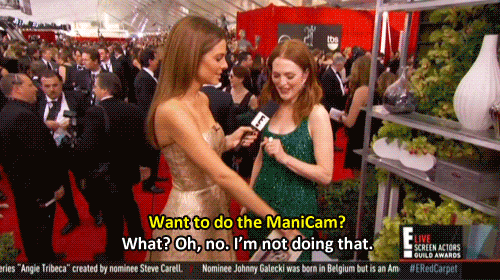 The birth of #AskHerMore--a hashtag that sought to have red carpet hosts ask the nominated actresses, women filmmakers, writers, and producers more than just what they were wearing--made the viral rounds on the Internet.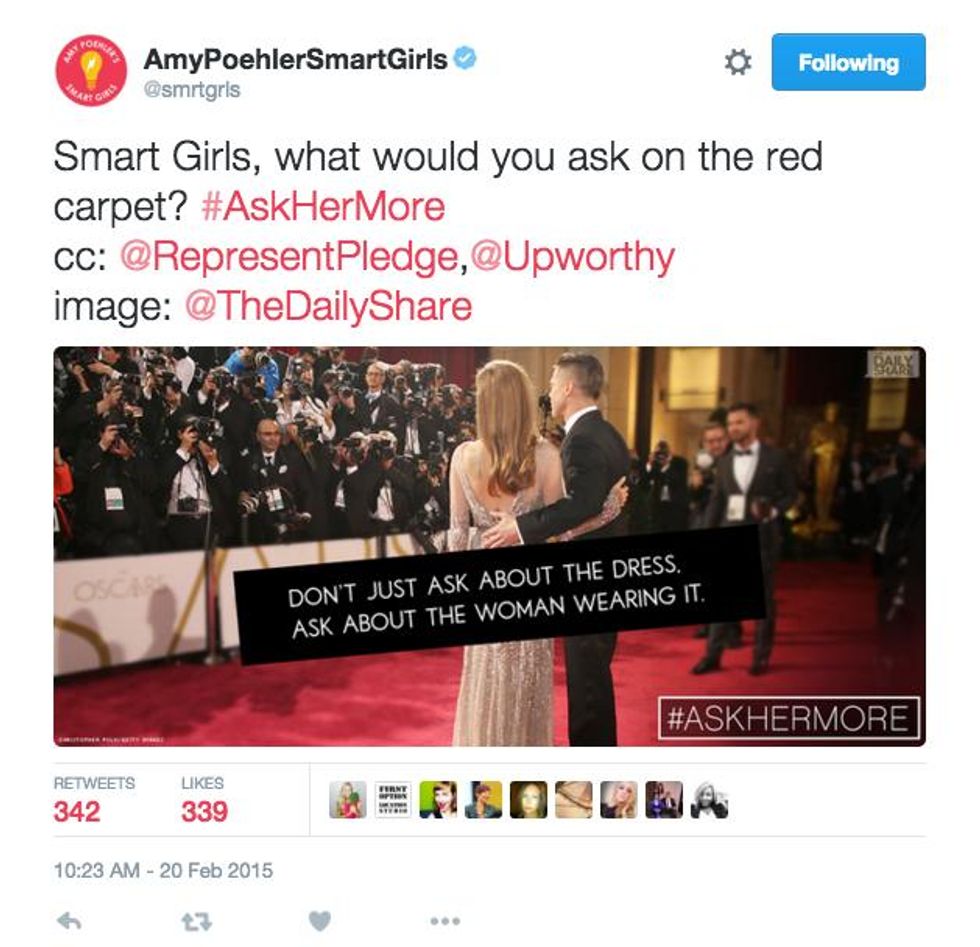 Other celebrities endorsed it...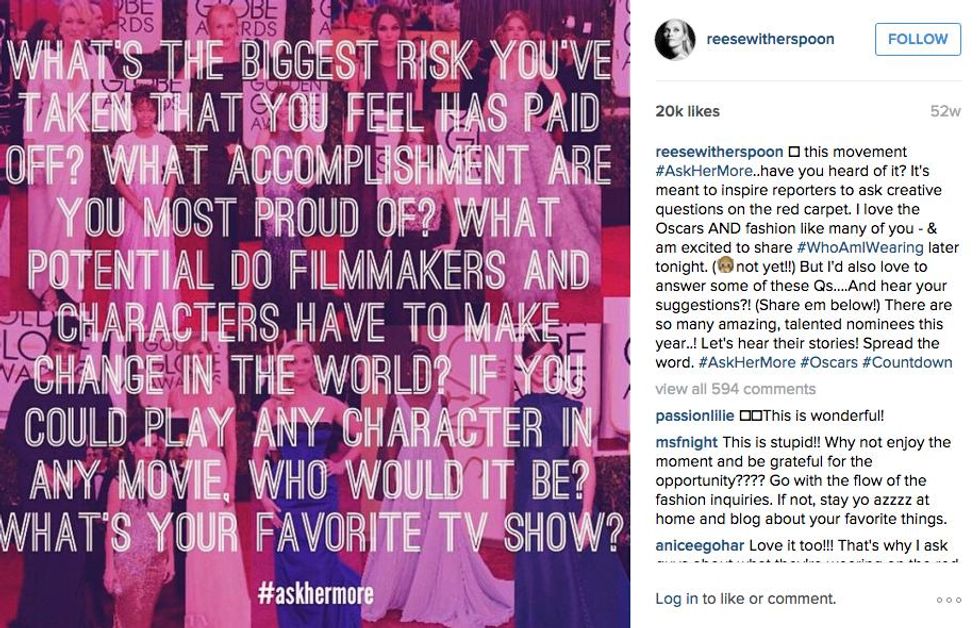 Thankfully, E! took the hint, and pulled the M.C. before last year's Oscars for good.
So tonight, when you're wincing at Rancic, take some relief in knowing that Mani-Cam is burning on a sharp spire in the ninth circle of Hell.