Is there a better Insta-worm hole than scaling the pillars of professional wet meat temples (aka male models,) who use everyone's favorite social media outlet as a means of promoting their perfect limbs and jaw-swords, brand plugs and #relatabilit?
Yes, there is a better Insta-wormhole: When male models mix shameless scantily clad photos with inspirational quotes that would make Iyanla Vanzant proud.
You've seen it! These graceful, fearsome fowls descending from their copper roosts to share with us mere mortals the lo-res sage gems culled from Pinterest , against the backdrop of their enviable figures and skull-masks.
While their intention is obvious, there is something remarkable endearing about an oppressively hot person trying to inspire us with someone else's inspiring word, and sometimes their own.
It's Coachella all year long for these guys!

Here is a brief excursion into this blinding world.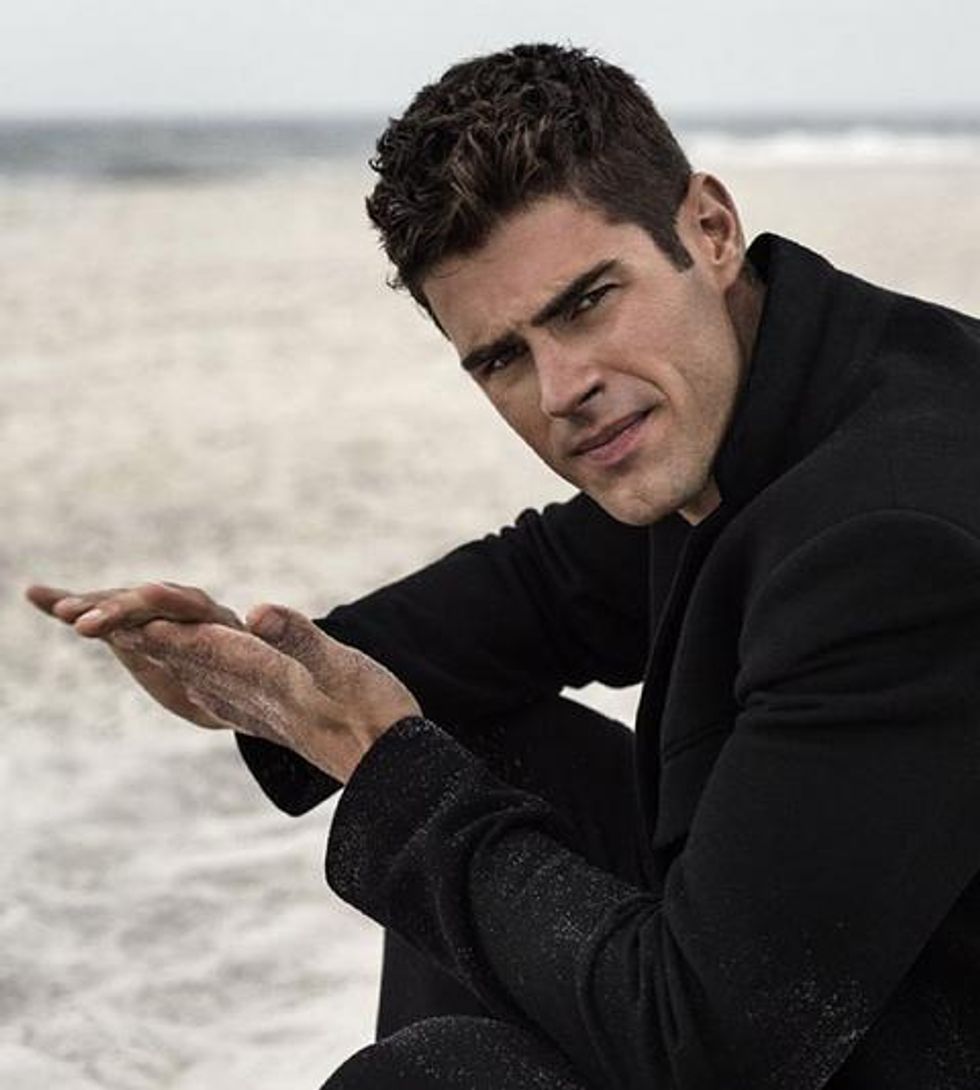 From Chad's Instagram

New York-based White is one of the most successful male-dels in the game, and his Instagram attracts a steady, dedicated engagement of gawking fans. His motivational captions, paired with pro-shots of his jaw-dropping body and looks only enhance his perplexing existence.
#MuhammadAli
Dust yourself, off, y'all!
It's not all fleshy goods, though; sometimes he keeps things bare-bones:
Sometimes...
Except everyone who doesn't look like you, Chad!
Editor's note: One time I nervously stepped aside for Chad whole waiting for my big fat bagel sandwich, and he politely said, "Excuse me." I have not recovered.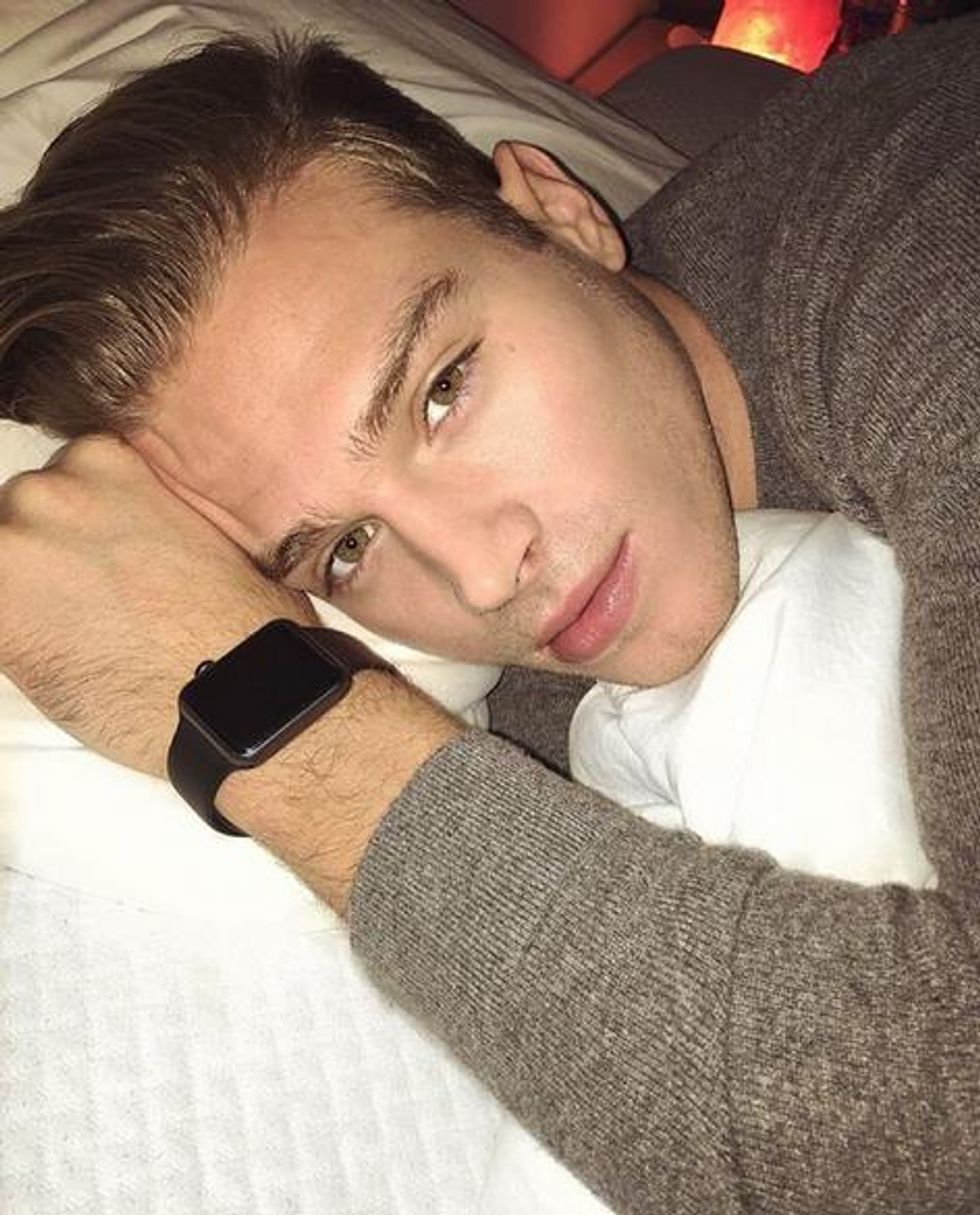 From Matthew's Instagram
The construction worker, Pittsburgh homebody-turned international top model is one of the most popular faces to keep up with on Instagram, FOR SOME REASON.
He's appeared on Ellen, walked the runways for Calvin Klein and Balmain; he also loves posting inspirational sayings, often times...(presumably) from his own head.
Consider my lesson learned.
Love, ya'll.
You can't have an inspirational instagram feed without at least one quote attributed to "unknown."
Muhammad Ali is the male model's choice, apparently!
Be the what?
LEAVE IT, LITERALLY.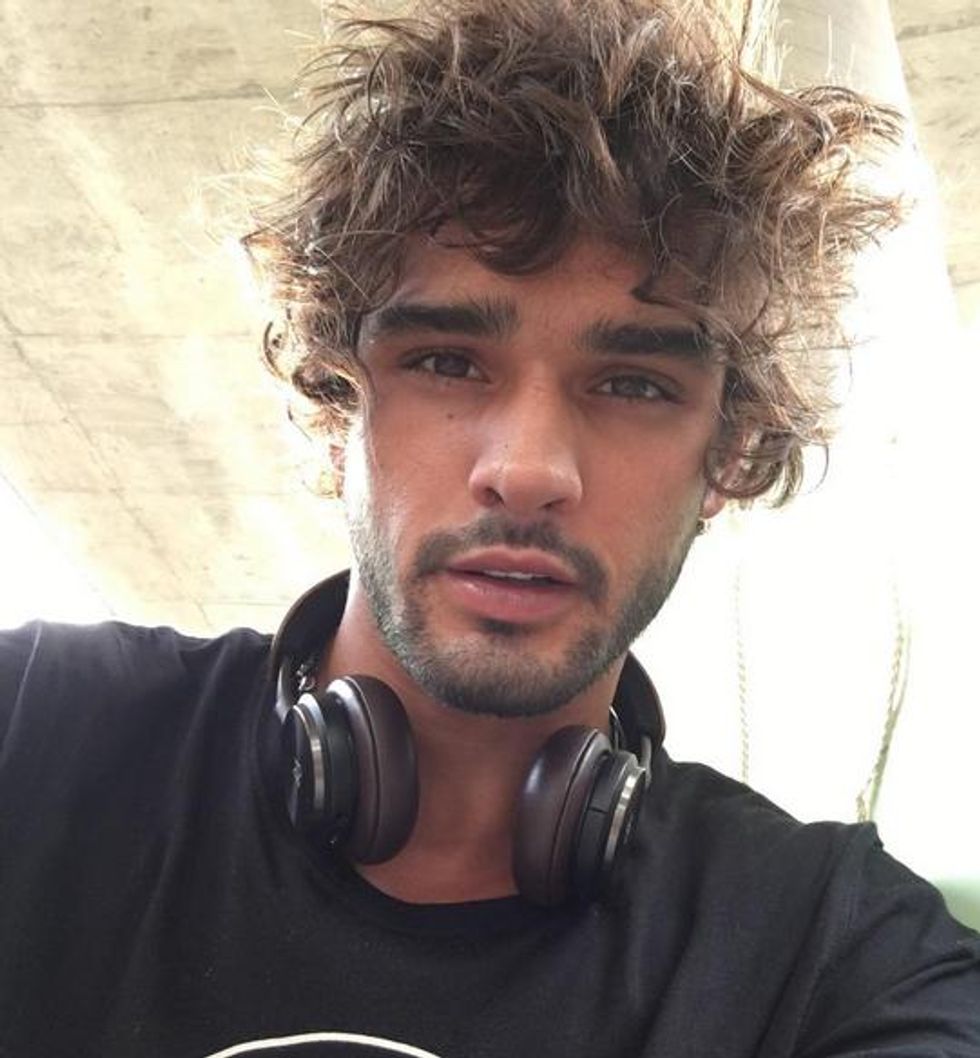 from Marlon's Instagram
The demi-godly Brazilian model has the visual essence of a brush fire, and his Instagrams only enhance his catastrophic beauty. And rest assured, there is no shortage of motivational rhetoric...
Full disclosure: At first glance, I thought #JustBe was '#JustinBieber.'
I feel drunk after reading this!
It's unclear how a photo of yourself urinating in public is uplifting, but when you look like Marlon, you can get away with it.
Salt water, healer of the rich and beautiful.

Spiritual/spatial relativity quote mixed with literal, visual signifier? Check
I can't breathe.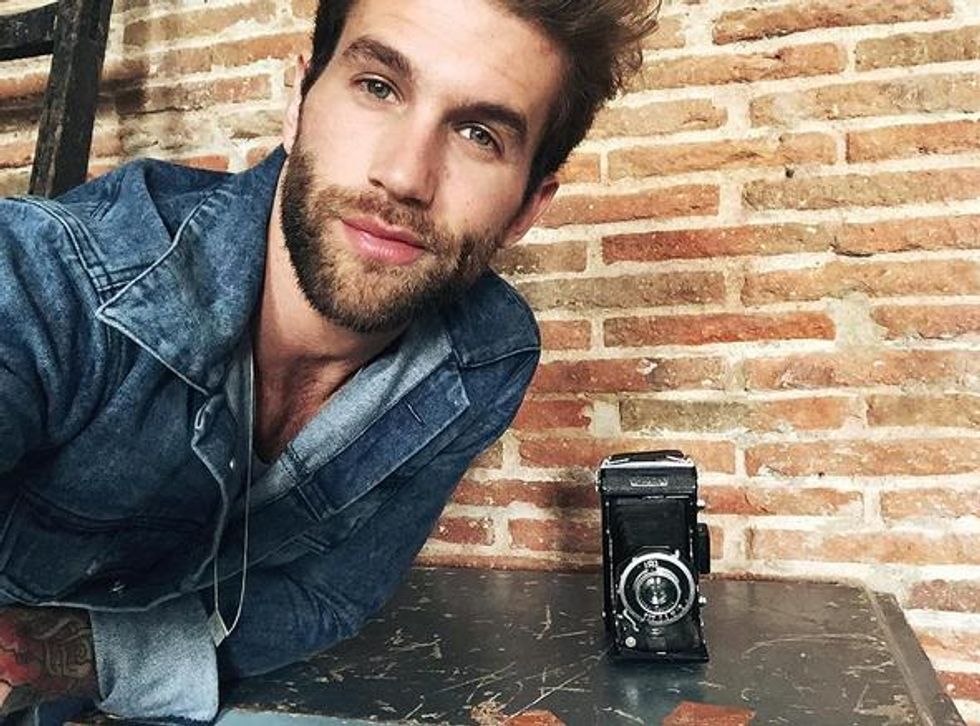 From André's Instagram
The German model and entrepreneur is a staple in fashion, and was involved in a bizarre blind item back in 2014 with a certain Selena (Gomez).
But the "brand owner" flaunts his head-scratching gorgeous face, tatted flesh, and hipster-intonations in word form; he is NOT afraid to shred on a ukulele.
Or talk about elemental magic...
#sharethenow
#achieve
Is this from Pinterest?
I'm sad.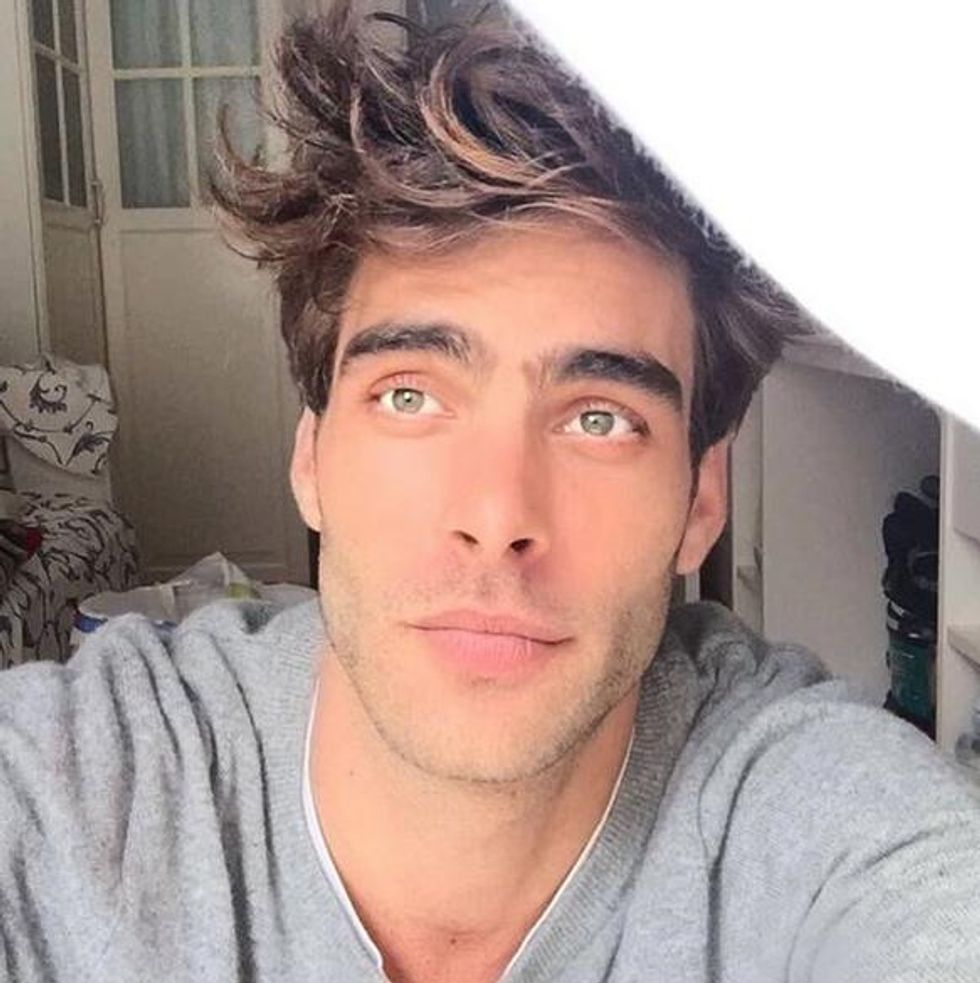 From Jon's Instagram
The Spanish jawline is one of the most familiar faces in fashion; he's graced advertisements for just about every major fashion house, and starred alongside Colin Firth in Tom Ford's weep-fest A Single Man.
He's also super #inspa.
Oh, you know...casual.
That's true.
Pretty sure you are, though...
"Blessed:" the double helix of motivational social media posts. Blessed.
Especially when you look like you.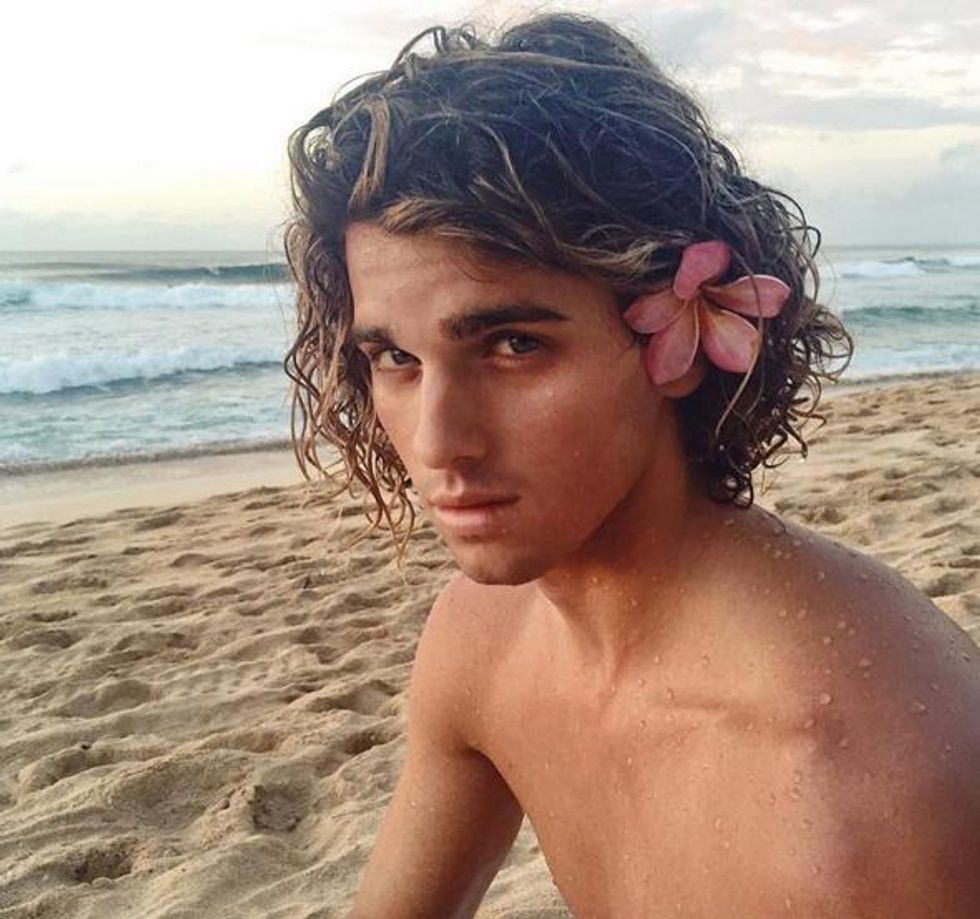 From Jay's Instagram
The model/beach bro overlord spends his days Instagraming photos of himself, his model girlfriend, and himself falling out of planes (in a very bro way), all attached to vague, philosophical captions.
Shades, man.
Imagine liquid music.
It must be hard.
Sun-clocks, an investment.
I'm holding on, Jay. I'm holding on!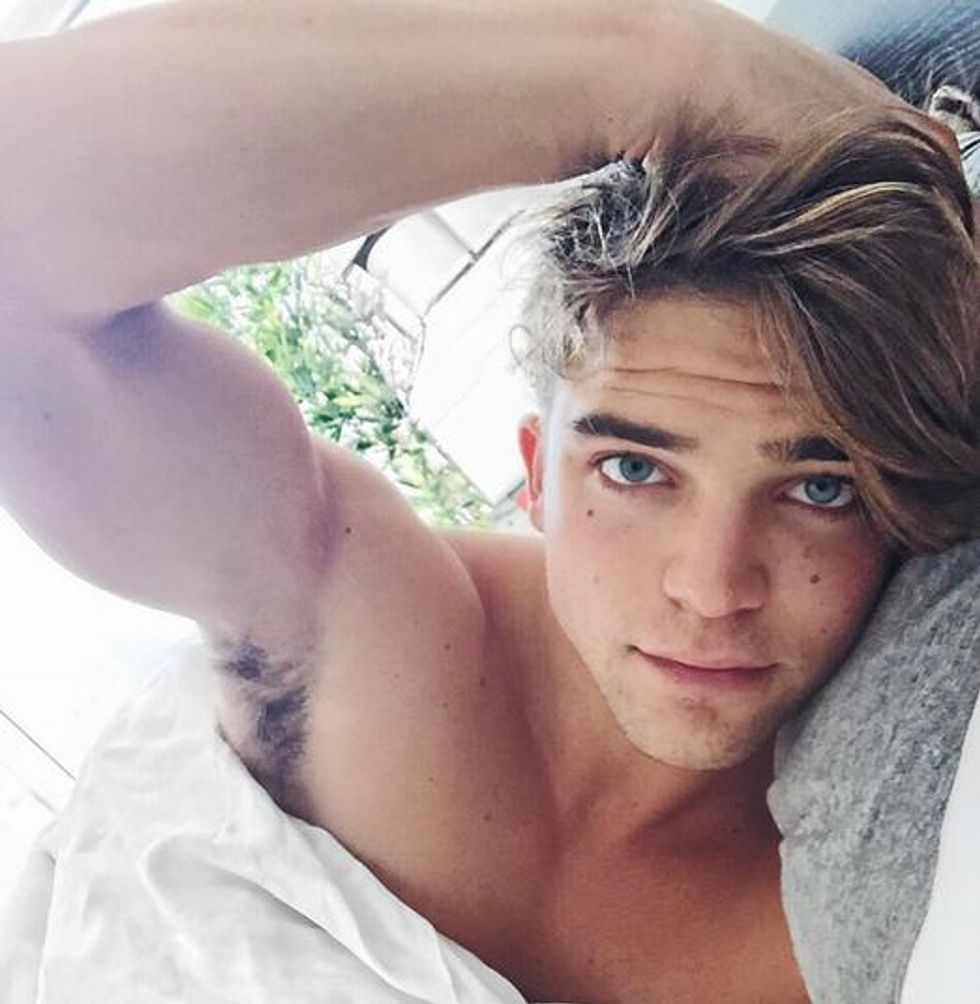 From River's Instagram
The model and ex of Paris Hilton gifts us daily with glimpses into his alt-bro lifestyle.
"Maybe no one will know this is from The Jungle Book."
Fucking rule it.
Tag them! Drag them into the townsquare to have tomatoes hurled at them!
A brief existential break...
#cherish.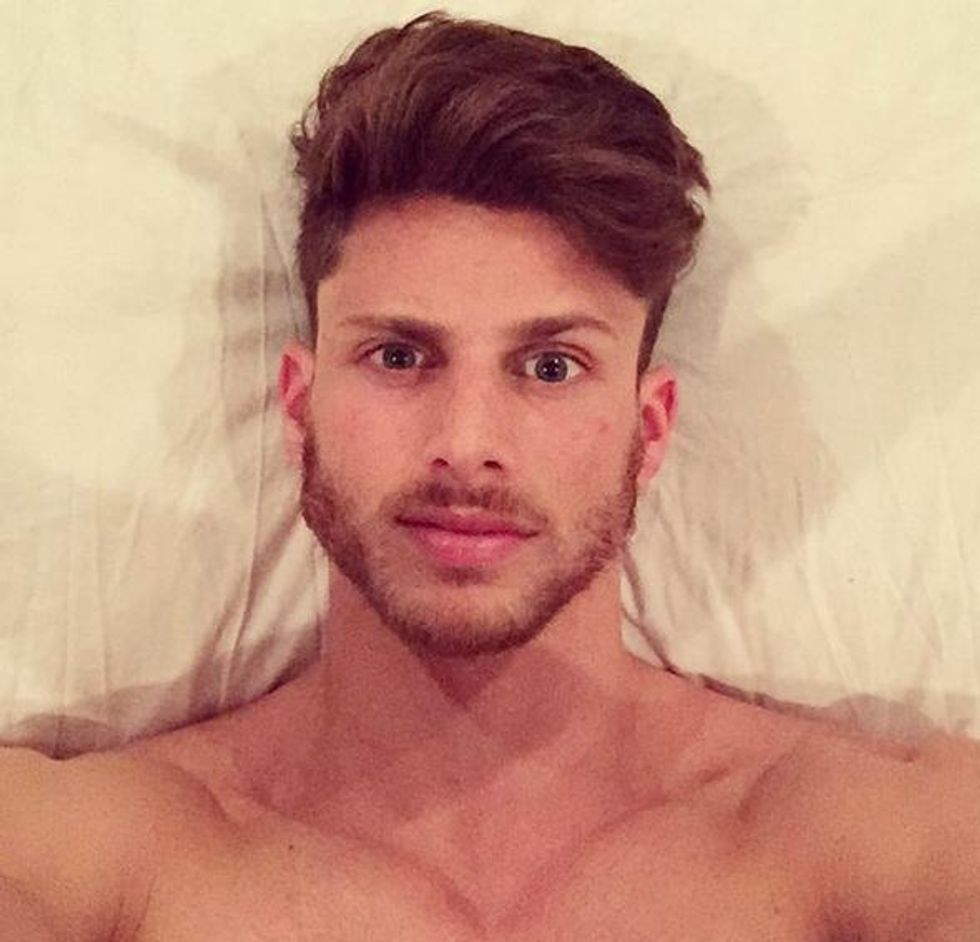 From Barrett's Instagram
The NYC-based model/lifestyle coach/personal trainer wields Instagram as an inspirational dagger, with gems like this:
#thosecitylights
NOT BLISS!!!!!!
Keep #pushing through...
...and make sure you enable #push notifications.
#believe #nike
--

So go forth you mortals, bask in the symmetrical sun streaks these gorgeous titans rain down on us daily. Tell your friends. Be present. Be power. Be fit.
Be life.