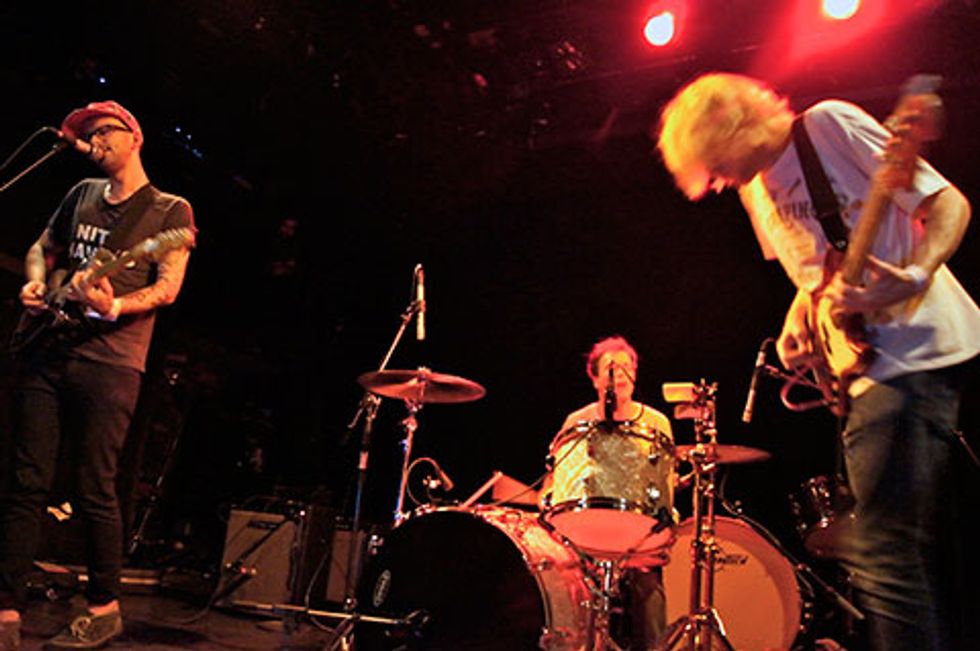 Since we've already done a fair share of coverage on
Best Coast
's lovesick,
summer-soaked songs
and
lead singer Bethany Cosentino's cat, "Snacks,"
we'll shift our focus of BC's Wednesday night show to the opening band,
Male Bonding
. Generally speaking, the members of Male Bonding have that noisy, Brit-boys-mixed-with-
Nirvana
sound going on with a rowdy, "let's break shit" presence. And I mean that in the nicest of ways. Within their short, 30-minute set, Male Bonding raged their way through tracks from their Sub Pop album debut
Nothing Hurts
, and instead of coming off as another abrasive-for-the-sake-of-being abrasive band, their loudness was what made this three-piece so easy to like.
Best Coast
came on at around 11 p.m., killing that head banger mood with a satisfying, but not too thrilling set. There was definitely excitement in the air when Cosentino and co. took the stage, but, at that point, there were also a lot of potent smoke clouds too.