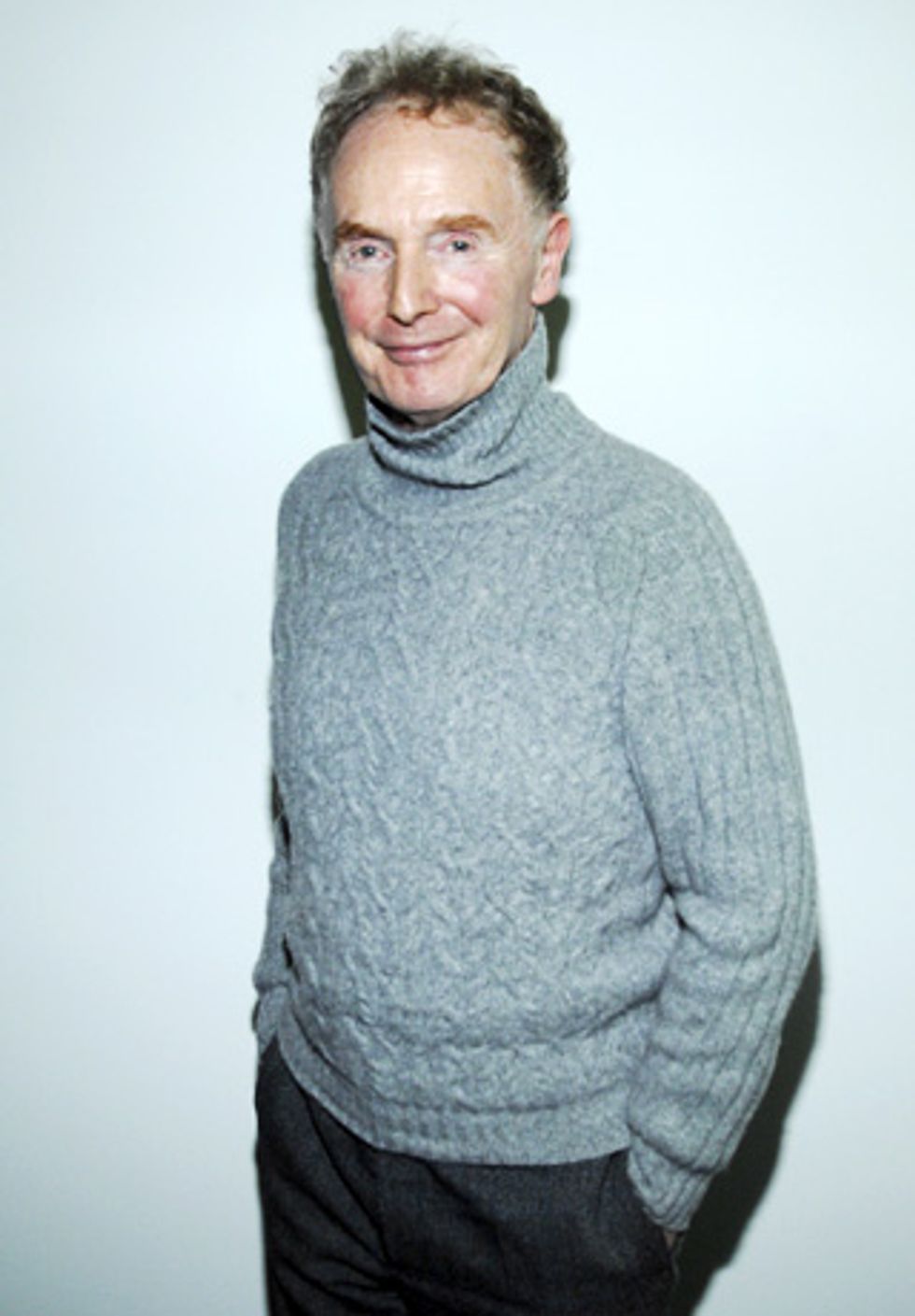 A crowd including Jeffrey Deitch, Alexandra Kerry, Sean MacPherson, Kai Kuhne, Sam Shipley, Jeff Halmos and Marcel Dzama packed into the Swiss Institute Monday night for a screening of Malcolm McLaren's short film Paris, Capital of the XXist Century. Like Walter Benjamin's 1930s opus the Arcades Project, a collection of writings on Paris which his work, Paris, Capital of the 19th Century, is based on, McLaren's film is a collage of French film clips and commercials from the past 100 years, including ads for toilet paper, spreadable cheese, and furniture polish. Here, McLaren tells us via email why he chose those ads and gives us an ambiguous but promising update about his Dior musical.

When you were working on this project, did you have have in mind what Walter Benjamin would think?
Inadvertently, Walter Benjamin gave me the title of the work, Paris, Capital of the XXist Century. I couldn't call the work just "Paris." It wouldn't describe what the work was truthfully about. This title stops anyone in their tracks from describing it as nostalgia. Nostalgia means for me, simply, 'dead tissue' and that is not exactly what this is about. The only part of the story that Walter Benjamin might have chuckled about is when I gazed at his German original edition of the Arcades Project, its title in Roman numerals, I thought it said, Paris, Capital of the XXIst (21st) Century. 'What a genius, I thought, to have come up with such an audacious title as that, as far back as the 1930s.' I simply had to use it! But on closer inspection much later, I discovered I had misread the title of Benjamin's book. The Roman numerals actually read, Paris, Capital of the XIXth (19th) Century. Nevertheless, I let my title intact.
What do you think the advertisements you used in the film say about this time period?
To answer this question, I must begin by explaining how I started to make the work. I chose from a private archive in Paris, a collection of ads (several hundred, in fact) that firstly spanned the whole of the 20th century. Secondly, I selected those advertisements that I felt spoke to me personally, subjectively, about Paris. Most were made for cinema. Some in the late '60s, '70s, and '80s for TV. Finally, I selected only those that I definitely could make an intervention with and by doing so, become part of its life. This started to change the context and began a new narrative, taking the work into the present. To be precise, I thought of simply being a flaneur, walking through Paris (through its advertising over an entire century -- the last century) thus making Paris, Capital of the XXist Century both have a past by my discovery in the present. And my contemporary urge to make the spirit of Paris both regenerative and transportative. I wanted to bring back those forgotten desires -- build a house you cannot not fall in love in.
Do you have any updates on your Dior musical? You said you were interested in approaching Disney to produce.

This project has stayed in my heart for a long time. And as I struggle with it, and will it into production, I believe it will emerge triumphant.

Photo by PatrickMcMullan.com