Natural beauty has taken a backseat to the Instagram look of the day: extreme contouring, face baking and meticulously painted-on eyebrows, among other trends taking over our timelines. But on the flip side, when celebrities like J. Lo and Beyoncé post a 'no makeup' selfie, the likes go through the roof. So, could we be rounding a beauty corner and returning to a fresh-faced moment? What other trends will be big in 2016? Which ones are on their way out? We talked to celebrity makeup artists, estheticians and beauty experts and asked them to weigh in on the one trend they'd love to see go away this year and what it should be replaced with.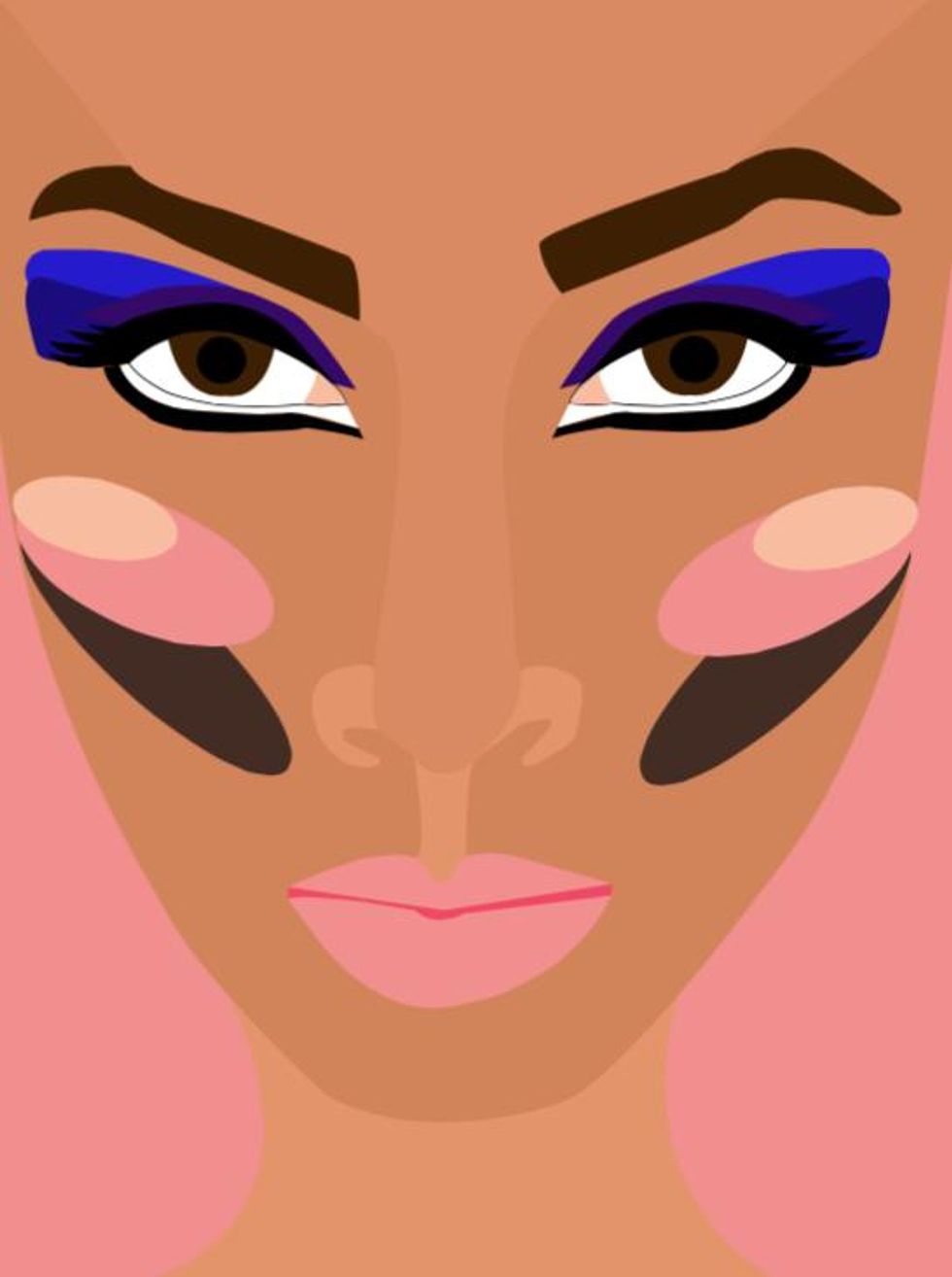 llustration by Morgan Zakarin

"Exaggerating your features by contouring is an overdone trend -- instead, let your natural skin glow. Healthy skin is always in. You'll get there with regular facials and a proper skincare regimen that includes exfoliation, booster treatment with hyaluronic acid, and a moisturizer to seal it in." -- Kate Somerville, celebrity esthetician and founder of Kate Somerville Skin Health Experts Clinic and skin care collection who has worked with Michael Jackson, Kate Hudson, Jessica Alba and Demi Moore, Paris Hilton, Jessica Alba and many more.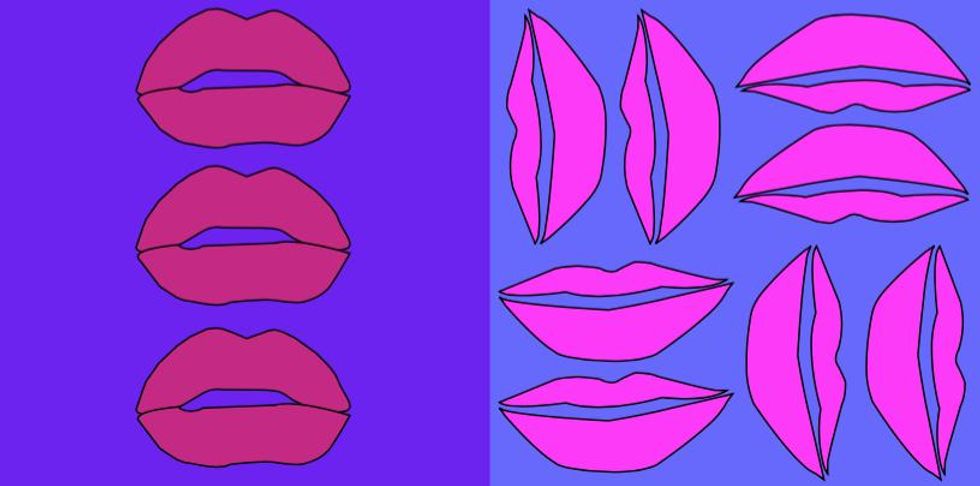 Illustration by Morgan Zakarin

"A beauty trend that I'd love to see less of in 2016 is the over drawn lip. Instead, create a lip that compliments and is proportionate to the features on your face. Top lipstick with a shimmery gloss, like MAC Cosmetics Lustreglass in Love Nectar, to give you a nice pouty lip." -- Emily Garrido, makeup artist to R&B recording artist Andra Day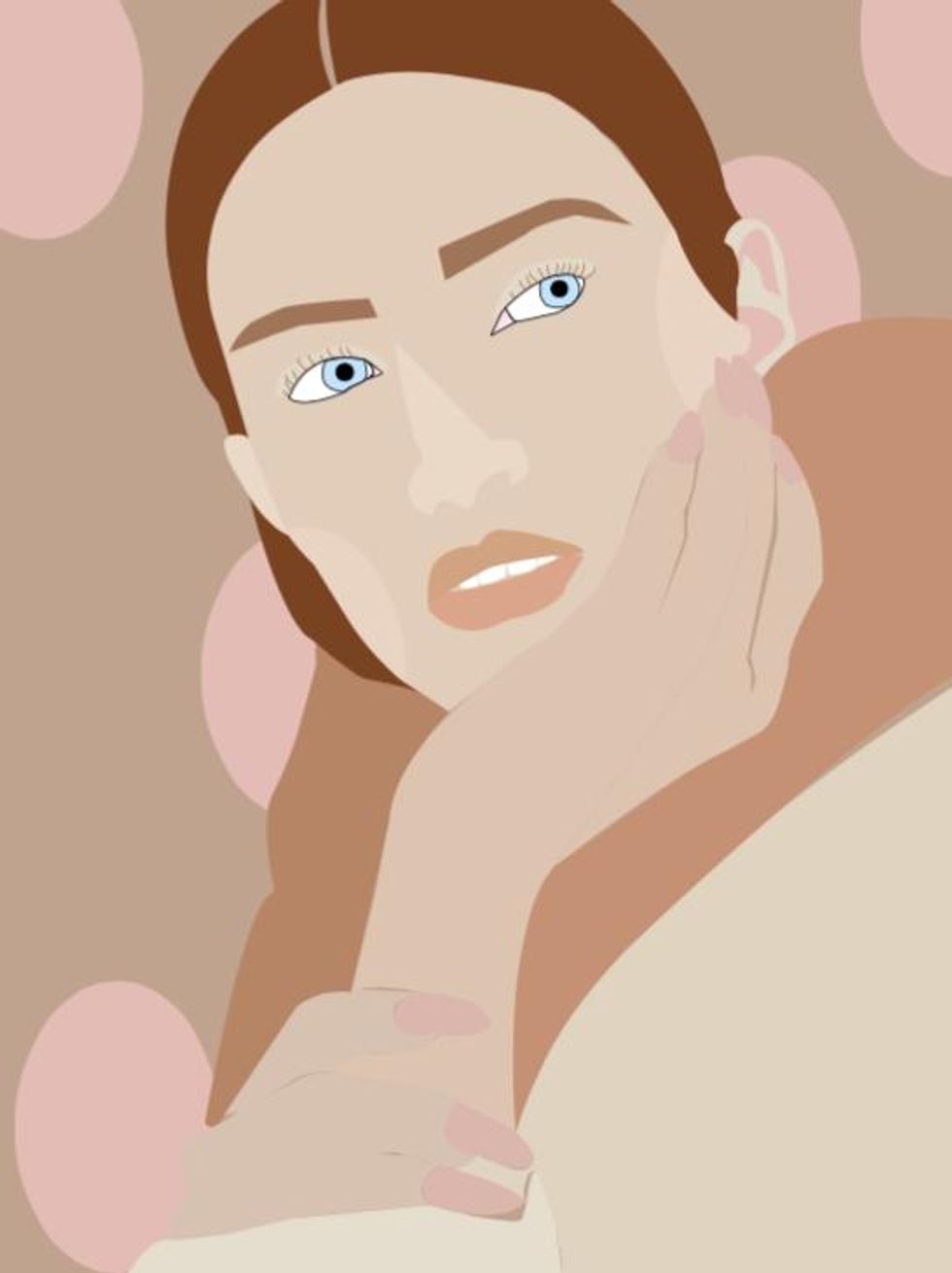 Illustration by Morgan Zakarin

"One beauty trend that I would like to see go is the use of stage makeup (i.e. baking, dramatic highlight and contour, etc.), which is now being marketed as everyday daytime makeup. I would like to see this replaced with makeup that is used to enhance your natural beauty, rather than makeup that has a woman hiding behind a mask. We need to look good in reality and not just in filtered pictures. To enhance, not hide, a client's natural beauty I use MAC Cosmetics Studio Waterweight SPF 30 Foundation. It's a sheer to medium buildable coverage foundation that still allows my clients natural beauty to shine through." -- Robert Greene, Honey Artists celebrity makeup artist who has worked with Kendall Jenner, Kylie Jenner, Taylor Swift, Iman, Zoe Saldana, Mariah Carey, Taylor Swift and many more.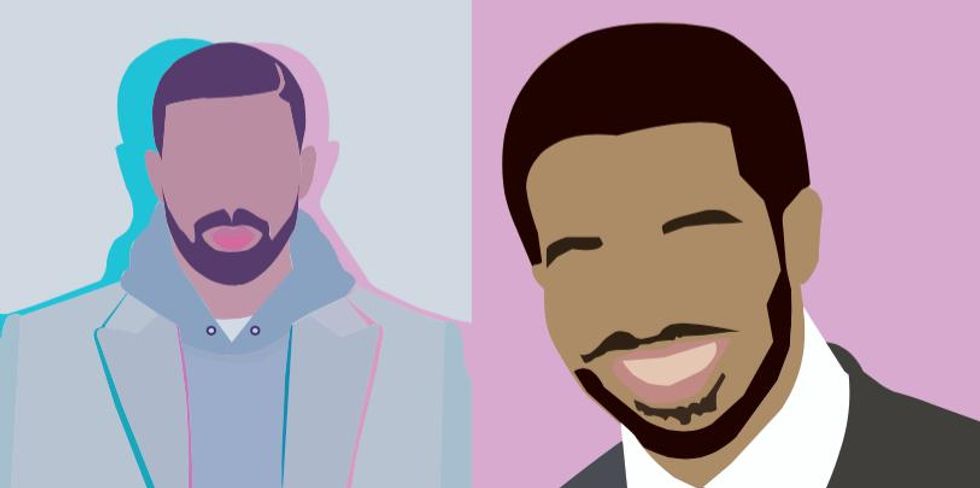 Illustration by Morgan Zakarin

"I think sharp lines on men would be nice to see go away. No manicured to a fault eyebrows, no sharp lines around the beard line, and no super sharp parts in their hair. Have the eyebrows grow softer and more natural. The beard line under the chin should just fade away also. A part in your hair is nice when it's more muted." -- Losi, Honey Artist Groomer who has worked with Al Gore, Denzel Washington, Harrison Ford, Hugh Jackman, Jake Gyllenhaal, Jon Hamm, Jon Bon Jovi, Justin Timberlake, Matthew McConaughey, Tom Hanks and many more.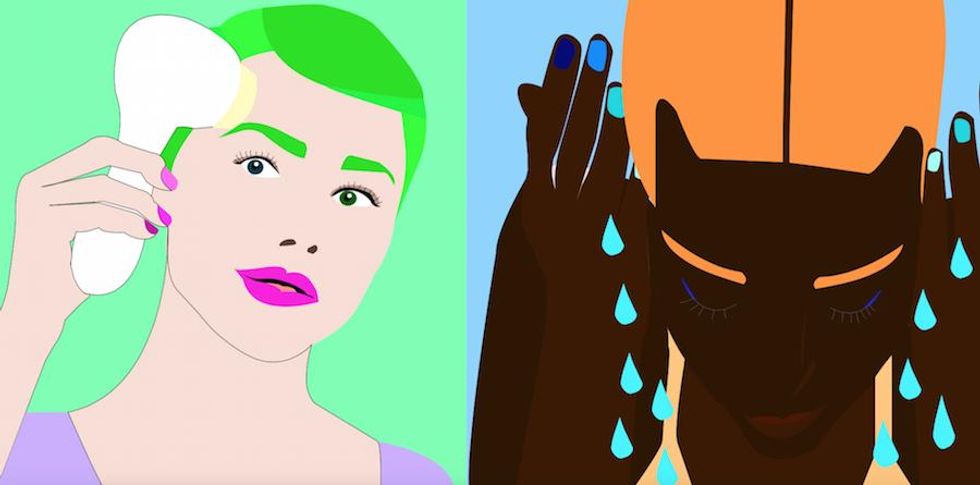 Illustration by Morgan Zakarin

"Stop over treating and exfoliating. Many of my clients over the years have come to me with thin, dehydrated skin because they had been using microdermabrasion, lasers and very active products continuously and simultaneously. This is not good for skin; it ages it more quickly and creates a very reactive surface. Skin should be supported and hydrated. I am a big proponent of healing treatments, facial massages & LED Therapy. These treatments done consistently will create healthy, strong skin that glows!" -- Joanna Czech, Celebrity esthetician founder of Joanna Czech Dallas who has worked with Charlize Theron, Kirsten Dunst, Uma Thurman and many more. Currently Czech is also serving as the Global Skincare Advisor for La Mer.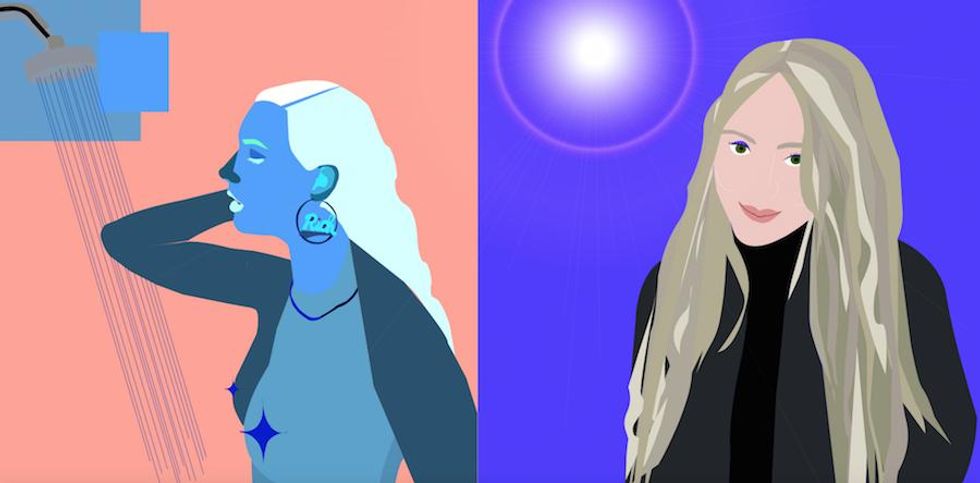 Illustration by Morgan Zakarin

"Stop shampooing your hair everyday! Switch to a gentle cleansing conditioner, like AG's new Texture Cleansing Cream. You don't need to wash your hair every day, so this still keeps ladies who are die hard daily washers happy, but will not strip hair of natural oils." -- Wesley O'Meara, Honey Artists celebrity hairstylist who has worked with Chloë Sevigny, Emma Watson, Ivanka Trump, James Franco, Sarah Jessica Parker, Sarah Paulson and many more.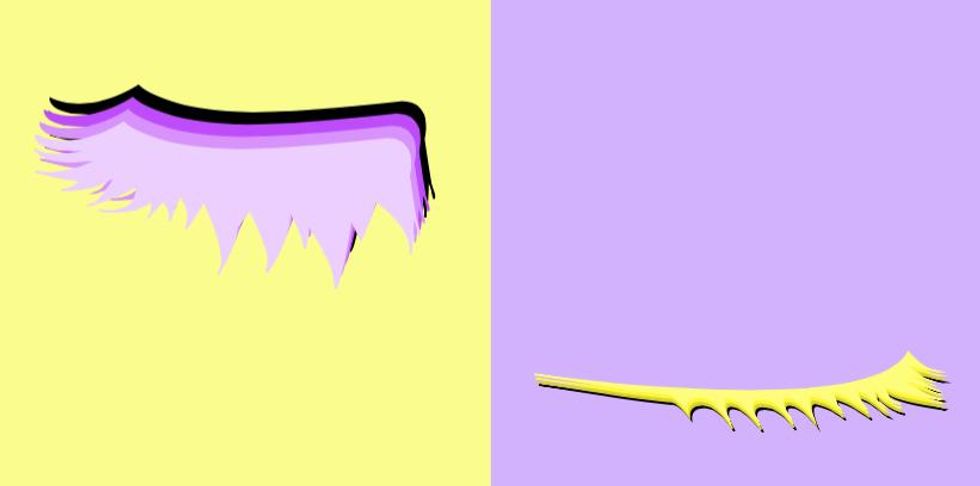 Illustration by Morgan Zakarin

"One trend I would like to see go away is the overloaded individual eyelash extensions. Too many lashes, all the same length, can be a bit excessive and unnatural looking. I would love to see this trend replaced with more natural looking lashes. Our lashes have different lengths and extensions should mimic the same natural growth pattern of your own lashes to enhance your natural eye shape." -- D'Andre Michael, Creator and Owner of U.G.L.Y. Girl Cosmetics, clients include Angela Bassett, Queen Latifah, Mary J. Blige, Jada Pinkett-Smith, Garcelle Beauvais, Guess, CoverGirl, Raven-Symone, Gabrielle Union, Eugenia Kuzmina, Tisha Campbell-Martin and many more.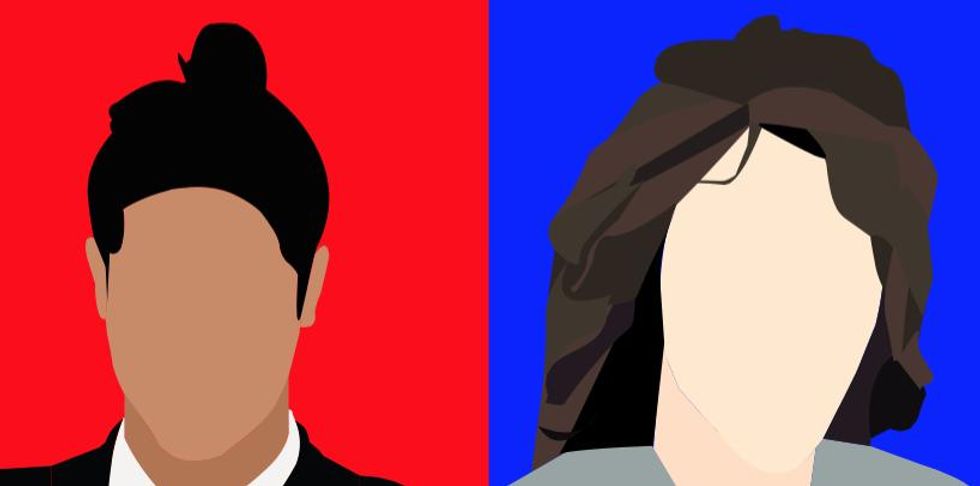 Illustration by Morgan Zakarin

"I think the man bun should die for 2016. It's time for it to go when companies have come out with clip on buns for men. It's making a mockery of it. I think men should rock a mid-length tousled haircut with natural texture. It can be tucked behind the ears and enough length in the front for it to be pushed off the face." -- Antonio Prieto, founder of Antonio Prieto Salon who has worked with Calvin Klein, Cate Blanchett, Jessica Alba, Mary J. Blige, Sting and many more.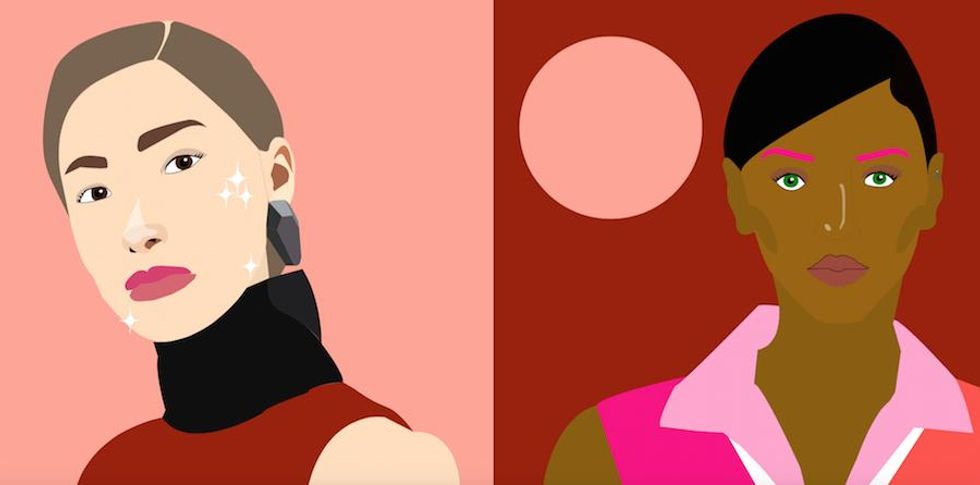 Illustration by Morgan Zakarin

"Illuminating primers are overkill. If you use an illuminating primer after your other skin care products and then apply foundation, powder and blush on top of it, how is the product supposed to illuminate through the other makeup you have applied? A better solution is to use a serum with a built-in primer ingredient as one of its bonus features, and an illuminating powder that will give the same shimmery effect to deflect attention off of your lines and wrinkles and instead onto your beautiful flawless face." -- D'Andra Simmons, Creator of the Hard Night Good Morning skin care collection.
You May Also Like