Have the fashion gods deigned to finally descend from on high to deconstruct bias-cut, fit, and design to us poly-blend clad plebeians who only think we know about fashion? Unless you've been hanging out in the dressing room of Casual Corner, you'd know that Bravo's runway hit Project Runway has been doing it for the past two seasons with fantastic flourish and style. And the big guys are in on it, too. Well, in a sense, if you count Heidi Klum, Michael Kors, and now even Tim Gunn as deities of the couture set (they're kind of a huge deal). But see, the best thing about Project Runway is that fashion isn't all just fancy French gutturals. With Project Runway, launching its third season Wednesday, fashion is fun again, and fashion is for everyone. But more importantly, fashion is done by real, live people who actually work to make you look your absolute best. It's designers like Alison Kelly and Keith Michael, two New York-based contestants, who not only pedal frantically at their Singer machines to make an outfit work but entertain as well as educate the public on what fashion is all about (and please, don't call it stuff).
Alison, 25, the well traveled and pretty Brigitte Bardot type and one of the youngest contestants this season is no newcomer to fashion. She's been designing since age 14 and her pieces pack a mean, punky punch. As for Keith, 34, he's got most bases of the fashion industry covered, having worked as both a menswear designer and fashion photographer for the glossies. He's also quite funny. Despite poor connections and much squawking into the phone, PAPERMAG got in a few questions with the two who wrapped filming last week.
Now throw aside your tattered copy of Vogue and turn on the television, for heaven's sake. You want to be in on this.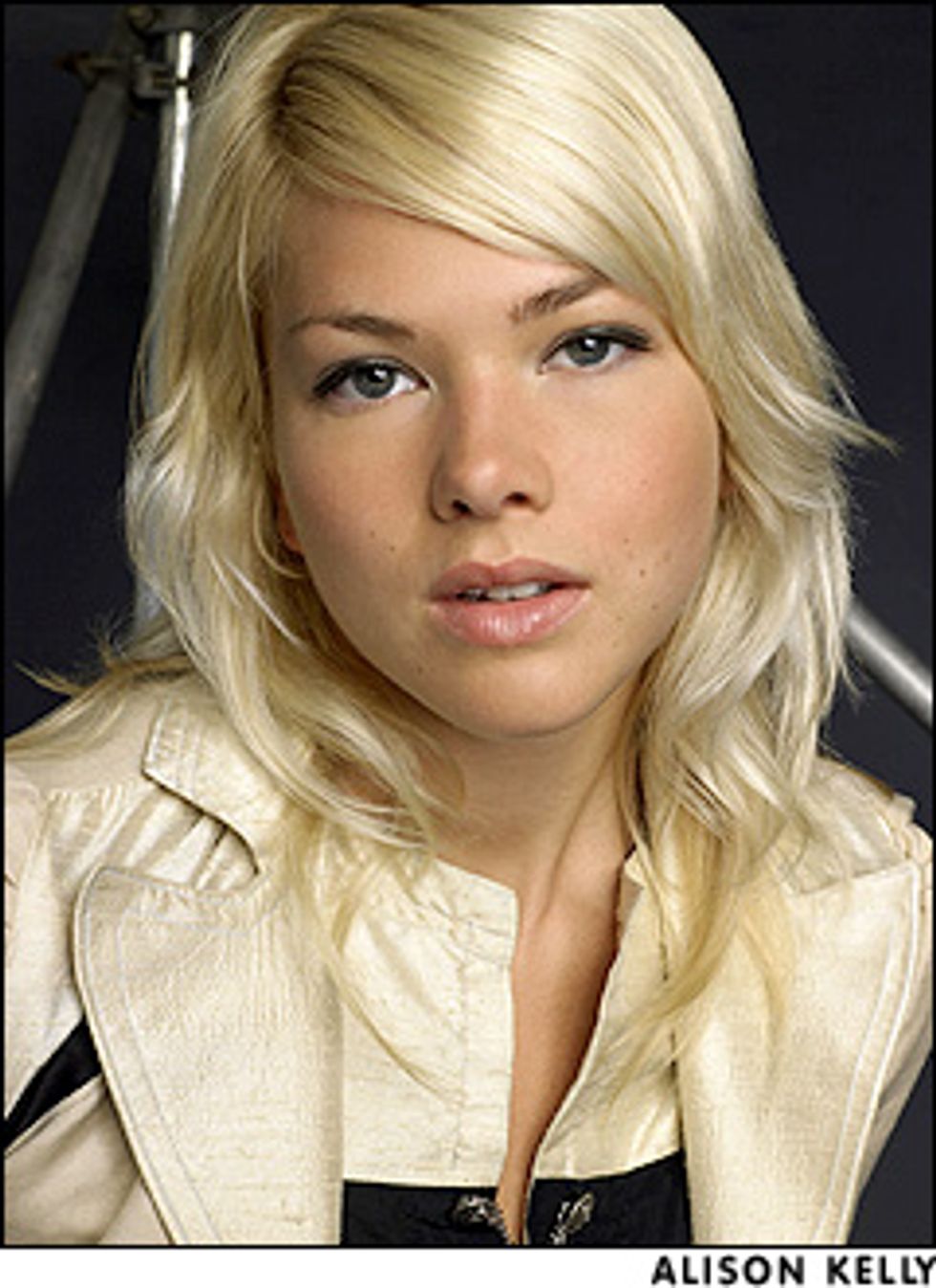 ALISON KELLY, 25
PAPERMAG: What were you most excited about before coming onto the show?
Alison Kelly: My designs being seen by people, the exposure I would get. I make clothes to make women feel better. The underlying message of my designs is to make beautiful things and make people happy. The more people I can reach, the better. I'm really excited about the show's ability to get this message across. I've been designing for the past three years and it's really difficult to get your name out there. It's really hard to be known especially when you're young. When I moved to New York I wanted to start over again, to do it right and to get my name out there.
PM: Did being a New Yorker give you an edge on the show?
AK: Being a New Yorker was definitely a plus because I knew where everything was, but it was also very difficult knowing that my apartment was just down the street and I couldn't go home. I wanted to go so badly.
PM: You are one of the youngest designers this season. Were you nervous about this?
AK: I have quite a bit of experience. I think it's a matter of talent and maturity. I started at such a young age that age within this group wasn't necessarily an issue.
PM: How does your international training factor into your designs? Is the United States a good place to do fashion?
AK: I'm very much interested in old Mexican culture and I incorporate that into my designs, especially in jewelry and bags. The hardware of that culture is really amazing and I want the rest of the world to see it. I am so curious and inspired by other cultures; living abroad opened my mind to aesthetics other than American and European. As for designing in the U.S., as long as I'm being creative I want to be in America and contribute to American fashion.
PM: Describe your aesthetic in a couple of words.
AK: Victorian punk pop. I do women's wear and I do mostly dresses and tailored jackets. There's definitely a Victorian influence but with a modern edge. I use a lot of lace and stiff tailored collars; my designs are feminine and powerful at the same time. When I started sewing, I put on patches the first time and it was expressive. I was in a punk phase at the time. I use a lot of black and white. I appreciate the technical aspect of clothing -- I want clothing to be beautifully made but also want it to look like it was in someone's hands, to have soul and personality.
PM: Do you have a favorite designer?
AK: Vivienne Westwood.
PM: The Devil Wears Prada -- did you see it? What did you think?
AK: Who was that about again�[laughs]
PM: Do you have a favorite fashion magazine?
AK: i-D, Flaunt, Paper -- I look at all of them.
PM: Your favorite personality from the past two seasons?
AK: I really love Santino and how cool he was. I definitely related to him. I really admired that he had his own style and that he stuck to it.
PM: Who's hotter, Heidi Klum or Tim Gunn?
AK: Tim Gunn has more female fans and Heidi has many more male fans.
PM: Which judge were you more afraid of, Nina Garcia or Michael Kors?
AK: Nina. She gives the most scathing comments -- but her comments were the most important to me.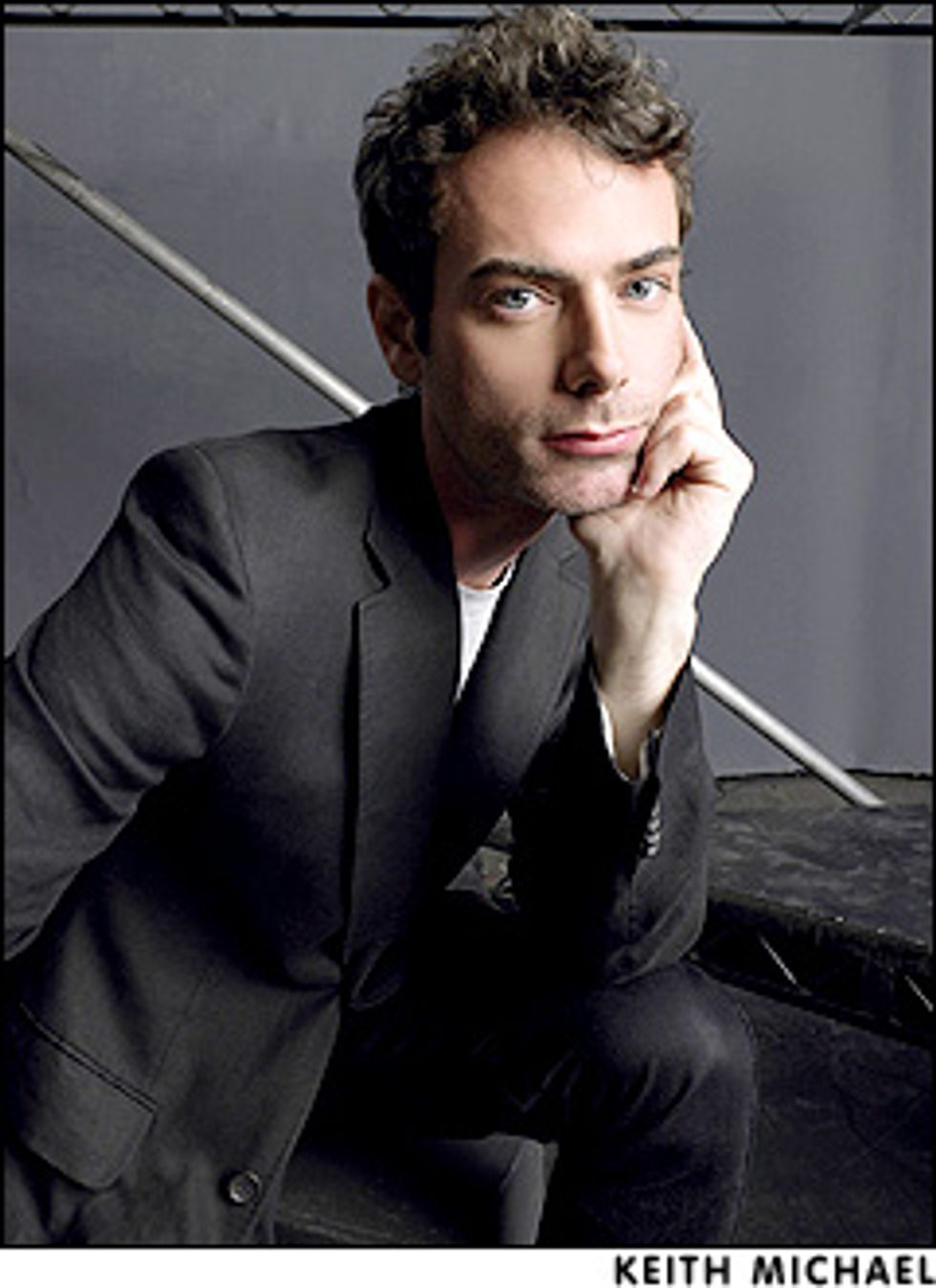 KEITH MICHAEL, 34
PAPERMAG: What was the experience like for you? Was there a lot of drama, a lot of tears?
Keith Michael: No tears, but a lot of drama and the experience was very much like nothing I've experienced before. There was never a private moment but I had great time.
PM: Why did you want to do Project Runway?
KM: To be in competition; the exposure the show would provide was an opportunity I couldn't pass up.
PM: Did being a New Yorker give you an edge?
KM: It's the best city in the U.S. I've designed in Los Angeles and found it very difficult to find material -- from fabric to inspiration. I travel around the city by foot and I'm inspired by everything around me. There are people from all around the world, and there's a lot of competition in the city as well in terms of other designers and that is very valuable.
PM: Were you known as a certain type of personality on the show?
KM: I think I was known as the talented one [laughs]. When I got to the show it reminded me of school; we were graded on designs, we had to make things fit well. School was hardcore: After the first semester the professor eliminated two students based on their grades. The show was like school basically. Either you succeed, or you're done. Project Runway was like going back to school.
PM: What were you most excited about before coming onto the show?
KM: I was excited about doing women's wear. I have a menswear collection and the show was about getting a new line out, and about being creative and experimental, which you can't do with the amount of time I spend on my menswear collection. Doing the show, I didn't have to worry about my business or my friends and I started doing women's wear; it was almost cathartic. I was allowed to design things that were more fluid.
PM: Describe your aesthetic in a couple of words.
KM: Cosmopolitan. It describes the people I want to dress, citizens of the world, people who are totally worldly and understand the world going on around them.
PM: Favorite color?
KM: Yellow. It's my favorite color, but not to dress someone in.
PM: Season 2 winner Chloe Dao talked a lot about striking the balance between fashion and business. How much is it about business and how much is it about fashion?
KM: It's hard to strike a balance at this point as a young designer. I have to have a collection that is cost effective so there definitely has to be a lot of business involved. I have to think about, is this going to sell, is this color going to sell? Right now it feels like I'm dealing with a lot of business, but there's always art. If it doesn't strike people, they're not going to buy it. As time goes by there will be more leeway to be creative and I can be more experimental. That's the approach I take towards balancing art and business. I don't want to be Van Gogh.
PM: Was PR an opportunity to take your design aesthetic to a new level, or just a way to expand what you've already got? In other words, were you expected to change your aesthetic in any way? Were you looking to do that?
KM: I took a complete different approach. That's what I was excited about. Menswear is somewhat rigid, with collars and sleeves and so forth. Project Runway was an opportunity to do one shouldered or two shouldered dresses if I wanted, with sleeves or no sleeves or a halter top. You can do so many things with women's wear! It was exciting to be able to play like that.
PM: Who's hotter, Heidi Klum or Tim Gunn?
KM: Oh, Heidi Klum is definitely hotter. Tim Gunn's very personable; he had a very nice personality. I thought he might be a little more involved though, we didn't see him as much as I thought we would.
PM: Which judge were you more afraid of, Nina Garcia or Michael Kors?
KM: I felt very confident in front of them. If they didn't like something I could talk to them about it and I could explain what I was doing. Michael Kors can be biting. He's tongue-in-cheek about a lot of things and very harsh. Nina could be harsh because she'd just be like, "I don't get it." She was very funny in that regard. She made me laugh. She definitely has a poker face when she says things like, "What were you thinking?" It was great.
Project Runway premieres on Wednesday, July 12 on Bravo.