Mafalda is one of the fashion world's favorite budding pop stars. The 24-year-old performs at many of downtown New York's coolest venues but has also been known to appear at a party hosted by Valentino or a store opening for Spanish retailer Massimo Dutti. She's now made her first video for her new single "Hate Me Right," premiering below. Read on for a chat with the London-raised artist:
Tell us about the song "Hate Me Right."
I wrote it with two people that I love to work with, Doug Schadt and Coyle Girelli. We were hanging out at the studio and after a long day of writing and eating a huge Williamsburg pizza, "Hate Me Right" was born. The song is about how I don't like to keep problems bottled up. It's about "saying it to my face" if you have an issue that's bothering you or something you aren't telling someone.
It has a very poppy beat but the lyrics are dark. Was that always the plan when you wrote the song?
I don't usually plan for a specific mood or vibe when writing a song but I knew I wanted this track to be upbeat. The dark side just kind of came out of the creative process.
Tell us about the video. Is this the first narrative video you've done?
This is actually my first music video ever, so I wasn't really sure where to start with it. I was drawn to the work of an amazing videographer, Symone Ridgell, particularly what she was doing with colors and textures. I'm really happy with how everything turned out and I'm so excited to share it with everyone.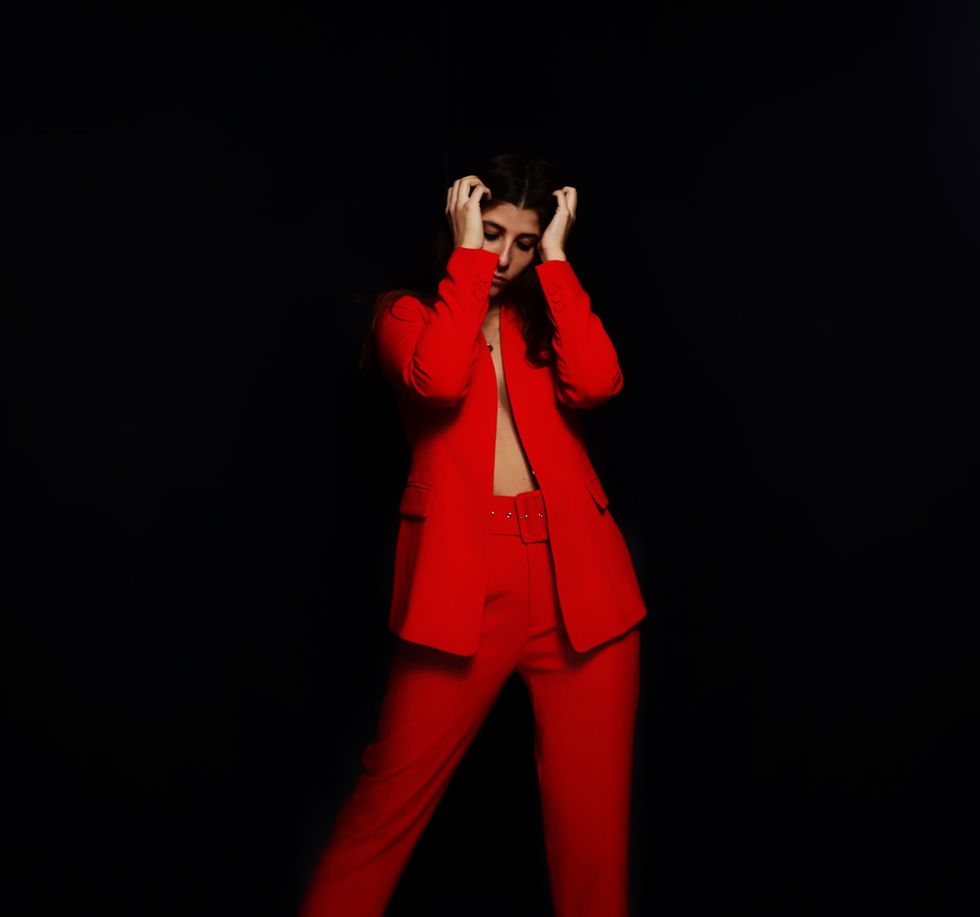 Have you been performing "Hate Me Right" at your recent live shows? How has the audience reacted?
Absolutely! Actually, that was a really important part of my creative process. When I was picking the songs that would make the cut for my upcoming E.P., I would always test them out at my gigs. Listening to positive reactions from the audience really energized and pushed me forward. "Hate Me Right" was a crowd favorite so it felt like the correct fit for my lead EP single and first video.
Do you have any live shows coming up soon?
I have quite a few shows lined up for 2019 already. I'm opening for the incredible Italian Artist, Emma, in Milan on the 26 February and Rome on March 1. I also organized a few gigs in cities I haven't yet played in Europe and on the West Coast. Performing is what I look forward to the most, and I'm always excited to share my music live! Stay tuned for the exact locations.
Photo courtesy
Sign Up For The Morning PAPER