For the Melbourne, Australia leg of her wildly successful Rebel Heart world tour, head bitch in charge, Madonna, decided to give her fans down under a real treat.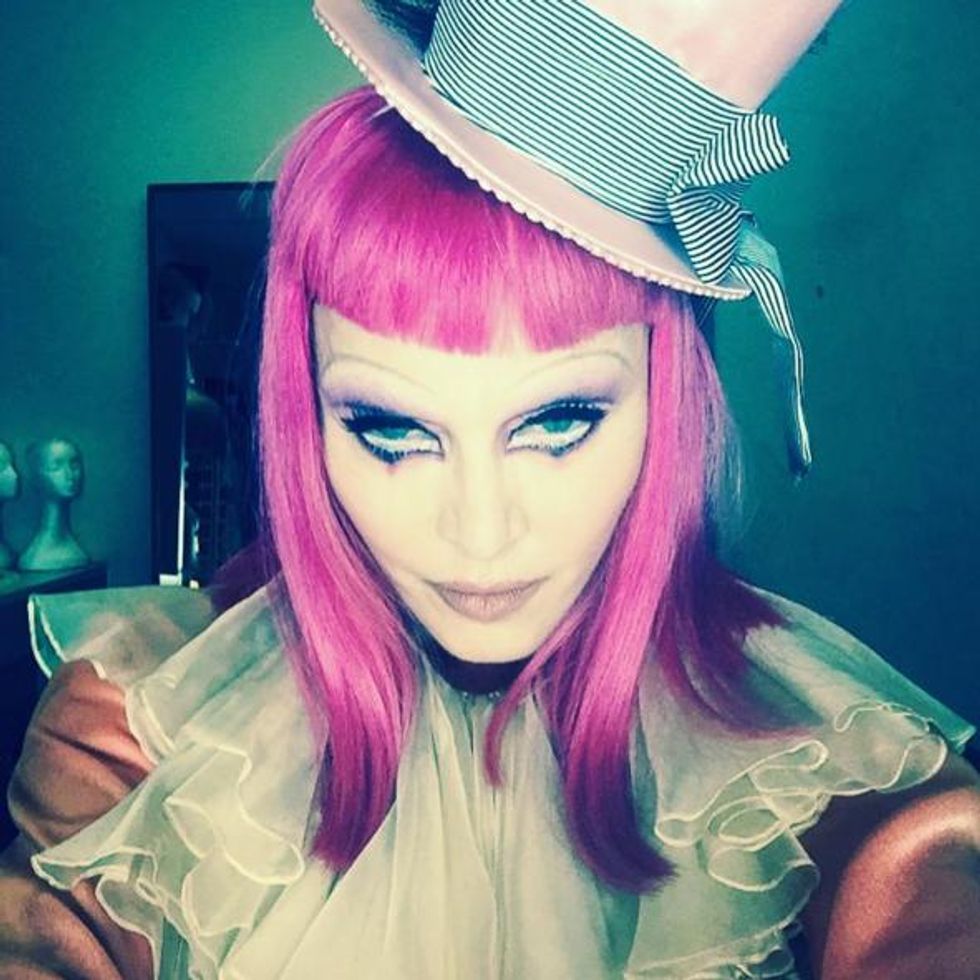 Specifically, she dressed up like a sad clown-Raggedy Anne hybrid and served us full on wine-drunk Pagliacci.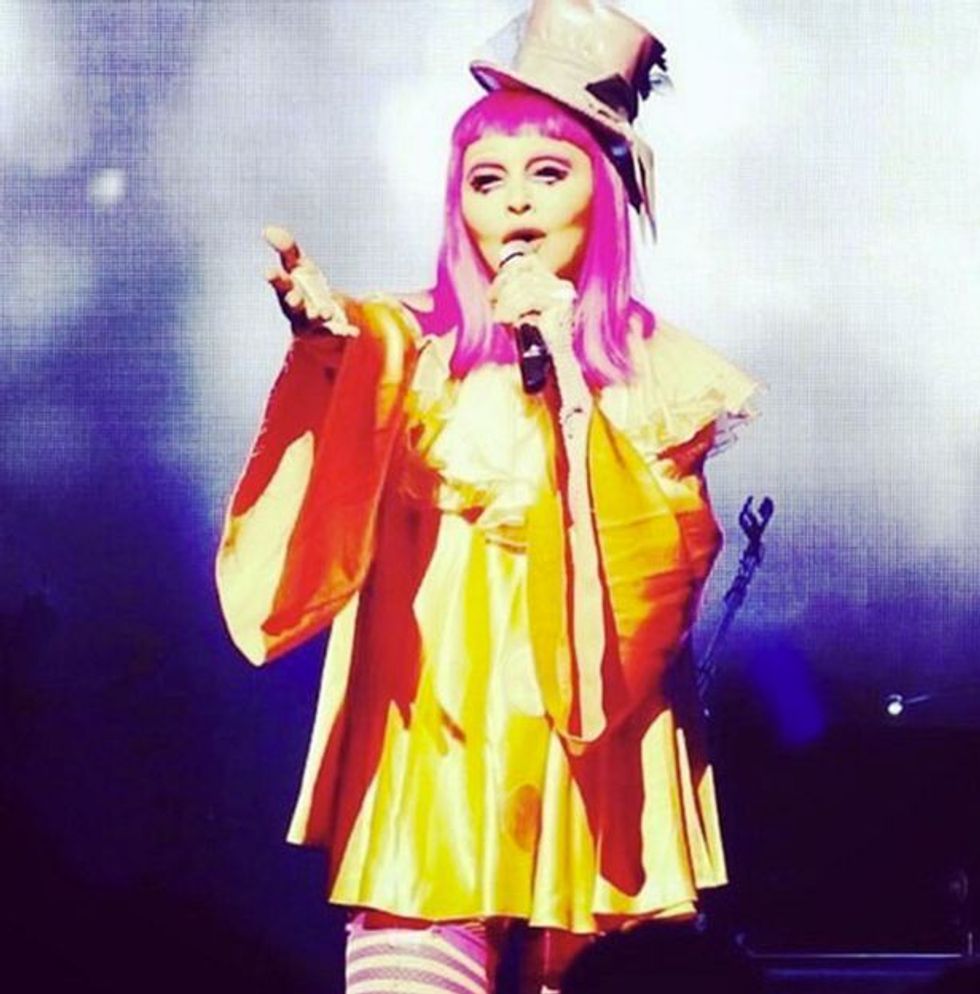 An aspiring stand-up comic, Madge showed up four hours late, and made a few very very Madonna jokes (because whats a clown without some funny!) like "Do you know how to get a clown pregnant? You don't, because no one wants to fuck a clown."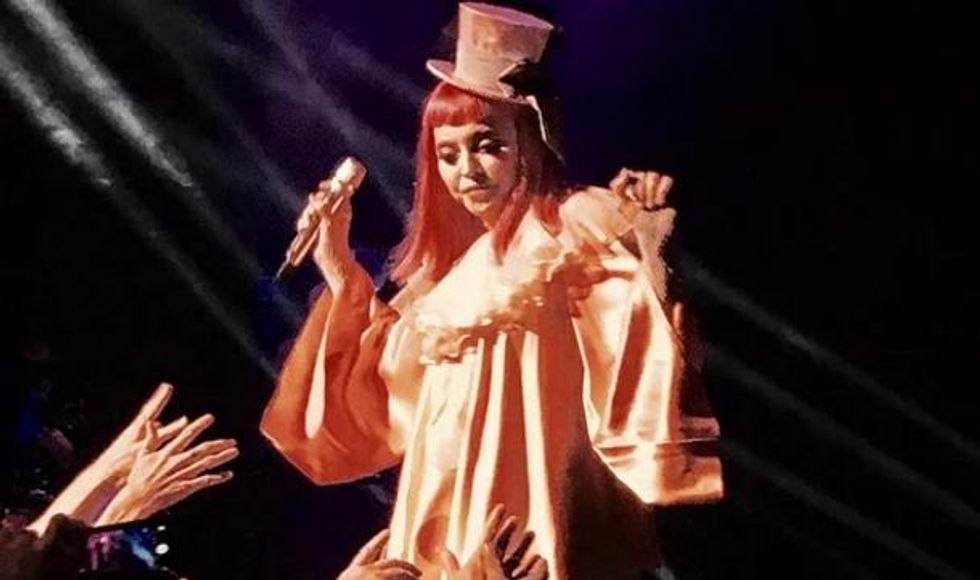 She also hinted at the real life legal drama occurring between herself and her ex-husband Guy Ritchie, regarding the custody of their 15-year-old son Rocco...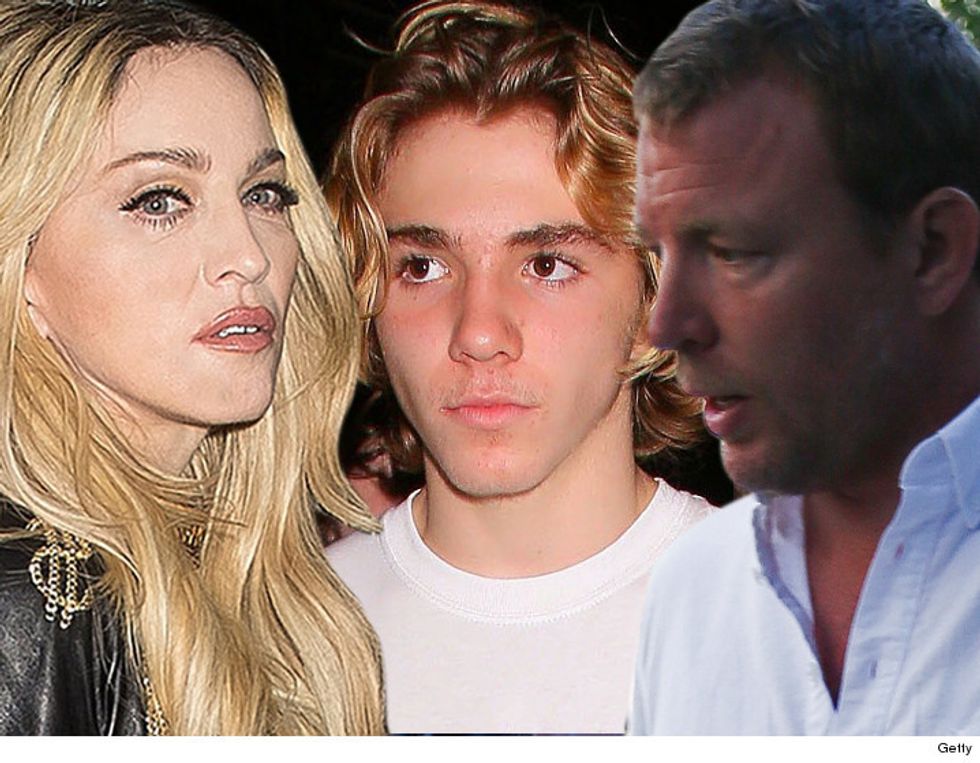 ...in case you were out of the loop, Rocco has been estranged from his mom, and the singer is apparently losing steam in her quest to have him return to the US from his father's in London.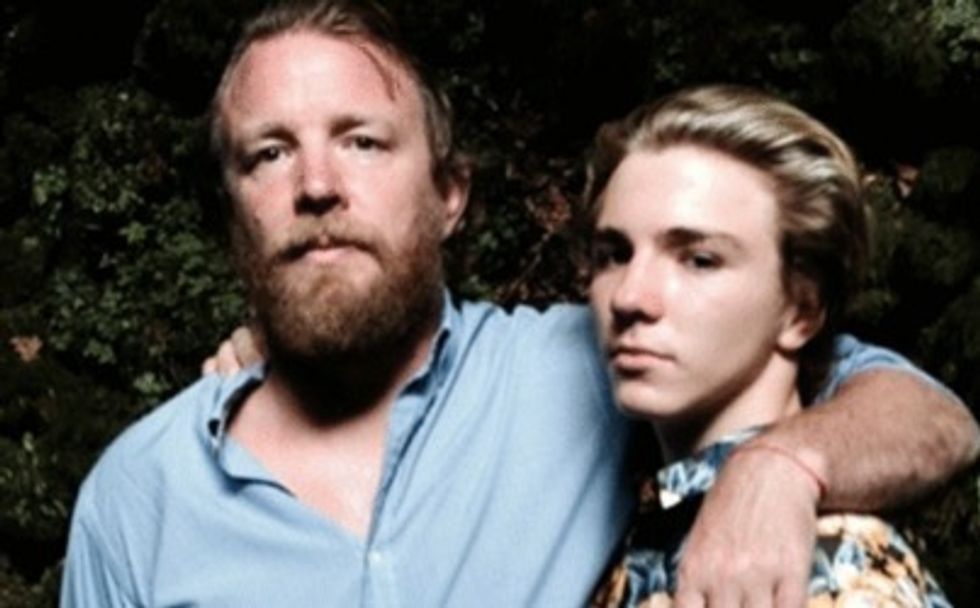 She dedicated her performance to Rocco (with a giant photo of him on screen), and at one point started crying.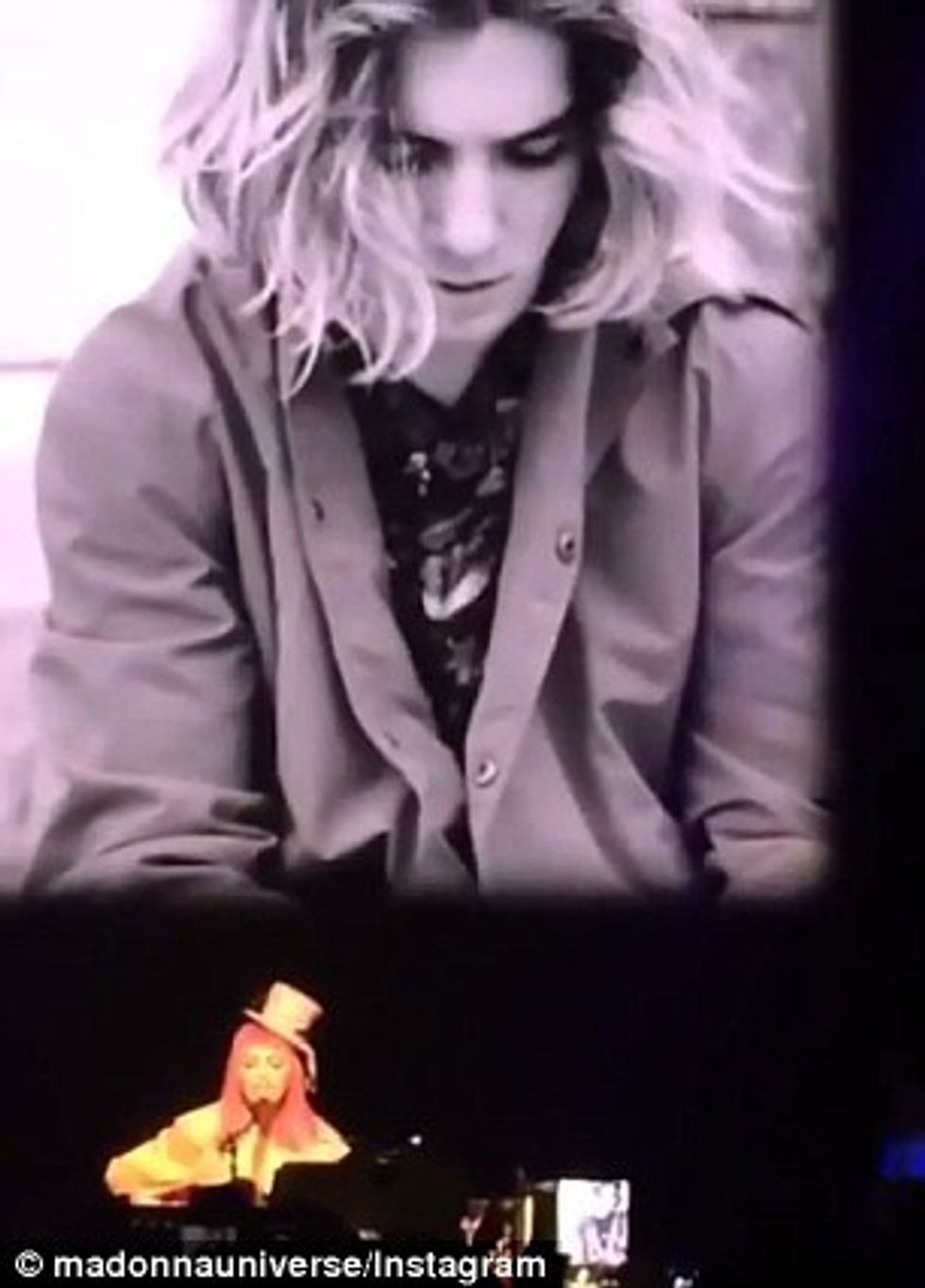 :/
Madonna then launched into a very, very good, and very painful rendition of "Send in the Clowns" from the musical A Little Light Music; the queen hasn't sounded that good in a long time.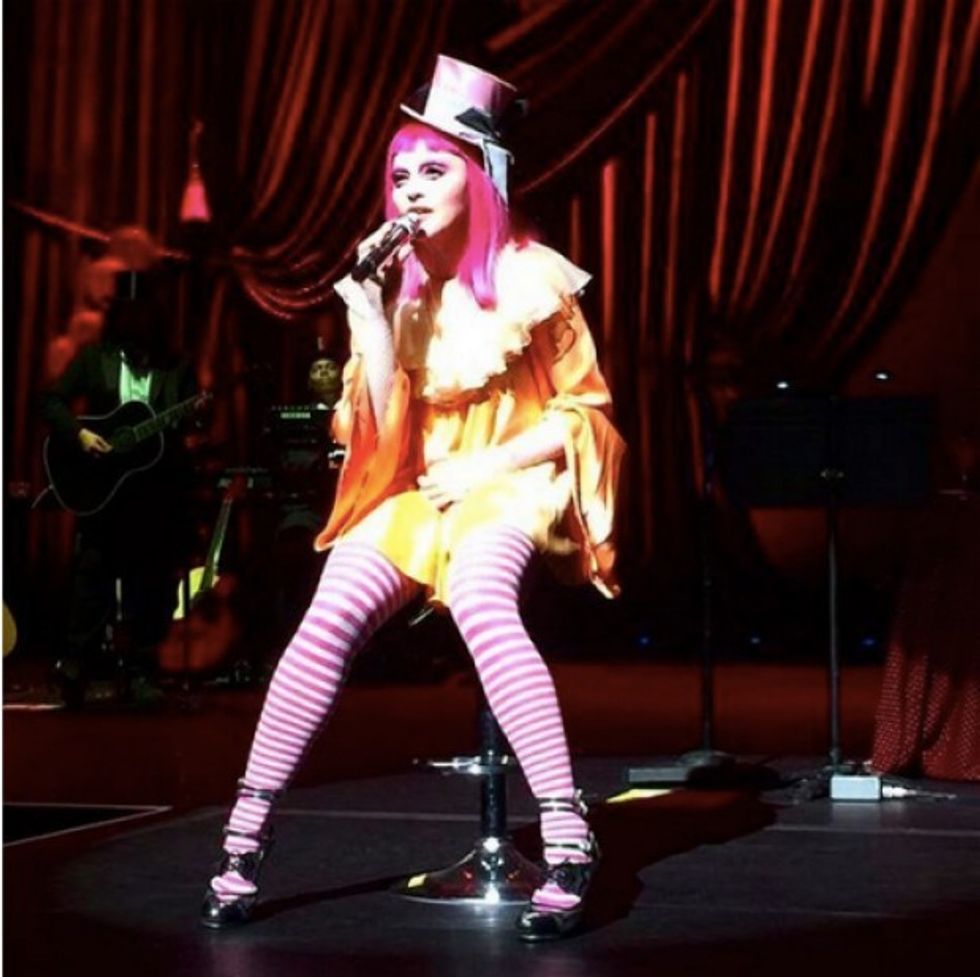 It all feels like some boozy, burned out Broadway star's cabaret show we shouldn't be seeing, and it's fucking brilliant.

You May Also Like