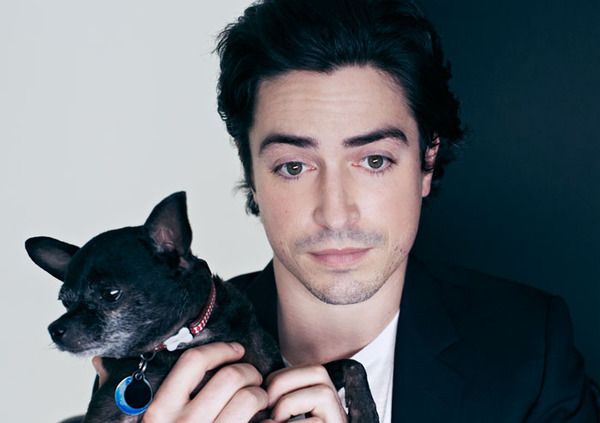 "Charming, New York energy," read the casting sheet's pithy description of a role that has improbably turned into one of the most complex new characters on Mad Men -- a show already famous for having more head cases than a psychiatrist's waiting room. It was 32-year-old actor Ben Feldman (who previously appeared in the horror flick Cloverfield and TV comedies Drop Dead Diva and Living With Fran), who ended up landing the role that turned into Sterling Cooper Draper Pryce's brilliant, dark and unpredictable new copywriter, Michael Ginsberg. "They were pretty vague," says Feldman, recalling his first audition with Mad Men creator Matthew Weiner, its star, Jon Hamm and one of the show's award-winning writers, Erin Levy. "They certainly never said anything about the Holocaust stuff." The Washington, D.C. native is referring to his spine-tingling scene in season five, where Ginsberg--one of the first Jewish employees at SCDP--tells his fellow copywriter Peggy Olson (Elisabeth Moss) two parallel origin stories about his past. In one he reveals himself to be an orphan born in a concentration camp, and in the other, a Martian. Suddenly it becomes very apparent that the madras-sport-coat-wearing, "New Yoik"-accented upstart is, as Feldman put it, "not just the office goofball anymore."

After that pivotal scene, it would appear that Weiner is hatching some serious plans for Michael Ginsberg when
Mad Men
returns for its sixth season this April. But the actor knows from being a devoted fan of the show since its pilot that there are no guarantees in the world of Don Draper & Co. "I'd read the script to the end of every single episode last season to make sure I wasn't killed or fired and I was still relevant, because sometimes characters can just disappear," he says. "Even at this point, I feel like it's one long audition process."
***

Ben Feldman answers our TV survey:
What's the best thing about going to set everyday? The worst?
Best: The cast rocks. I'm the loser who gets to sit with the popular kids. Worst: Cleaning Jon Hamm's trailer for him and doing his laundry every single day.
Do people come up to you to talk about your character? What do they say?
Mad Men
fans are super respectful. Before I was on this show, if someone recognized me, they talked to me like I was a street juggler: "Hey buddy! Come over here and take a hilarious picture with me and my wife." Now they talk to me like I'm their rabbi: "I'm sorry to bother you but your work means a lot to me and I just wanted to give thanks."
Do you watch your show when it airs?
I've been watching since it began. So yeah, I can't let a few scenes with me in them ruin one of the best shows in history.