Macklemore and co-conspirator Ryan Lewis continue in their "face-in-hands" 2016 (check your White Privilege II), with another unbelievably cringefest tune, "Spoons."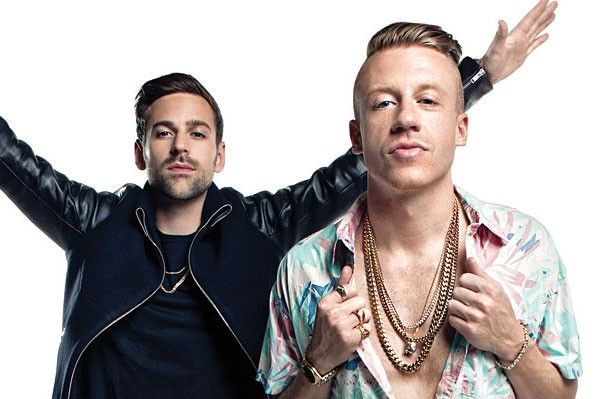 The rapper tweeted the song out yesterday afternoon, with the caption "Happy Valentine's Day to all my lovers out there. This song is for you...#Spoons"
Oh, god!
The song--an ode to Netflix, handjobs and thwarted sex-sessions--has normcorny lyrics like this:
"And she's like 'I'm tired'/I'm like, 'Aw man'/I was about to crush the coochie like a tall can."
'She said 'Fifty Shades of Grey was the best read'/I said' I'm more a Giving Tree type of guy--Shell Silverstein (he's awesome)'"

"You watched ahead on the fourth season of Game of Thrones/I hold that against you/I want to forgive you, but inside, I'm resentful/with your lame claims that we had different schedules/I've seen your Netflix queues; you're busted!"
Ew!
The song ends with Macklemore (real name BEN) whisper-singing, "Every time I go to sleep, I wish that you were next to me/Two people that were meant to be under the sheets/I'm spooning you, you're spooning me."
My blood has turned cold, but I guess I small sliver of me is charmed.