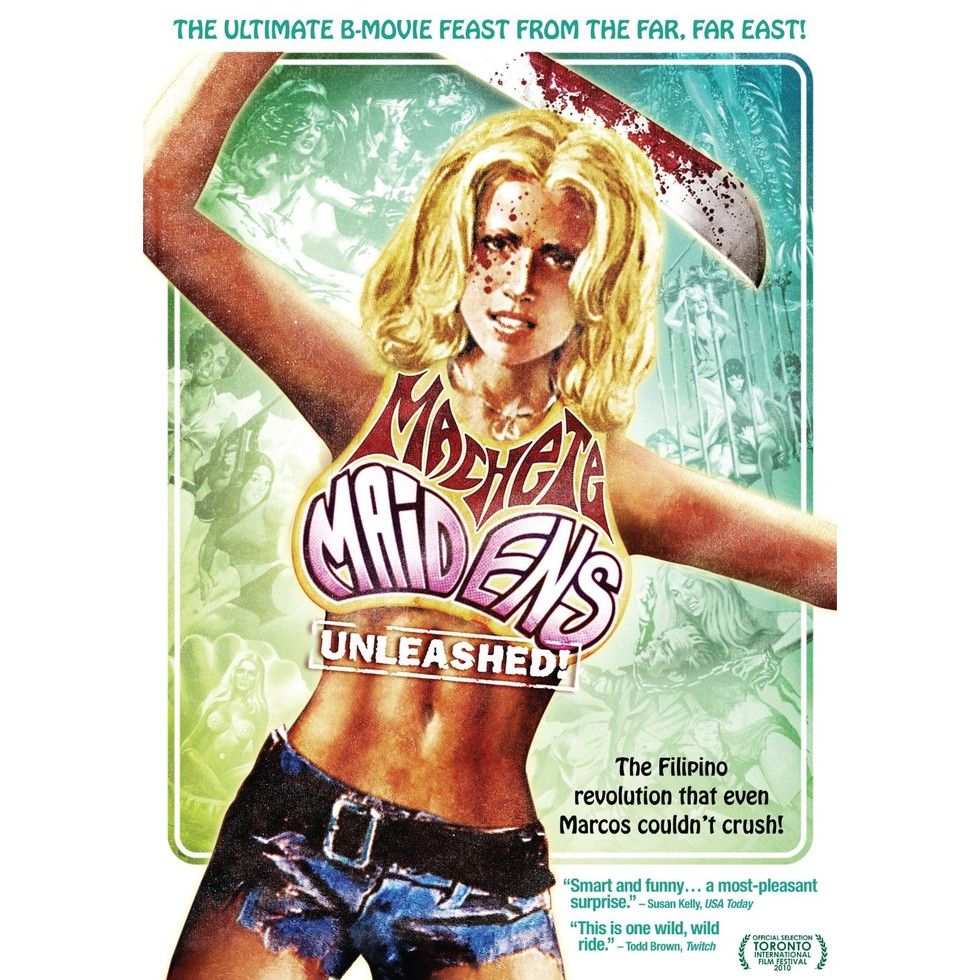 Out now on DVD is the fabulously fun documentary on Filipino exploitation films,
Machete Maidens Unleashed!
(Dark Sky Films). Director
Mark Hartley
who made
Not Quite Hollywood
about Australian genre films now uncovers the loony world of action, horror and drive-in classics made during the '70s and '80s in the Philippines.
Roger Corman
's New World Pictures took advantage of the cheap rates and government laxity that encouraged films to be made and helped turn out women's prison movies like
The Big Doll House
and 
The Big Bird Cage
(and countless others) which were huge hits in the States. Horror films with paper mache monsters by
Eddie Romero
were cranked out and other bizarre fare like action films with 3 1/2 foot midget
Weng Weng
in
For Your Height Only
were also born from this wave of films. This hilarious trip into the wacky world of grindhouse also features interviews with directors and actors
Joe Dante
,
Jack Hill
,
John Landis
and others. A blast!