Do you love awkwardly positioned pictures of yourself but hate the ease of taking photos with your phone? Enjoy inconveniencing others with an exceptionally long stick, but wish it could somehow be more unwieldy? Never fear, now there is the MacBook Selfie Stick, for when you want to be next-level obnoxious.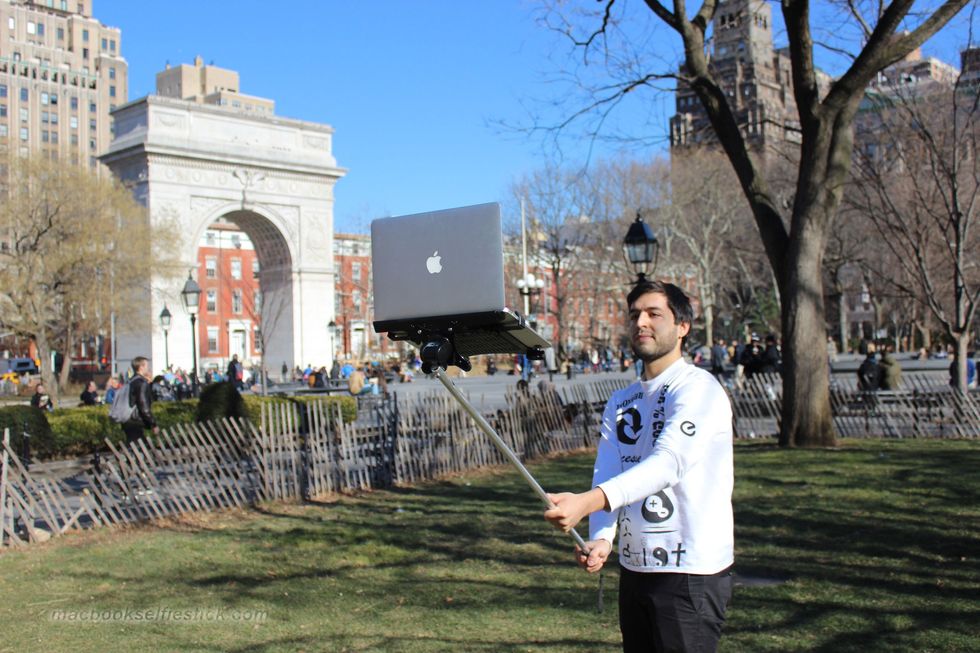 Moises (Art404), John Yuyi, Tom Galle/macbookselfiestick.com
It seemed like the plague of ridiculous selfie-facilitating tools had reached the apex of ridiculousness with the selfie arm, but New York City artists Moises (Art404), John Yuyi, and Tom Galle have taken it to a new level. (You might recognize some of these names as the geniuses who brought us the Netflix and Chill Airbnb.) Their MacBook selfie stick is designed to be as cumbersome as possible, with a solid metal pole and laptop holster that doesn't contract. Unfortunately, the latest in selfie-taking-technology is not for sale...yet.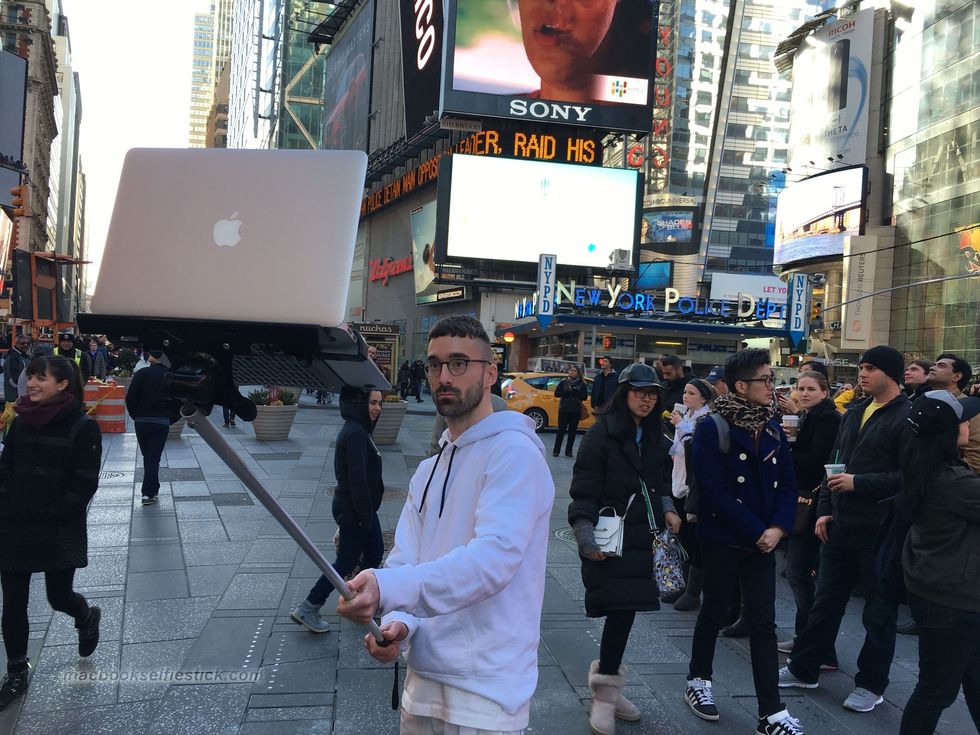 Moises (Art404), John Yuyi, Tom Galle/macbookselfiestick.com