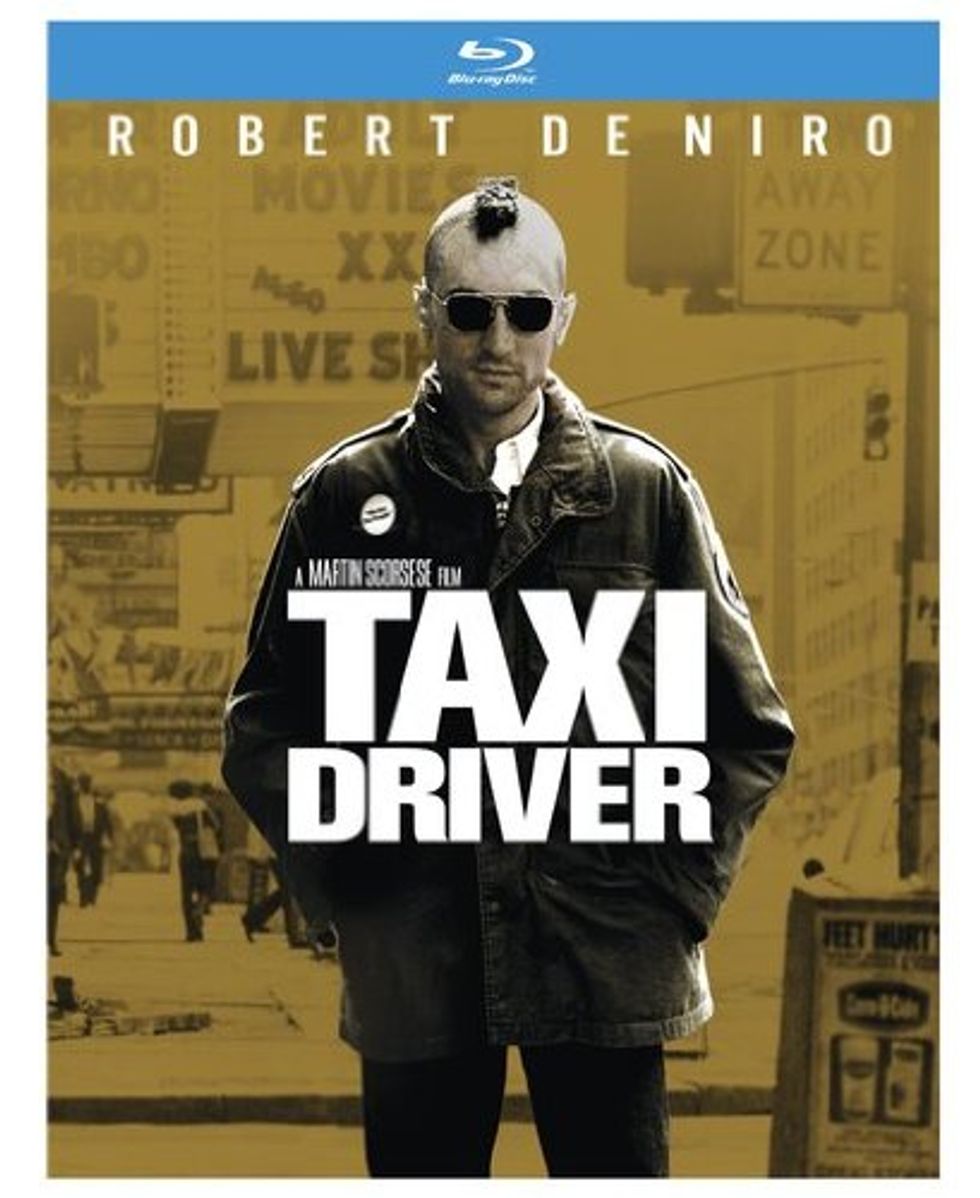 Taxi Driver
(Sony),
Martin Scorsese
's brilliant, nightmarish, paranoid vision of an unhinged cabbie (
Robert De Niro
in one of his finest performances) looks astounding on this recent Blu-ray release. The disc captures the luminous, hallucinatory quality of
Michael Chapman
's cinematography and retains the grain of film as well.
Bernard Herrmann
's haunting score sounds amazing as well.
Paul Schrader
's superb script (echoing
Dostoevsky
's
Notes From Underground
) follows the sleep-deprived taxi driver as he yearns for the beautiful political campaign worker (
Cybill Shepherd
) and tries to save the teenage prostitute (
Jodie Foster
) as the city teams with scary imagery. Scorsese in an illuminating interview explains his cinematic influences during the 1976 making, which includes everything  from Fassbinder to Godard to
A Bigger Splash
(the film about artist
David Hockney
). There are scores of extras including a then-and-now visual essay of New York's radically different landscape. But the film still packs and emotional punch. Even a simple shot of an 
Alka-Seltzer fizzing in a glass still manages to fry the brain.