At last night's Heavenly Bodies-themed Met Gala, artist, model and Grownish actor Luka Sabbat took over PAPER's Instagram for an insider peek at what goes on at fashion's biggest (and most star studded) night of the year. We caught up with Sabbat as he got ready for the event, to which he wore H&M. Sabbat shared his thoughts on personal style, the intersection of art and fashion and the changes he'd like to see in the industry moving forward:
Related | Model Crush Monday: Luka Sabbat
How do you think art and fashion intersect?
I think they intersect, a lot of fashion takes inspiration from art. the same way you can make a tiny little shitty sculpture, and you can say it's art, but no one can't tell you that it's not art.
In what ways do you think fashion has impacted your life?
It's made me very conscious in what I wear in proportions, you know, like a higher taste level, to be able to understand the composure and what goes with what.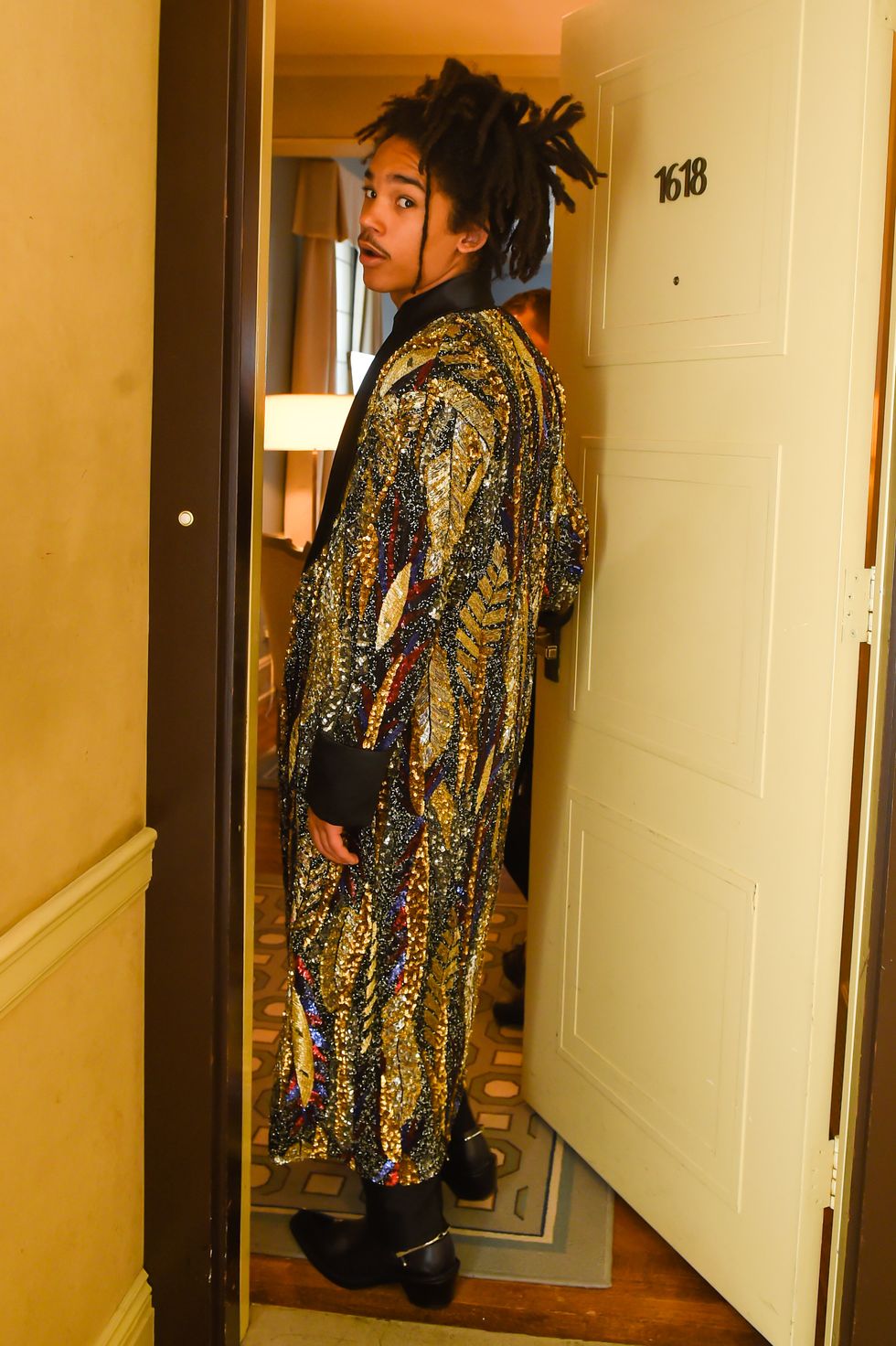 Why is personal style important? Why do you think people are drawn to yours?

The first thing people see before they see your face is, or they see it at the same time, is your outfit. Some people appreciate certain things. I wear a lot of stuff that people don't know about, like it's designer stuff, but it will be archive. A very niche demographic apricates it.
What're your thoughts on this year's Met Gala theme? How are you approaching it for the red carpet?
I think it's going to be interesting, because there's so many paths you could take. I'm pulling up in a very godly type robe by H&M. it's very tapestry vibes. Tainted window vibe and the chain is Jesus with a barbwire chain, and that speaks for itself.
What changes would you like to see in fashion?
Who am I to say? I just want people to stop taking it so seriously sometimes.
Photos Courtesy of Luka Sabbat
Sign Up For The Morning PAPER