East and West collide to form the perfect medley for ASICS X Foot Locker's "Welcome To The Dojo" pack. The two brands' long history of celebrating arts and individuality has now grown beyond the realm of fashion and into the world of entertainment. "The Sun and the Snake" stars Luka Sabbat, Princess Nokia, and YFN Lucci as the voiceover talent for a shoppable anime short series, which lets viewers purchase gear directly from the platform as they follow "Sneaker Samurai," played by Sabbat, on a journey to find his stolen sneakers. PAPER caught up with Sabbat to chat about the series, his own personal style, and the "Welcome To The Dojo" pack that drops August 24th in Foot Locker, Footaction and Champs Sports:
How did the campaign come about?
Foot Locker had me in mind for this project, so they hit up my team like, "Yo do you want to voice this? We'll draw a character for you." I saw what it was and I was like, "Oh shit this is fire, I look sick." I had a sword and I was tall, so I was like fuck it, let's go. Next thing you know it was done.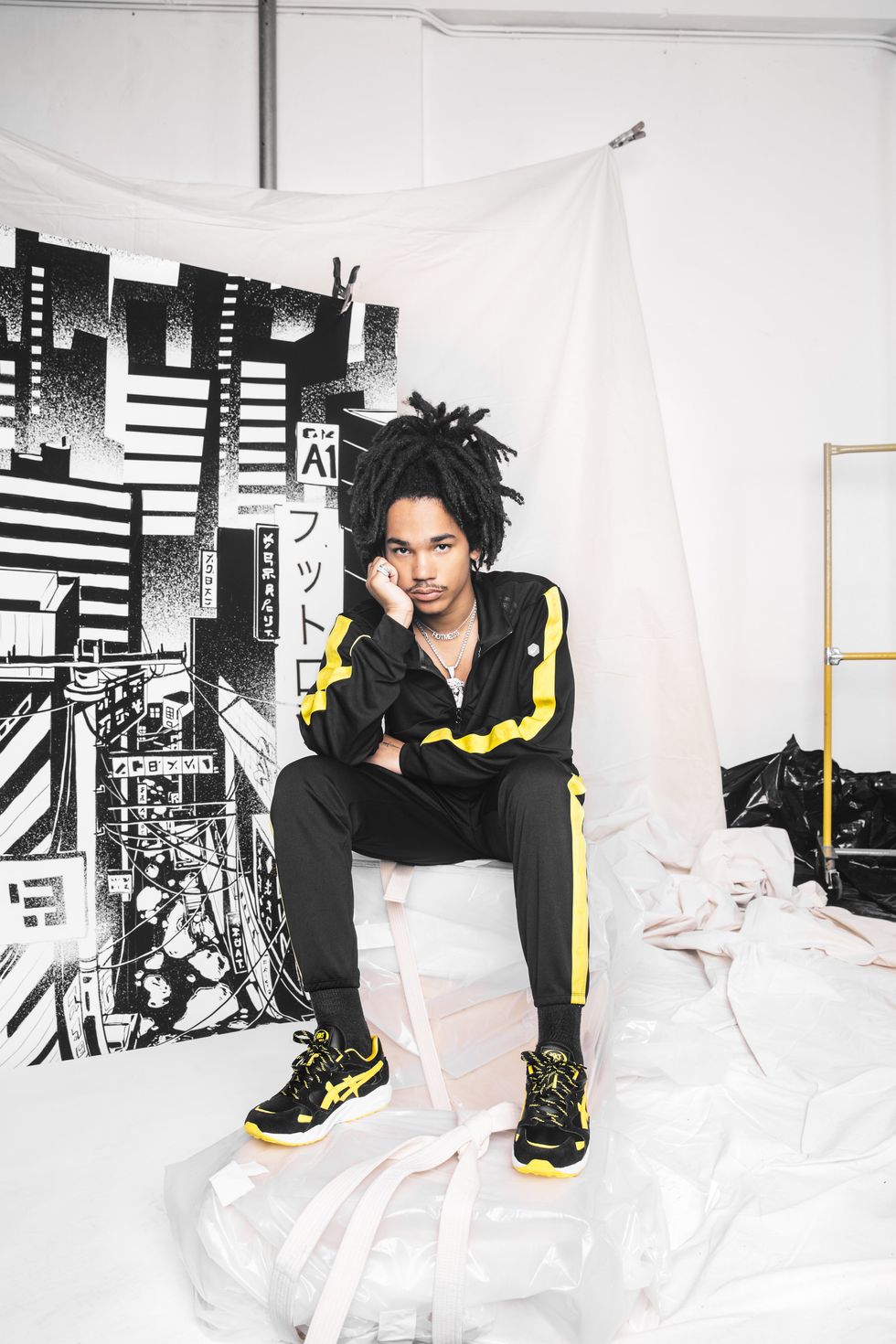 "The Sun and The Snake" is such a unique short series. What have been some of your favorite anime shows over the years?
I like Death Note, Bleach, Naruto, Cowboy Bebop all that stuff.

Did you have a favorite part of recording the series, was there an aspect that was really fun to do?
Yeah, actually recording my voice and getting into different moods. I never really thought that much about my tone and what I had to do to sound a certain way. Doing that was tight.
How would you describe your own personal style?

I'm comfortable at all times. I just wear like a bunch of Rick Owens sweatpants and like black tees. Or cowboy boots, I think cowboy boots are way more comfortable then what they seem, they're actually really nice and once you break them in it's almost like putting on a leather sock.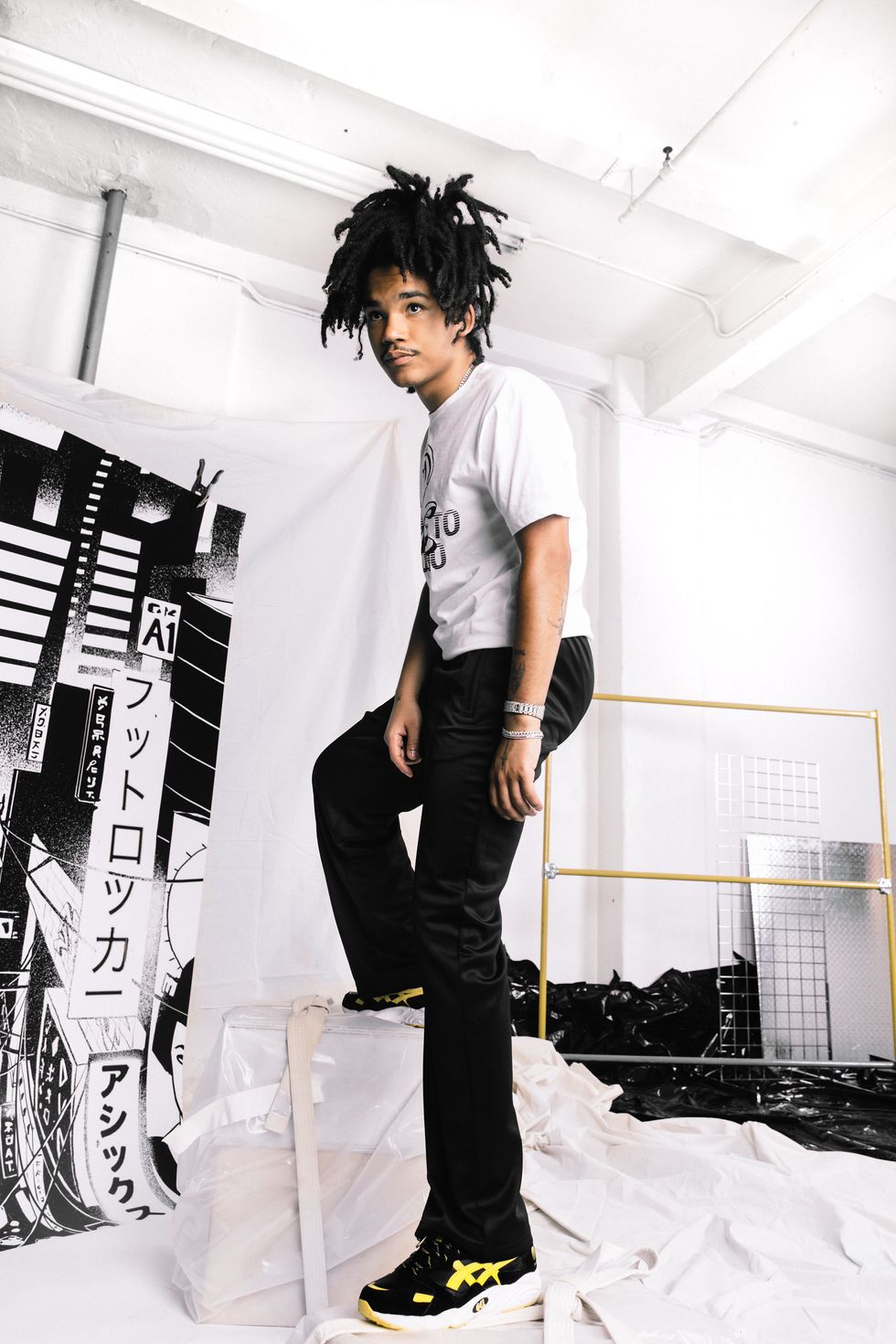 What do you look for in certain shoes and what are some of your dos and dont's?
A silhouette is important. If the shoes comfortable it's important. And color wise, I usually go for black shoes. I like when stuff gets really beaten up. I don't think anyone should like really care about getting their shoes dirty. Sometimes people take sneakers too serious; they're supposed to get dirty that's their purpose.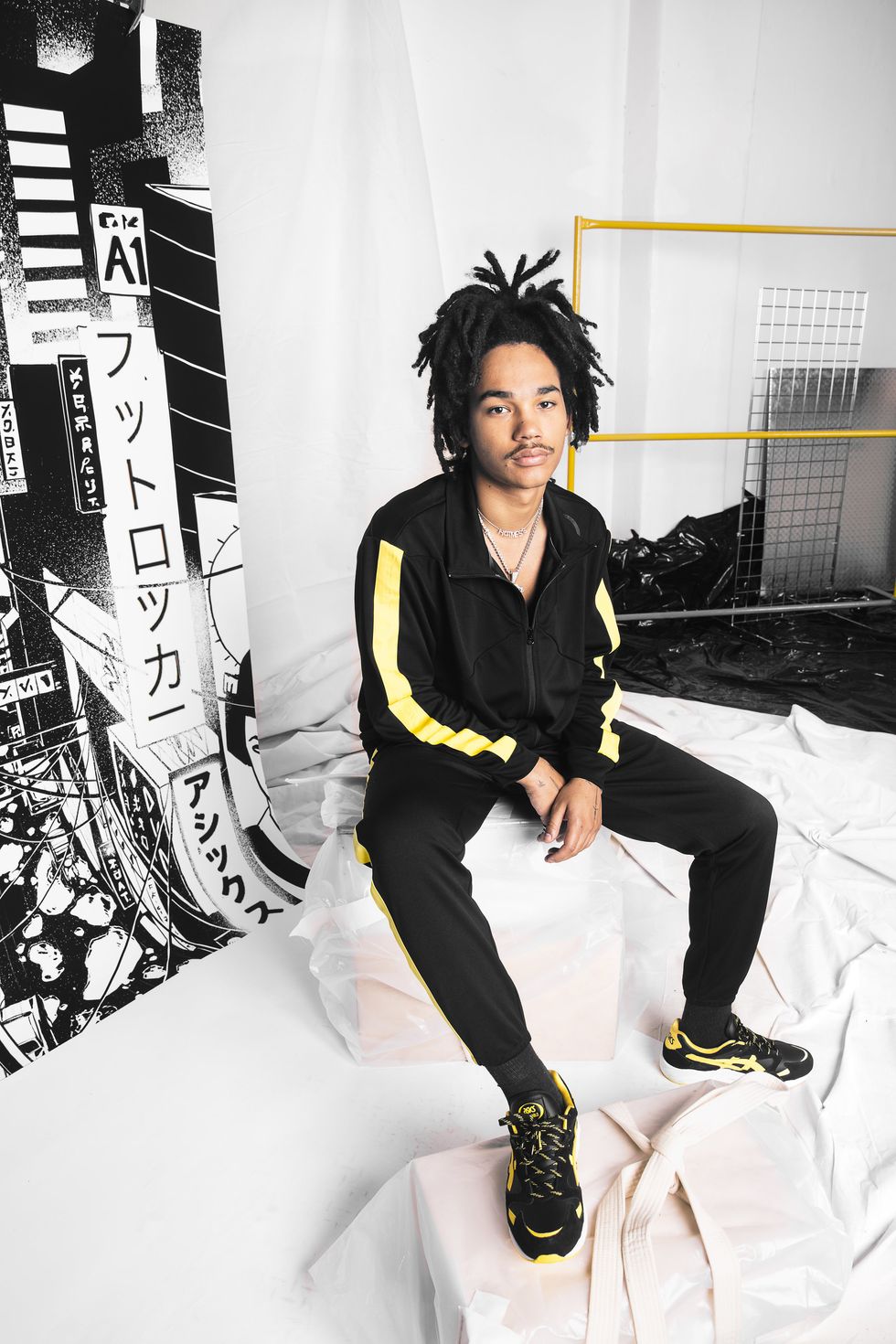 What can we expect from the "Welcome To The Dojo Pack?
It's fire, it's cozy. The colors are tight. I don't want to ruin the element of surprise too much though.
Catch "The Sun and Snake" series here and shop the new collection August 24th in select retailers.
Photos via Foot Locker

Sign Up For The Morning PAPER