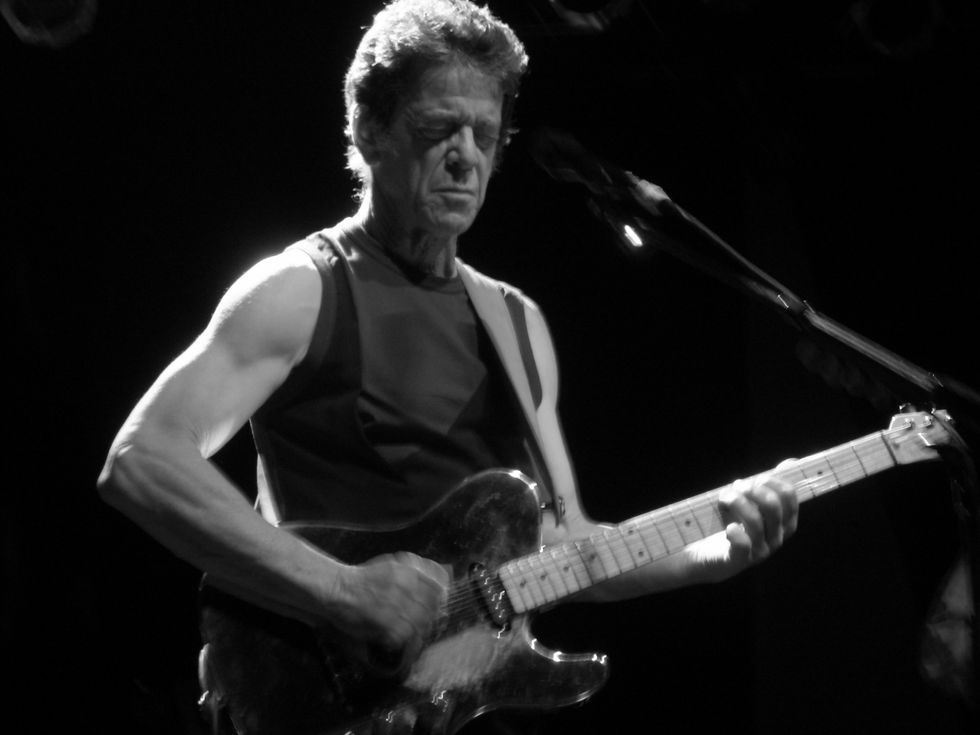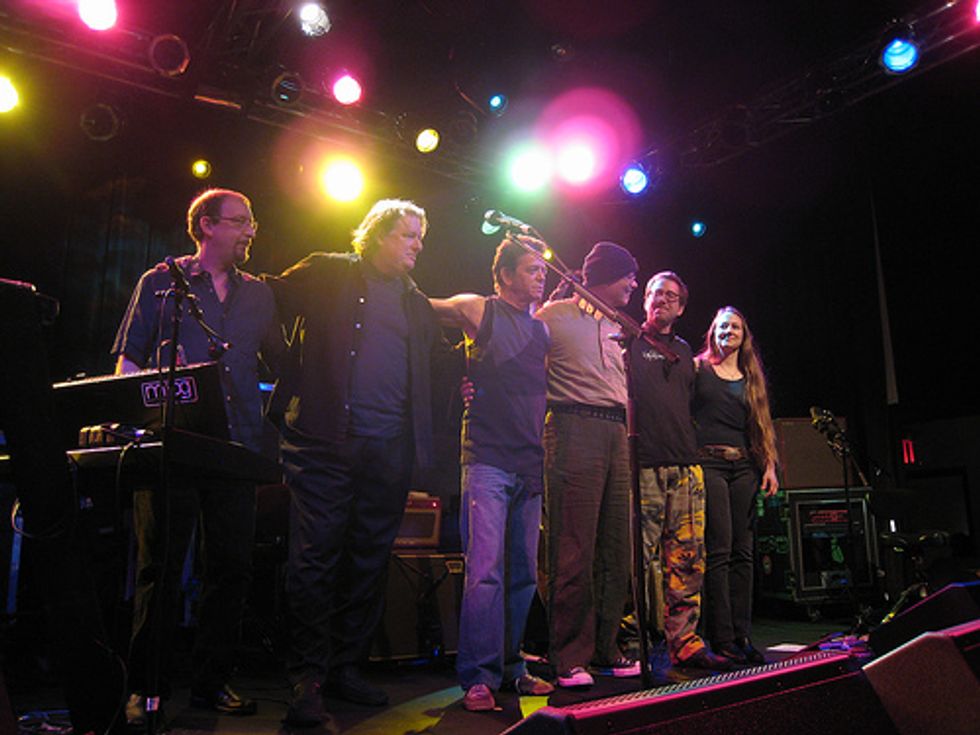 On Monday night, for the opening party for the new music venue the Highline Ballroom (owned and operated by the bigwigs behind The Blue Note and B.B. King's), Lou Reed strolled onstage wearing a Helmut Lang-style slashed tee, baggy blue jeans and trainers. What? However, those used to his black leather pants and black shirt ("I mean, he is born for the black and white photograph," said my friend) were not let down by his other two famous character traits: the supercilious grin and outrageous confidence.
His band, most of whom were the musicians who played on 1992's Magic and Loss -- including the sensational Jane Scarpantoni on cello -- were so tight that the absence of drums was irrelevant. The crowd, a mixture of music industry types and rabid fans, were stoically indifferent to the scrappy support band, Okkervil River. Reed owned the space, ordering the sound guys, smoke machine operator and the audience around with his deep growl. Songs were mostly culled from Magic and Loss, Ecstasy and The Raven -- in other words, for hardcore Lou Reed fans only. Usually, that kind of set list entices blowhards to yell crap like "Sweet Jane!" and "Venus In Furs!" in between songs, but last night, it only happened once, and the Great One did not flinch. (When I saw him on tour for Magic and Loss, he threatened to walk off stage if they didn't "shut the fuck up." He left fifteen minutes later).
An hour into the set, Reed sat down at a Moog and read excerpts from Andy Warhol's diary, in which Warhol blasts Reed for ignoring him and not inviting him to his wedding; then, to everyone's shock and excitement, John Zorn walked onstage, and the whole thing became a delirious jam session. The set ended at midnight. In a rock 'n' roll frenzy we've not experienced for a long time, my friend and I snatched the set-lists off the stage and rolled out to keep drinking.
Photographs by Eugenia Park.