At last night's BRIT Awards, Ella Marija Lani Yelich-O'Connor (Lorde, for short) took center stage for a glorious performance honoring perhaps the most influential Brit in music history, David Bowie.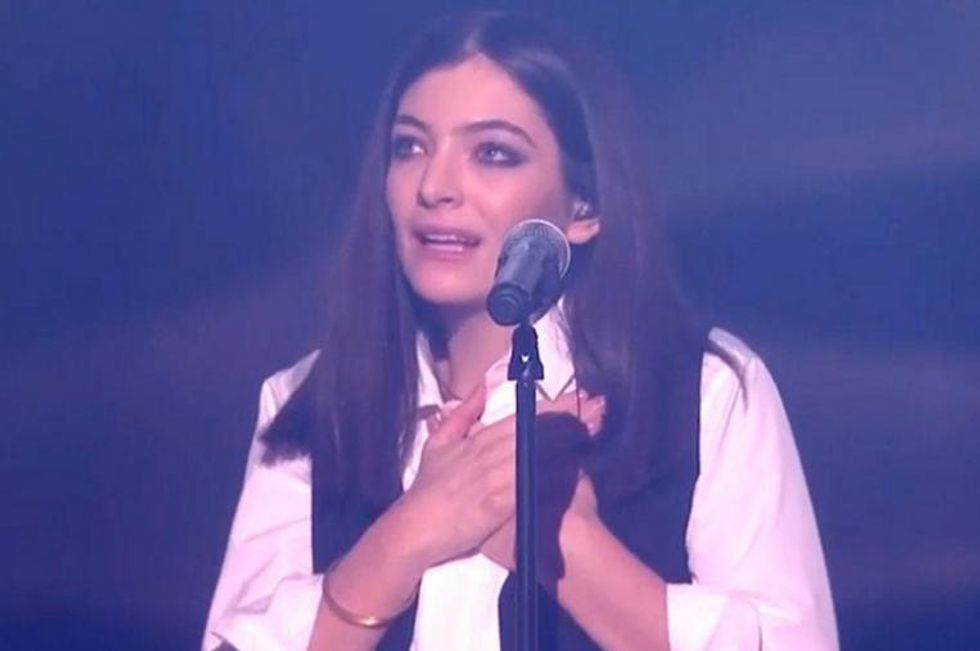 The 19-year-old superstar kept it lowkey and very Bowie, as she sang to the backing of David's former band tour, featuring guitarist Eric Slick--a Bowie regular.
The band performed a quick medley of the musician's most iconic tracks, like "Rebel Rebel," "Let's Dance," and "Space Oddity," before Lorde took the lead, singing a spine-tingling rendition of 'Life of Mars?"
Lorde was the perfect choice to honor him, as David once called her sound "like listening to tomorrow" after watching the teen perform at an event for Vogue two years prior.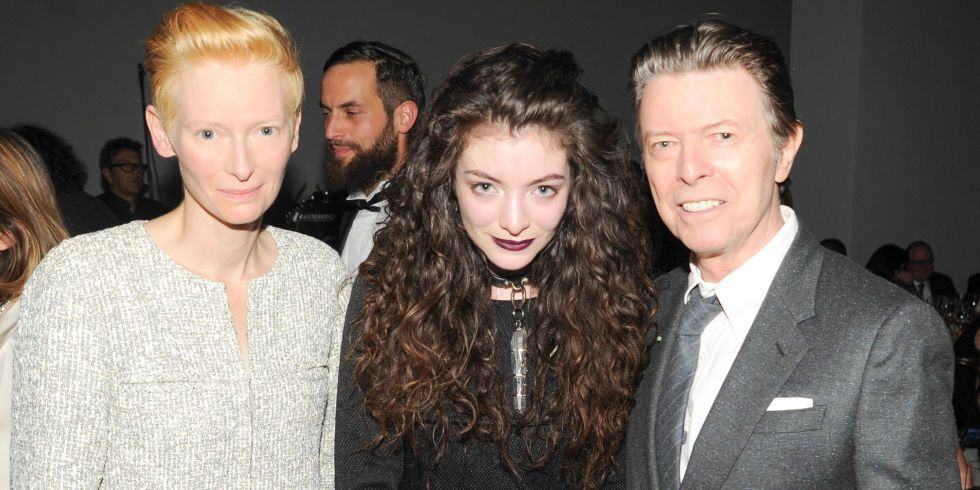 (Lorde and Bowie with fellow alien prophet Tilda Swinton)

It was much tamer and stripped-down than Lady GaGa's Epcot-esque Bowie tribute at last week's Grammys...which seemed to be the sentiment of David's son, Duncan Jones.

Regardless, both were glorious send-ups of the peerless Mr. Bowie.
Lorde, ya did good. Excellent, even.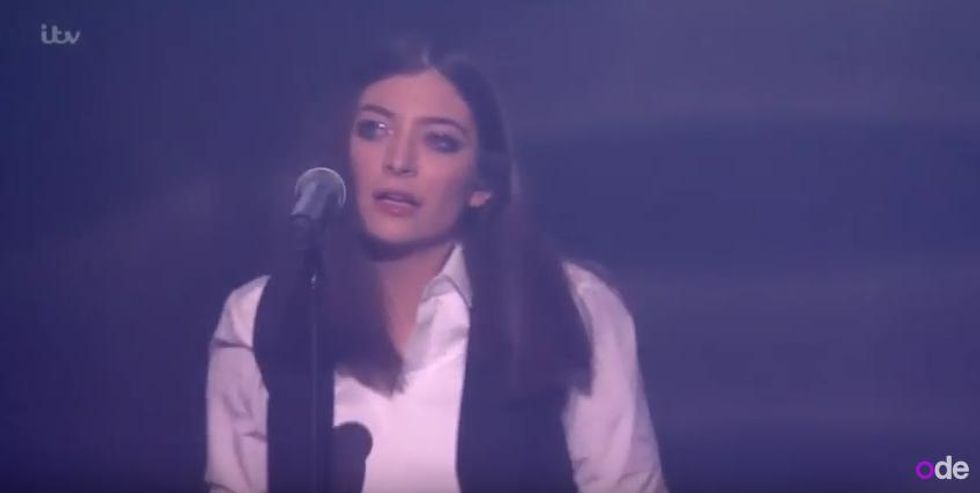 Watch the tribute below, staring at 2:25:00 on the BRIT Awards Live Stream.