If you clicked on this article, I assume you either love Kylie Jenner or you love Travis Scott or you love-to-hate Kylie Jenner or you are extremely jealous of anyone winning Travis Scott's affection that isn't you or you are an angered Tyga stan. No matter what brought you here, I welcome you with arms wide open, because you've just entered a full-shipping zone.
While, despite what your group chat might concur on, Tyga is certainly not the worst of options – "Rack City" was a fantastic, albeit repetitive song that took 2011 by storm – but it's certainly nice to see Kylie finally free herself from those kinggoldchains. Also, need we say Travis Scott is most certainly an upgrade. Actually, upgrade is an understatement, it's a full damn sky-rocket to a whole other tier.
Let's get to the facts. The two were first rumored to be chilling, or should we say overheating ( ;~) ), at Coachella weekend one and I, like you, assumed this was just another very stretched link of America's favorite family to another hip-hop artist. But, no. I give you: evidence.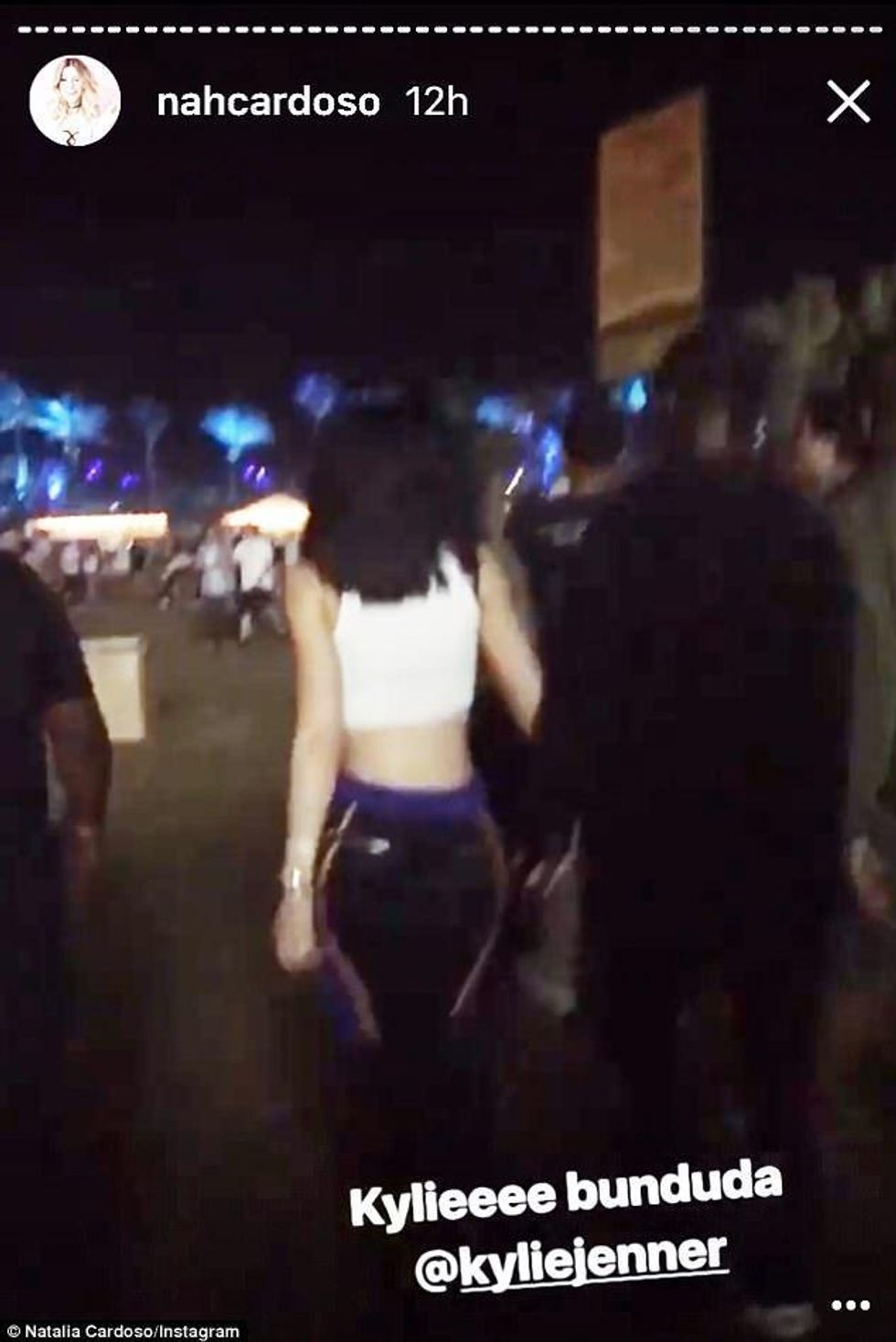 In case you can't tell from the very blurry Insta story screenshot, that is the very tiny waist and perpetually pushed-back shoulders of one Kylie Jenner (would she be Kylie if she ever let her shoulders relax?) and the braids of one Travis Scott. They also appear to be holding hands, I am a breathless.
This all allegedly occurred in Las Vegas, where Kylie appeared in a body-con bandage classic to open The Sugar Factory, full throwback Kim vibes. Nice.
Genuinely, I am all for this and if you were to be kind enough to get behind it too I would be very grateful because just wow, what a couple.
[h/t Harper's Bazaar]
Image via Getty
Sign Up for the Morning PAPER