Walking into the Longchamp show today, you immediately noticed the beams of light pouring in from the floor-to-ceiling windows. The space was located on the 25th floor of an office building skyscraper that provided the best views of Manhattan — the Empire State Building to the east and the World Trade Center to the south.
When asked about the switch in venues (last season's show was held in an outdoor courtyard near Lincoln Square), creative director Sophie Delafontaine told PAPER that she wanted to capture the essence of winter in New York. "I love the light in New York in the winter, the light is really special," she said. "I'm really happy to have found a place where you can feel the cold of outside but you feel how warm it is inside."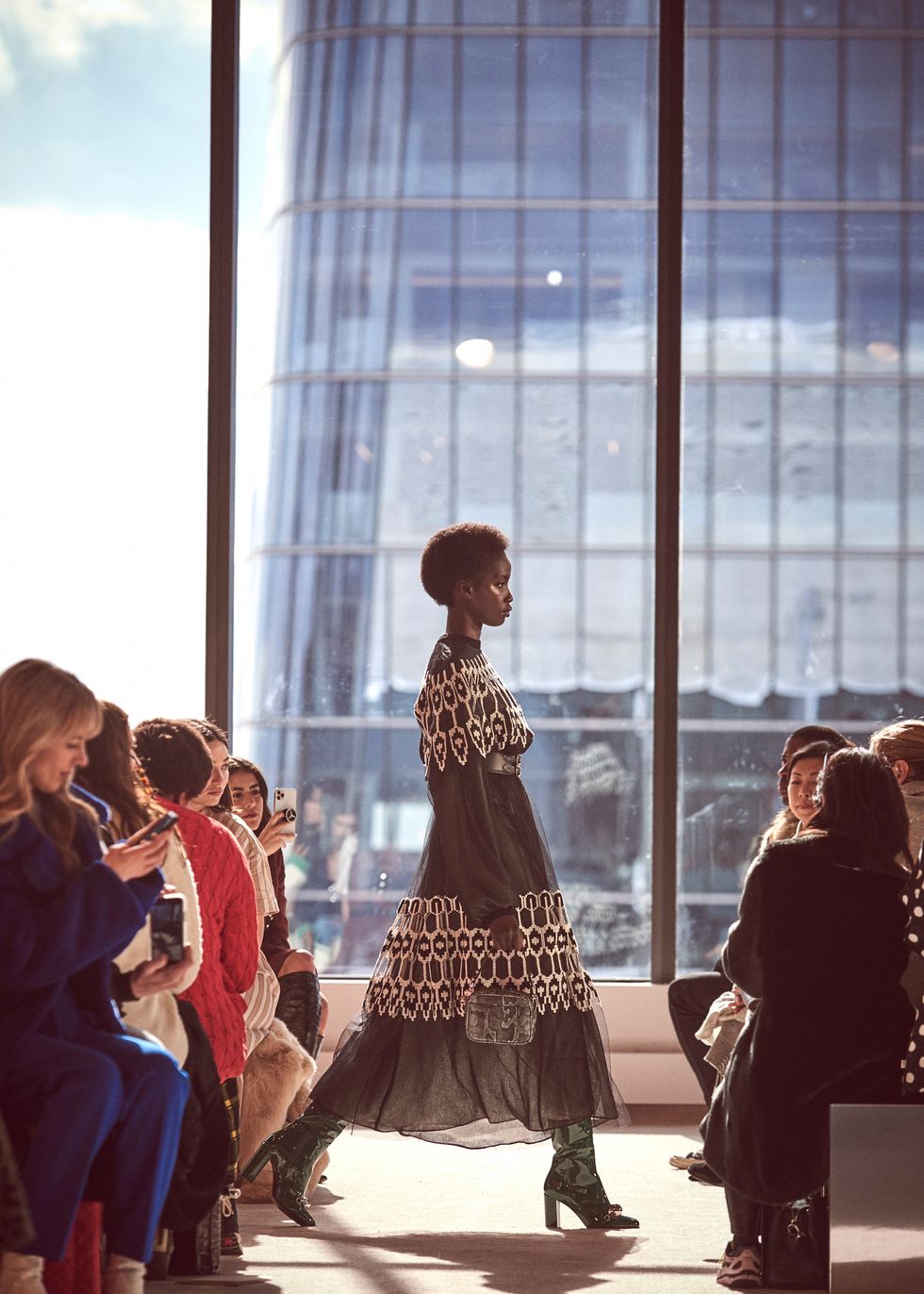 On the runway, the models descended from a flight of stairs down to the space, where they showcased some of Delafontaine's signatures carried over from last season like wispy floor-length dresses, wide leather belts and architectural lines.
Delafontaine said that she was inspired famous Parisian women like Carole Bouquet and Catherine Deneuve as well the French movies done in the '70s. "But I really wanted to work it for a woman in 2020," she explained. "The idea was to translate it in a modern way."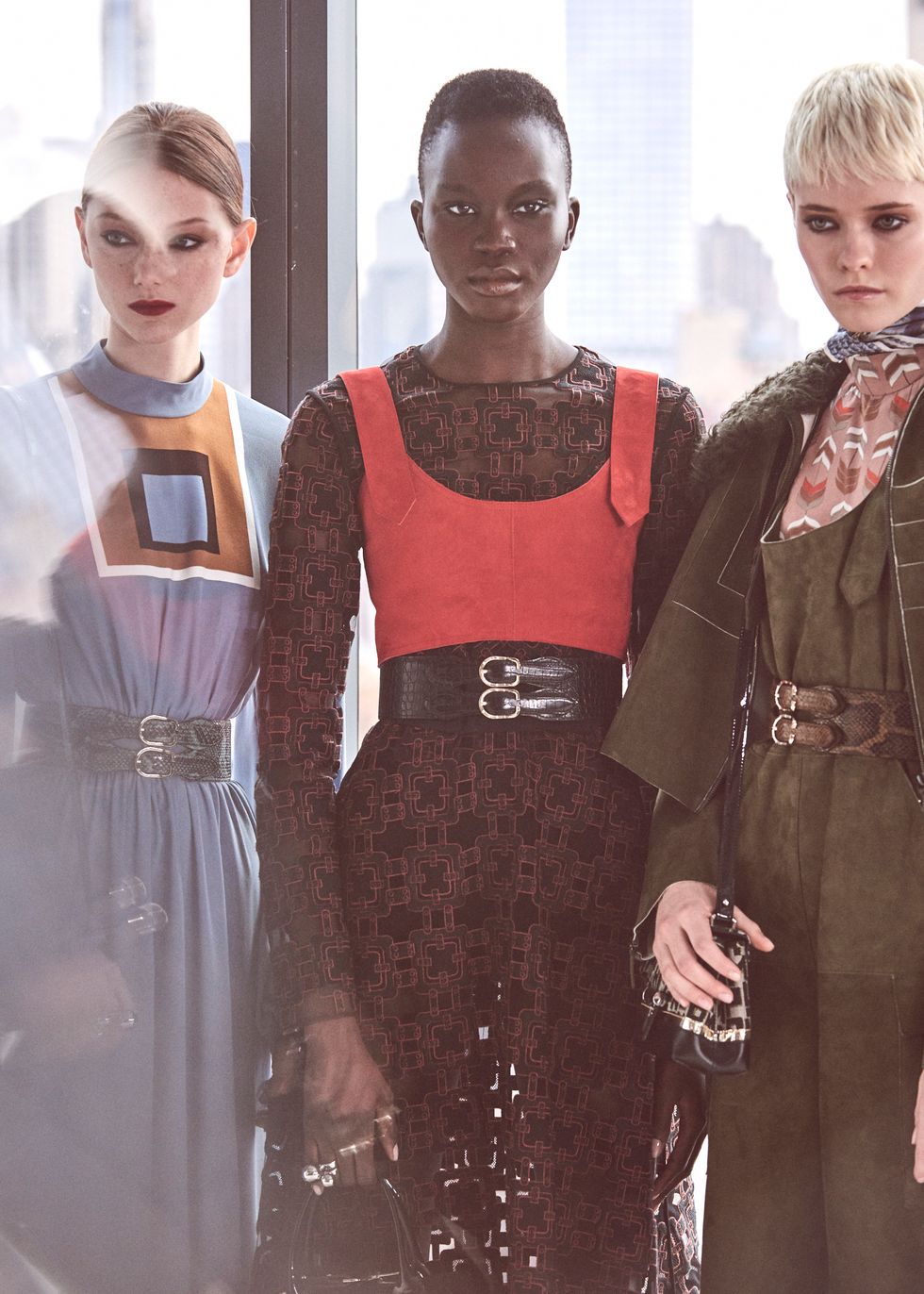 This came across the most in new iterations of the brand's famous Roseau bags in different dimensions, as well as new plays on the Longchamp logo on both ready-to-wear and accessories. As this was a winter collection, there were plenty of shearlings, puffers and what Delafontaine describes as "cocooning clothes" for maximum warmth.
Kaia Gerber, walking in her first show for Fall 2020, had perhaps one of the day's standout looks: an army green suede jacket with leather inserts and matching pants that were cut just above the ankle. It captured the feminine spirit of Longchamp's brand while retaining a tough, utilitarian edge that feels decidedly of-the-moment.
See below for more photos from the Longchamp show.