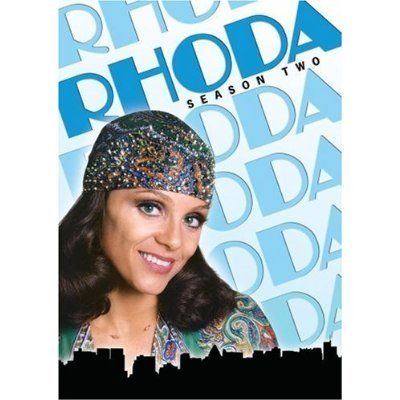 Rhoda: Season
Two
(Shout Factory), is now out on DVD! This was the second year of the highly rated spin-off from
The Mary Tyler Moore Show,
starring the wonderful
Valerie Harper
as Rhoda, still married to Joe (
David Groh
), living in Manhattan, and trying to start a window designing business with her old classmate Myrna (
Barbara Sharma
). This was a fun season -- with the always terrific
Julie Kavner
as her sister Brenda, and a host of fun guest stars: 
Ruth Gordon
was nominated for an Emmy playing Carlton, the doorman's oddball mother; 
Vivian Vance
shows up as a fascinating neighbor that befriends Rhoda and makes her mother (
Nancy Walker
) jealous; and 
Norman Fell
plays a doctor that Ida (
Nancy Walke
r) weirdly assumes Rhoda is having an affair with. These are all unedited and very funny. Long live head scarves!