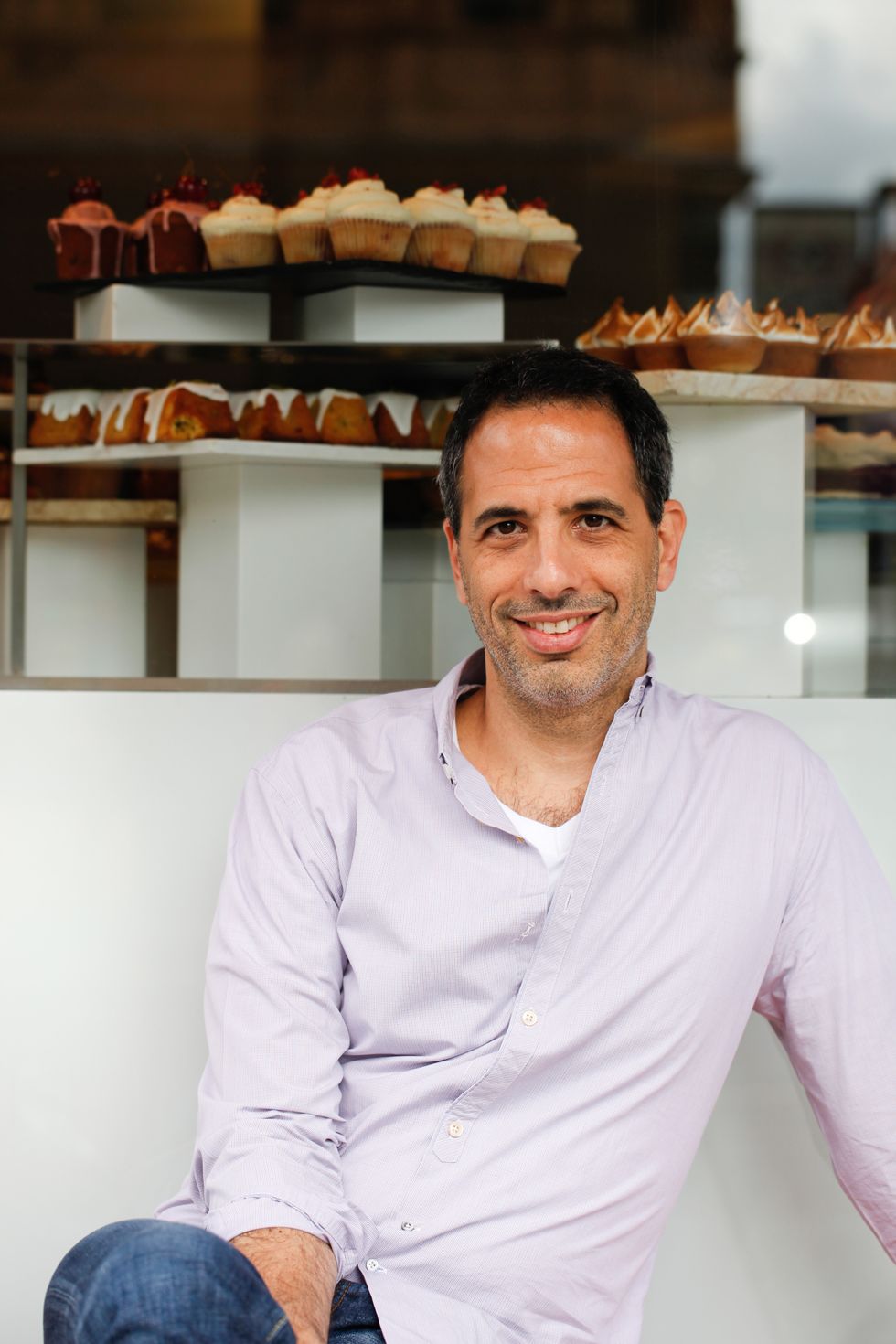 Yotam Ottolenghi (Photo by Keiko Oikawa)
Each week in our Chefs Off Duty series, we talk to some of our favorite chefs and industry folk around the country to find out their secret late-night spots where they like to grab a bite and a pint when their kitchens are finally closed. Next up: Yotam Ottolenghi, the Israeli-British chef behind London's wildly popular Ottolenghi restaurants and Nopi and the co-author of an eponymous cookbook, published in America for the first time this month.


What's your favorite under-the-radar place to grab a bite to eat in London after you're leaving your restaurant?Shoryu Ramen
noodle bar is a favorite late-night pit stop. I go to the one on Regent Street, a stone's throw from NOPI, but there is another also close in Soho. It's hardly dive-y but the dominance of Japanese diners there shows that it's still under the mainstream radar.
I discovered it about a year ago, through Ramael Scully, NOPI's head chef, who went there soon after it opened in 2012. He knows his noodle bars and hasn't found a better bowl in London yet.
What are their specialties?
The menu is short -- always a good sign. There are varieties of tonkotsu with a few soy and miso-based options. They use Hakata-style hosamen noodles, which have a great bite, served with juicy Gyoza. The kimchi is famously fiery.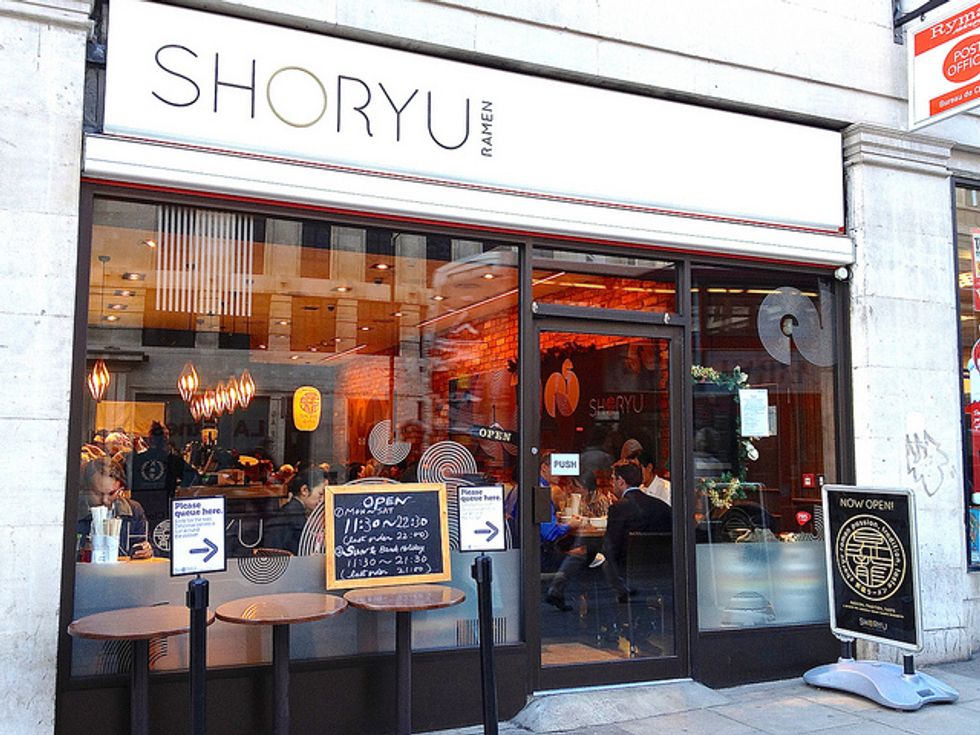 Shoryu Ramen
What are your favorite things to order?
I love the house ramen: Shoryu Ganso Tonkotsu in a miso broth with spinach. I order extras of the Kimchi and Nitamago -- marinated soft-boiled egg -- if I am feeling peckish. The Dracula Tonkotsu is fun to order and uses one of my favorite ingredients at the moment -- caramelized black garlic.
Any funny anecdotes from nights spent there?
This didn't happen at night -- and it's not achingly funny -- but on my last visit, my seven month old helped himself to three gyozas, and was crying his lungs out for more.
Shoryu Ramen, 9 Regent St London SW1Y 4LR; Open Mon-Fri, 11:45am-3pm, 5pm-11:30pm; Sat, 11:45am-11:30pm; Sunday, 11:45am-4pm, 5pm-10:30pm